As a bridal consultant myself, I get questions all the time from my brides about designers. At some of the places I've worked, the consultants are told not to make a big deal about the designers. However, now that I'm engaged, I can see how knowing about wedding gown designers is an important part of finding your dream dress. In this post, I'll give a few popular wedding gown designers sold in Midwestern bridal stores.
Maggie Sottero: Maggie Sottero gowns are some of the most diverse gowns I've seen. Some are heavily embellished, some are covered in delicate lace, and there are so many more. The thing that sets Maggie Sottero gowns apart, are the price points. These gowns look very expensive, but the average cost of these gowns is around $1,500. Maggie Sottero has a higher-end line called Sottero & Midgley. Sottero & Midgley gowns are made with nicer jewels and materials, making them a bit more expensive. These average around $2,500. Maggie Sottero and Sottero & Midgley gowns come in all different colors and styles, making them a very popular choice in the Midwest, and around the country.
Allure: When I think of Allure Bridal, I think of romance. The gowns are soft and beautiful. These gowns have a sense of tradition, but with a twist. They are chic and with-the-times, while still appealing to the traditional bride. Allure gown have a lot of lace and/or soft tulle. They also come in beautiful colors, like gold and blush. These gowns average at $1,500. The price point of Allure gowns along with the semi-traditional look make this designer appealing in the middle of the country.
Pronovias: Pronovias is a designer out of Barcelona, Spain. These gowns have a Spanish flare and are made out of beautiful materials. The lace and silk on these gowns makes them unique and extra special. There are a lot of lines in Pronovias, including a line for special occasions or for Mothers-of the-Bride. Pronovias wedding gowns are a bit more expensive because of the quality of fabrics. These dresses average around $2,000. The uniqueness of these gowns is what makes brides fall in love.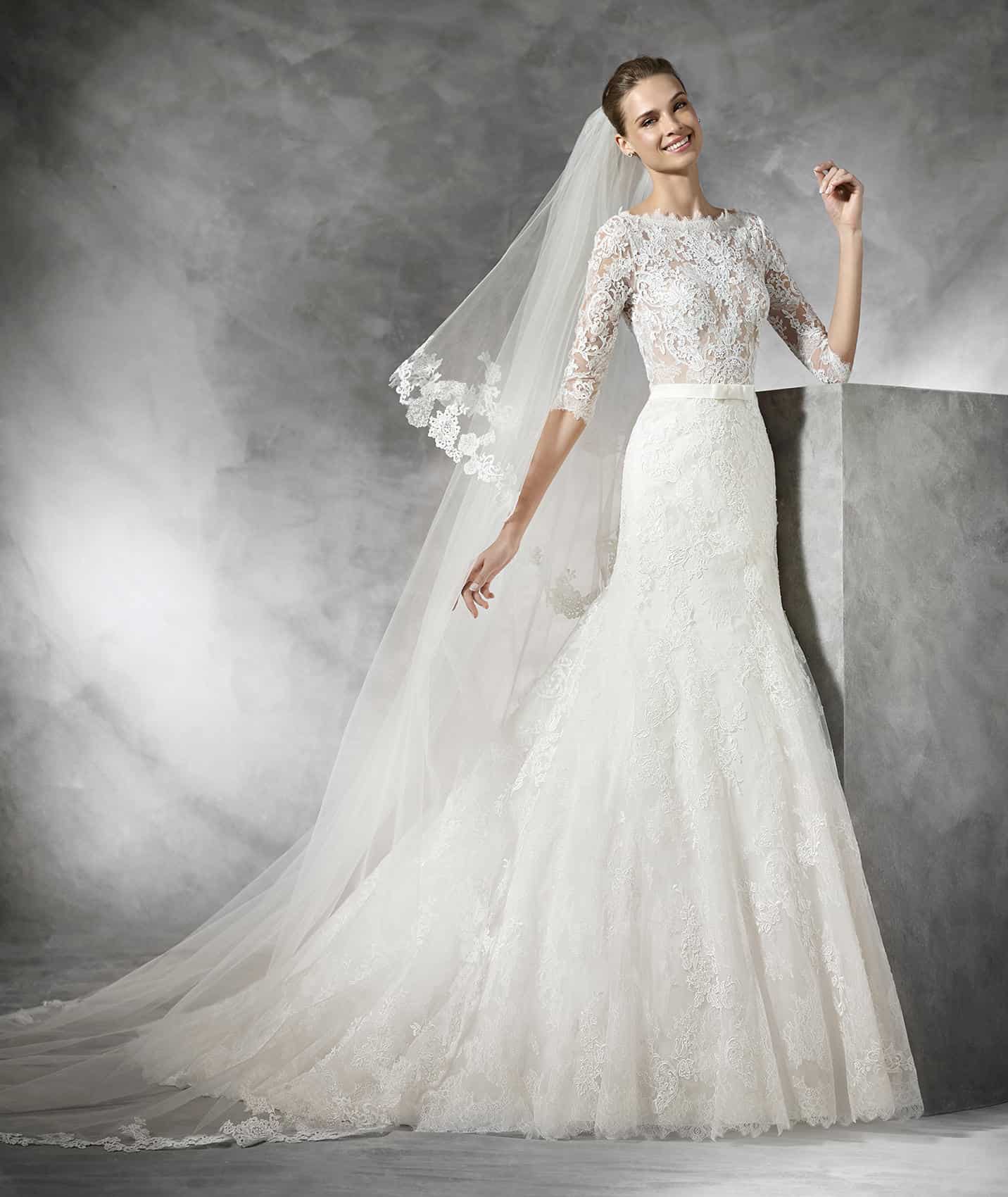 I hope learning a bit about popular wedding designers will help you when looking for your dream dress! Background information makes dress hunting less overwhelming. Happy wedding gown shopping!