Editorial: Savvy Bridal Wedding Blog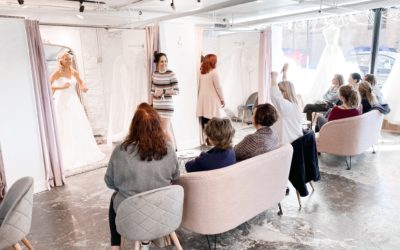 Determining the perfect window of time for wedding dress shopping is a bit of an art. On the one hand, you don't want to go too early. If you do, you are more likely to fall in love with a dress you can't afford if you haven't already set a budget, you need to have an...
read more
Book Today
Open Tuesdays through Saturdays, we are strictly by appointment only. Check appointment availability and get yours on the calendar today.
Submit Your Wedding Photos
We love to see and showcase our #savvybrides and their beautiful wedding photos. If you're interested in sharing your wedding image gallery with us and our brides-to-be, click here to submit yours today.