When shopping for wedding shoes, you really can't go wrong with whatever you decide. It's really up to personal preference. Many brides will come shop for their wedding dress with their bridal shoes already chosen. However, if you don't have anything picked out yet, don't worry!
Whichever way you decide to style your dress, our Savvy Bridal consultants are here to help answer any questions and give advice on anything you need to complete your bridal vision! Check out some of our wedding shoe tips below!
They don't HAVE to be white and they don't NEED to have a heel!

Your shoes can be an opportunity to be creative and or comfortable. This can be a way to add a pop of color, touch of sparkle and anything else your heart desires.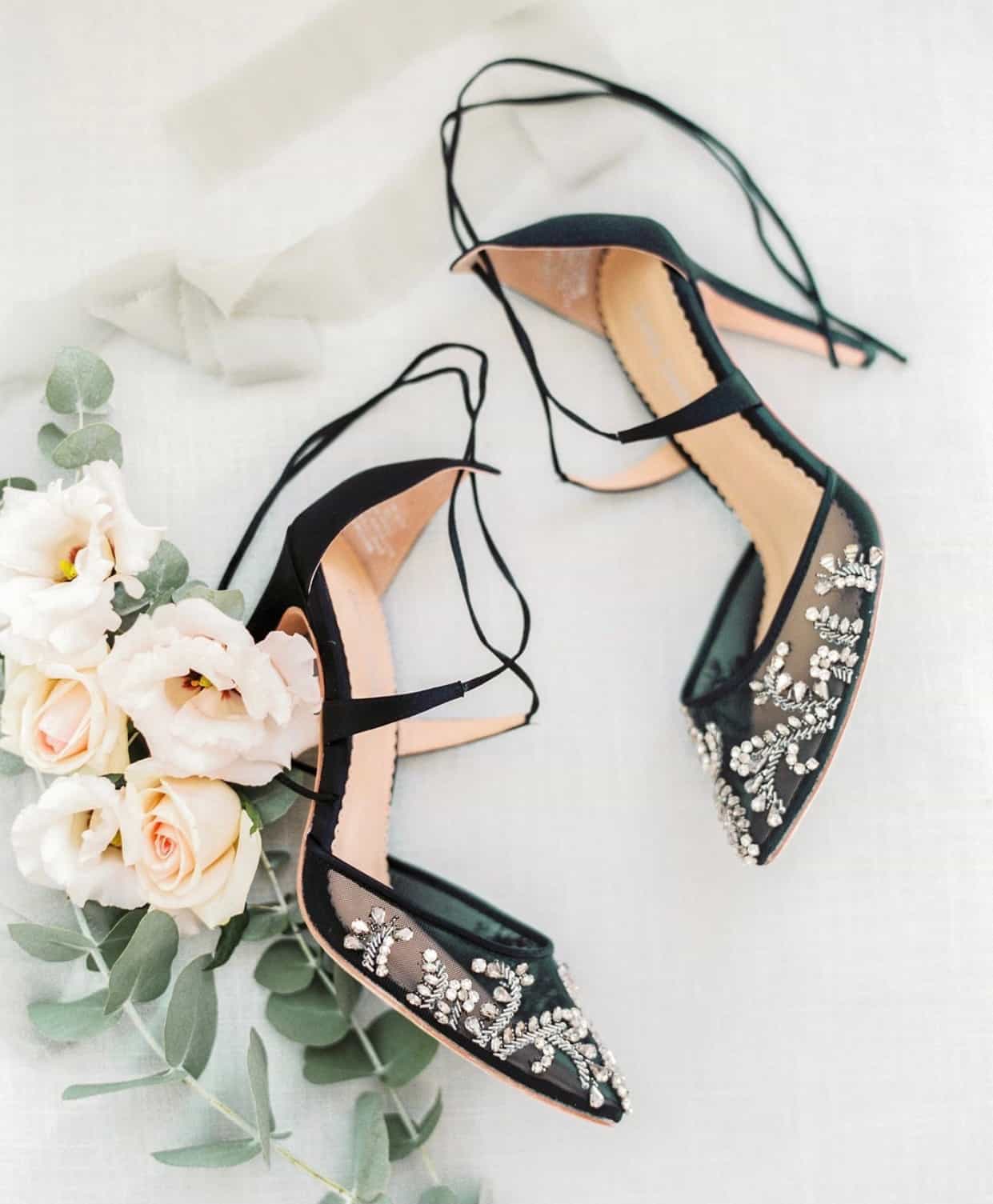 Photo: @elisabethvanlentphotography  | @bridalmusings  + Shoes: @bellabelleshoes Florence, Black Evening Shoes
Say yes to the dress first, then the shoes!

At Savvy Bridal, we always suggest finding your dream dress before the perfect shoes. This is one of the most important and special pieces you'll wear. Keep that as your main focus, and everything else will fall into place.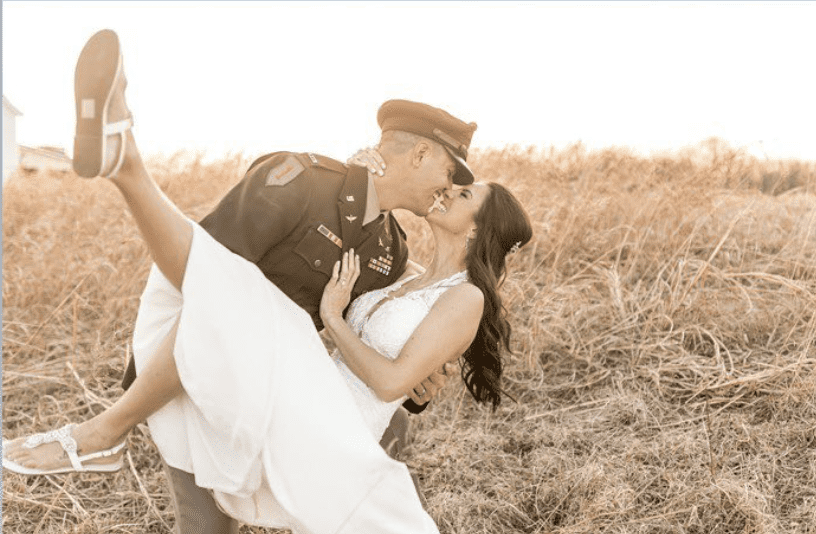 Photo: @nkgimagery
Thicker block heels or smaller kitten heels may be a more comfortable option than a traditional stiletto.

Deciding on heels doesn't exactly mean you're tied to the traditional stiletto style. Brands like Dolce Vita and Marc Fischer have unique designs that have various heel widths and heights.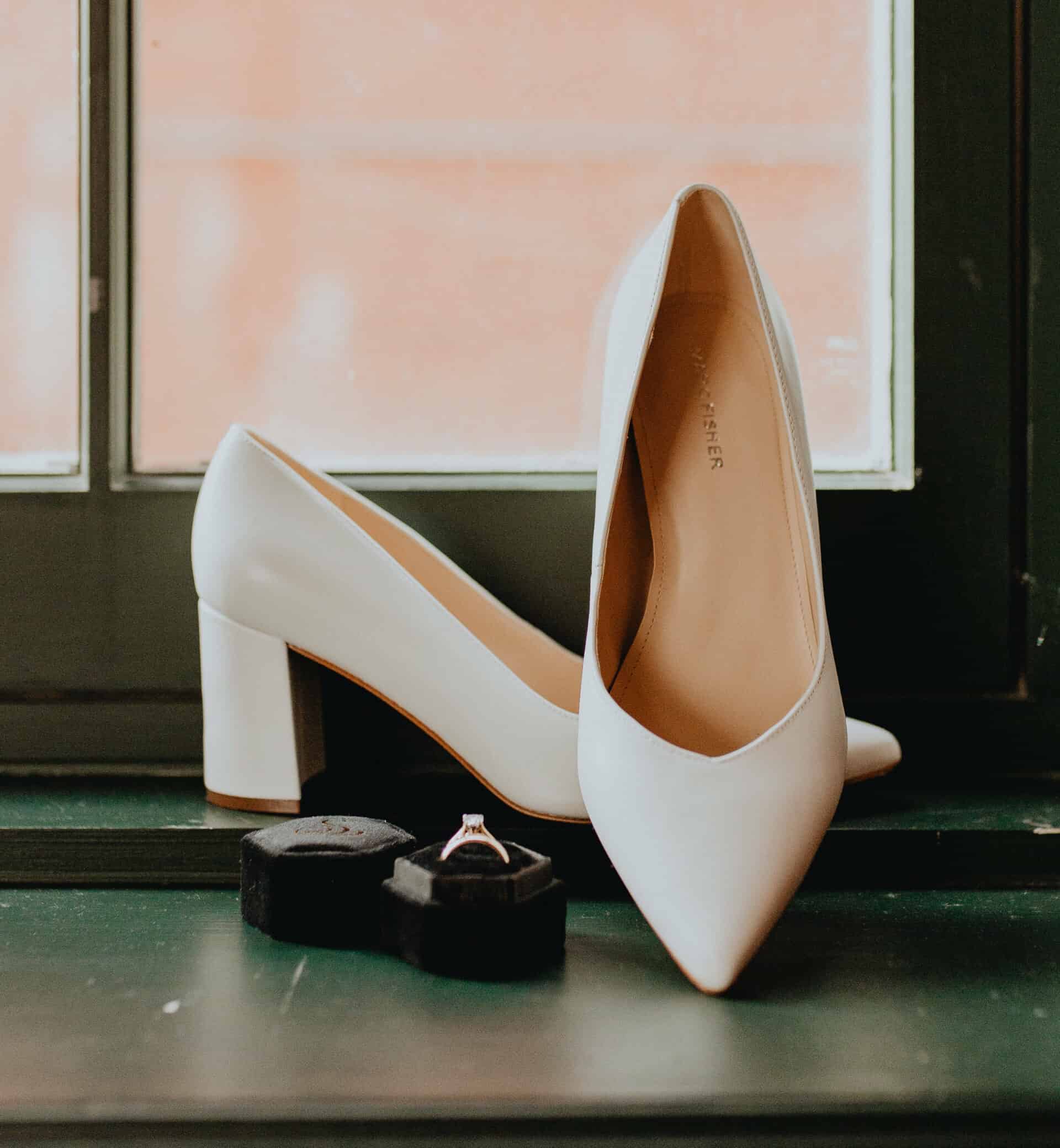 Photo:  @photo__kc | #SavvyBride Grace + Shoes: @marc.fisher Caitlin Pump in Off White
Going with heels? Don't forget to break them in before your wedding day!

Make sure you take a few laps in those new shoes before wearing them on the big day. Practice your aisle walk, and have fun with it – your feet will thank you later! Pro tip: pack an emergency bag of bandaids, and other foot rescue supplies just in case.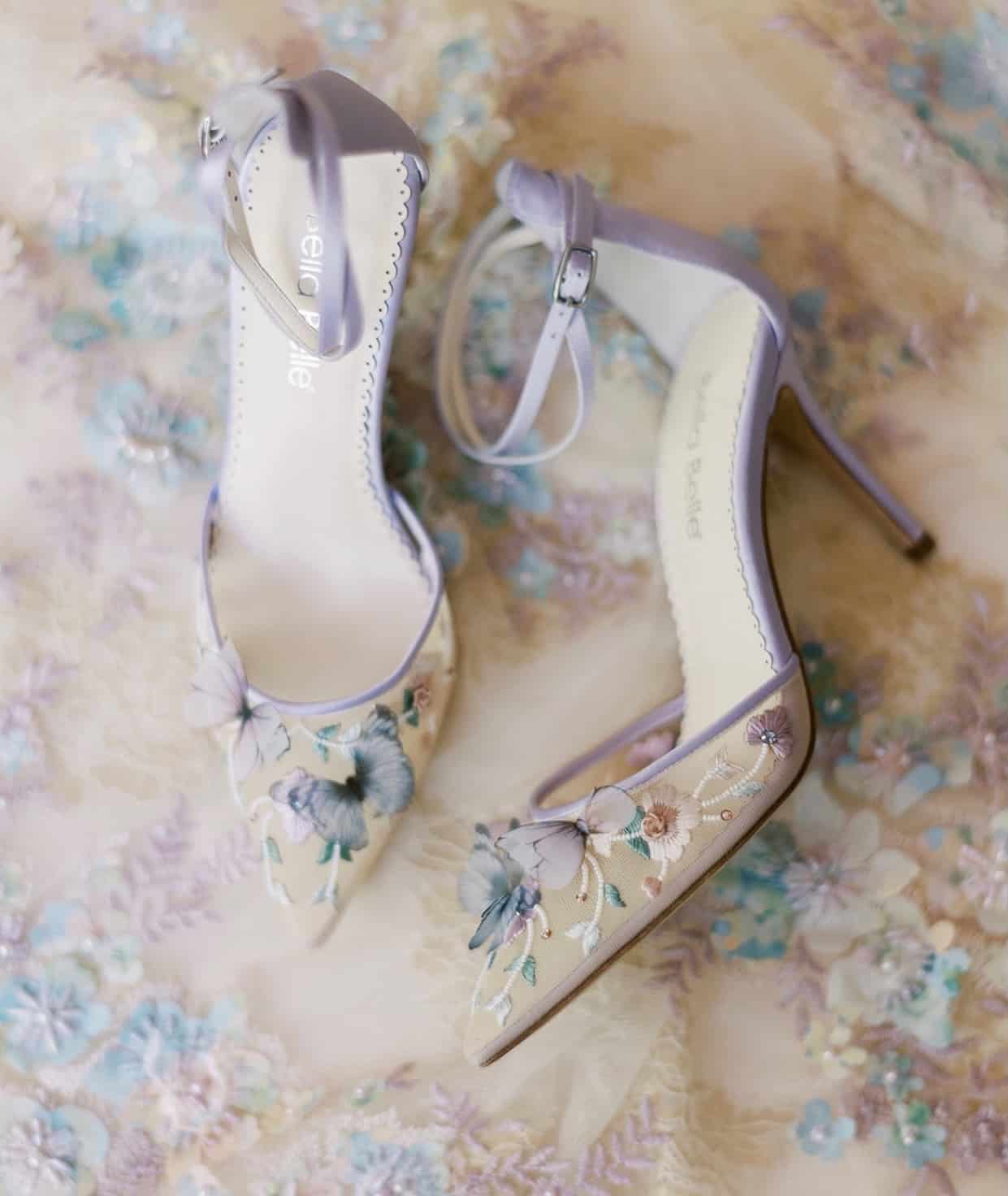 Photo:  @sophiekayephotography | @bridalmusings + Shoes: @bellabelleshoes Eva, Garden Party Shoes
5. Bring an extra pair of flats, just in case (fun slippers, ballet flats, converse, etc.) You never know when you might need to slip on something besides those ceremony shoes. Have fun and dance the night away in whatever makes your heart…and feet content!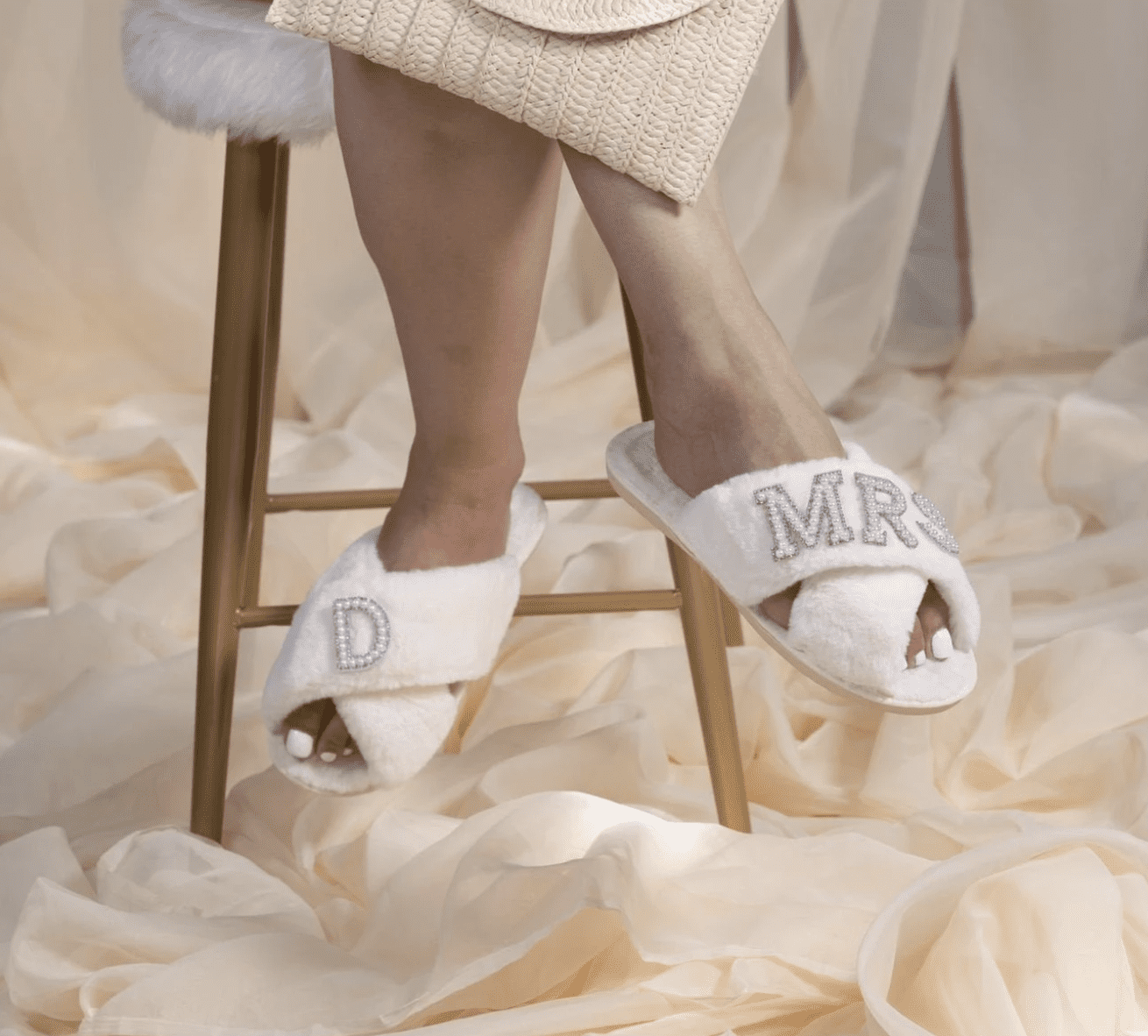 Photo: @totallybrides + Shoes: @totallybrides, "MRS Last Name Crossed Slippers"