What the Veil? 8 Wedding Veil Alternatives for Your Big Day
Many brides have decided to ditch the traditional wedding veil for something a little more exciting on their big day. As non-traditional wedding veil alternatives continue to grow in popularity, we are seeing more and more options arise for these unique brides.
The Savvy Bridal Boutique bridal consultants are here to share our favorite eight alternatives to wedding veils.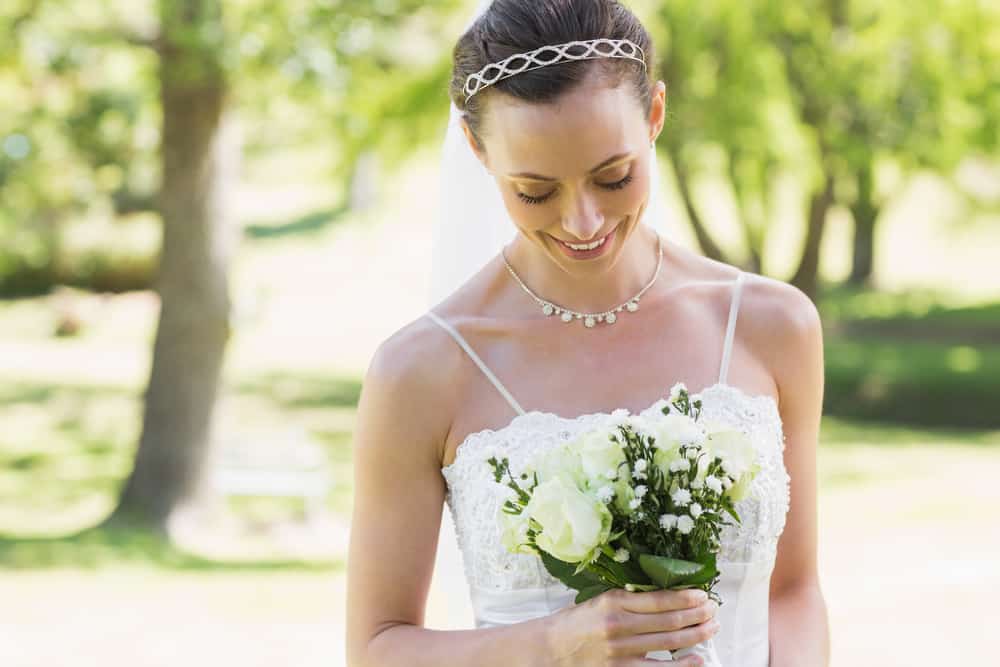 1. Bridal Headbands
Headbands are back in style, baby! And the bridal world is picking up on these beautiful statement pieces, too. From a simple pearl headband to a large crystal-encrusted headband, there is something for every bride. Bridal headbands can even come in different colors to perfectly match your dress or complement the theme of your big day. We even have some brides choose a light blue headband as their "something blue."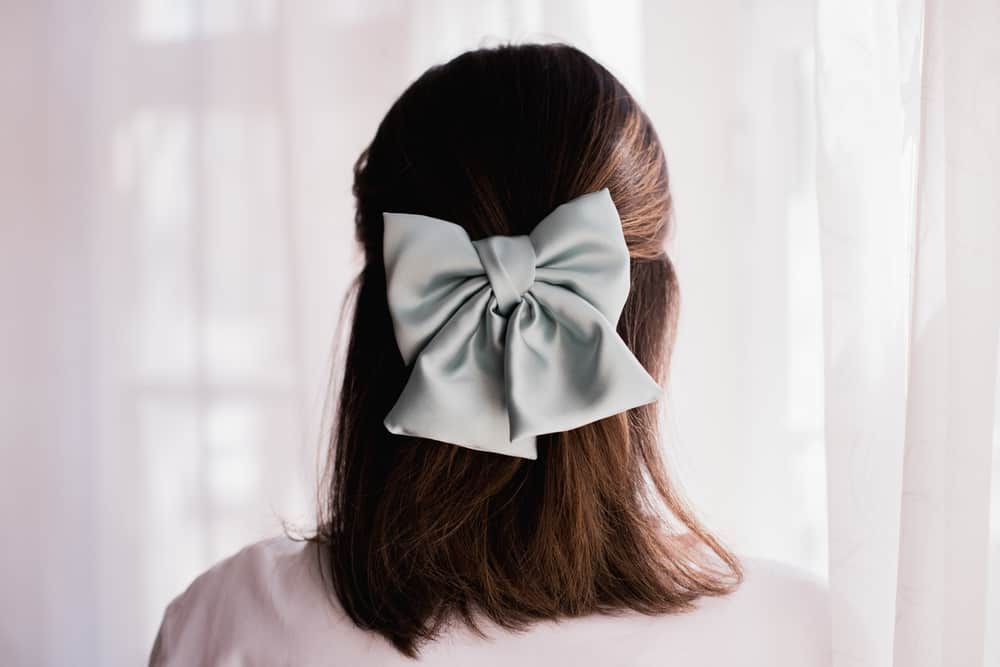 2. Bridal Bows
When it comes to veil alternatives, delicate bridal bows are all the rage right now! Bridal bows come in various styles, but they are all ultra-feminine. Many brides are choosing large bows that sit right where a twisted hairstyle hits at the back of the skull, but others are placing smaller bows on the side of the head where they will be visible in all the wedding photos. Our Savvy Bridal advice: pair a decorated tulle or satin bow with a simple updo or half updo.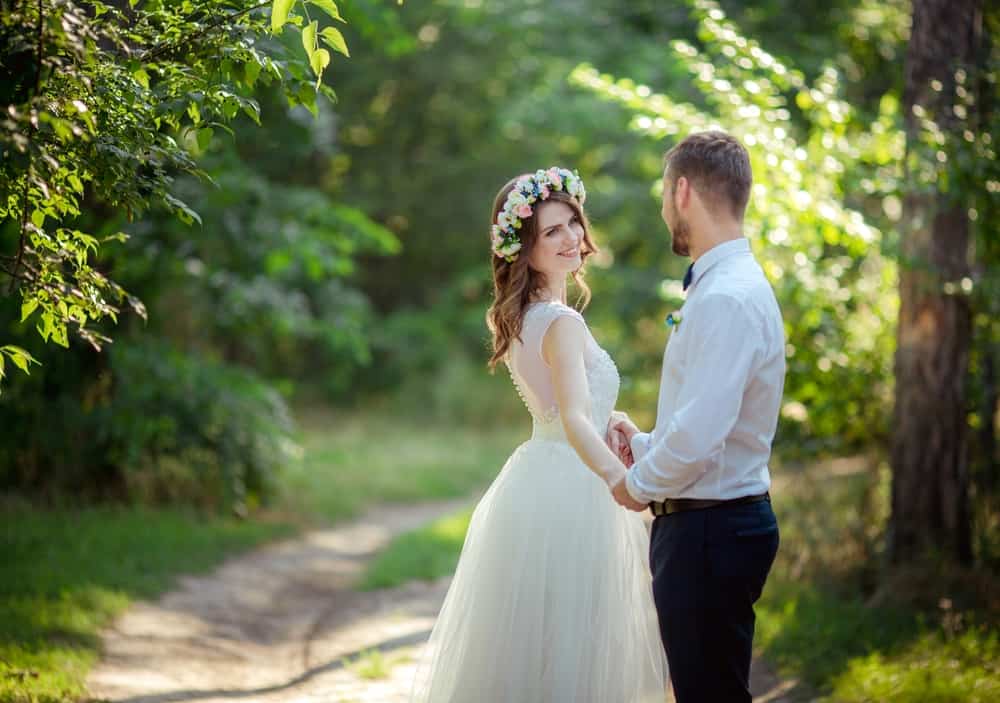 3. Flower Crowns
Flower crowns hit peak popularity for wedding day bridal headpieces a few years ago, but they are still a popular option for natural and boho brides. Adding a floral crown or headpiece to your bridal look is a great way to include natural elements found elsewhere on your big day into your attire.
Flower crowns are also a big hit for bridesmaids and flower girls. If you aren't ready to make the commitment to a flower crown for your wedding day look, you might still be able to incorporate them into your big day with your various attendants.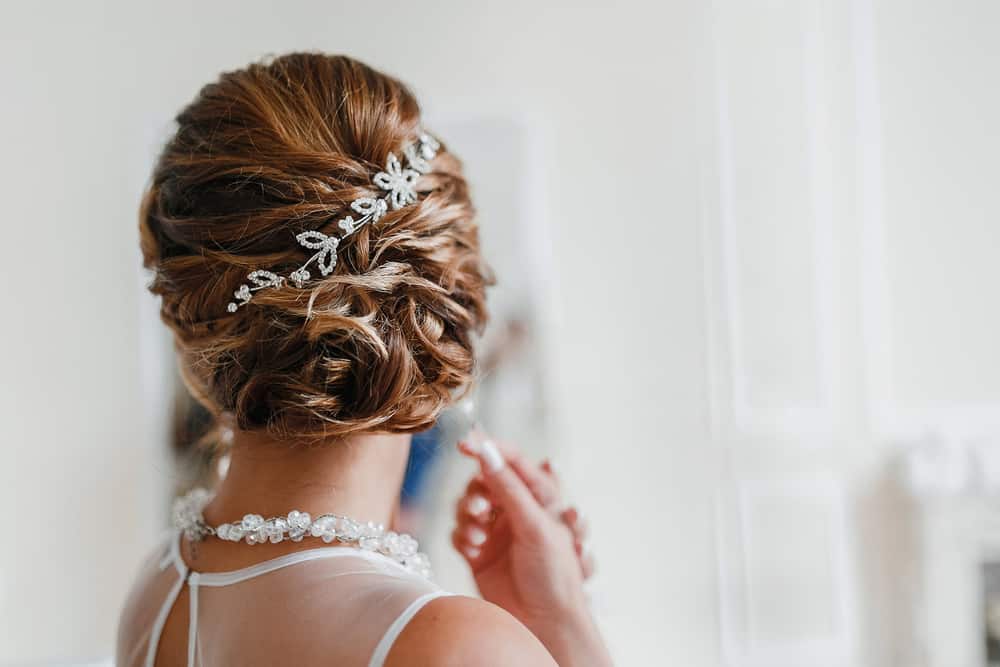 4. Crystal Headpieces
Add a dash of sparkle to your hair on your big day with crystal or gemstone bridal headpieces. Crystal headpieces are the perfect way to make a statement, and they fit in with many wedding styles, including both boho and classic looks. Often, these headpieces are headbands or clips that can be placed exactly where the bride wishes. They can also add a touch of flare to your wedding hairstyle, so even brides choosing to wear a veil may find they want to add in a crystal headpiece, as well.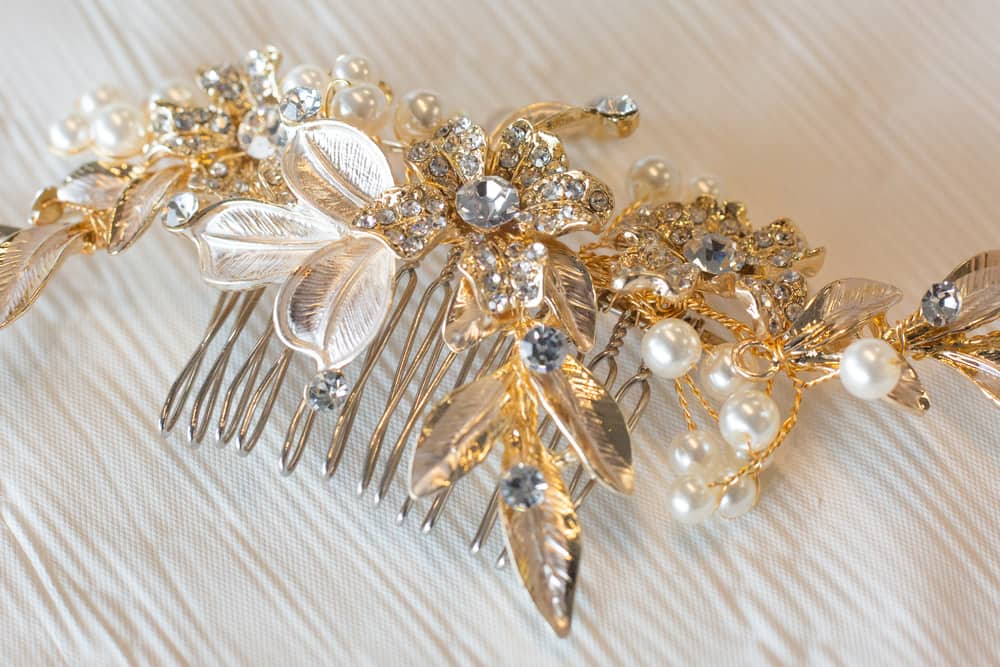 5. Clips and Pins
Brides looking for a bit of glamour may choose to add bridal hair clips or pins to their wedding day hair. Clips and pins are a great choice for a bride who wants to add interest to the back or sides of their hairstyle. Often, clips and pins are worn with updos, but even brides who wear their hair down can add a clip to help pull back the hair on one side.
Bridal combs are an additional option that look very much like clips or pins, but they glide into the hair using a comb mechanism. These combs might need to sit in very specific spots in your hair to stay in place; however, your hair stylist might be able to secure them with bobby pins to ensure they stay put as you dance the night away.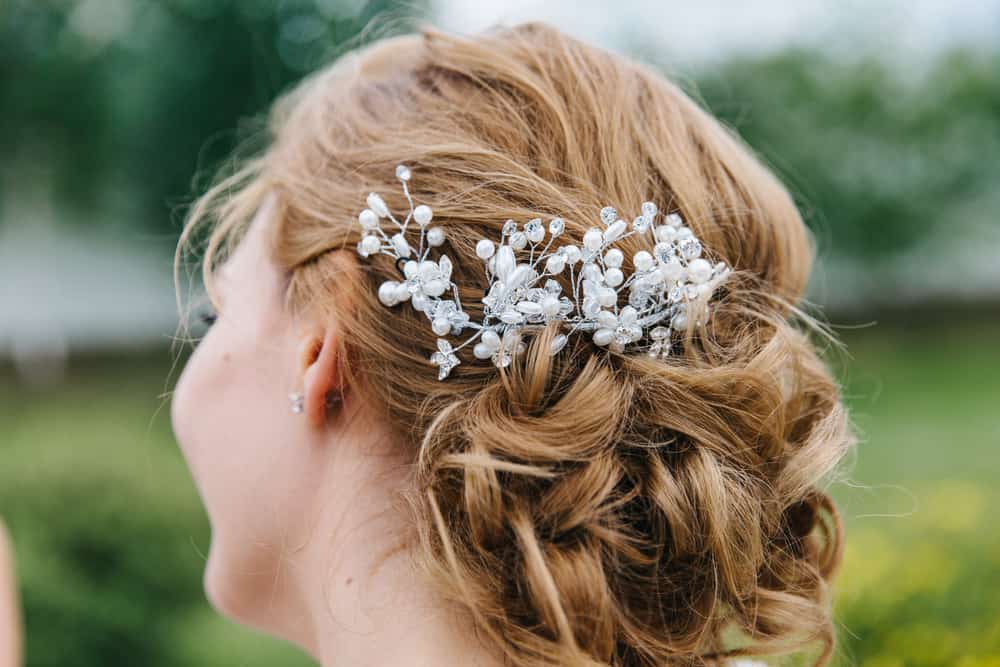 6. Beaded and Lacy Headpieces
Lacy headpieces adorned with beading or sequin appliques have been a popular option for brides who want to complement their sleek wedding gowns. For brides with a simpler dress style, a fancy headpiece can add drama and flair without competing with the dress.
If your dress already has lace and beading, you will want the headpiece to match your dress. One way to make this happen is to take the headpiece directly from the dress. For brides that are getting their dresses altered, there could be extra fabric at appliques that are removed and could be used for a custom headpiece.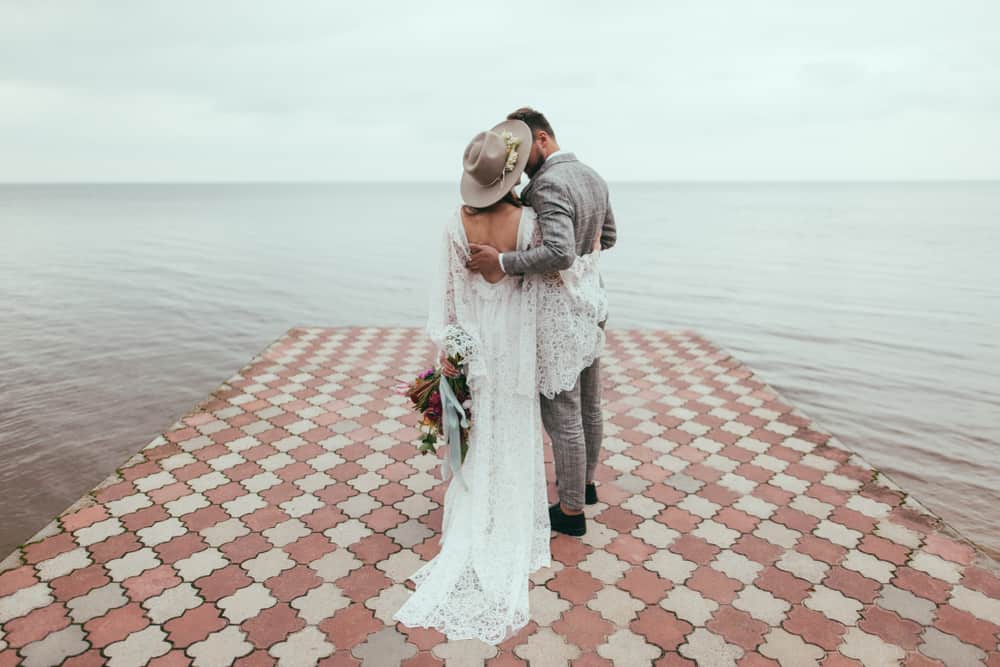 7. Wide-Brimmed Hats
The whimsey of a wide-brimmed hat works even on your wedding day as a veil alternative. For the hat-loving brides out there, a wide-brimmed hat can add a little edge or give off boho vibes. When looking for the perfect hat, consider the color that works best for your big day. Some brides may prefer to stick with a wide-brimmed hat that matches their dress.
8. Nothing!
Another great option is to add nothing to your beautiful bridal 'do. Let all the work that your hairstylist did shine by skipping a veil or an alternative altogether. Many brides prefer to leave their hair bare since taking pieces in and out (or on and off) of your head can make it look messier throughout the day and night of your wedding.
Veils aren't for every bride, but fortunately, there are numerous great veil alternatives for brides who just aren't into the traditional veil look.
If you are looking for unique wedding veils and headpieces of any sort, Savvy Bridal would be happy to assist you in finding the perfect option for your wedding day look. Our team of bridal experts can help you determine the best option for your dress and style. Come browse our full selection of wedding dresses and accessories at either our Kansas City or St. Louis location by scheduling an appointment today!