Planning Your Engagement Party
If love was in the air for you this holiday season, you're not alone. The time between Thanksgiving and Valentine's Day produces so many proposals, it's actually known as "engagement season," with dates in December among the most popular to pop the question.
If you just got engaged, congratulations! Before you dive into planning the wedding, take a beat to enjoy entering a new stage of life. Then, think about planning an engagement party.
Not every couple elects to have one, but they're a great way for people to celebrate you and your fiancé and to better acquaint people who may be involved in planning your wedding, from your mother and your soon-to-be mother-in-law to your bridesmaids.
When do we have it? Who should host?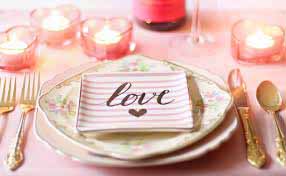 Typically, engagement parties occur a few months after the engagement. As for who throws it, conventional wisdom is that the bride's parents take the lead, but you may find both sets of parents want to play a role, or skirt tradition and host your own party. Keep in mind your future wedding costs and make sure footing the bill for this celebration won't prevent you from throwing that even bigger party down the road.
Location is also a factor: If you and your partner live in a city where neither of your families reside, it might make sense to host it there and for families to travel to you. You can also host two smaller get-togethers in each of your hometowns with your respective families helping coordinate details to make sure family and friends from those locales are able to make it—just beware of stretching yourselves too thin.
And consider where you may ultimately want to tie the knot. If you're based in Kansas City and plan to have the wedding here but your family lives in California, they likely aren't going to be thrilled about flying out twice.
Who do we invite?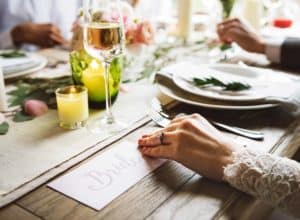 Once the basic details are squared away, you'll get your first taste of wedding planning as you try to decide who to invite. Back in the day, etiquette dictated couples should only invite people who would also be invited to the wedding. Today, engagement parties are a bit less of a formal affair, so feel free to invite colleagues and friends who might not make the final cut, especially if the invite is coming from you and not your family. If you're worried guests will expect a wedding invite, you can always try to work on your wedding guest list first and then use that to send out engagement party invites.
Another word about those invites: If parents are involved, they might be more formal, but if you're hosting yourself, communicate in a way that makes sense for you. A Facebook event and personal calls to less tech-savvy relatives will save you time and money (and the headache of keeping track of all those RSVPs).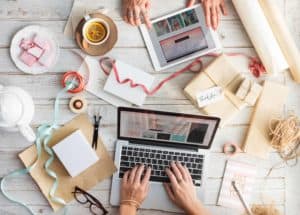 What's the deal with gifts?
One of the biggest questions about engagement parties comes down to gifts and whether they are expected. Help clear up any confusion and let guests know their presence is the only present you need. Since you haven't registered, chances are you won't be missing out on anything you desperately want or need, and those closest to you will likely still do something special to show their love and excitement for your upcoming nuptials.
From there, enjoy the fun stuff! There will plenty of time to stress about floral arrangements and color palettes later, but this doesn't need to be a preview of your wedding. Soak up the love of family and friends…and when you are ready to start planning your walk down the aisle, start here.