We are so thankful to be featured in
St. Louis Best Bridal.
"Our No. 1 trait for our brand is our customer service," McCoy says. "For that bride who is wanting that one-of-a-kind dress, you don't have to spend $8,000 to $10,000. Come to us and find it for $2,000, find it for $2,500."
From off-the-rack options for brides whose weddings are scheduled in under six months (when the average time for custom orders can take anywhere from six to 12 months, exacerbated by the ongoing pandemic) to designer gowns ready for brides' customization, Savvy Bridal houses a collection in 12 sample sizes to suit any need, with prices ranging from $1,500 to $4,500.
Read more about the Savvy Bridal story, and our newest store location!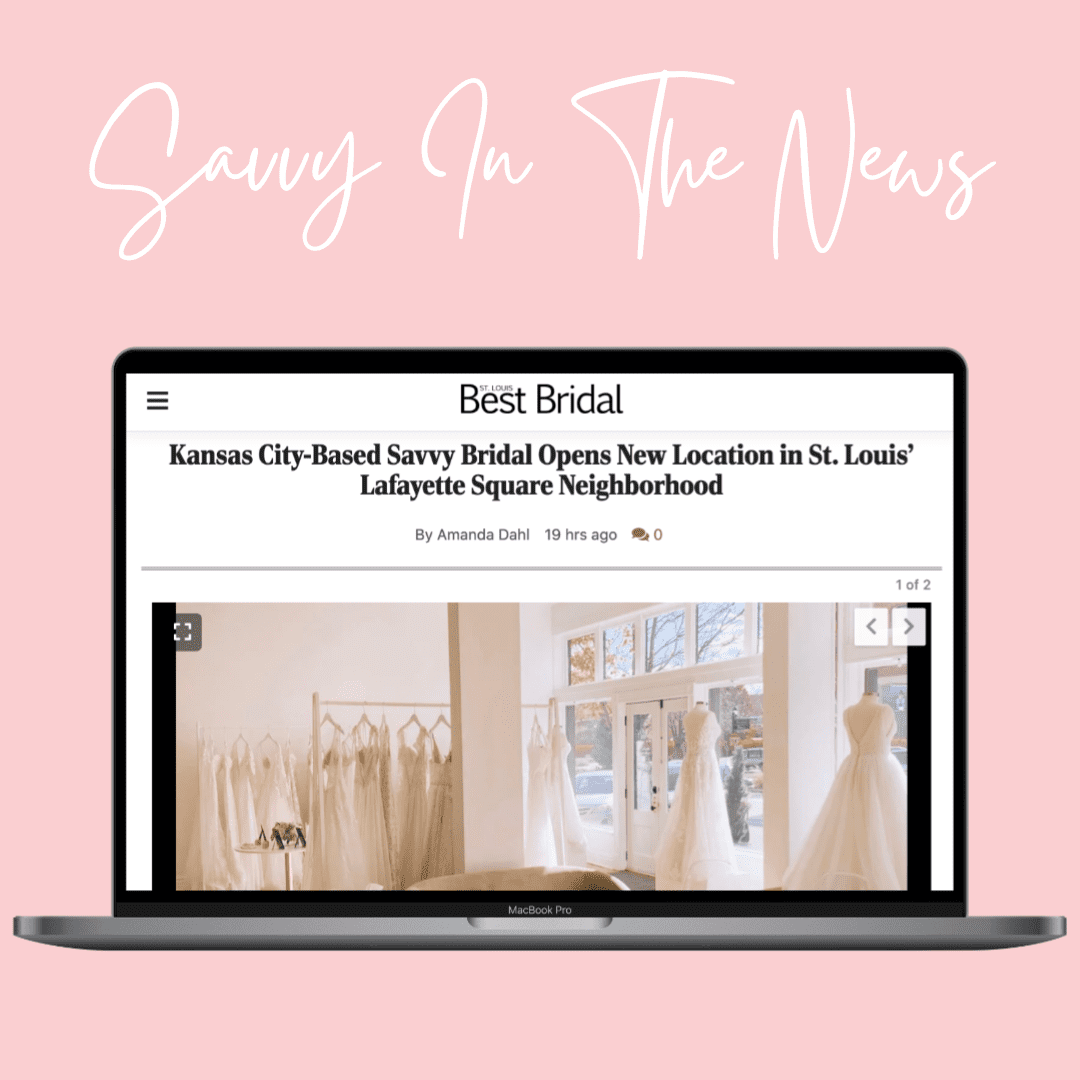 Book with us and visit our St. Louis or Kansas City, or Lawrence location!