7 Popular Bridal Hairstyles to Consider For Your Wedding Day
Every bride prepares for their wedding day in their own unique way. For some, it's natural to pick out a wedding dress first and then decide on a hairstyle based on the neckline. Some brides might already have an ideal hairstyle and choose a dress based on that decision, while others may search for popular bridal hairstyles because they are unsure of what they want. 
To help you in choosing a bridal hairdo, we've gathered some of the most popular wedding hairstyles, so you have plenty of options to choose from. Remember that considering the anatomy of your dress is also essential when choosing the perfect wedding hairstyle.
Here are seven stunning bridal hair trends for any bride on their big day: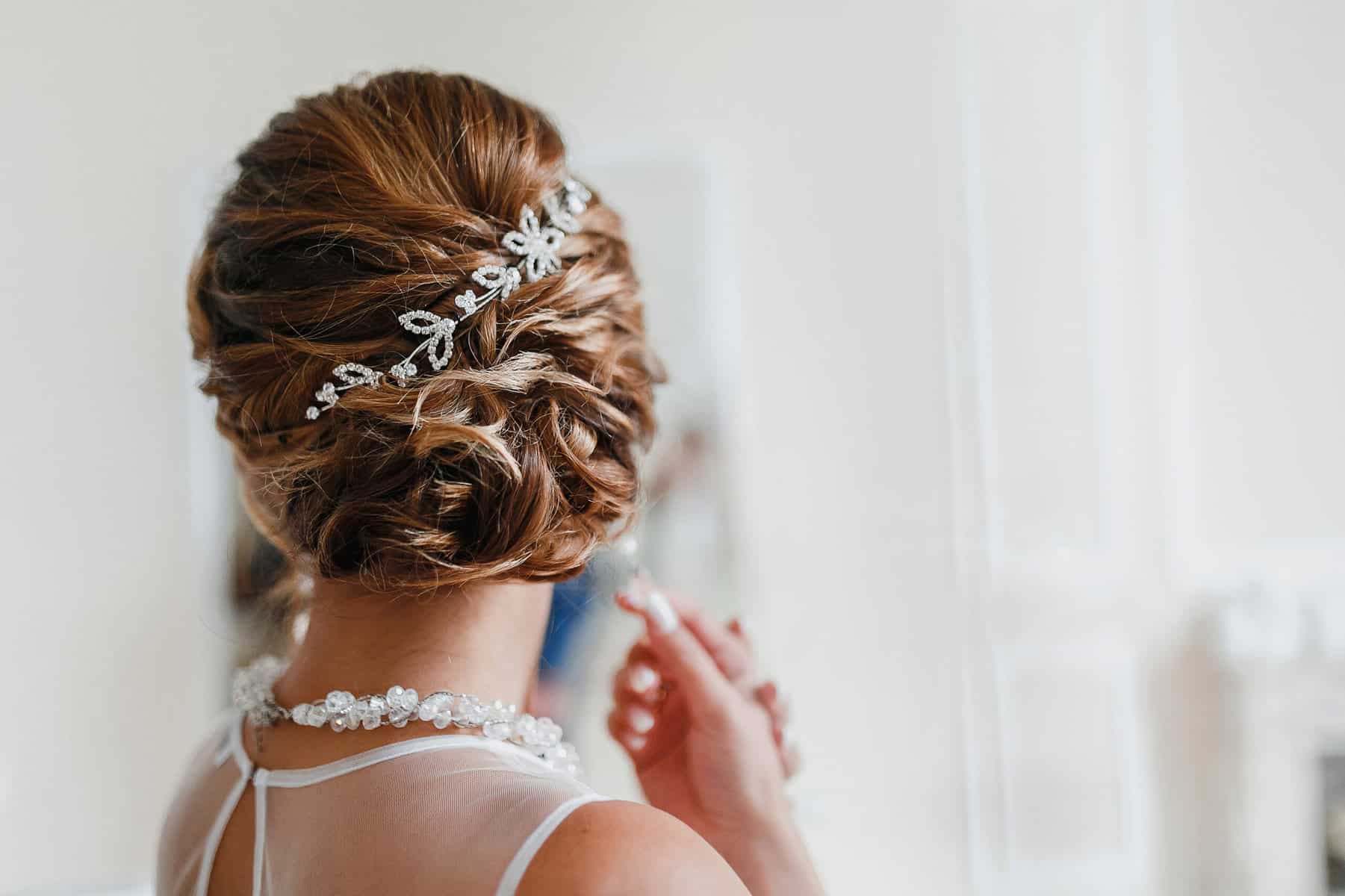 1. Chignon
This effortlessly chic hairstyle originated from the streets of Paris. The word "chignon" comes from the French phrase chignon du cou, which means nape of the neck. This simple and sweet hairdo looks stunning with every face shape, making it perfect for any bride. Whether you have short or long hair, this elegant look works well with various hair lengths and textures.
The versatility of this updo keeps it relevant for years to come. You can wear it loose, with bangs framing your face, or it can be slicked back for a more clean-cut, elegant style. Whatever the choice, you'll look trendy and effortlessly elegant wearing a chignon on your big day.
2. Ballet Bun
The famous ballet bun updo has been seen in weddings for centuries. There are many variations of the hairstyle. It can be textured and lax or slicked back and neat.
A significant perk of the bun is having your hair removed from the face, neck, and shoulders. This allows your hands to be accessible for other necessary tasks on your big day and not constantly busy removing strands of hair from your face. This is especially helpful for outdoor, breezy weddings or while eating at your reception.
This updo tends to be ideal for dresses with a higher neckline or brides who don't want to spend the day tampering with their hair. The ballet bun offers both convenience and elegance.
3. Elegant Ponytails
Another popular contender for the big day is ponytails, but not just your average ponytail. There are many ways to spruce up the standard ponytail for your wedding. Between accessories and texture, ponytails are a hot commodity in the bridal hairstyle department.
Elegant ponytails are typically seen on brides with longer hair, but extensions are an option if your hair differs from your desired length. Choose from messy or slick, high, medium, or low placement on the head. Whatever you decide, an elegant ponytail is a continuous trend in brides year after year.
4. Long Braids
Though braided wedding hairstyles are not new, there are several ways to braid your hair for the wedding. From the various types of braids, like French or Dutch, accompanied by different ways to style them, like a braided crown or ponytail, there's an infinite number of possibilities.
Another advantage of braids is that they are relatively easy to accessorize. You can intertwine ribbon or jewels into the braid or incorporate a tiara. Accessorized or not, a braid provides a unique look that is perfect for any wedding.
5. Half Up-Dos
The half-up, half-down hairdo is always trending because of the various ways to style it. This style can accommodate all lengths and types of hair—short, long, straight, curly, and more. Like many other hairstyles, it's also easy to incorporate accessories into the half-up-do.
If you're having trouble deciding if you want your hair up or down for your big day, this style is a  perfect compromise of wanting flowing hair to frame your face yet still having it out of the way so you're not fiddling with it all day. Enjoy the best of both styles with a half-up, half-down bridal hairstyle.
6. Loose Curls
Loose curls are alluring yet subtle. They can stand alone the way they fall or be styled into an updo to add depth and volume. Many chignon and ponytail styles are pulled together from loose curls as well. 
Whether you decide to accessorize or pull into an updo, relaxed curls are perpetually popular among brides for their endurance and flawless look. With short or long hair, any bride can rock the soft curls.
7. Hair Down
Wearing updos for weddings has become relatively common in brides. But that doesn't mean you have to wear your hair up. Hair-down styles are popular with strapless wedding dresses or those with spaghetti straps. There are many ways to style your naturally fallen hair if you've chosen to leave it down.
Some brides decide on a "pretty pin-up" where only certain hair strands are strategically pinned out of the face. Other trendy styles include beachy waves, dramatic center parts, and side-swept curls. Regardless of the style, many brides like to feel like their authentic selves by leaving their natural hair down.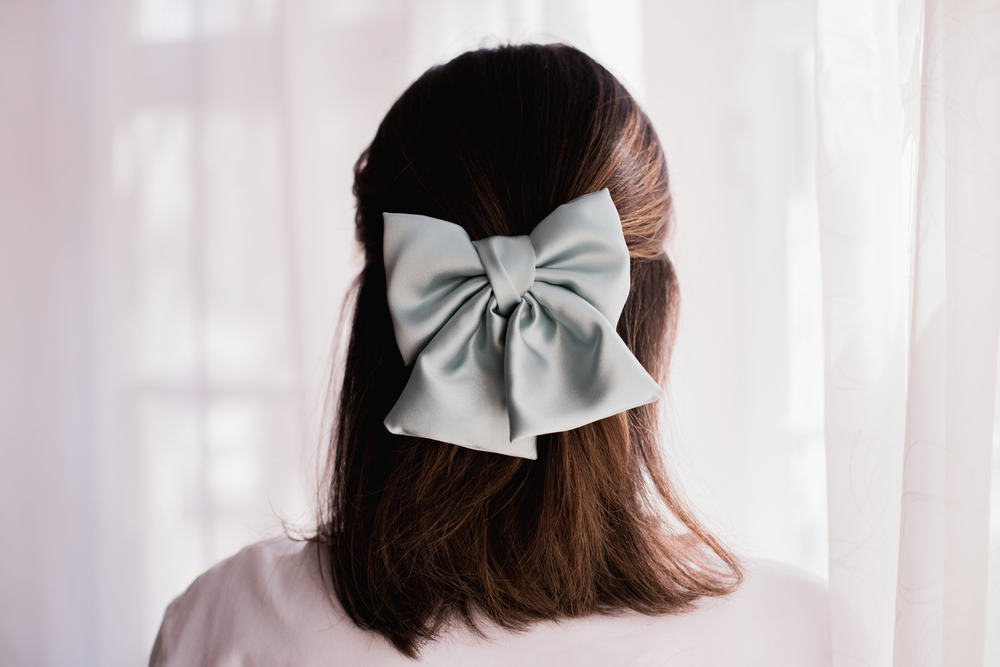 There is no right or wrong answer to how you style your hair on your wedding day. No matter what you choose, we recommend choosing a bridal hairstyle that compliments your dress, accessories, and the smile on your face when you say, "I do."
Suppose you're still searching for your perfect dress, or you've acquired the dress and just need professional help with accessorizing and styling. In that case, the experts at Savvy Bridal can offer advice, recommendations, and support. Contact us today or visit our Kansas City or St. Louis locations.