Say "Hello" to #SavvyBride, Mady! This Savvy Bride married her husband Casey at the Barn at Riverbend in Peculiar, MO on August 15, 2020! This stunning property sits on 20 acres near the Grand River. This venue has everything you'd need for a rustic wedding: a gorgeous barn, plenty of parking, create a whimsical outdoor amphitheater on a wooded hillside, and lots of flower beds. Can you say dreamy??
Mady and Casey love to be outdoors so when they visited the Barn at Riverbend they knew right away they found their venue. The natural beauty of the venue is breathtaking and the couple loved the tree-covered ceremony site.
Let's take a look at this #SavvyBride's love story, in her own words!
The Proposal
"Casey and I have a tradition of visiting the sunflower fields in Lawrence. So Casey had the great idea to surprise me and propose on our annual visit. Unfortunately, last year the sunflowers didn't last very long and when the day came they were no long very photogenic! Casey told me that his mom's coworker was planning on doing sunflower photo shoots, but since they were dying she was offering photo sessions at her studio instead.
I did think this was odd but it sounded like fun! We went to her studio and began to take pictures, Casey had been dropping hints all day so I thought he might propose…
However, we started taking pictures and when nothing happened at first I thought maybe I was wrong. After all, he told me he wanted to save some more for the ring so I didn't really believe he had it! Little did I know he and the photographer had the whole thing planned.
She directed me to sit on an old ladder for a photo and then told Casey to get down on one knee. He pulled the most beautiful ring out of his pocket and I said yes! It was an amazing night." – #SavvyBride Mady L. 
You've got the ring. Next stop, Savvy.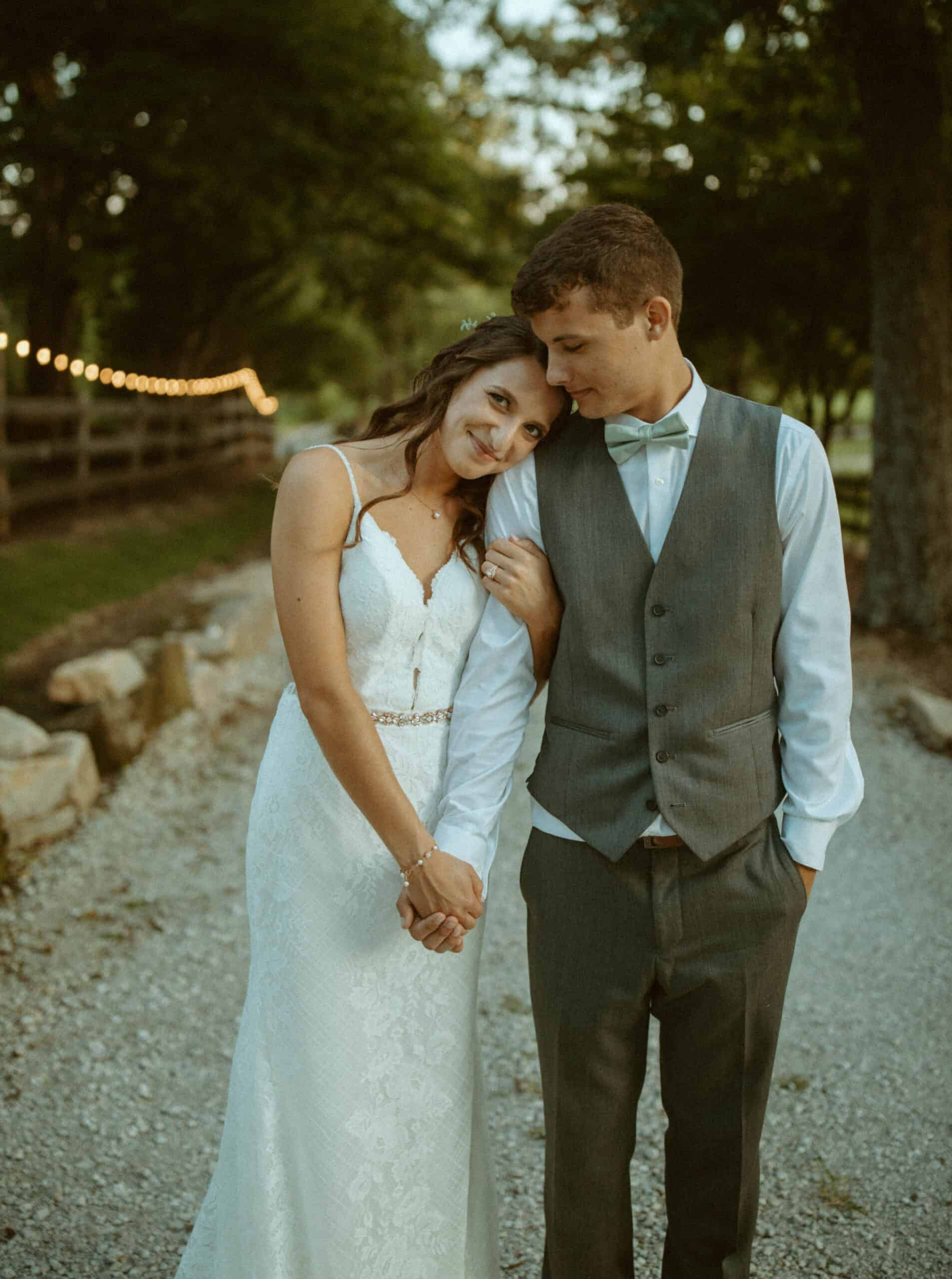 The Dress
Our boutique is rated the top bridal boutique in Kansas City by brides! Did you know that we recently opened our newest location in Lawrence, Kansas?!
At Savvy Bridal you will discover patient and knowledgeable consultants with a curated and affordable selection of designer gowns. We are by appointment only so that our focus is exclusively on you. Our gowns are priced between $1000 – $2,500. Schedule an appointment at Savvy Bridal in Lawrence today!
Many brides-to-be are unsure of what types of dress styles are available before they go dress shopping, which can make it difficult to tell your bridal consultant what style you like when it's time to try on!
Thankfully, we have a great variety of gorgeous dress styles to view BEFORE you step foot in our boutique! Browse our wedding dress styles on our online Gown Gallery here.
At Savvy Bridal we pride ourselves on curating the perfect selection of designers and styles to match the desires and preferences of our brides.
Size 0-24 can be ordered by our Special-Order designers, based on your custom measurements taken right here in-store by our professional bridal consultants. Gowns can be ordered in any color desired depending on the gown and designer!
Here's what #SavvyBride Mady had to say about her wedding dress shopping experience, "I always wanted an outdoor wedding with a boho style dress. I knew I wanted a dress that was all lace and was really wanting something that would be very flowy…I had three appointments made for dress shopping and my mom came from Wisconsin to go with me and my best friends. I tried on many beautiful dresses at the first location, but none of them were quite right…"
"When I got to Savvy bridal, the consultant listened to what I wanted and brought in at least 3 to 4 dresses that were exactly my style! My dream dress was perfect, different from what I expected but it made me feel more beautiful than ever!" – #SavvyBride Mady L.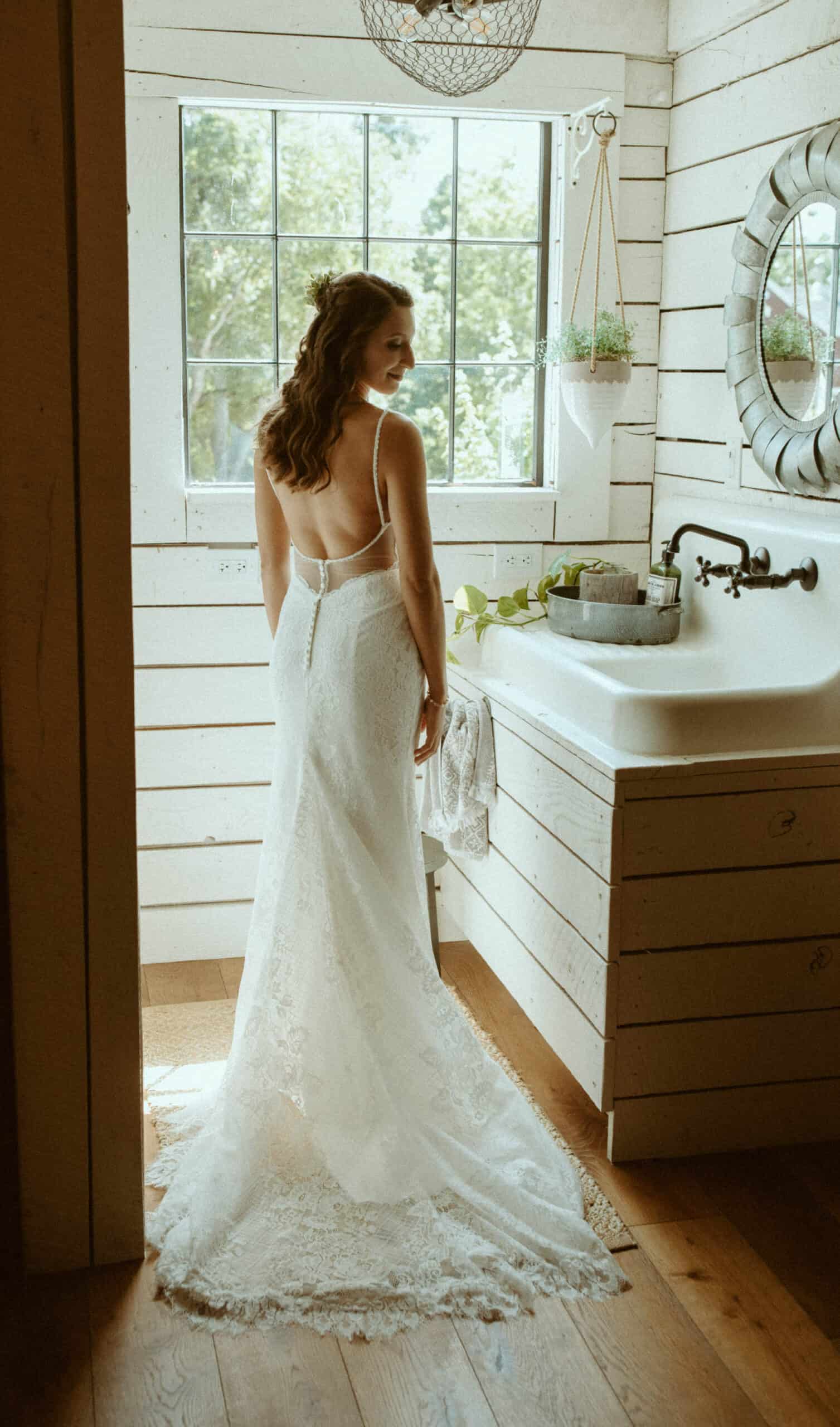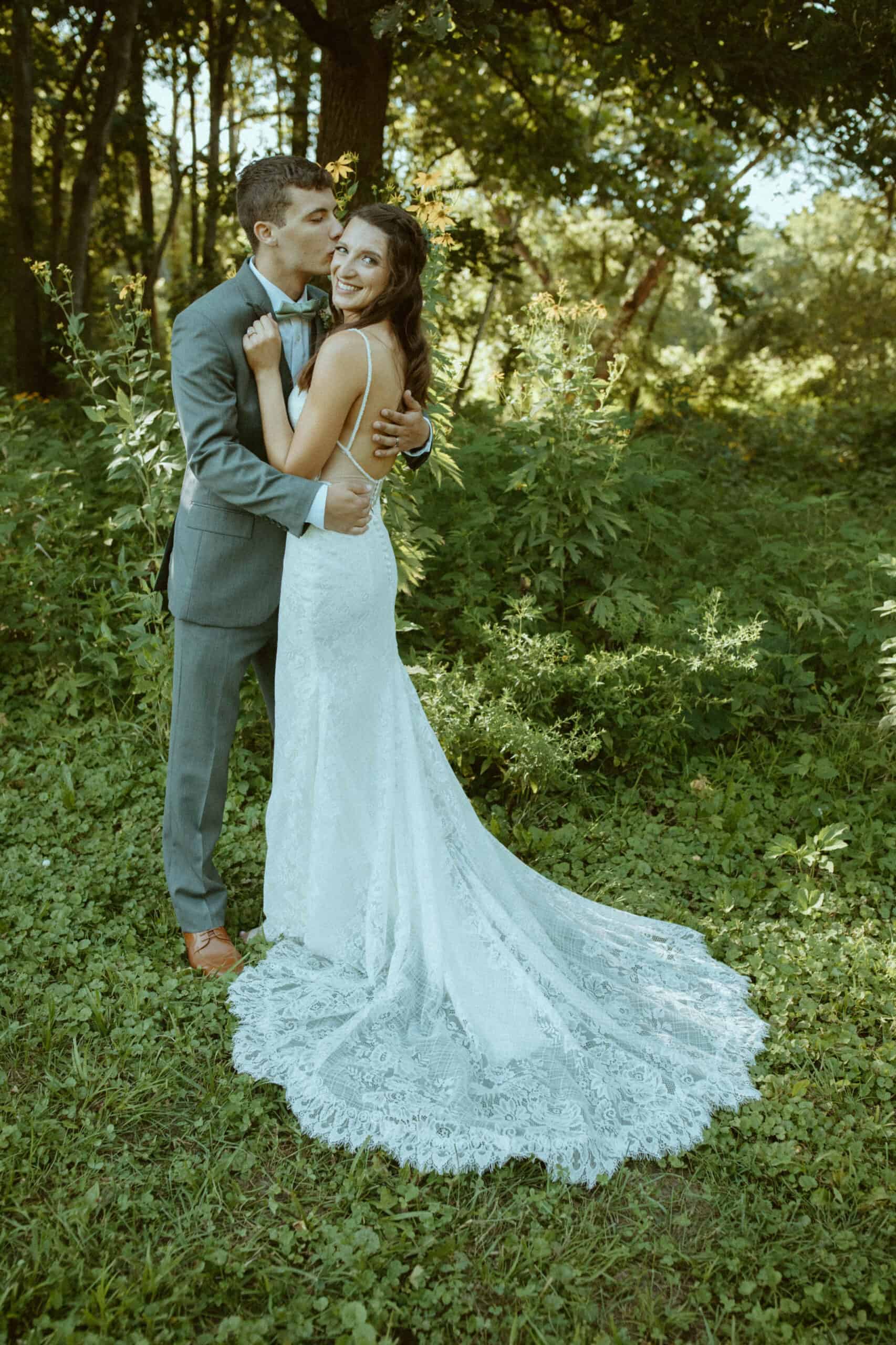 The Special Day
"We chose sage green, white, gold, and accents of blush pink. Mostly I wanted greenery everywhere to create a natural/boho feel! To add a little something special we did a tree-planting ceremony to symbolize putting down our roots with soil from our family homes. We had the most gorgeous day."
"Casey kept saying he wanted that day to be the best day of my life and then things kept going wrong! I had lost my voice with a cold, I was supposed to have a massage in the morning and they double booked for my appointment, and then the sunflowers were dead 😂 I wouldn't have had it any other way, it really was the best day ever!" – #SavvyBride Mady L.
Mady + Casey // August 15, 2020 // Peculiar, MO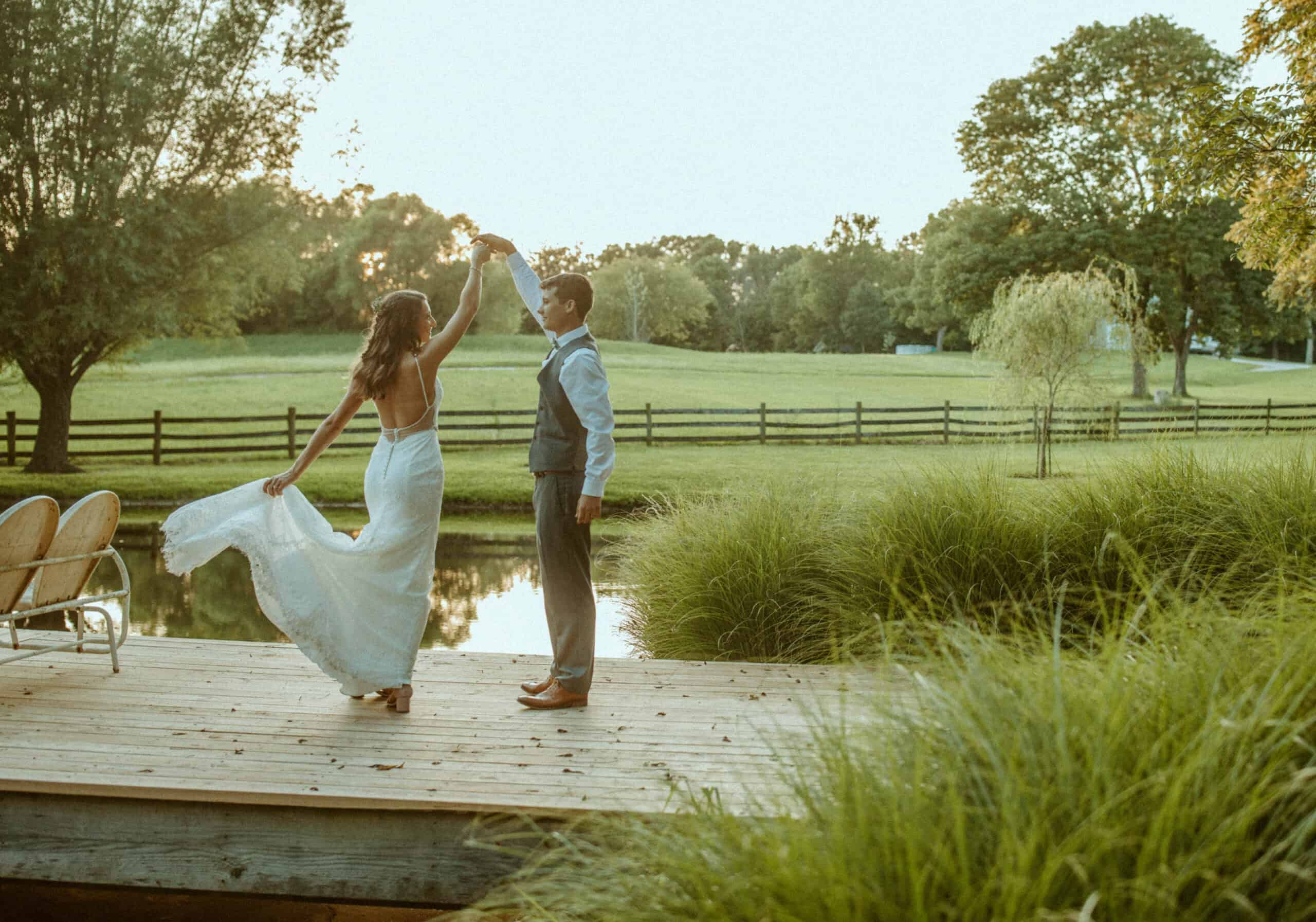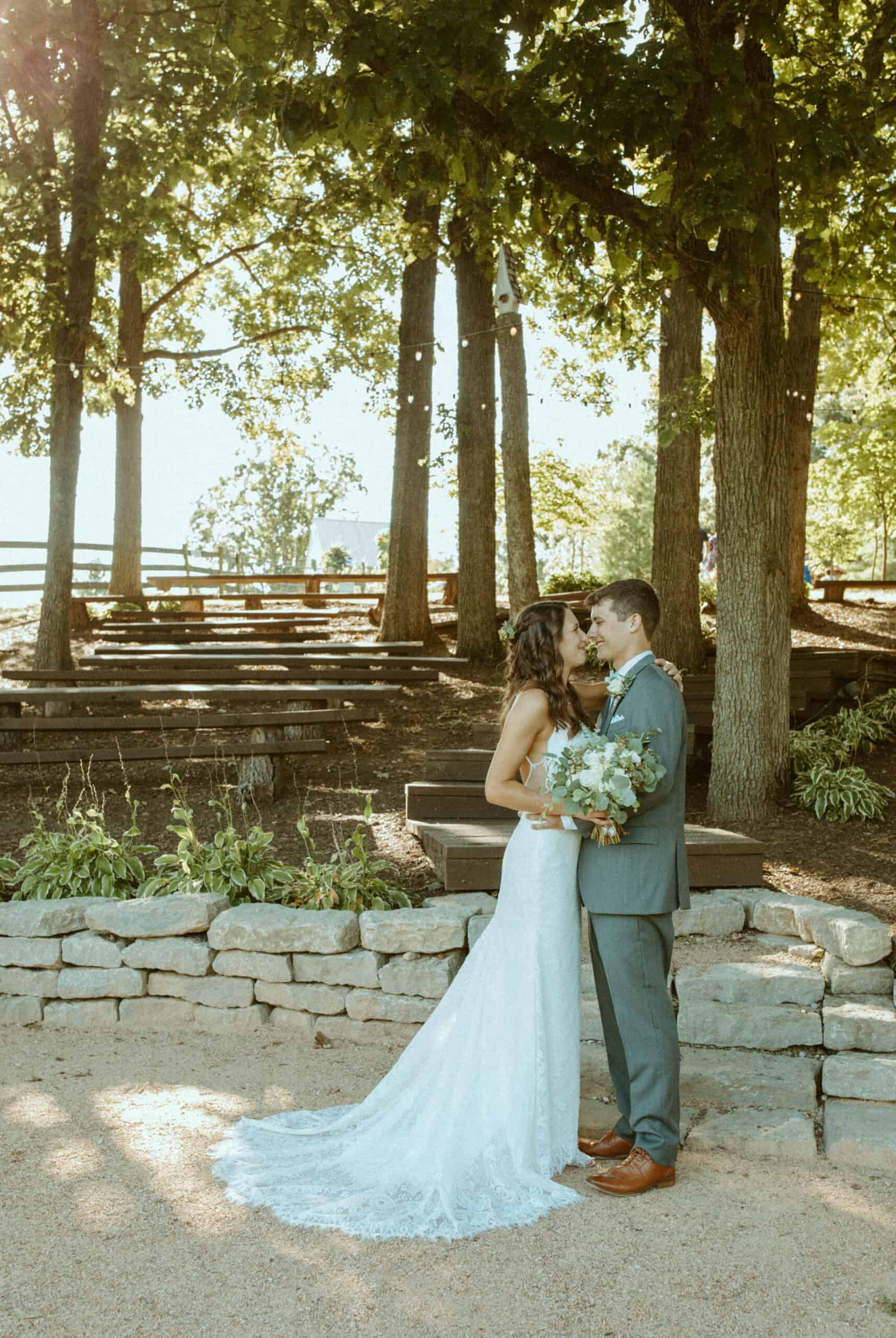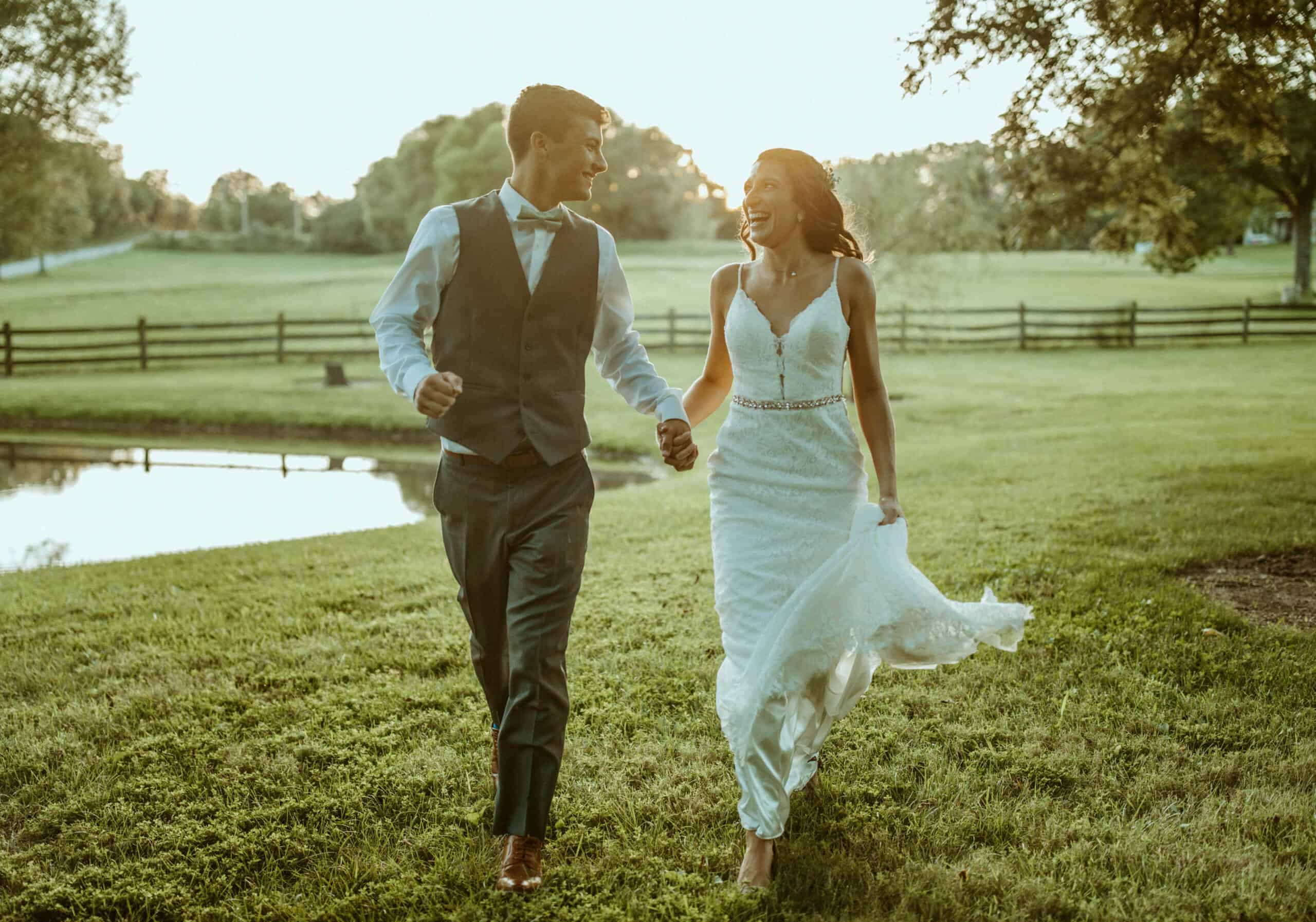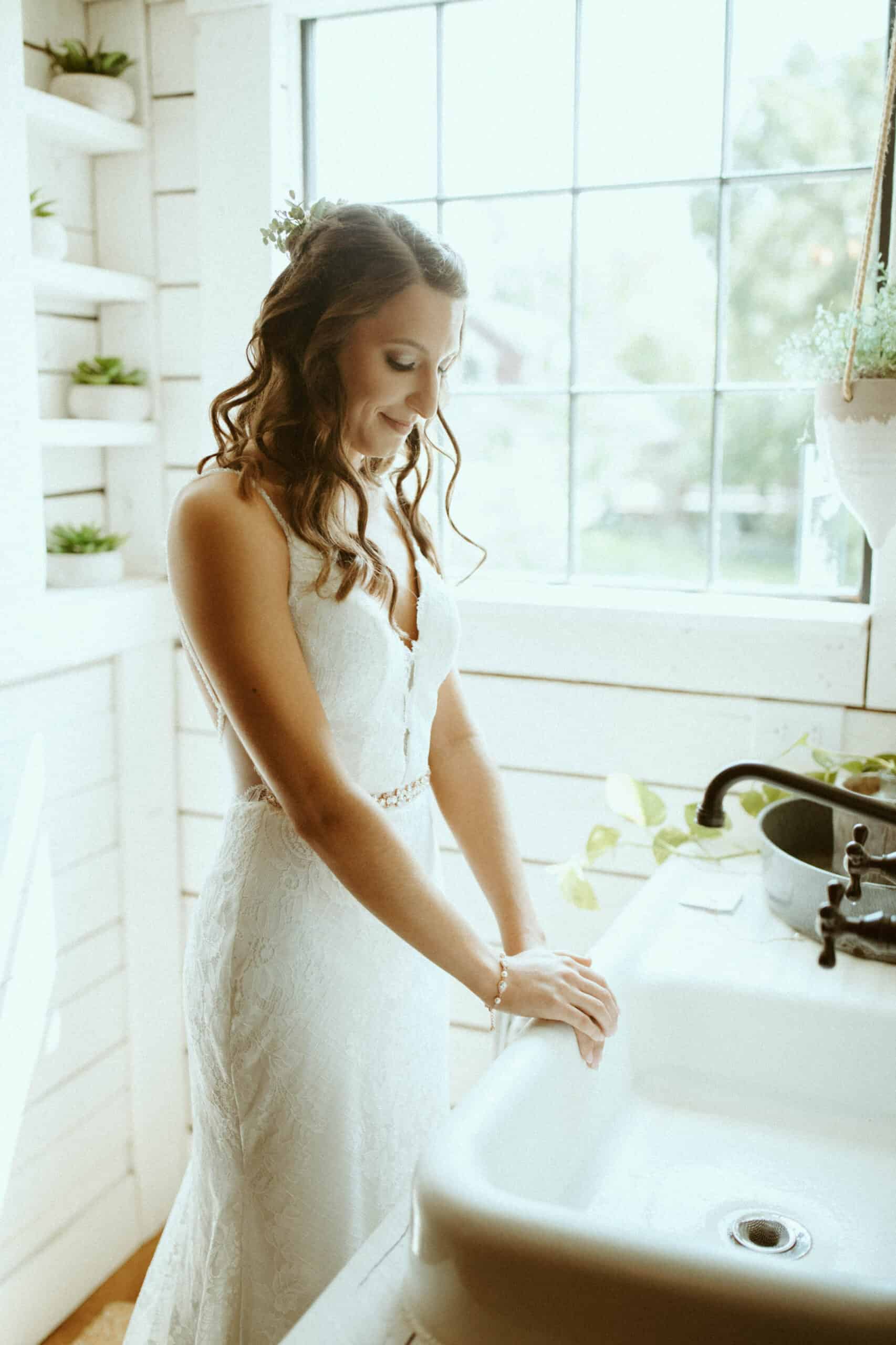 Photography by Jessika Christine Photography
The Vendors
Bridal Gown – Savvy Bridal Boutique
Photography – Jessika Christine Photography
Beauty – Carlie Rene' Hair
Floral – Belton Hy-Vee
We are seeking real #SavvyBrides to feature on our Instagram and blog! If you recently purchased your gown at Savvy and have your wedding photos, we'd love to feature you! Send your love story and 8-10 of your favorite wedding photos for a chance to be featured. We can't wait to hear from you!
Share your Love Story here.
Start your wedding dress shopping experience with Savvy Bridal today by scheduling an appointment online.
Learn more about our Curated Dress Collection here.