Say "Hey!" to #SavvyBride, Tara L.! This Savvy Bride and her fiancé, Derek, tied the knot at St. Nicholas of Myra Catholic Church and celebrated their reception at The Rose Garden Banquet Hall in Hays, KS!
Here's this #SavvyBride's love story, in her own words!
The Proposal
"Derek and I went out to eat and then we came back to my house where he walked me down a path of rose petals into the backyard. Along with the rose petals, there were hanging lights and our song playing in the background. My sister and brother-in-law was hiding in the bushes to capture the whole thing on camera. After I said yes, we went inside and both of our families were there with cake and champagne. It was the most perfect day!" – #SavvyBride Tara L.
You've got the ring. Next stop, Savvy.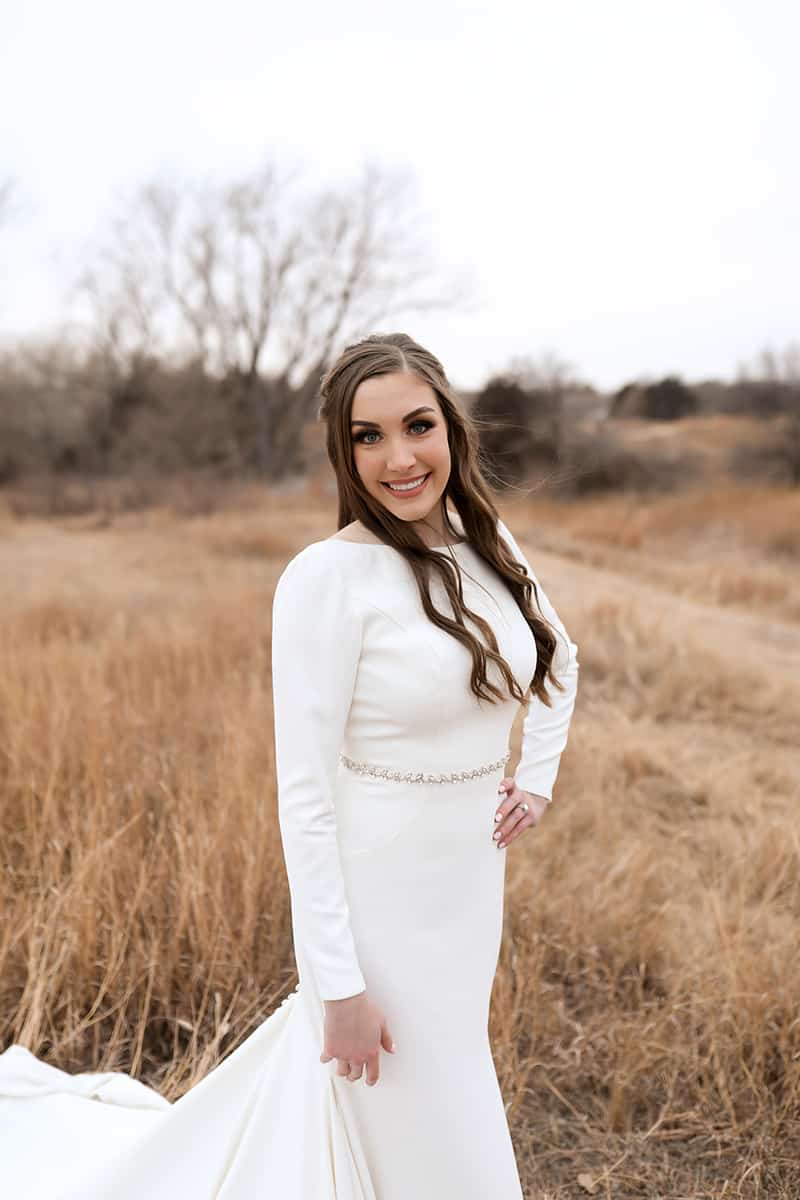 The Dress
Our boutique is rated the top bridal boutique in Kansas City by brides! Did you know that we recently opened our newest location in Lawrence, Kansas?!
At Savvy Bridal you will discover patient and knowledgeable consultants with a curated and affordable selection of designer gowns. We are by appointment only so that our focus is exclusively on you. Our gowns are priced between $1000 – $2,500. Schedule an appointment at Savvy Bridal in Lawrence today!
Many brides-to-be are unsure of what types of dress styles are available before they go dress shopping, which can make it difficult to tell your bridal consultant what style you like when it's time to try on!
Thankfully, we have a great variety of gorgeous dress styles to view BEFORE you step foot in our boutique! Browse our wedding dress styles on our online Gown Gallery here.
At Savvy Bridal we pride ourselves on curating the perfect selection of designers and styles to match the desires and preferences of our brides.
Size 0-24 can be ordered by our Special-Order designers, based on your custom measurements taken right here in-store by our professional bridal consultants. Gowns can be ordered in any color desired depending on the gown and designer!
Here's what #SavvyBride Tara L. had to say about her wedding dress shopping experience at Savvy Bridal,
"I wanted a dress that was elegant, long sleeved, open backed, and timeless. I came into Savvy knowing exactly what I wanted and even though all the dresses were beautiful, Kirsten helped me find my perfect dress and she was so fun and kind as well. The best experience EVER!" – #SavvyBride Tara L.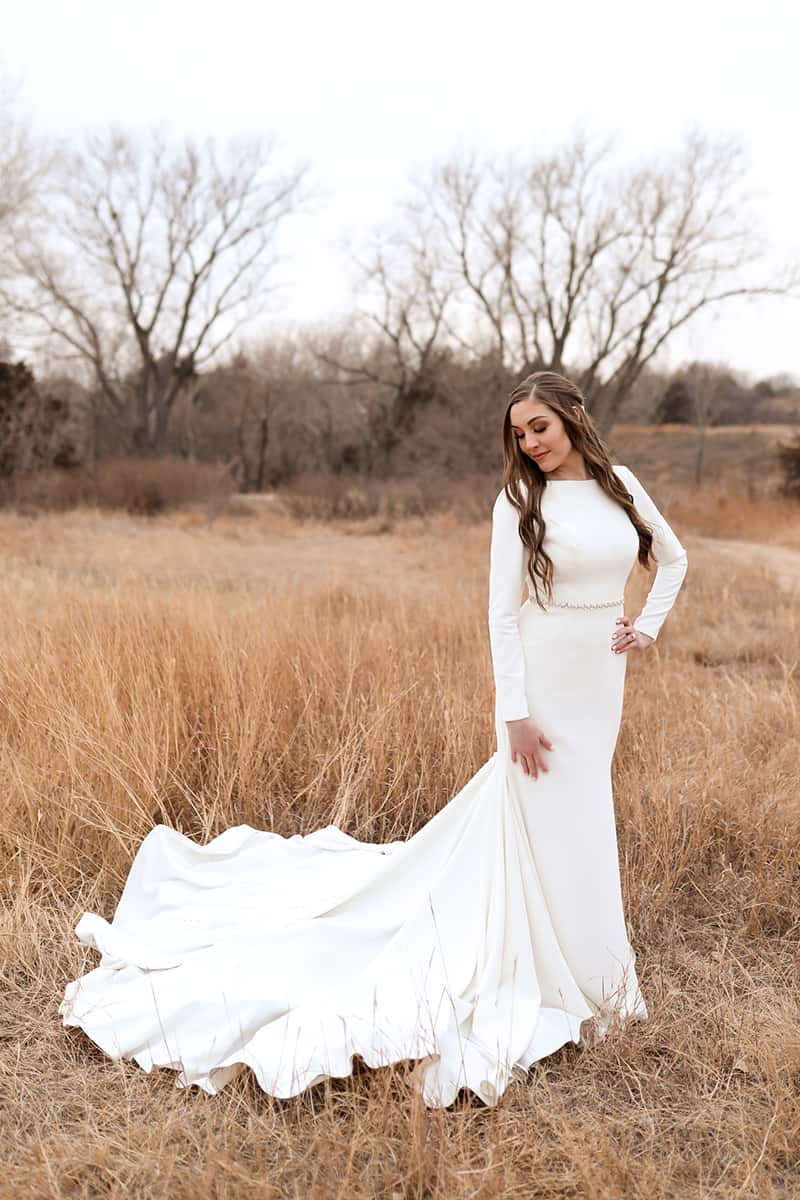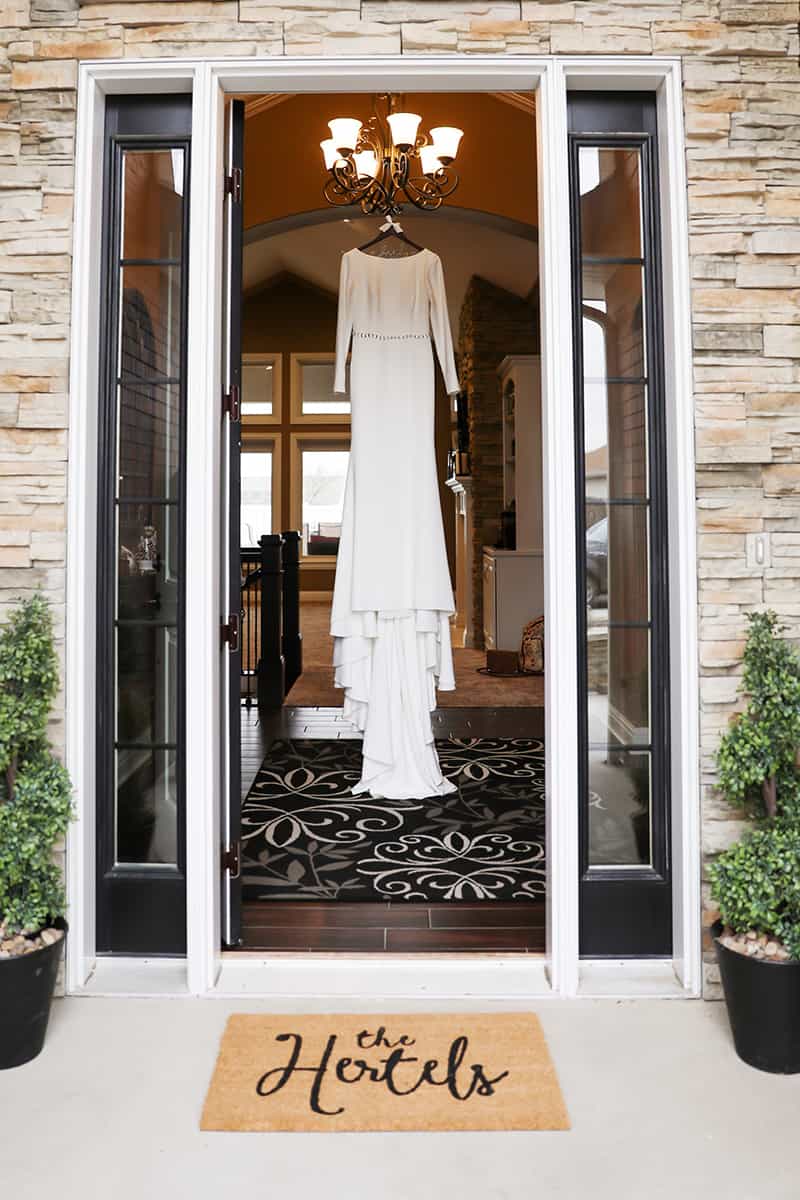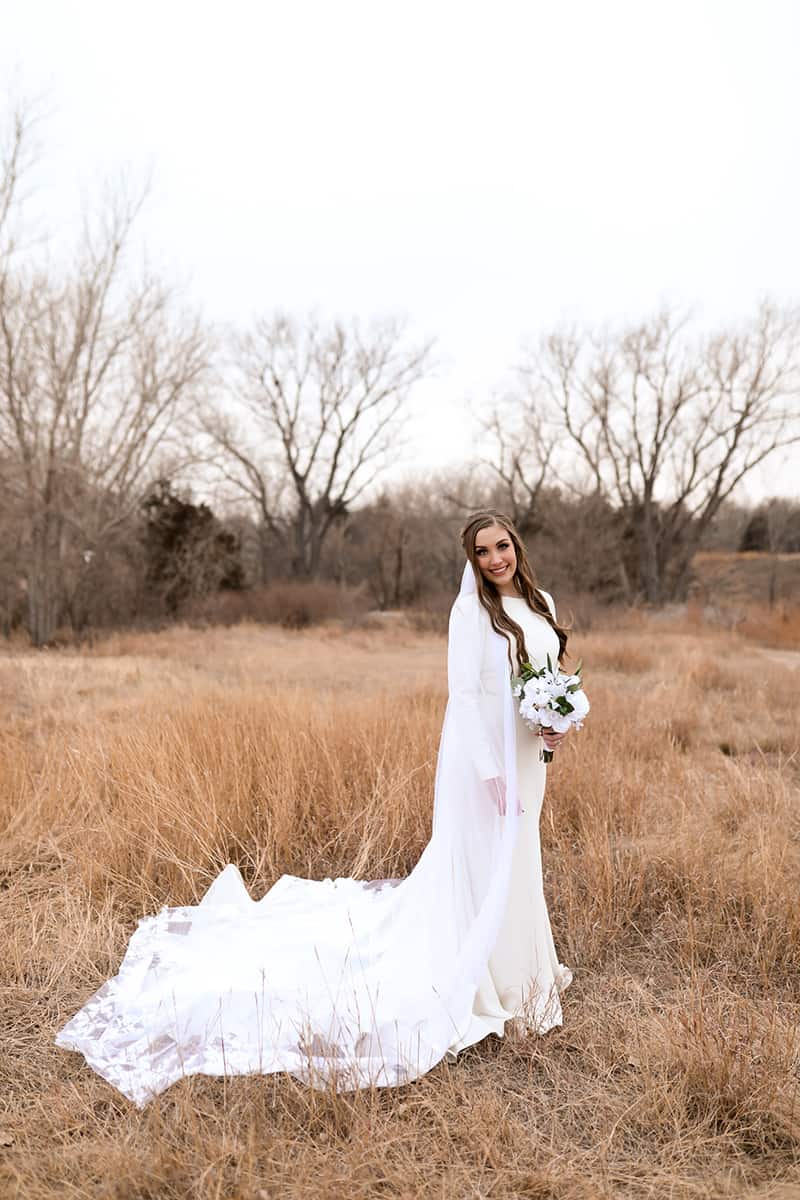 The Special Day
"My most special memory from the wedding day is walking down the aisle with both my mom and my dad and seeing Derek at the end of the aisle in tears. I could not take my eyes off of him and it felt like we were the only people in the church. When I got to the end of the aisle, he told me how beautiful I was and how he could not believe I was about to be his wife."
"We loved having all of our family and friends there to celebrate our special day with us. As much as we loved our wedding day and how perfect it was for us, we love just being married and creating this new life together." – #SavvyBride Tara L.
Tara + Derek // Hays, KS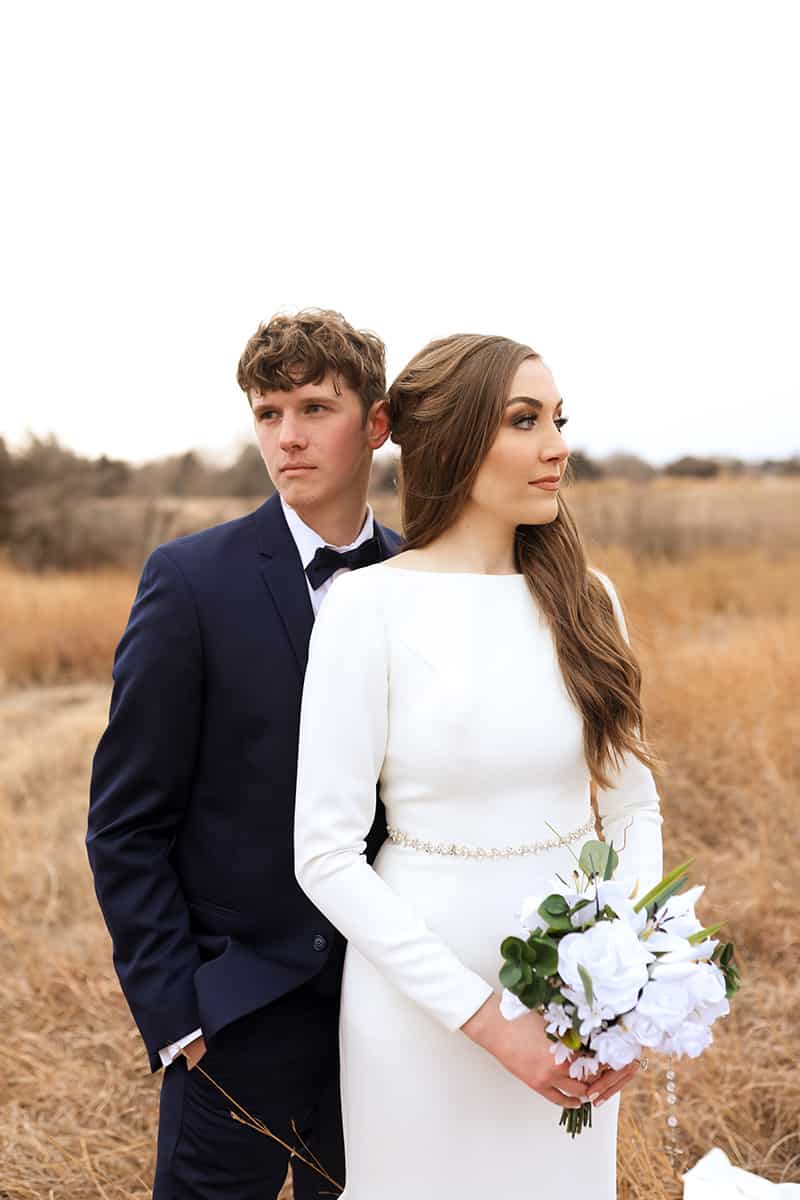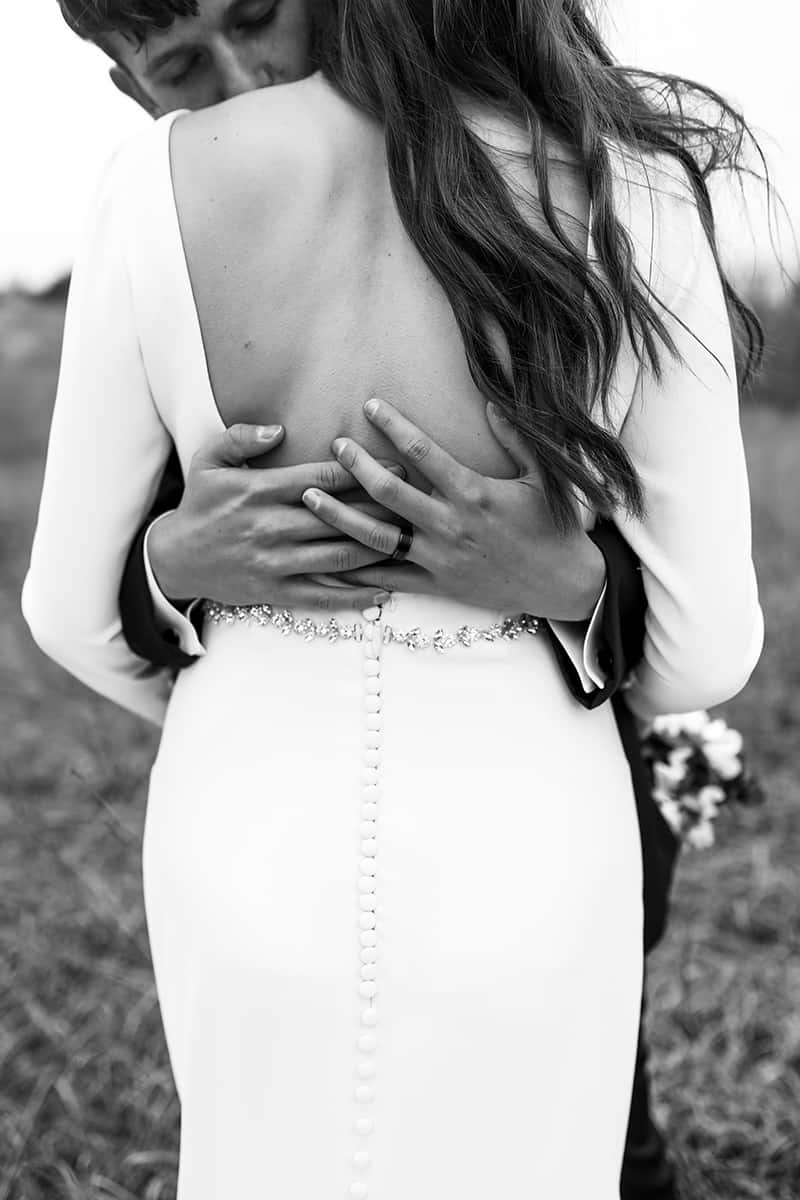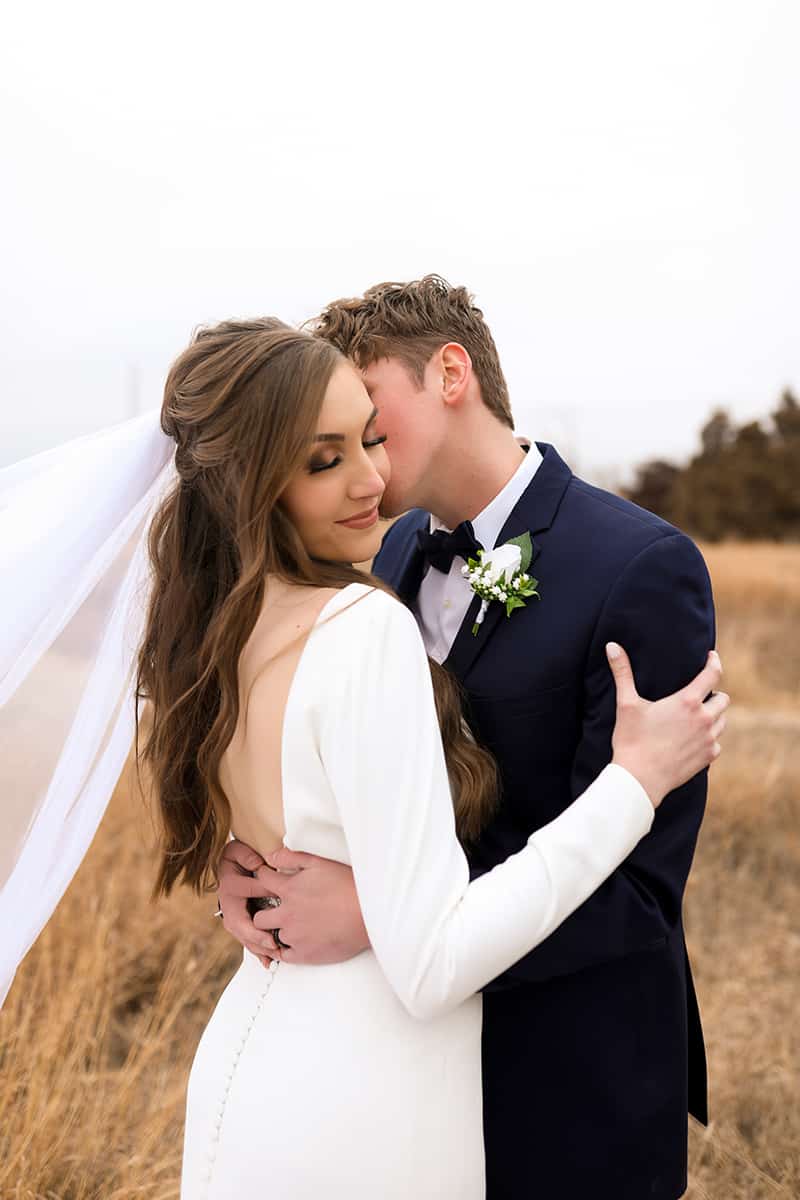 The Vendors
Bridal Gown – Savvy Bridal Boutique
Ceremony – St. Nicholas of Myra Catholic Church
Reception – The Rose Garden Banquet Hall
We are seeking real #SavvyBrides to feature on our Instagram and blog! If you recently purchased your gown at Savvy and have your wedding photos, we'd love to feature you! Send your love story and 8-10 of your favorite wedding photos for a chance to be featured. We can't wait to hear from you!
Share your Love Story here.
Start your wedding dress shopping experience with Savvy Bridal today by scheduling an appointment online
Learn more about our Curated Dress Collection here.