5 great KC spots for engagement photos
A picture is worth a thousand words—or in the case of engagement photos, a few very important ones: We're getting married! They're the perfect opportunity to show your personality as a couple, from what you wear to how you pose to where the shots are snapped.
Your photographer will likely have plenty of ideas on that last front, but we're sharing five of our favorite picture-perfect spots from around the Kansas City metro to help get you inspired.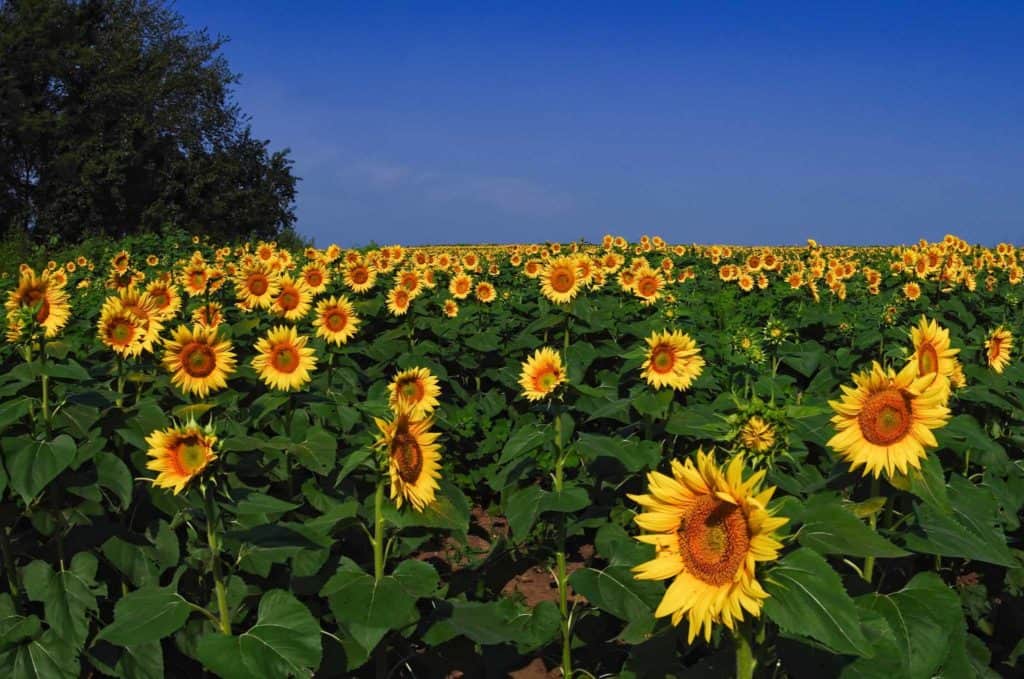 Timing is important if you want to shoot at this beloved location, which boasts 40 acres of giant, vibrant sunflowers outside of Lawrence, Kansas. The best time of year to see them and be snapped beside them is usually in late August or early September, so schedule time with your photographer accordingly and avoid the busiest times of day—always a local favorite, the farm has become even more popular thanks to the beautiful photos taken there and shared on social media, from senior pics to engagement sessions (like this sweet shoot). If you're a native of the Sunflower State, or just love the idea of posing with a stunning natural backdrop, it's a great option for you and your sweetheart.
West Bottoms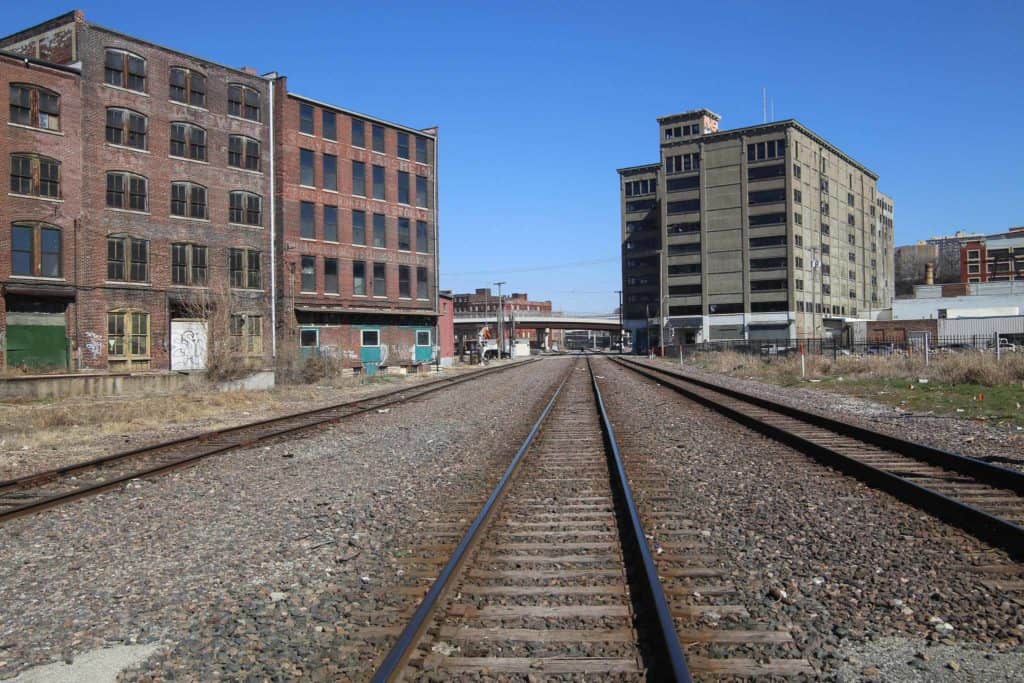 For a versatile setting with an urban feel, photographers flock to the West Bottoms, and it's easy to see why: Depending on where you shoot, the neighborhood can feel rustic or industrial while promising to keep the focus on you and your fiancée. The 12th Street Bridge is among the neighborhood's most frequently photographed spots, but potential backdrops abound, so have fun exploring.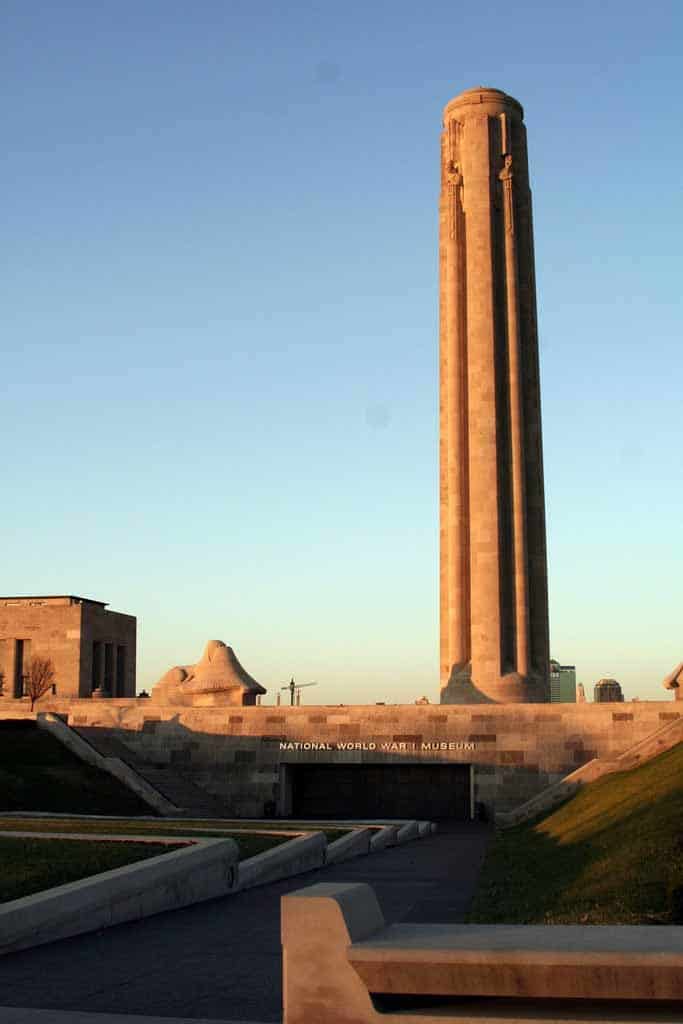 One of Kansas City's most iconic landmarks can also be a great place for pictures. Incorporating the monument itself can make for dramatic shots, while getting on the same level as the base of the monument allows you to pose with the Kansas City skyline and Union Station behind you (like this adorable couple). Plus, the memorial's location in Penn Valley Park means there are plenty of other photogenic spots to choose from, like "The Scout" statue.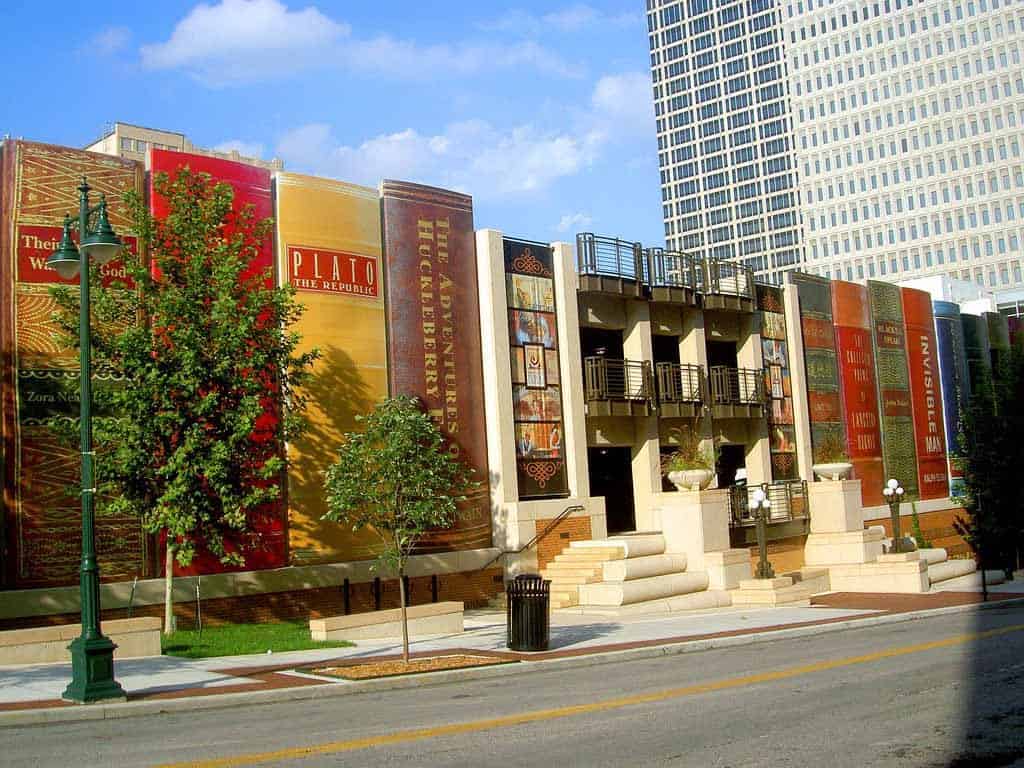 Local bookworms are likely well acquainted with the Kansas City Public Libraries. Why not incorporate the Community Bookshelf, the striking collection of 25-feet tall book spines decorating the south wall of the Central Library branch's parking garage, into your photos as you prepare to start a new chapter? Channel your inner romantic and pose alongside "Romeo and Juliet," or incorporate the whole majestic collection of titles—there are 42 in all.
Kauffman Center for the Performing Arts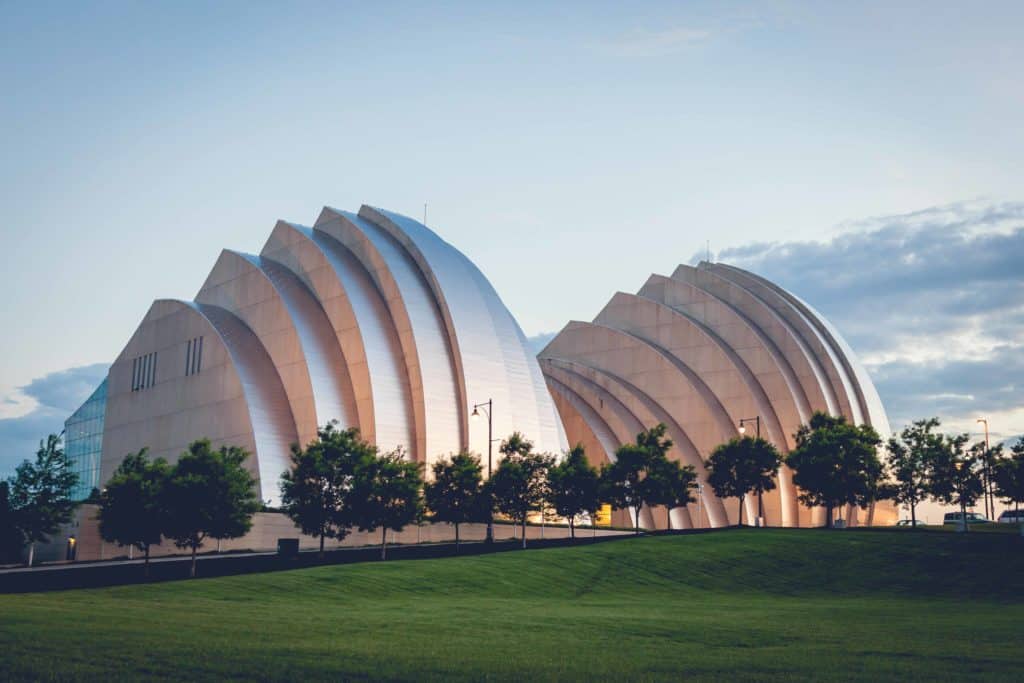 The Kauffman Center may be a relatively new addition to KC, but it's quickly become one of our most recognizable landmarks. Designed by renowned architect Moshe Safdie, the concert hall is a favorite among local couples.