Meet #SavvyBride, Christina! This Savvy Bride married her husband Tristin at the stunning Olympic National Park: Hall of Mosses Trail in Forks, WA on October 17, 2020! The Hall of Mosses Trail is a lush, atmospheric forest of moss-covered trees & ferns along 0.8-mile loop trail in Hoh Rain Forest. Seriously…you have to look this up, it's so dreamy!
The couple planned a gorgeous destination wedding with family and friends! When Tristan proposed to Christina, he asked to never stop going on adventures with him and we have always had a goal of visiting every national park. So the couple decided their wasn't a better way to mark one off the list than with their family by their side for their wedding!
Let's take a look at this #SavvyBride's love story, in her own words!
The Proposal
"Tristin and I are high school sweethearts and had been together for 4 years. We planned a trip to Zion National Park a year in advance. We're both rock climbers and had been on a two week long climb with a guide…
On the last day we did a summit that was 800 ft and when we got to the very top we stood at the ledge to take an accomplishment picture when he got down on one knee and asked me to go on adventures with him for the rest of our lives!!!!" – #SavvyBride Christina H. 
You've got the ring. Next stop, Savvy.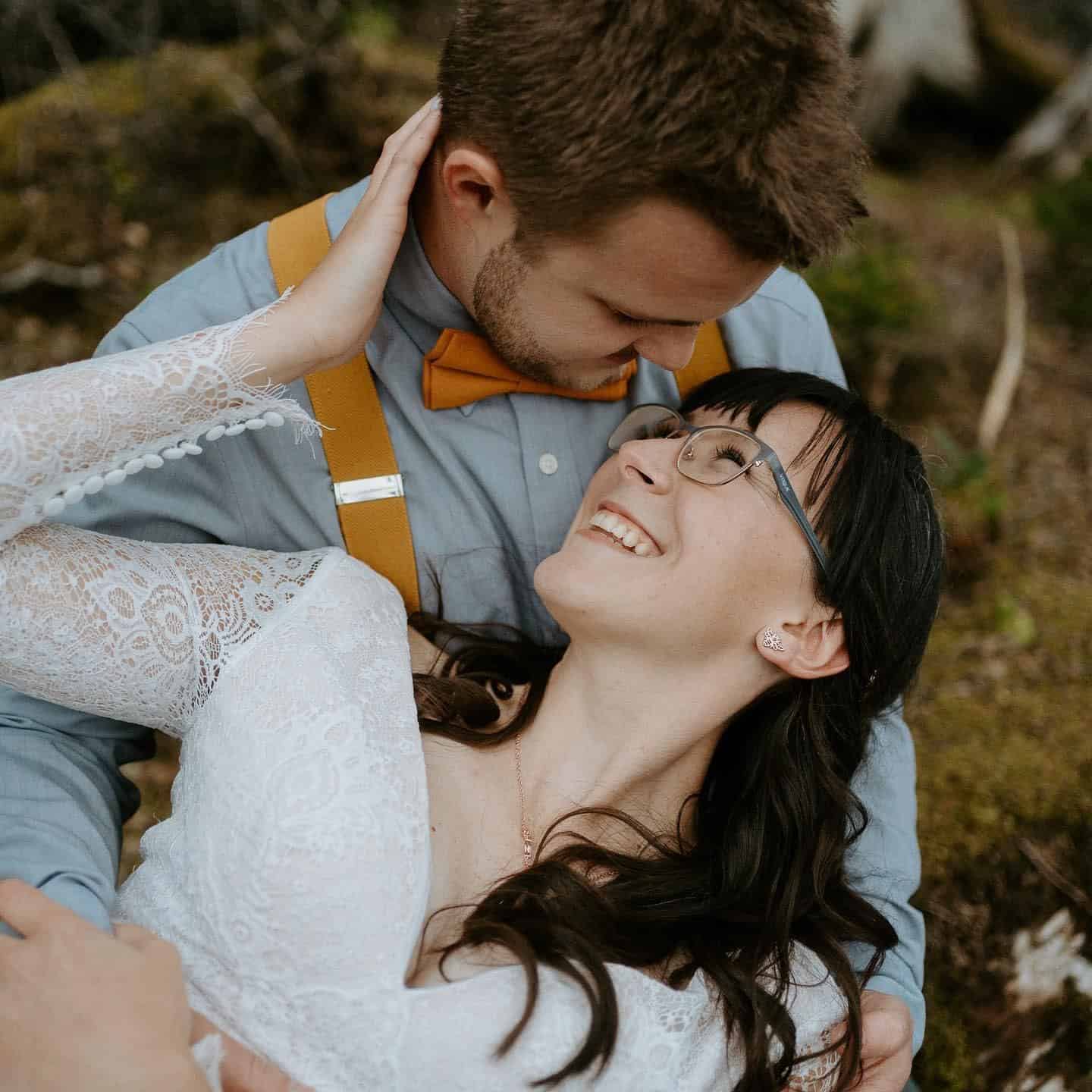 The Dress
Here at Savvy Bridal, we believe that each wedding dress shopping experience should be personalized and uniquely tailored to the needs of each and every bride. Our boutique is rated the top bridal boutique in Kansas City by brides! Many brides-to-be are unsure of what types of dress styles are available before they go dress shopping, which can make it difficult to tell your bridal consultant what style you like when it's time to try on!
Thankfully, we have a great variety of gorgeous dress styles to view BEFORE you step foot in our boutique! Browse our wedding dress styles on our online Gown Gallery here.
At Savvy Bridal we pride ourselves on curating the perfect selection of designers and styles to match the desires and preferences of our brides.
Size 0-24 can be ordered by our Special-Order designers, based on your custom measurements taken right here in-store by our professional bridal consultants. Gowns can be ordered in any color desired depending on the gown and designer!
Here's what #SavvyBride Alexandra had to say about her wedding dress shopping experience, "I was looking for something that had a more vintage look to it. Something more timeless. Long sleeves and lace were a must for me. I had been to several dress shops but didn't like the lace patterns on most everything I tried on, or it was to open. I wanted to be covered and classy but still look beautiful…"
"Savvy had just the dress and I fell in love immediately! I had several other dresses in the room to put on still but after putting on my dress I knew! They were wonderful at helping me pick out exactly what I was looking for!" – #SavvyBride Christina H.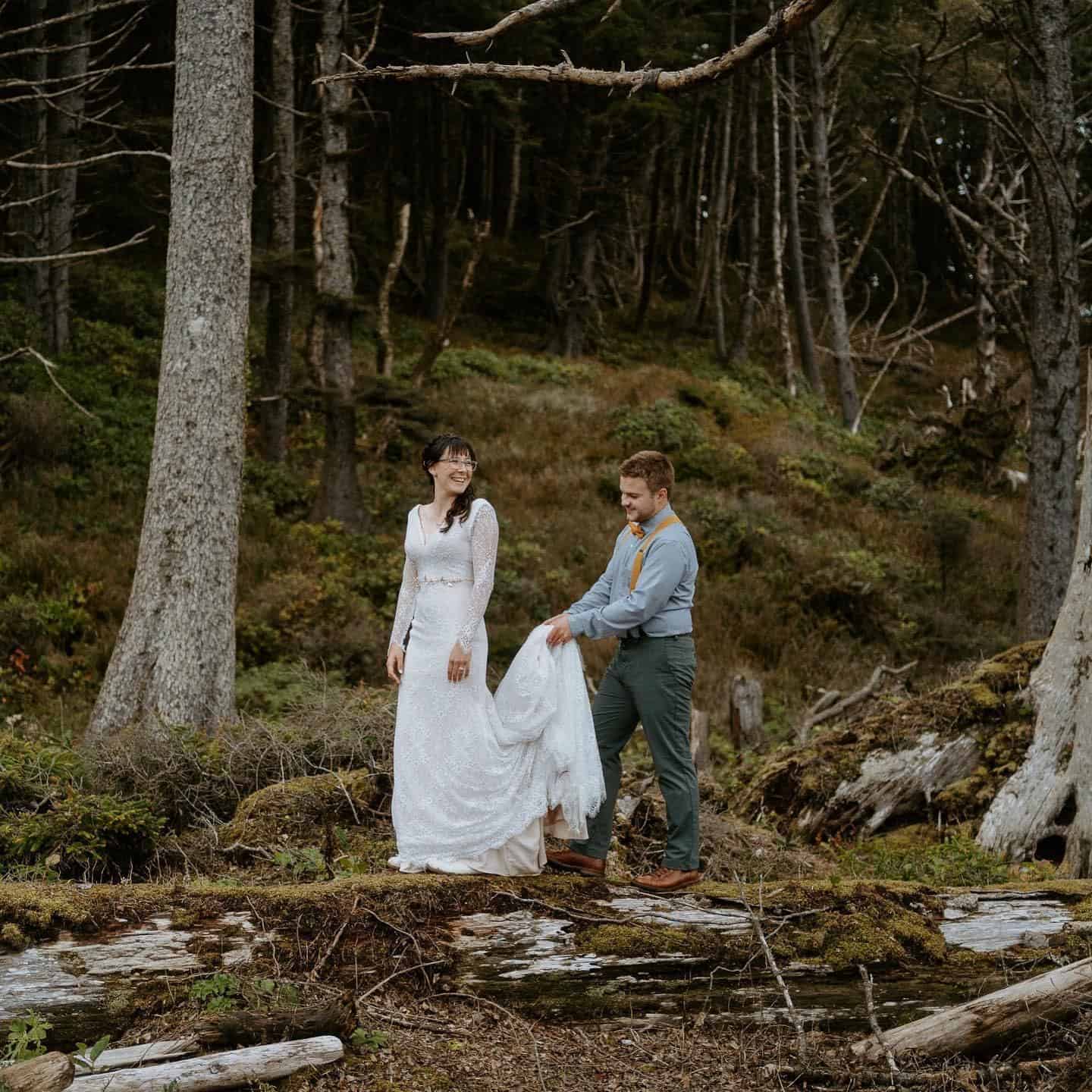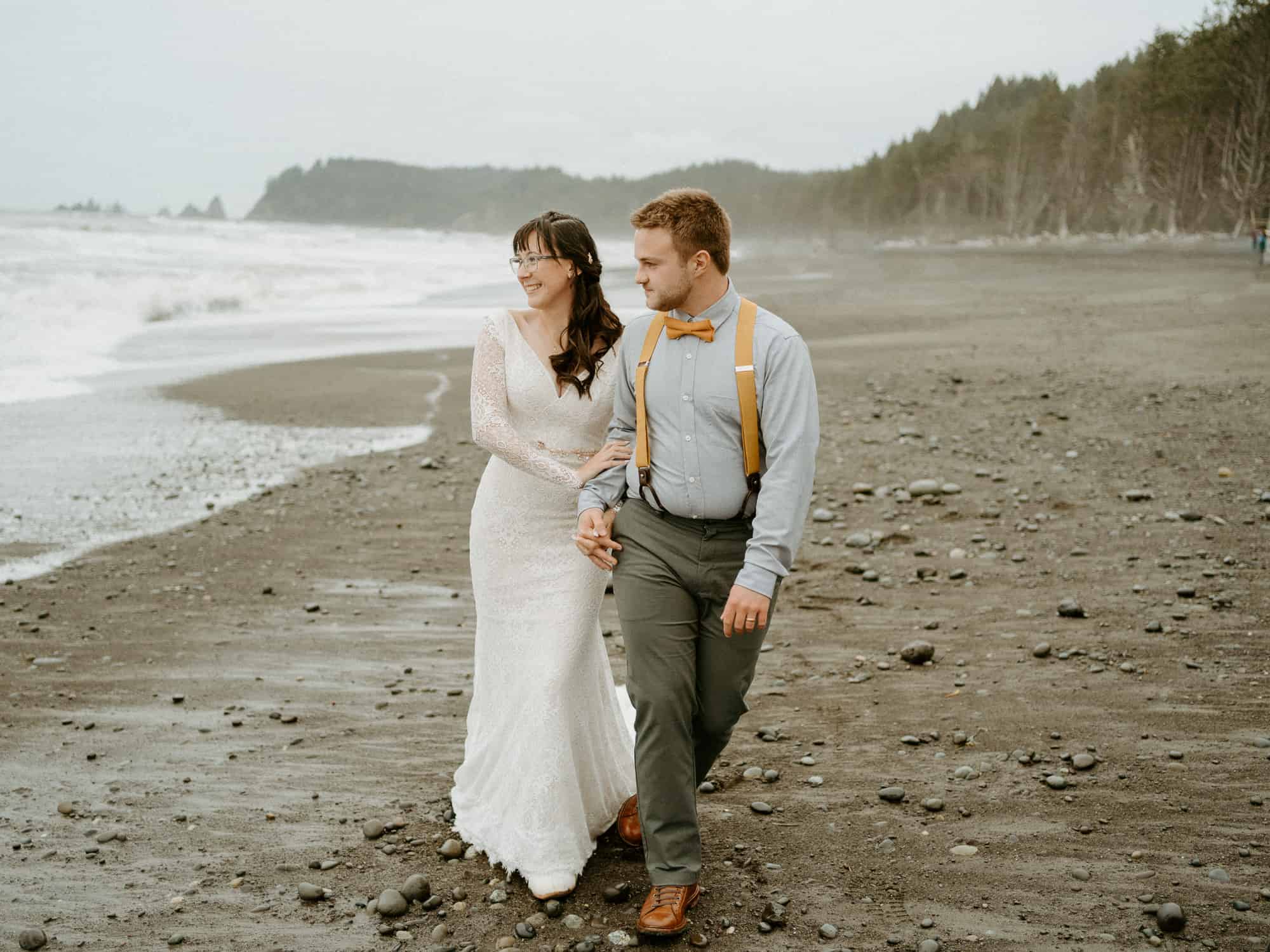 The Special Day
"After he put the ring on my hand and we took a few pictures he made me take it back off and put it in the box in my backpack to get back down the mountain. I had to take it off and put it back on three times because he kept wanting more pictures though!"
"We flew from Arkansas all the way to Seattle Washington and then drove 4hrs to Forks (where the twilight series takes place) just to get married in a rain forest that we had never seen! At our wedding we had 21 people including us and the photographer so it was small and intimate and we were able to just go walk a trail together and say our vows in the middle of nature. Our wedding colors were mustard, maroon, and olive green and it pair perfectly with the foliage and moss in the forest!" – #SavvyBride Christina H.
Christina + Tristin // October 17, 2020 // Forks, WA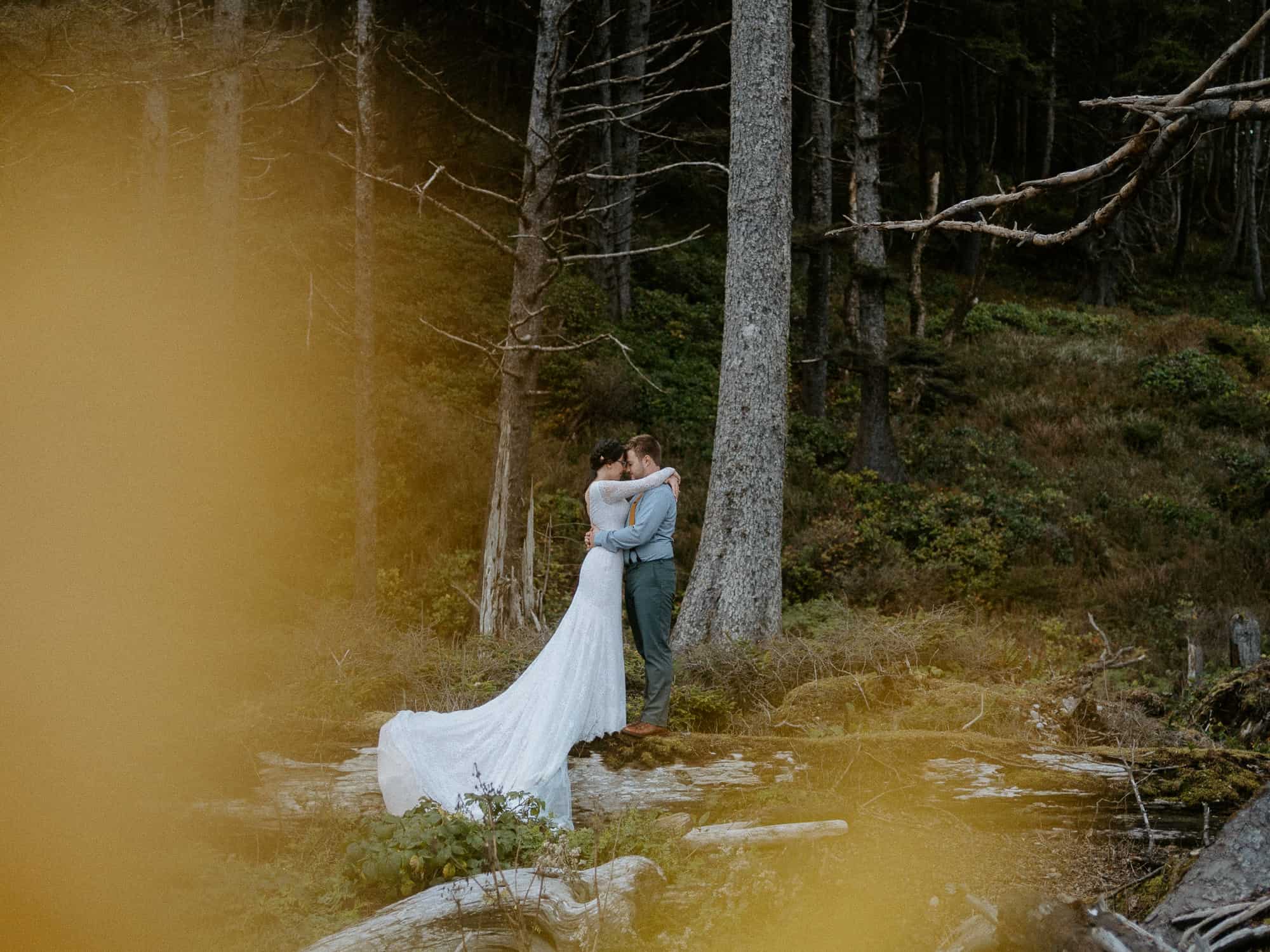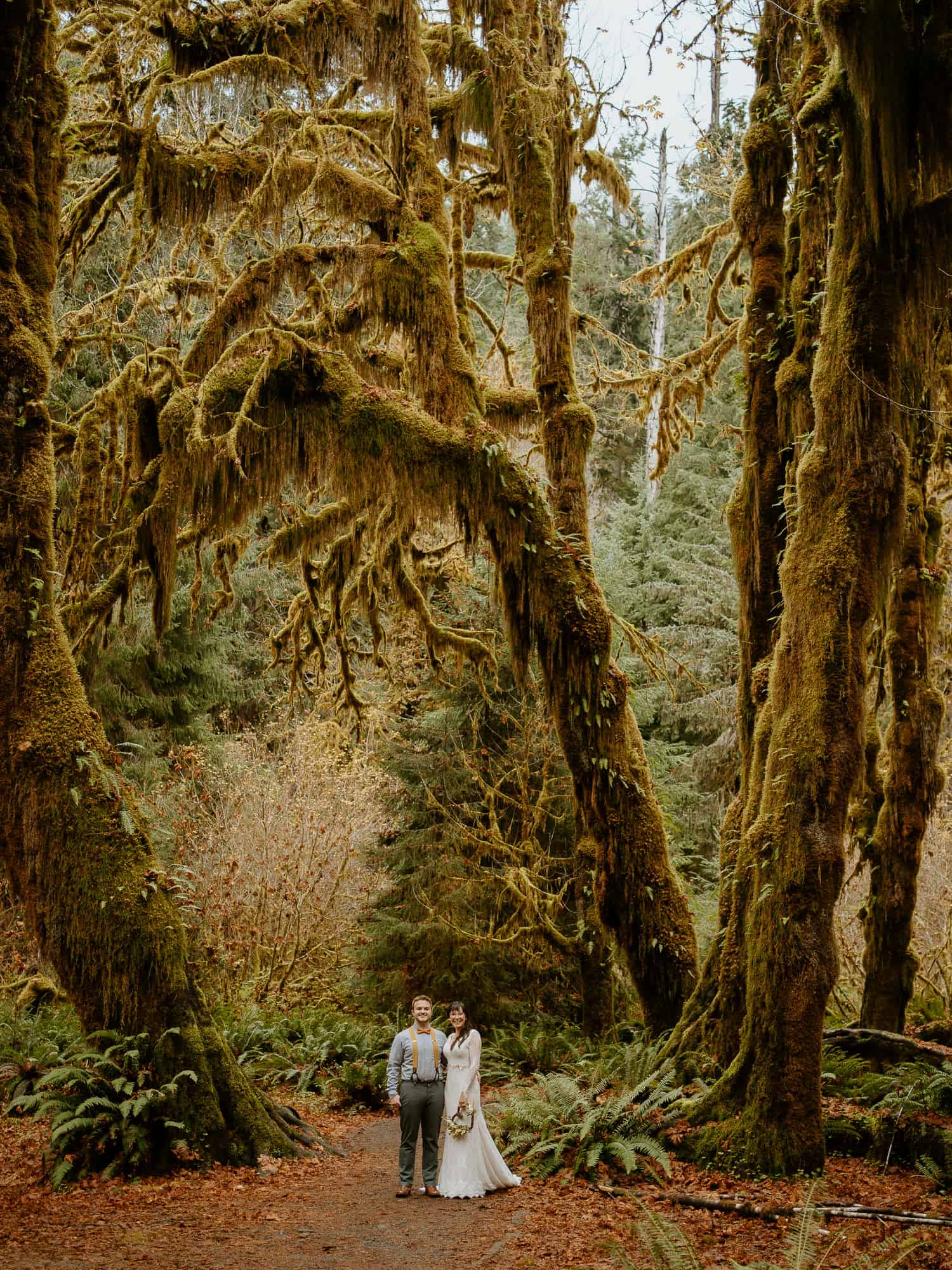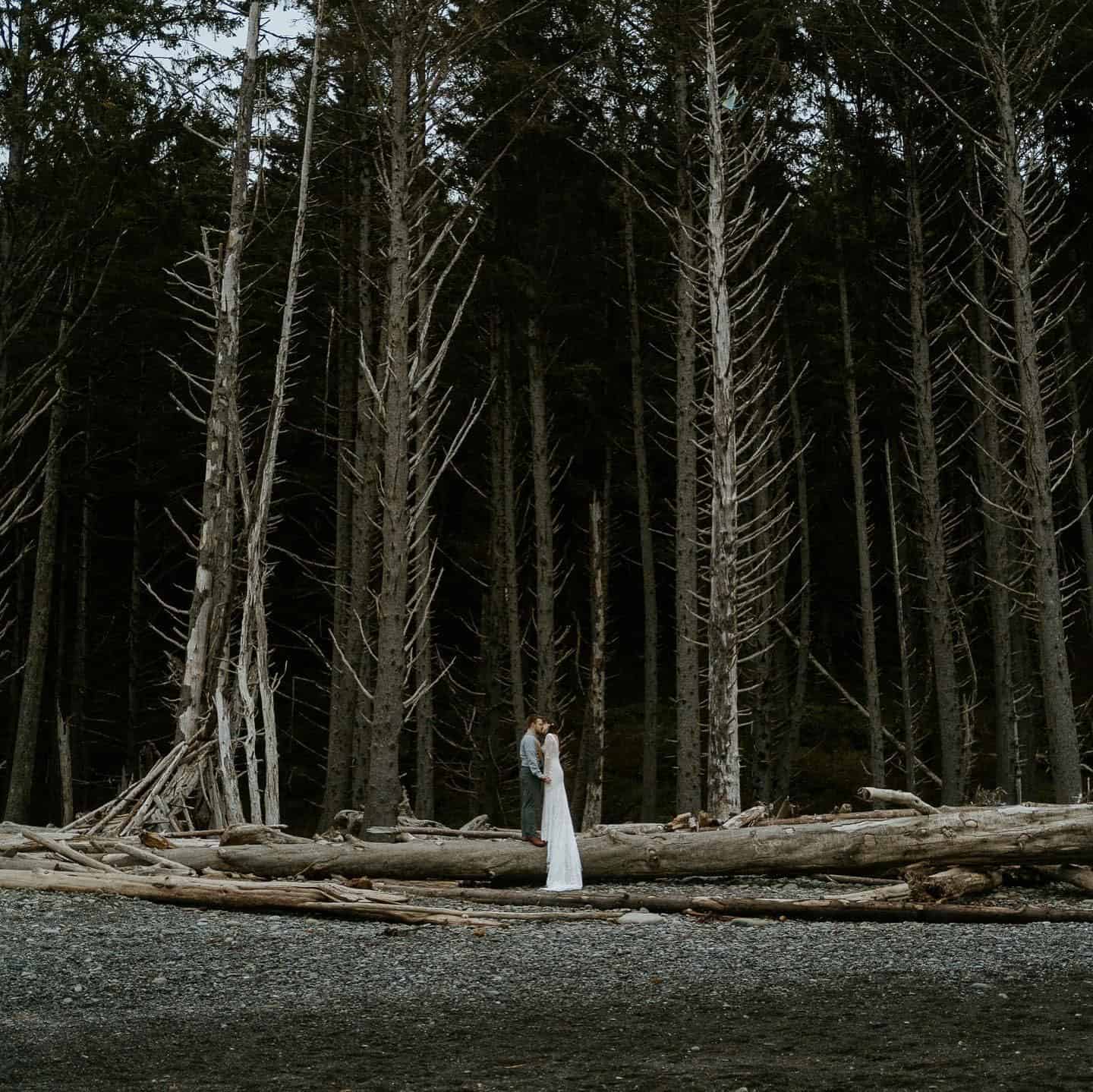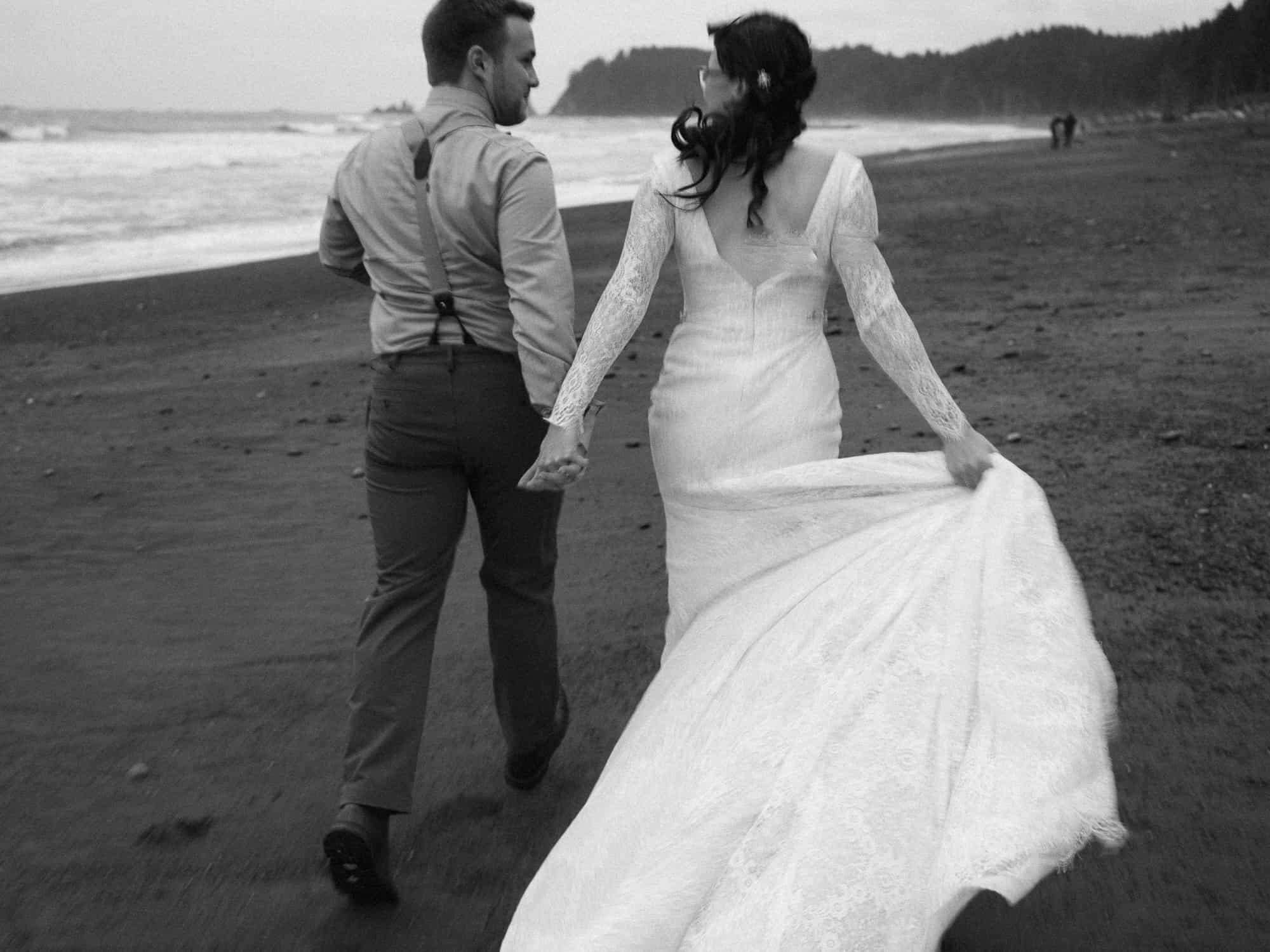 Photography by Sarah Wettleson Photography
The Vendors
Bridal Gown – Savvy Bridal Boutique
Photography – Sarah Wettleson Photography
Destination Venue – Olympic National Park: Hall of Mosses Trail
We are seeking real #SavvyBrides to feature on our Instagram and blog! If you recently purchased your gown at Savvy and have your wedding photos, we'd love to feature you! Send your love story and 8-10 of your favorite wedding photos for a chance to be featured. We can't wait to hear from you!
Share your Love Story here.
Start your wedding dress shopping experience with Savvy Bridal today by scheduling an appointment online.
Learn more about our Curated Dress Collection here.