Hey there! We've got another #SavvyBride story for you! Savvy Bride Grace and her fiancé, Seth, tied the knot at Union Horse Distilling Co. in Lenexa, KS on January 18, 2020!
This unique wedding venue is the perfect event venue for anyone who loves a craft beverage and wants that industrial feel! The venue has 3 different rooms to host events in and can accommodate guest counts from 50 to 350. The in-house distillery makes for a hip atmosphere with a variety of spirits to choose from for reception needs.
Here's this #SavvyBride's love story, in her own words!
The Proposal
"Easily one of THE BEST days of my life!! We took a long weekend trip to one of our favorite places in Colorado, Colorado Springs! It was a sunny, beautiful day and we decided to do some hiking at Garden of the God's! We found a pretty spot with Pike's Peak in the background and Seth said he would take a timed picture of us. Low and behold, he was actually recording us and got the whole proposal on video!" – #SavvyBride Grace
You've got the ring. Next stop, Savvy.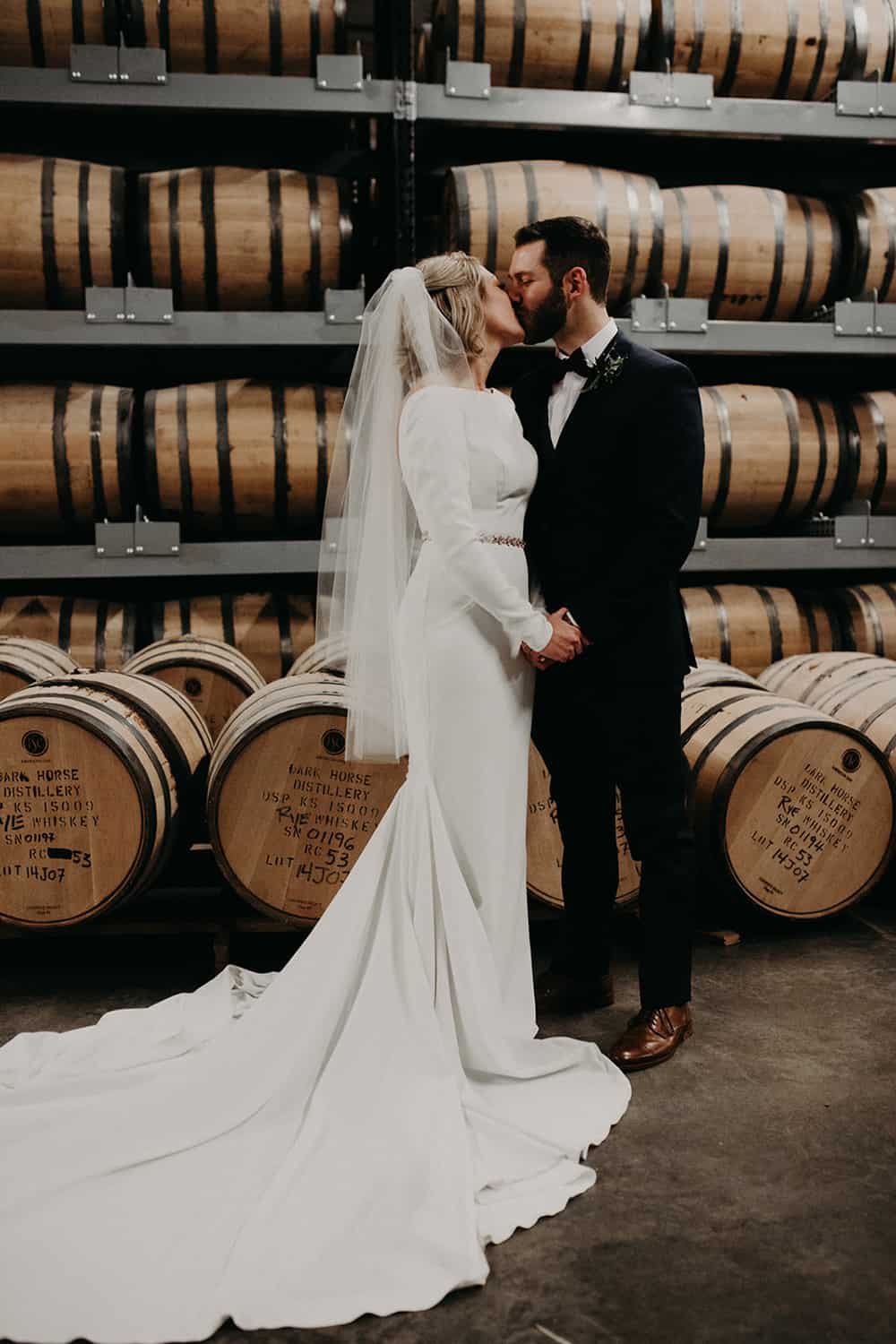 The Dress
Our boutique is rated the top bridal boutique in Kansas City by brides! Did you know that we recently opened our newest location in Lawrence, Kansas?!
At Savvy Bridal you will discover patient and knowledgeable consultants with a curated and affordable selection of designer gowns. We are by appointment only so that our focus is exclusively on you. Our gowns are priced between $1000 – $2,500. Schedule an appointment at Savvy Bridal in Lawrence today!
Many brides-to-be are unsure of what types of dress styles are available before they go dress shopping, which can make it difficult to tell your bridal consultant what style you like when it's time to try on!
Thankfully, we have a great variety of gorgeous dress styles to view BEFORE you step foot in our boutique! Browse our wedding dress styles on our online Gown Gallery here.
At Savvy Bridal we pride ourselves on curating the perfect selection of designers and styles to match the desires and preferences of our brides.
Size 0-24 can be ordered by our Special-Order designers, based on your custom measurements taken right here in-store by our professional bridal consultants. Gowns can be ordered in any color desired depending on the gown and designer!
Here's what #SavvyBride Grace had to say about her wedding dress shopping experience at Savvy Bridal,
"I knew I wanted something elegant! I wanted long sleeves since we were planning a winter wedding but something that also had an open back! The first dress Lauren Dean pulled for me was "the one"! I didn't want to try on any others!" – #SavvyBride Grace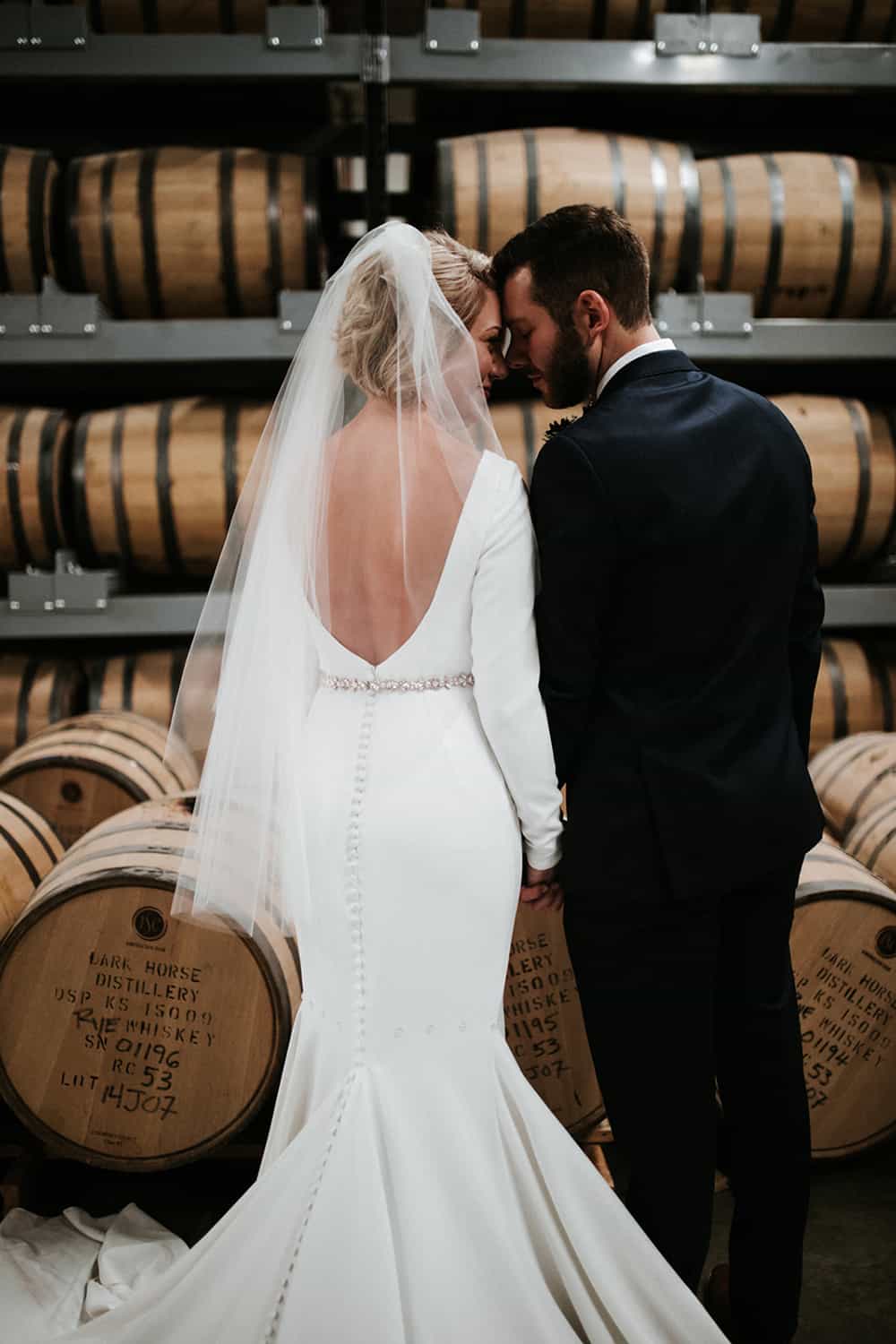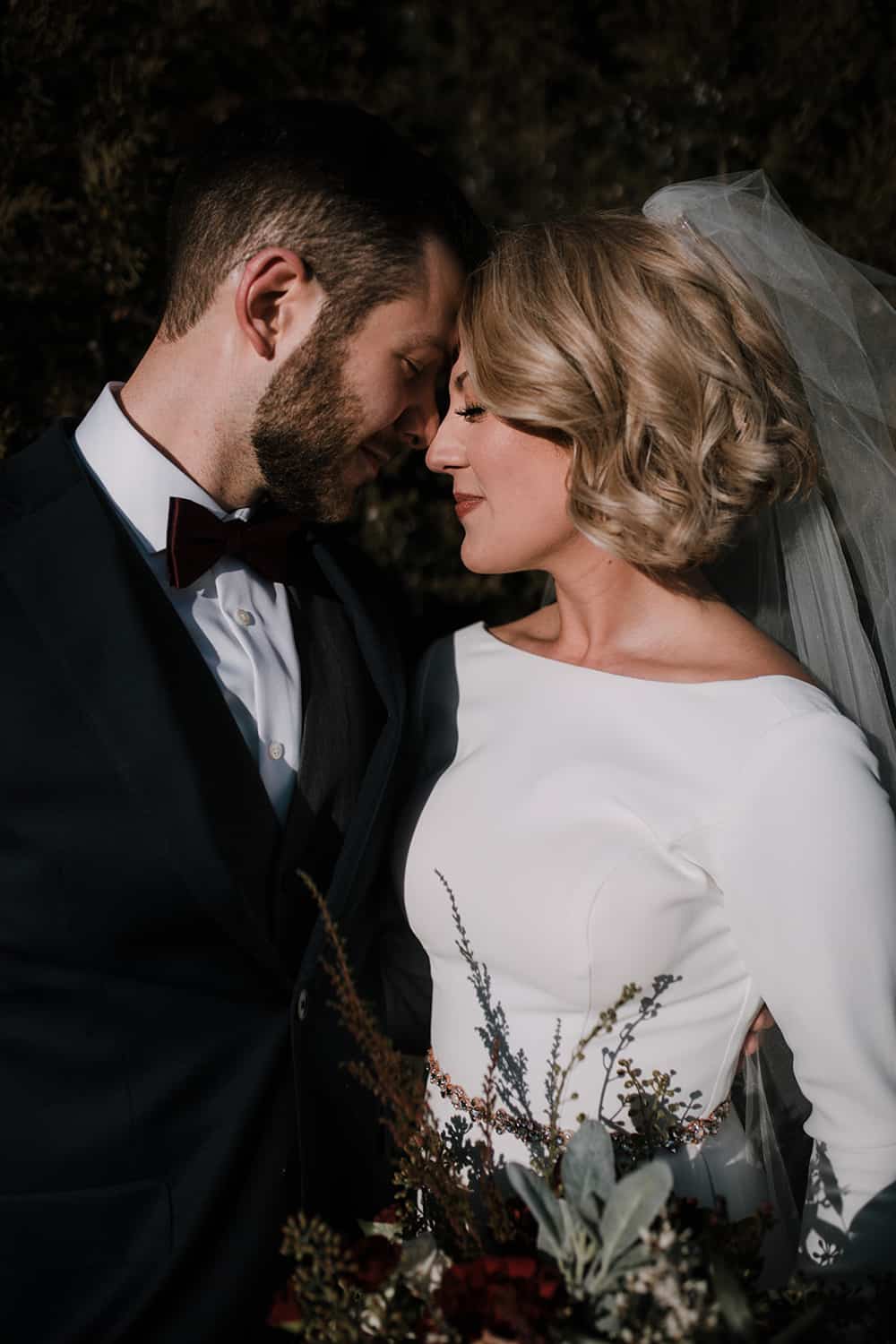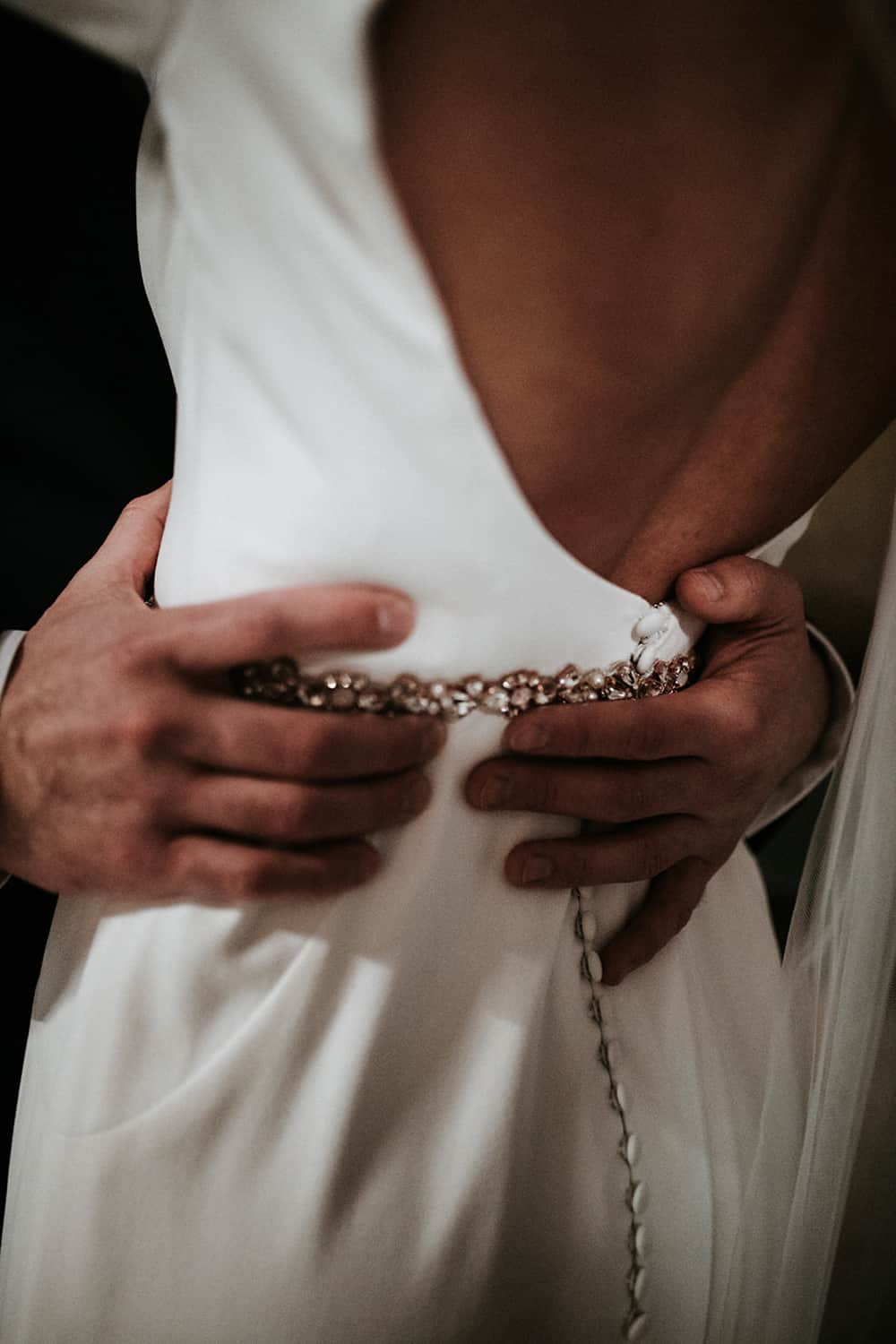 The Special Day
"We wanted something warm, romantic, and cozy feeling since it was the middle of winter! We went with deep reds, light pinks, white, and deep green colors. Both Seth and I grew up going to Minnesota. We love the north and nature and wanted to involve birch trees in our wedding somehow."
"We ended up making our own altar out of birch and it turned out so beautiful! It was our last big gathering before Covid-19 and it was truly the best night of our lives! We couldn't have picked the date more perfectly!"
"Honestly, just seeing the love of my life down on one knee, asking me to spend forever with him!" – #SavvyBride Grace
Grace + Seth // January 18, 2020 // Lenexa, KS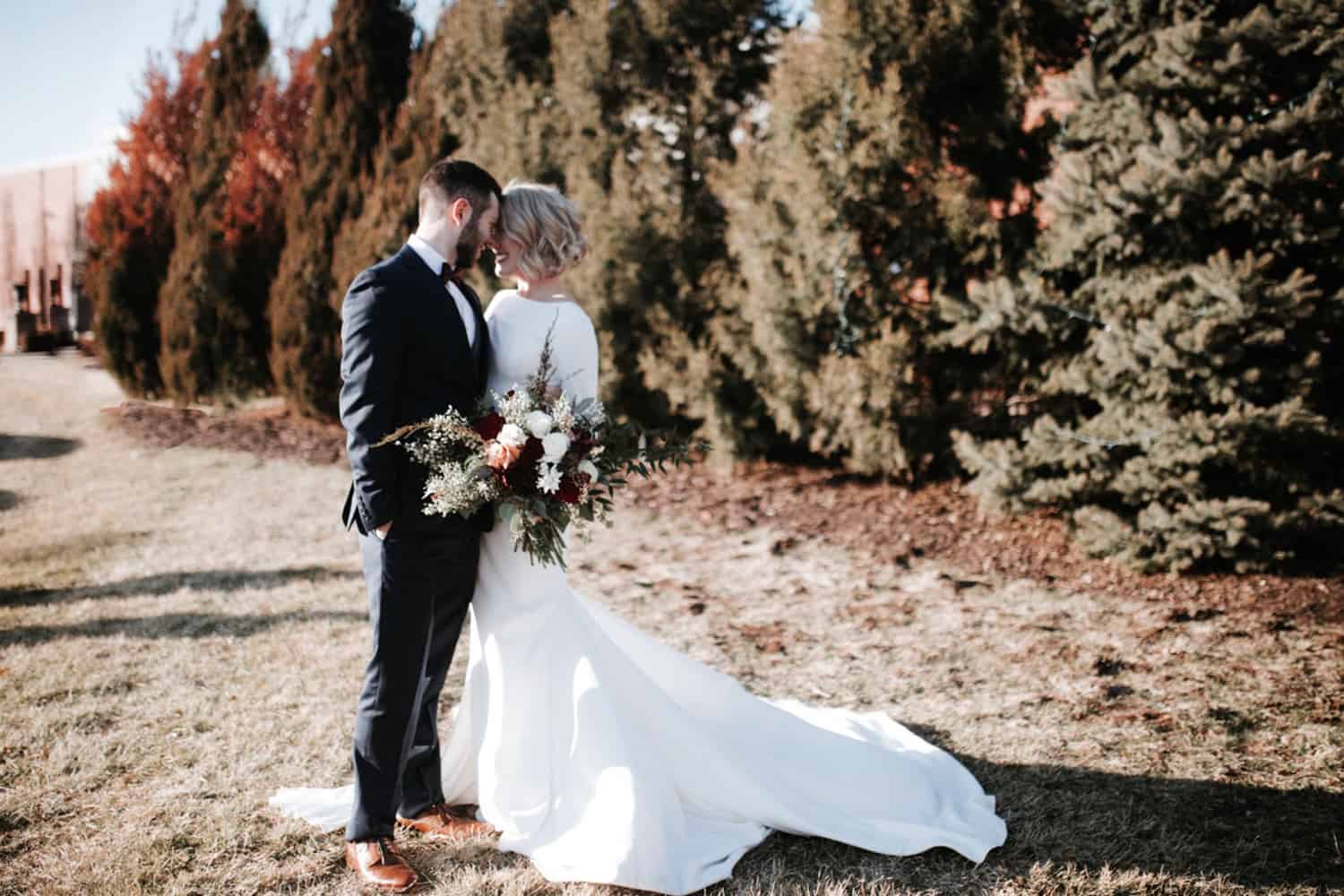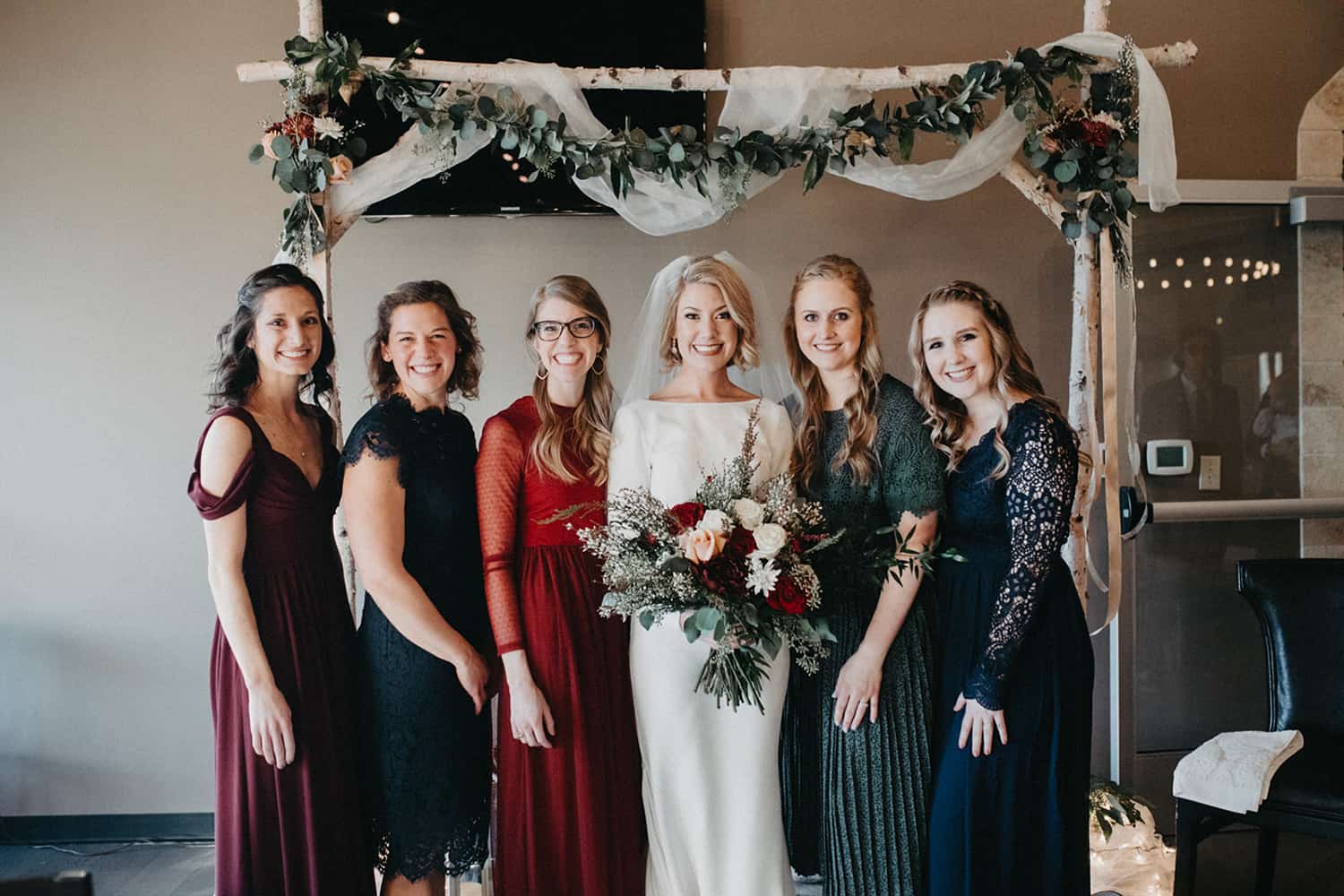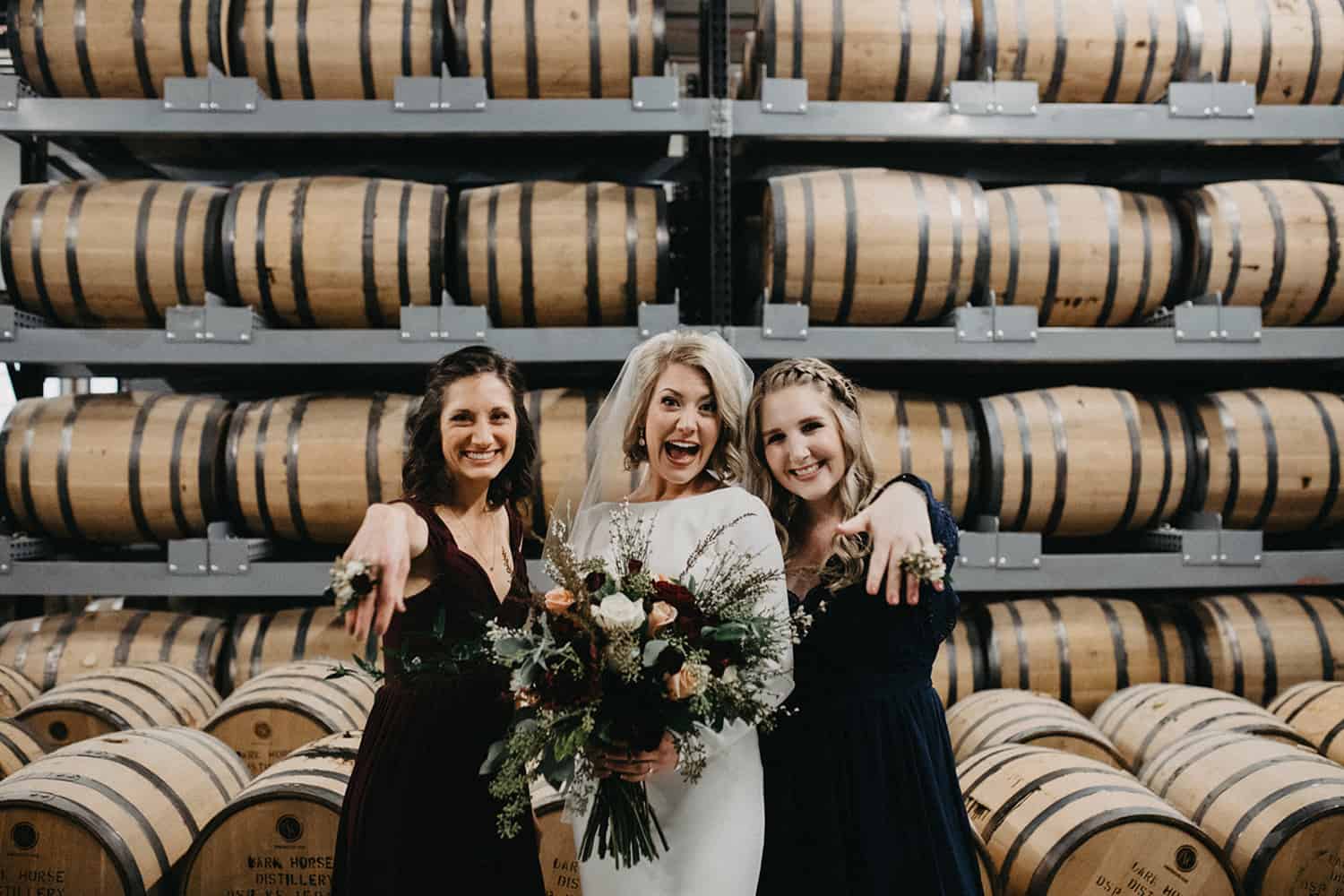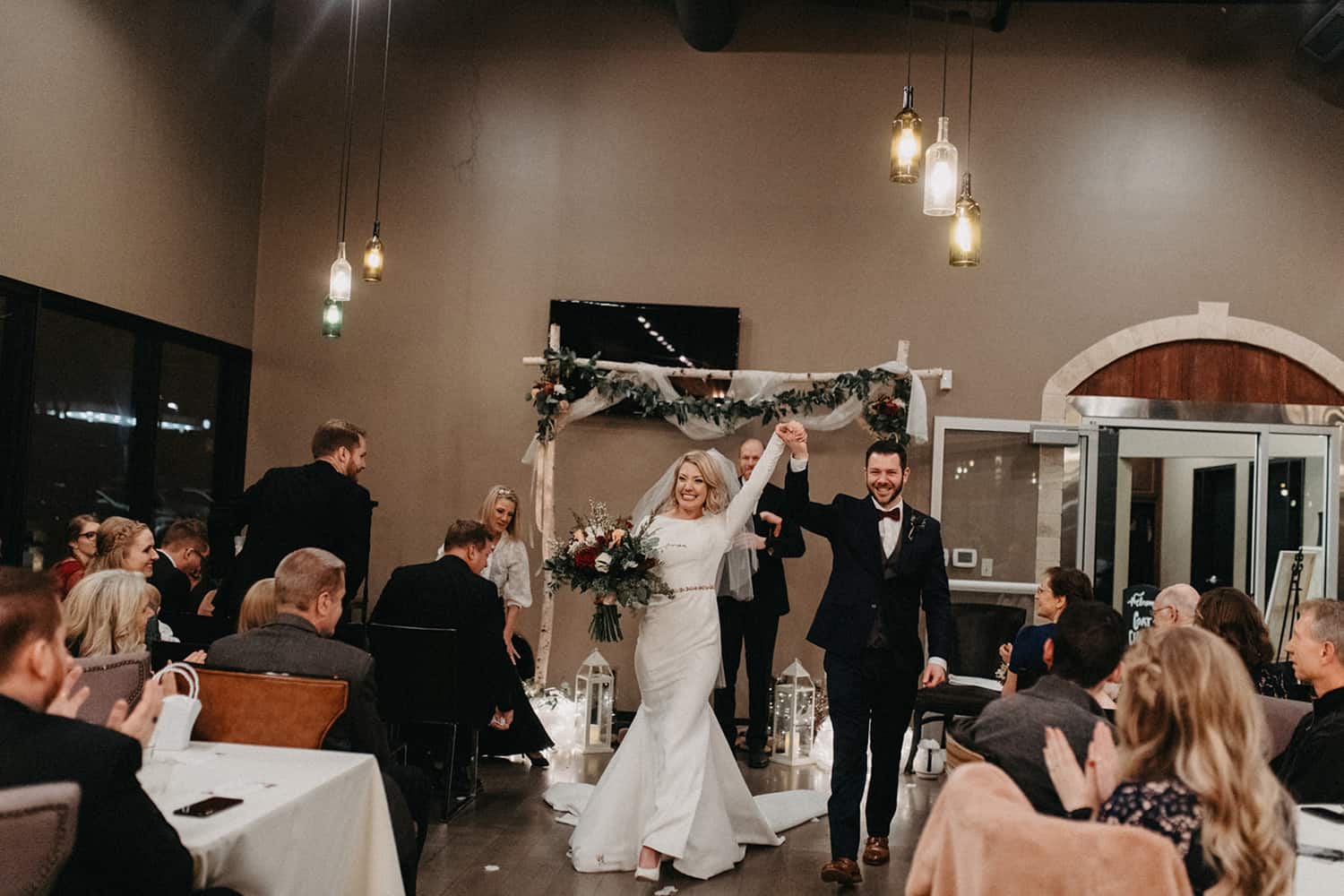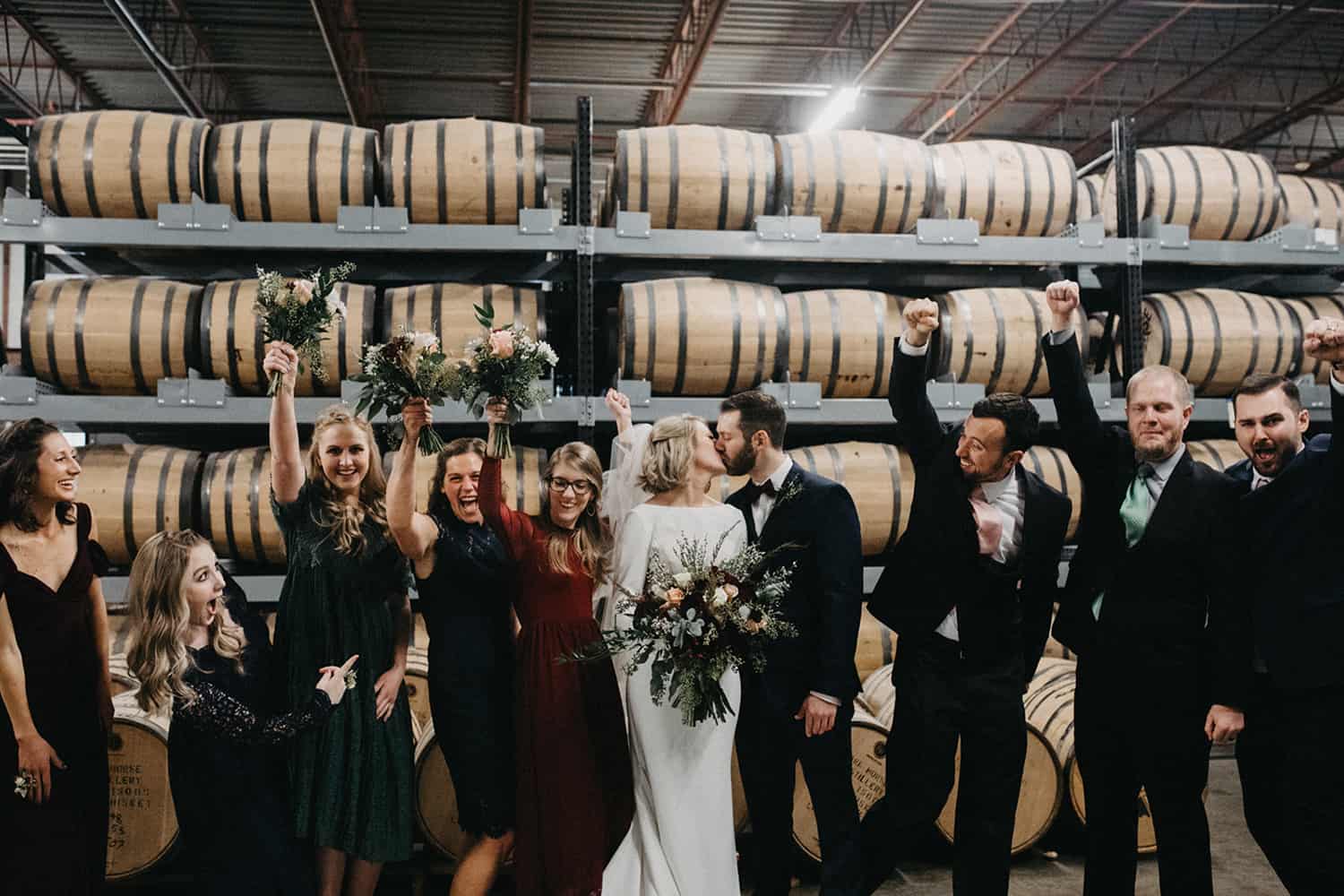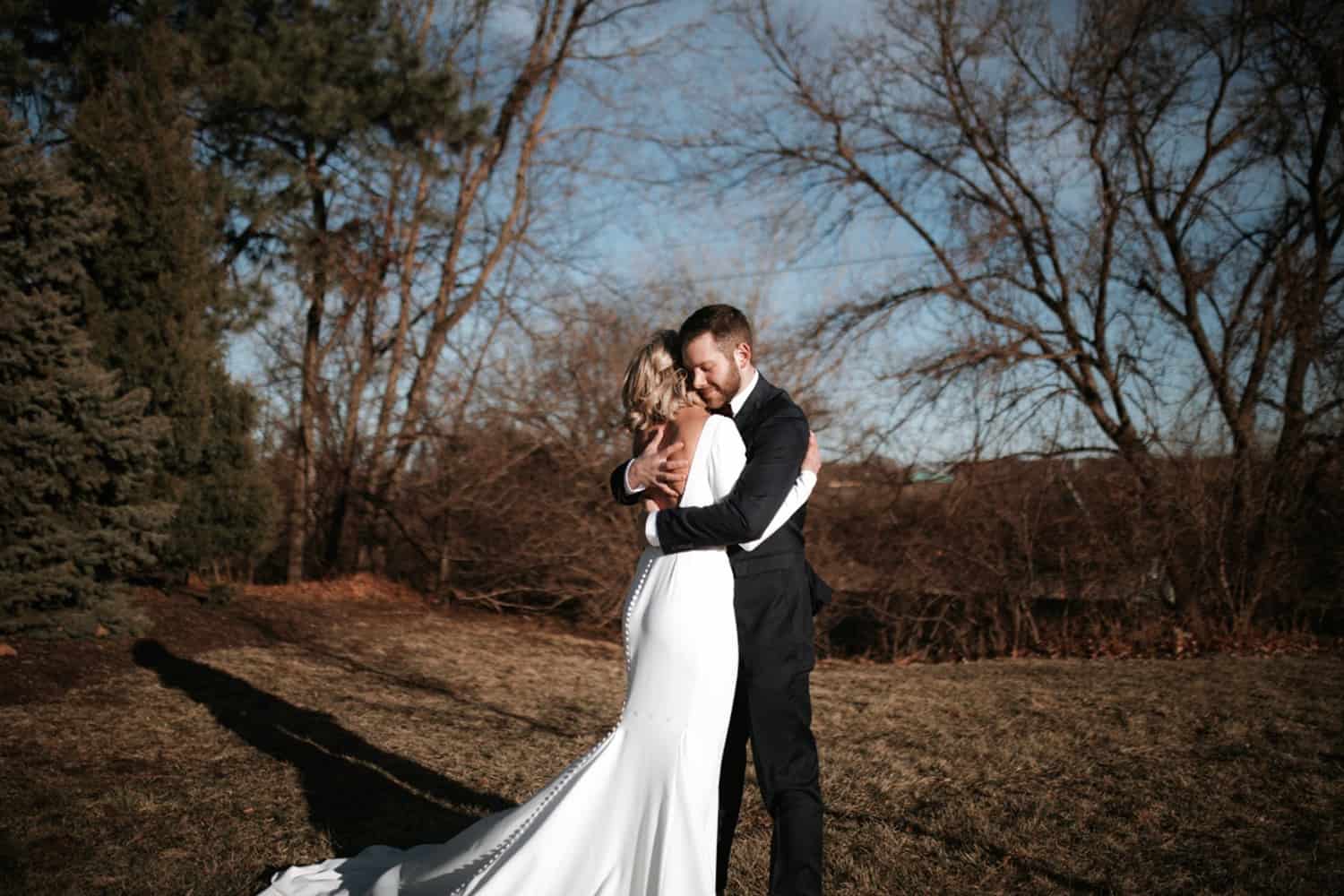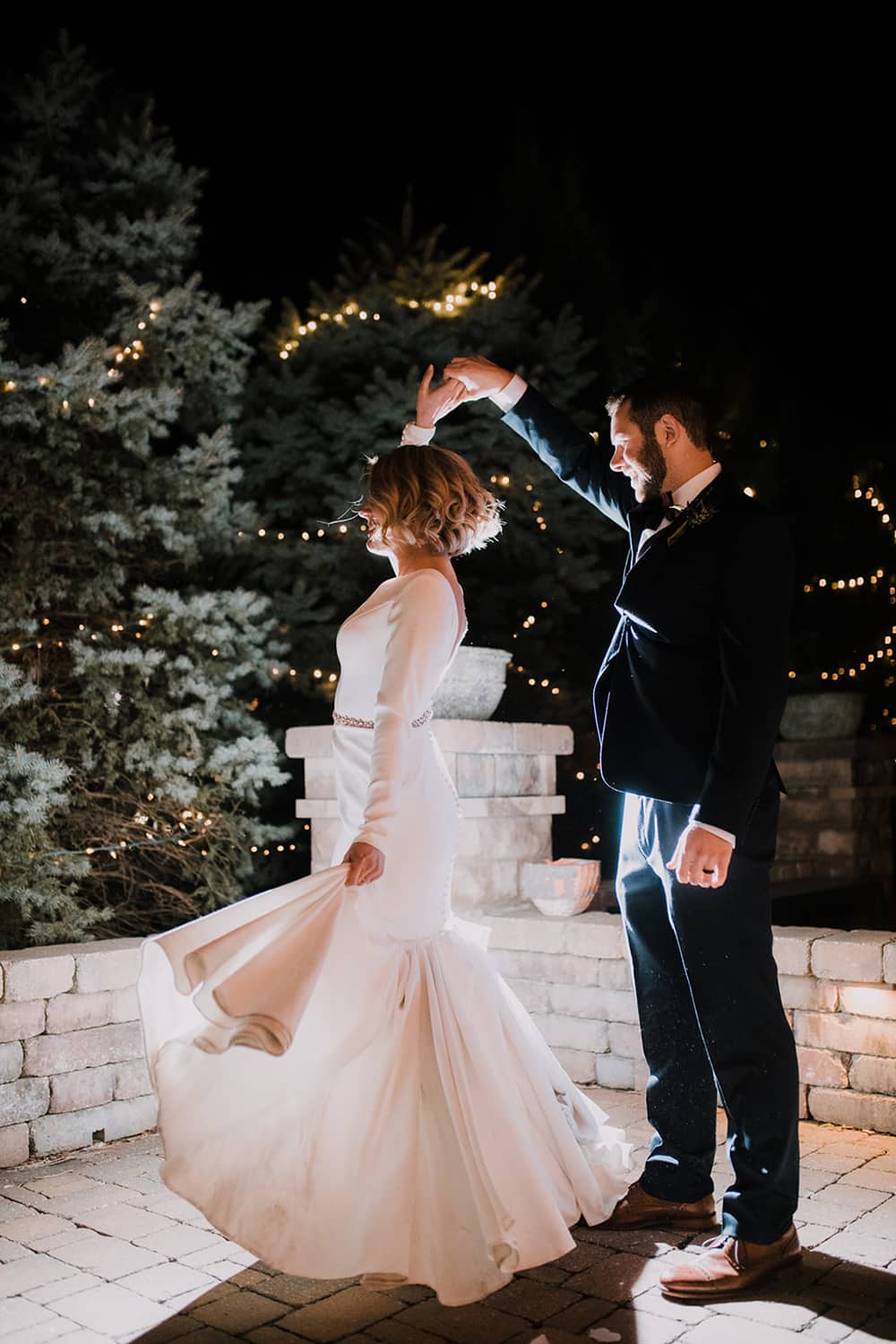 Photography by Taylar Loren Photography
The Vendors
Photography – Taylar Loren Photography
Venue – Union Horse Distilling Co.
Sweets – Taysty Cake Co.
Catering – Premier Catering
Entertainment – DJ Connection Entertainment
We are seeking real #SavvyBrides to feature on our Instagram and blog! If you recently purchased your gown at Savvy and have your wedding photos, we'd love to feature you! Send your love story and 8-10 of your favorite wedding photos for a chance to be featured. We can't wait to hear from you!
Share your Love Story here.
Start your wedding dress shopping experience with Savvy Bridal today by scheduling an appointment online.
Check out the newest Bridal Style Trends for 2021 here.