Justine and Nick's love story is truly a magical one for the books…or in this case, the Savvy blog. 
"I cried, screamed, the whole nine yards. Honestly I was in no rush to get engaged (very rare I know) and I let Nick take his time without any pestering about when it was going to happen…" 
Here's this #SavvyBride's story, in her own words!
You've got the ring. Next stop, Savvy.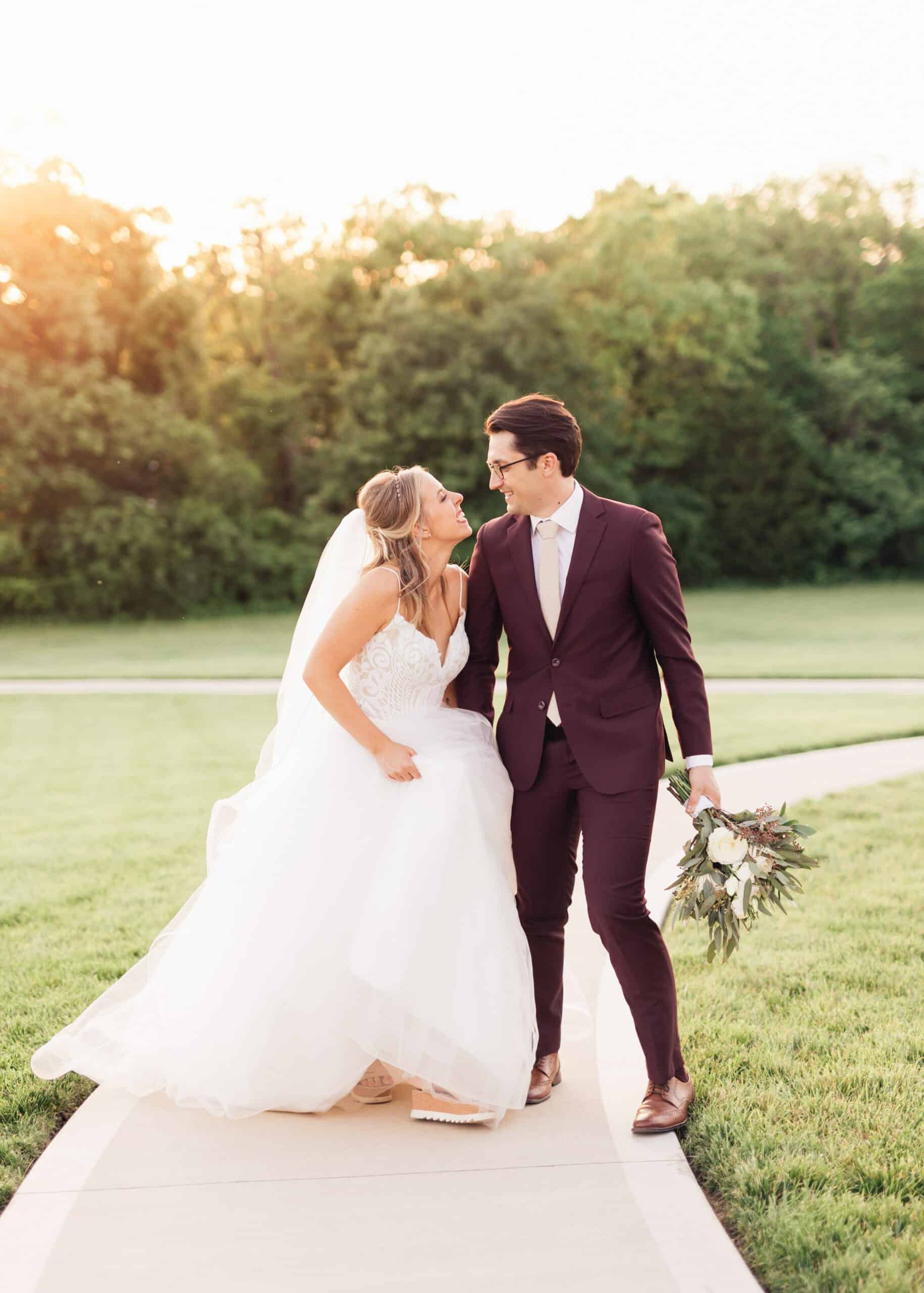 The Proposal
"When I was in Israel in January of 2018, Nick asked my parents if they were free for a phone call one night. He asked them if he had their permission to marry me. My dad knew about 10 seconds into the call what was happening and recorded it. There is screaming, tears, the whole nine yards. When I got back from Israel Nick told me that he had asked them and how happy he was to have their blessing…"
"2018 passed and October arrived. Nick sent me an email on a Friday afternoon telling me that he had won a helicopter ride from his work and he asked me if I wanted to go? I told him yes…"The next morning he said to me casually, "So we are going to go on the helicopter ride tonight! I am so excited!" I was so confused…"
"Tonight?! Wait, I don't want to go at night! I want to go during the day! Isn't it supposed to rain tonight? I think there will be low visibility and isn't that unsafe? Can we please reschedule and go during the day?" Nick was very flustered and told me he really wanted to go tonight and that we could go during the day another time, but I was not budging. "Nick, on top of all of it, we were SUPPOSED to go see A Star Is Born tonight! Don't you remember?!" I couldn't believe he was changing the plan. I reluctantly said I would go when he called the company and had them move the ride to 5:00 so it would still be light out and we could still make the movie…"
"Then we went on with our day. We went to a bakery we love and I wrote in my journal and read and little did I know that Nick had his notebook out across the table writing what he was going to say when he proposed. Then he got an email from the helicopter company saying that all rides were cancelled due to rain and he was so upset. I was so confused, wondering why we couldn't go another day. He stepped out to "call his mom" but he was really just texting our roommates and best friends who were in on the plan to say "call it off". We went home and watched The Office for a little while and then Nick went downstairs to "get a snack." He came back up and abruptly said, "Be ready in 30 minutes, do not ask questions." I followed orders and said, "Oh I am already ready!" I clearly didn't know I was going to get proposed to or I would have put in a little more effort…"
"Nick blindfolded me when we got to the car (it always shocks people, but this didn't seem strange because Nick is a very playful guy and it seemed normal). Then he needed to stop and "get gas" but he was really just killing time since we left the house so early. Then he started driving and I was very annoying, telling him I knew exactly where we were on the roads and describing it. Before long I started to get carsick and needed to stick my head out the window where it was freezing and drizzling…"
"We finally arrived at Riss Lake. Our spot. The place we went for a date early on in our relationship and every Valentine's Day since. It's our special place. When we pulled in he took off my blindfold and said something strange about wanting to come here to "relax." I thought to myself, "Relax?! It's 40 degrees outside." Then Nick asked me to get out of the car. I immediately told him that I needed to pee and was hoping we were going to an establishment…"
"We sat on the dock shivering and Nick tried to be sweet, but I kept complaining about being cold. He asked if we could stand up and take a picture. After he took it I said, "Oh let's not use that for ANYTHING." Then Nick took my hand and said, "The real reason I brought you here…" and I honestly have no idea what he said after. I started shaking and crying. When he dropped to one knee and said, "Will you marry me?" I was in such shock that I put my hands over my face and screamed "NO!!!!!!" "No?" he said. "No yes yes yes of course yes!!!!" I told him…"
"I then proceeded to sit down on his bent knee, sort of like an awkward Santa's lap moment that I immediately regretted. In that moment, our friends Charlotte, Whitney, and Matt came running down taking pictures (they had been hiding in the trees). It began to start pouring down rain. We all cried and screamed and hugged. It was the most beautiful moment ever. Nick's car got stuck in a mud bank as we tried to leave so he got covered in mud as he pushed us out (first challenge as an engaged couple: check!) and then Nick surprised me with an engagement party with all of our friends where we danced until 3:00 AM.
"It was the greatest day ever."
The Dress
Justine's bridal aesthetic was the definition of classic, yet unique. What the team likes to call "a white dress with a little something."
"After being engaged for nearly three years and having to postpone our wedding a year due to COVID, my bridal style was truly just "simple, relaxed, and authentic…I really let go of a lot of the focus and attention on colors, flowers, and details, and placed my attention on feeling grateful that the day would finally happen."
She ended up going a different direction in her style once she started trying on gowns, and felt the magic we want every bride to feel at Savvy.
"My experience shopping for my dress at Savvy was so wonderful. I felt like a princess the moment I walked in the door. I must have channeled that energy into my dress because I chose a total princess gown…"It was so different from what I had thought I would gravitate towards, but I fell in love with it instantly. My mom, mother-in-law, and two best friends all knew when the curtains opened that it was the one. We all cried and it was the moment I had dreamt of my whole life finally coming true."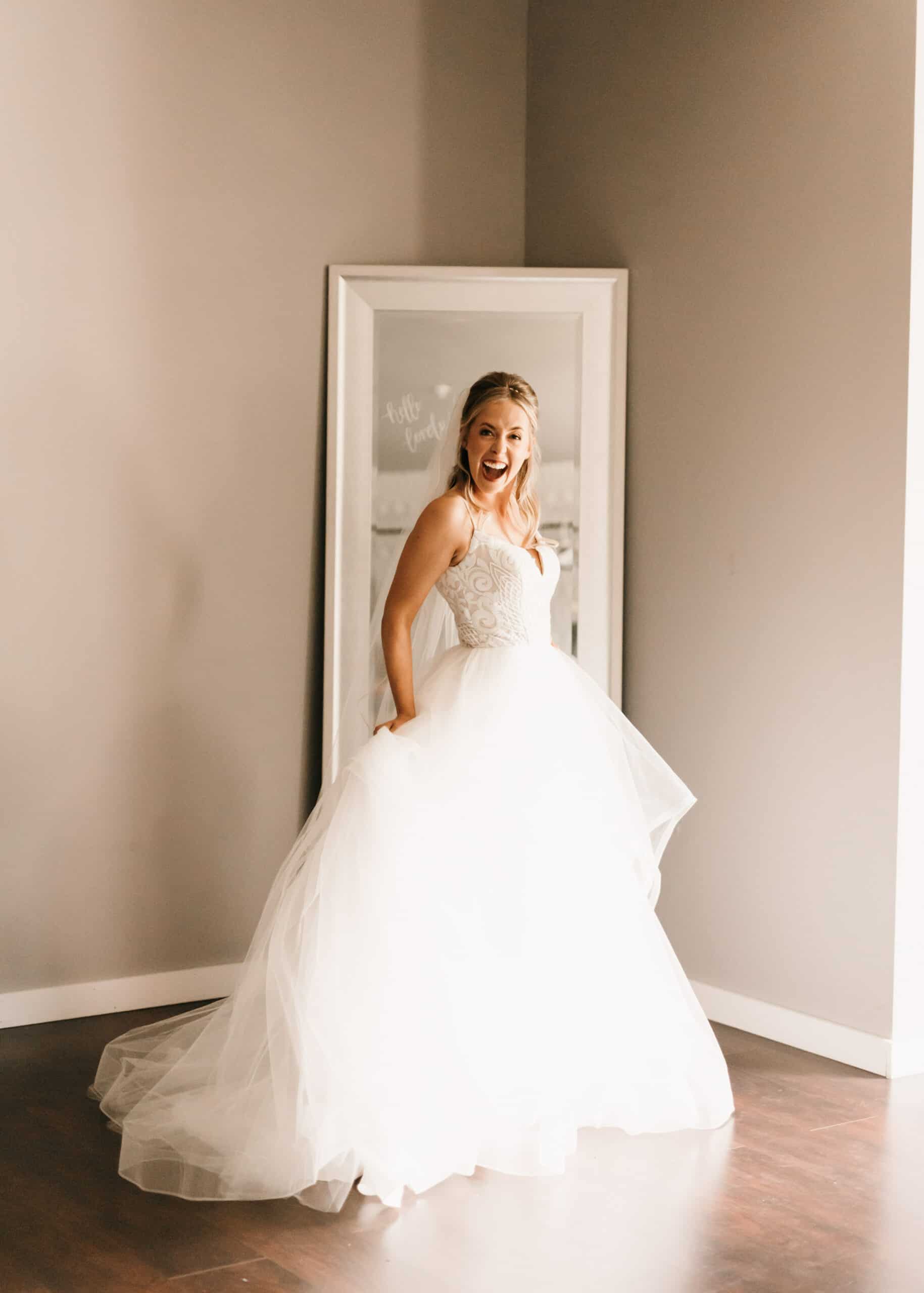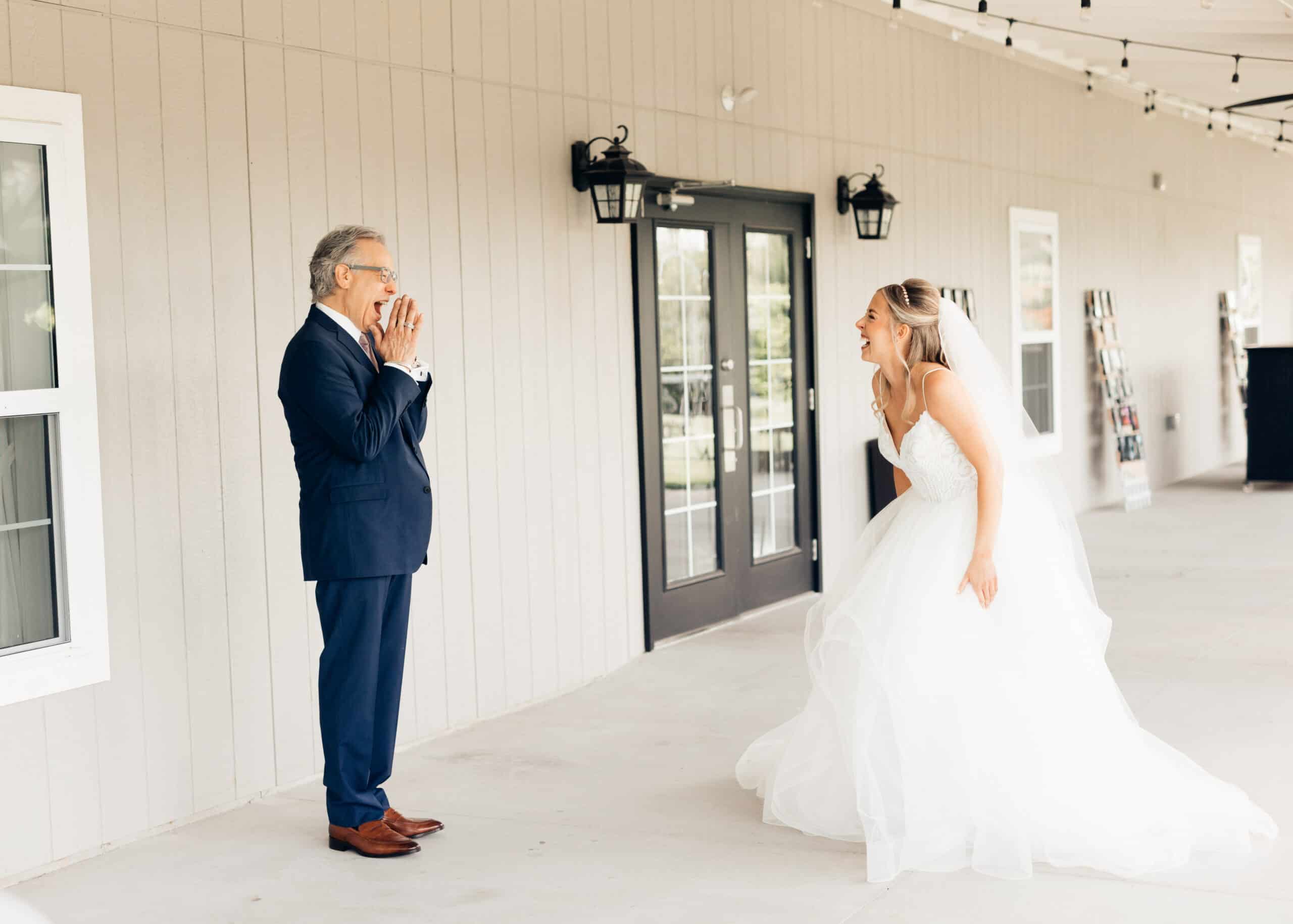 At Savvy Bridal, our consultants are knowledgeable in not only our inventory, but in the bridal industry as a whole. They will pick through a curated and affordable selection of designer gowns and select options that align with your wants! We are by appointment only so that our focus is exclusively on you. Our gowns are priced between $1,000 – $4,500. Schedule an appointment at Savvy Bridal in Kansas City or St. Louis today!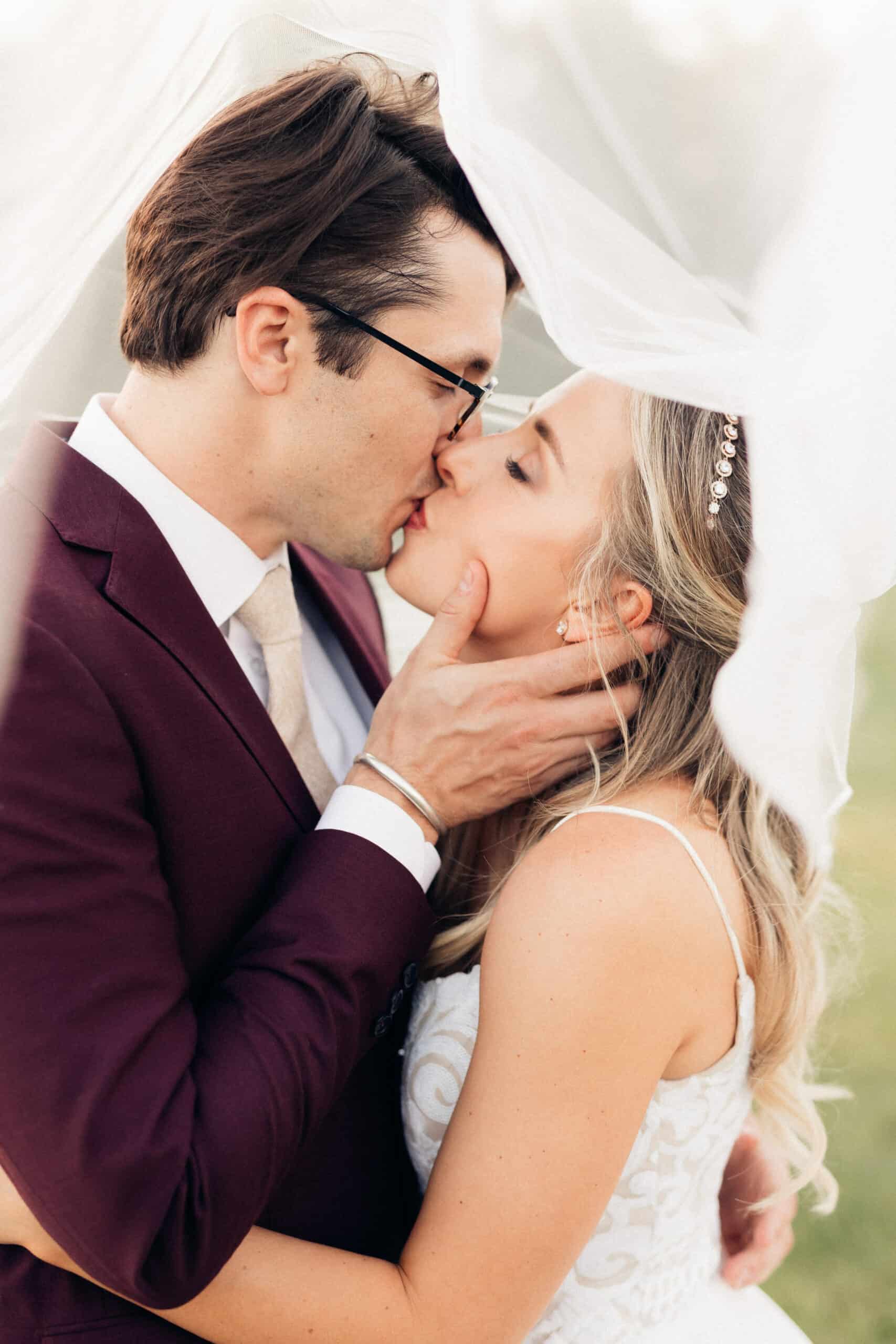 Size 0-24 can be ordered by our special-order designers, based on your custom measurements taken right here in-store by our professional bridal consultants. Those gowns can be ordered in any color desired depending on the gown and designer. We also curate a variety of off-the-rack options in sizes 0-22 at both Savvy Bridal locations that can go home with you that day as is!
If you're having trouble with inspiration, be sure to check out our Instagram Page for all things dress styles, #SavvyBrides, and Savvy Weddings!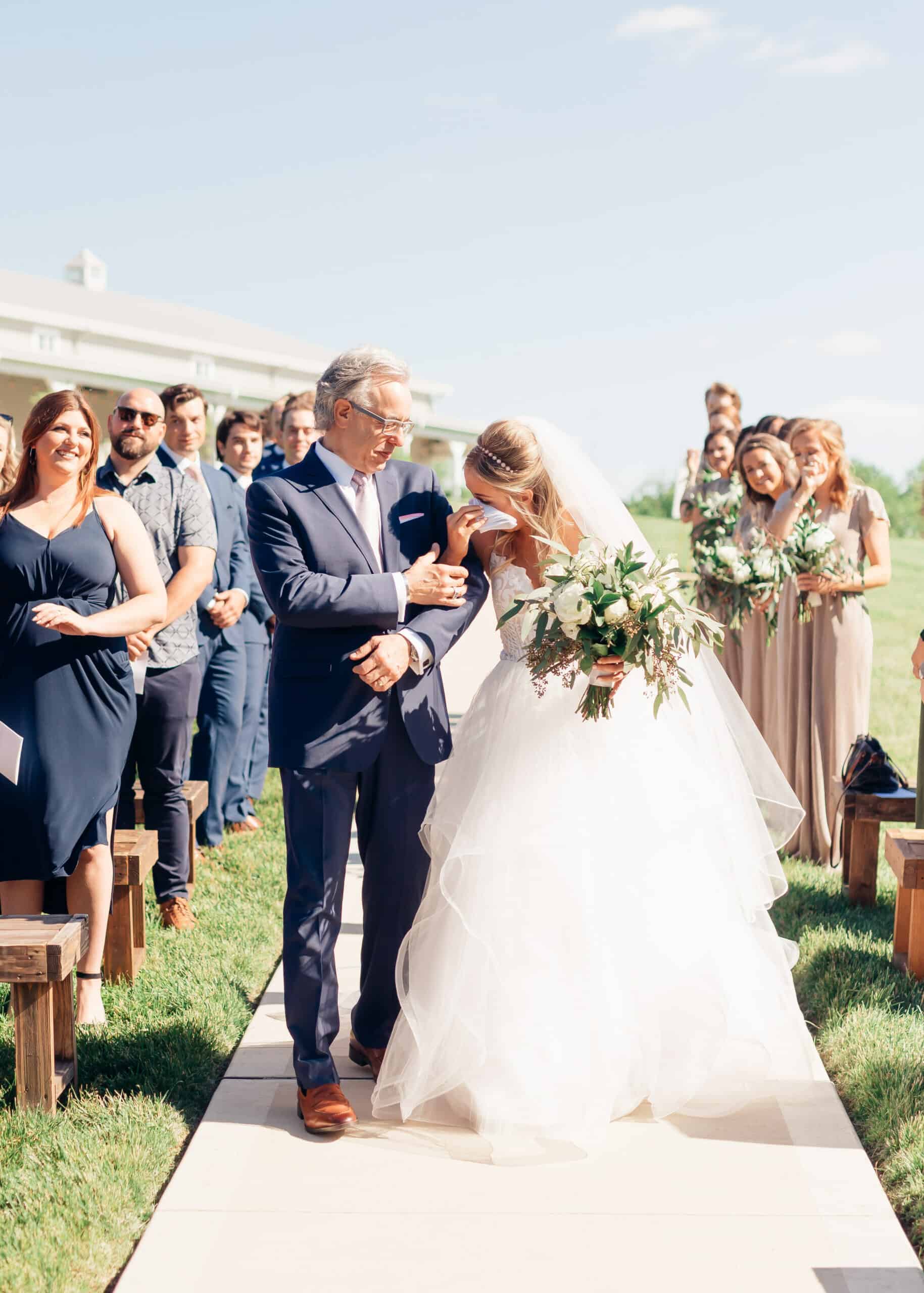 The Special Day
"My most special memory of the day was a moment I will forever remember. I was walking down the aisle with my dad and about half way down I just stopped, looked around, and started crying. There has never ever been a moment in my life where I felt more touched, moved, and love than I did in that exact one. I gazed into the eyes of all of the people I had love for nearly three decades of my life who traveled from 14 different states to witness me marry my soulmate."
"I get chills on my arms just writing this because I can immediately be transported back to that moment and remember the magic. My photographer later told me that she has never seen a bride stop on her way down the aisle to take it all in and I am so grateful I did."
Justine and Nick said "I Do" at Woodend Springs, the most radiant outdoor venue. The couple chose classic greens, golds, and whites for our colors and Nick even wore a "show-stopper" maroon suit!
"Our wedding was simple and focused on what really mattered…being together after over a year of being isolated in our homes. Nick and I just wanted everyone to feel comfortable and we did not want anything that felt too stuffy. We wanted people to exhale and smile the moment they walked in."
"We had several unique touches like our wedding party lining the aisle as I walked down and sitting down for the ceremony. Our toasts were more like a 1-hour stand-up comedy special and our guests were laughing so hard they were crying…"
"We ended the day with a party unlike any other. Groomsmen took the shirts off their backs and created a jump rope that Nick and I proceeded to jump over. It was the best day of our lives. We heard from guests for weeks and months after that it was the best wedding they had ever attended. We are biased, but we think so too."
– #SavvyBride Justine
Justine + Nick // May 29, 2021 // Bonner Springs, MO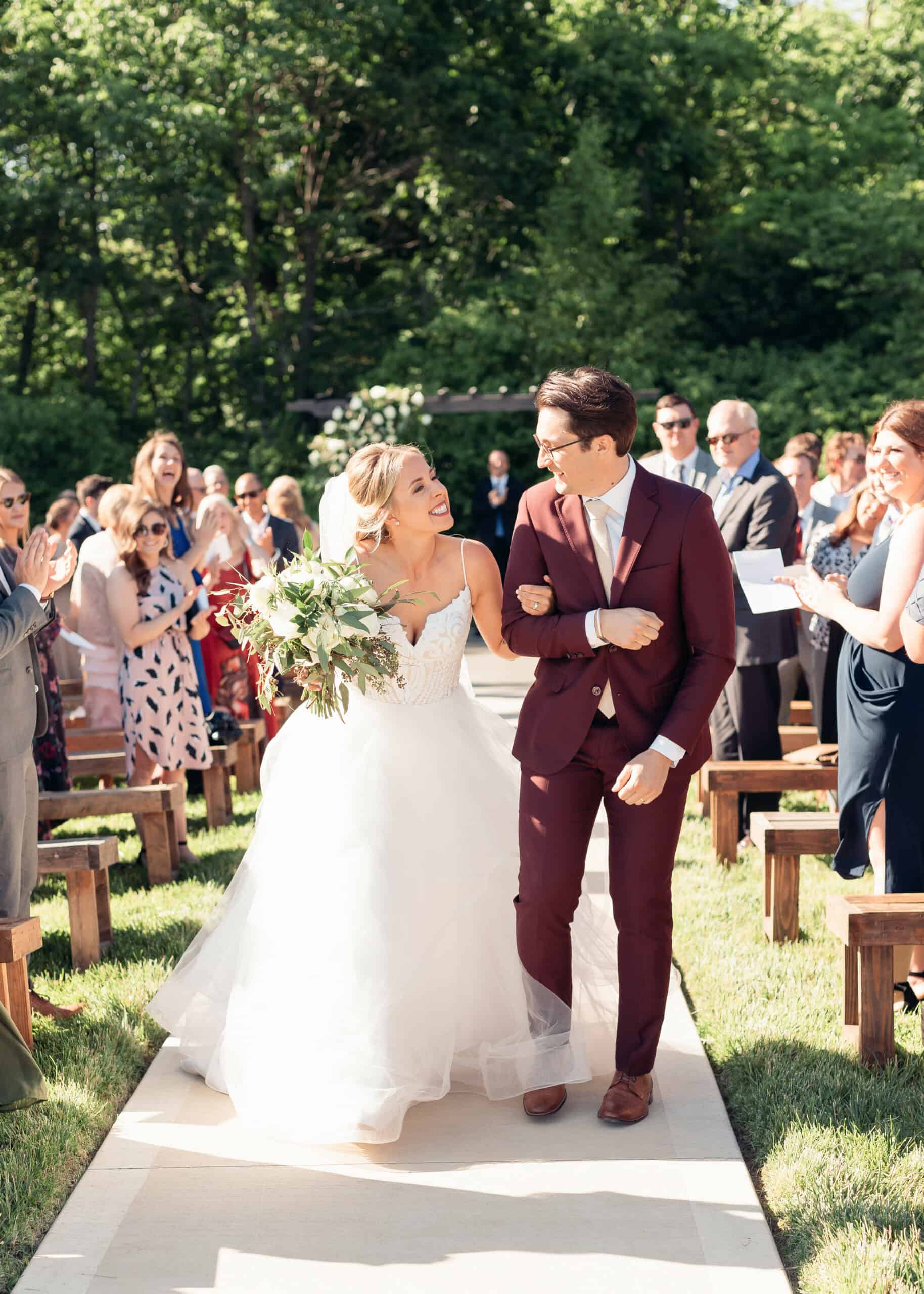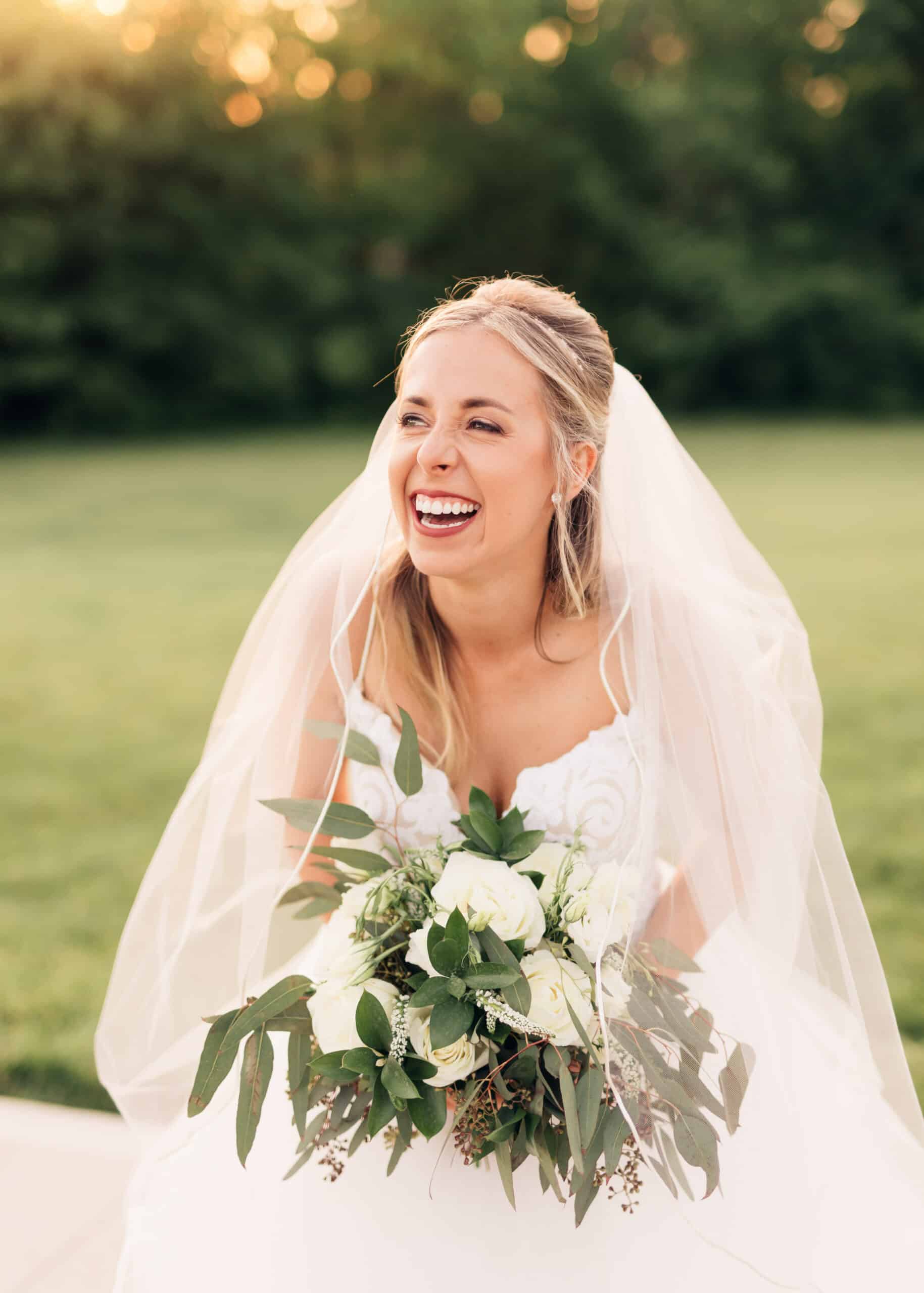 The Vendors
Photographer: Sara Knobel Photography
Videographer: Glenwood Weddings
Venue: The Farms at Woodend Springs
Florals: Twisted Sisters Floral
Catering: Garozzo's
Bartending: Top Shelf Bartending
We are seeking real #SavvyBrides to feature on our Instagram and blog! If you recently purchased your gown at Savvy Bridal Kansas City or Savvy Bridal St. Louis and have your wedding photos, we'd love to feature you!
Submit your love story and 8-10 of your favorite wedding photos below for a chance to be featured. We can't wait to hear from you!
Share your Love Story here.
Start your wedding dress shopping experience with Savvy Bridal today by scheduling an appointment online.
Check out the newest Bridal Style Trends for 2022 here.