Say "Hello" to #SavvyBride, Maria! This Savvy Bride and her fiancé Nathan were married at
Sand Springs Venue
in Abilene, KS on October 2, 2020! The Sand Springs area holds many memories for many people as it was once a former family farm! Now turned Wedding and Event Venue, Sand Springs is the perfect rustic + elegant venue for those looking for something more tucked away from the hustle and bustle of city life!
Here's this #SavvyBride's love story, in her own words!
The Proposal
"Nathan proposed to me with our Labradoodle, Fenton. He tied a sign to our dog's collar that he made out of a card I gave him from our very first Valentine's Day we spent together!" – #SavvyBride Maria L. 
You've got the ring. Next stop, Savvy.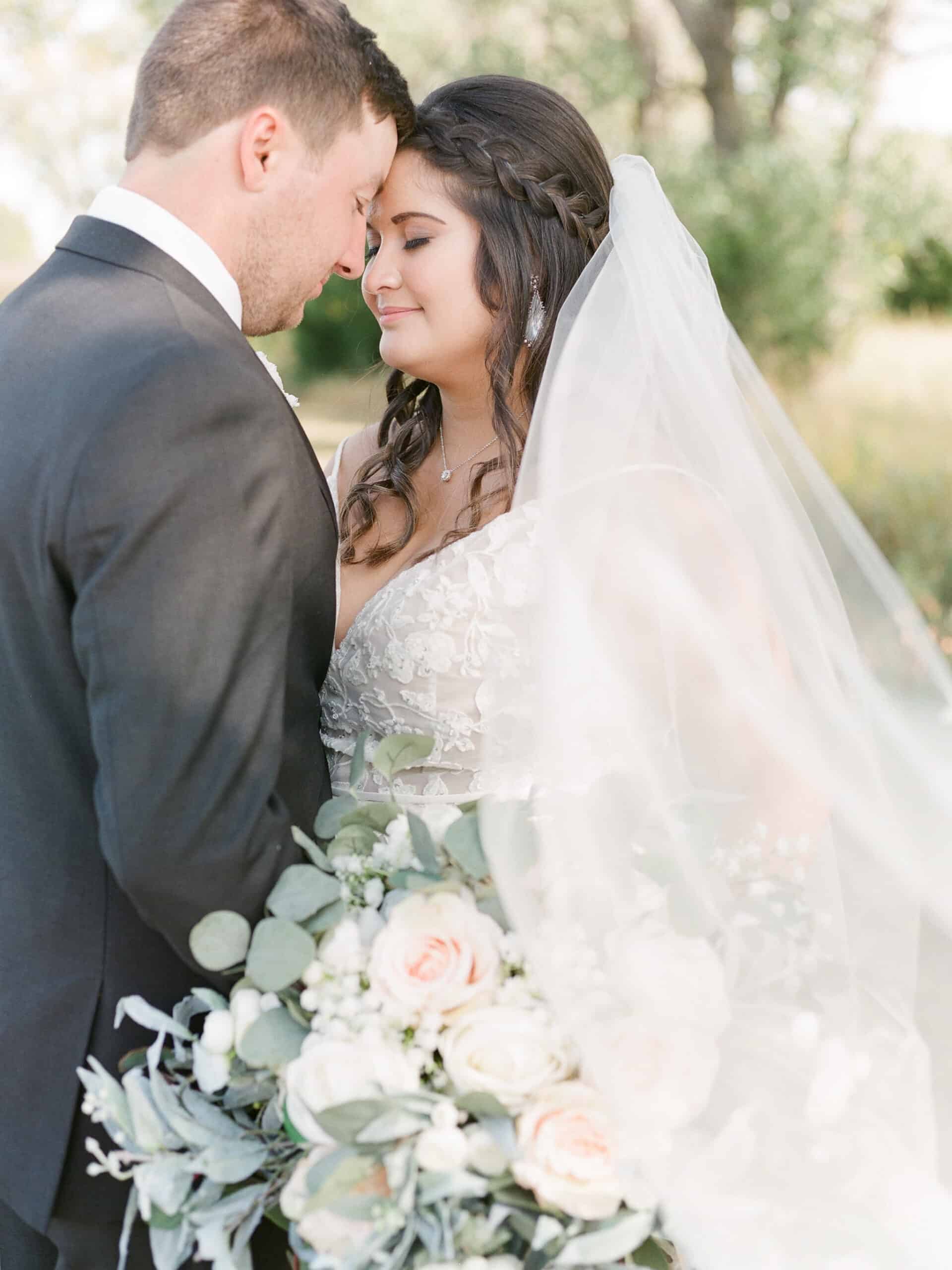 The Dress
Our boutique is rated the top bridal boutique in Kansas City by brides! Did you know that we recently opened our newest location in Lawrence, Kansas?!
At Savvy Bridal you will discover patient and knowledgeable consultants with a curated and affordable selection of designer gowns. We are by appointment only so that our focus is exclusively on you. Our gowns are priced between $1000 – $2,500. Schedule an appointment at Savvy Bridal in Lawrence today!
Many brides-to-be are unsure of what types of dress styles are available before they go dress shopping, which can make it difficult to tell your bridal consultant what style you like when it's time to try on!
Thankfully, we have a great variety of gorgeous dress styles to view BEFORE you step foot in our boutique! Browse our wedding dress styles on our online Gown Gallery here.
At Savvy Bridal we pride ourselves on curating the perfect selection of designers and styles to match the desires and preferences of our brides.
Size 0-24 can be ordered by our Special-Order designers, based on your custom measurements taken right here in-store by our professional bridal consultants. Gowns can be ordered in any color desired depending on the gown and designer!
Here's what #SavvyBride Maria had to say about her wedding dress shopping experience at Savvy Bridal, "I wanted a "rustic elegance" look. It was very important for me to have a photographer who worked with film and used a lot of natural light. I wanted a very clean and natural feel…
"I loved dressing shopping at Savvy. . . The shop was timeless but trendy. I loved how classic the dresses were and the wide selection to choose from. I knew exactly what I wanted and it was such a thrill to find my dream dress come to life at Savvy! I loved it so much that I also bought my veil at Savvy as well – it completed my look and was stunning in pictures!" – #SavvyBride Maria L.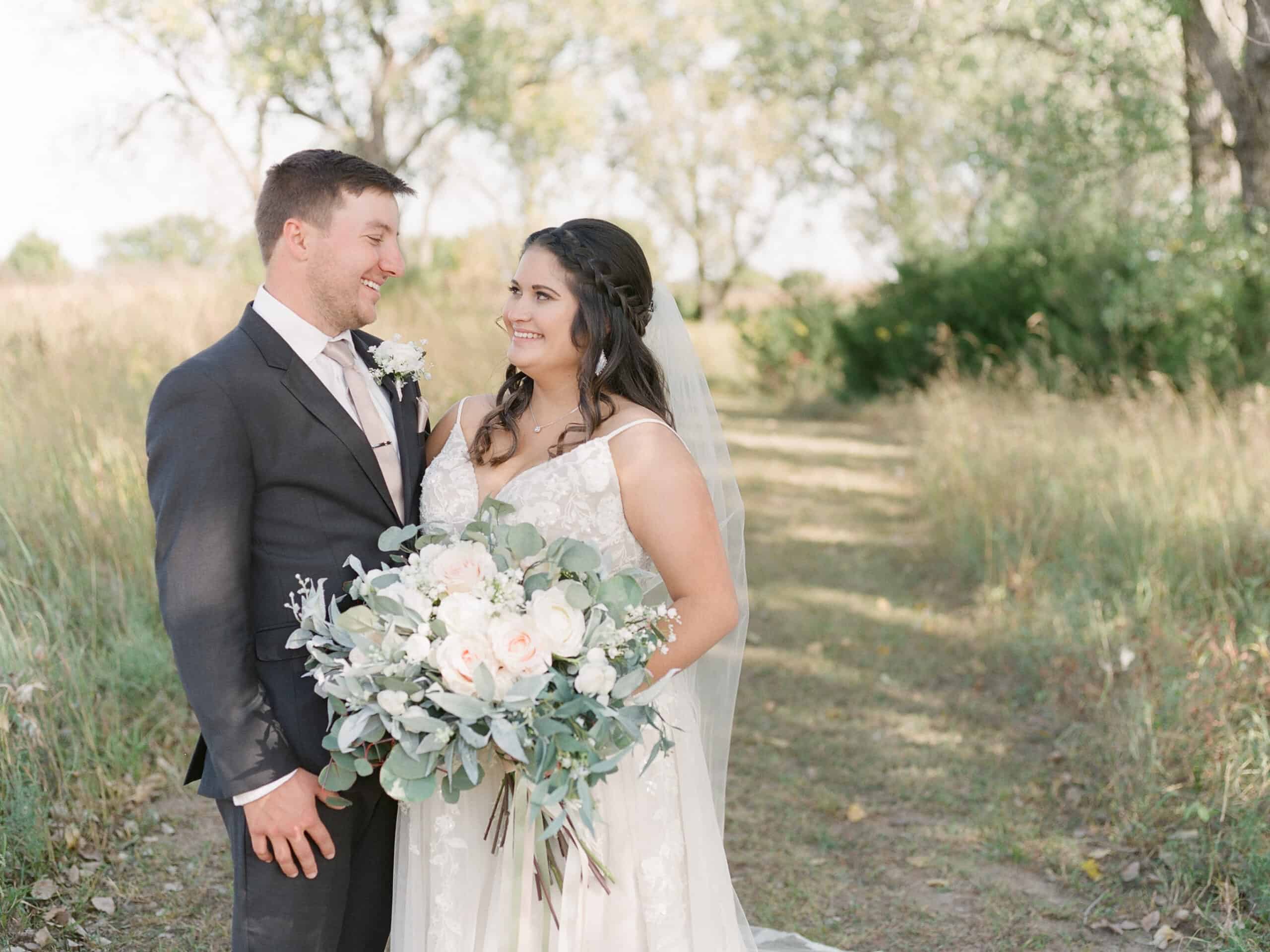 The Special Day
"I was all about the details with my wedding. I had a very specific vision of neutrals – I wanted everything to be "timeless" and not so much on trends. I tried to stay more traditional- with roses and eucalypts as our flowers, a lot of taupes and soft blushes, lots of greenery, lanterns as our centerpieces, a soft black suit for my groomsmen and simple make up on my bridesmaids."
"My favorite memory from my wedding day was getting married to my best friend. I also loved our first look and getting to see my vision for the day come to life. It was the most dreamy wedding." – #SavvyBride Maria L.
Maria + Nathan // October 2, 2020 // Abilene, KS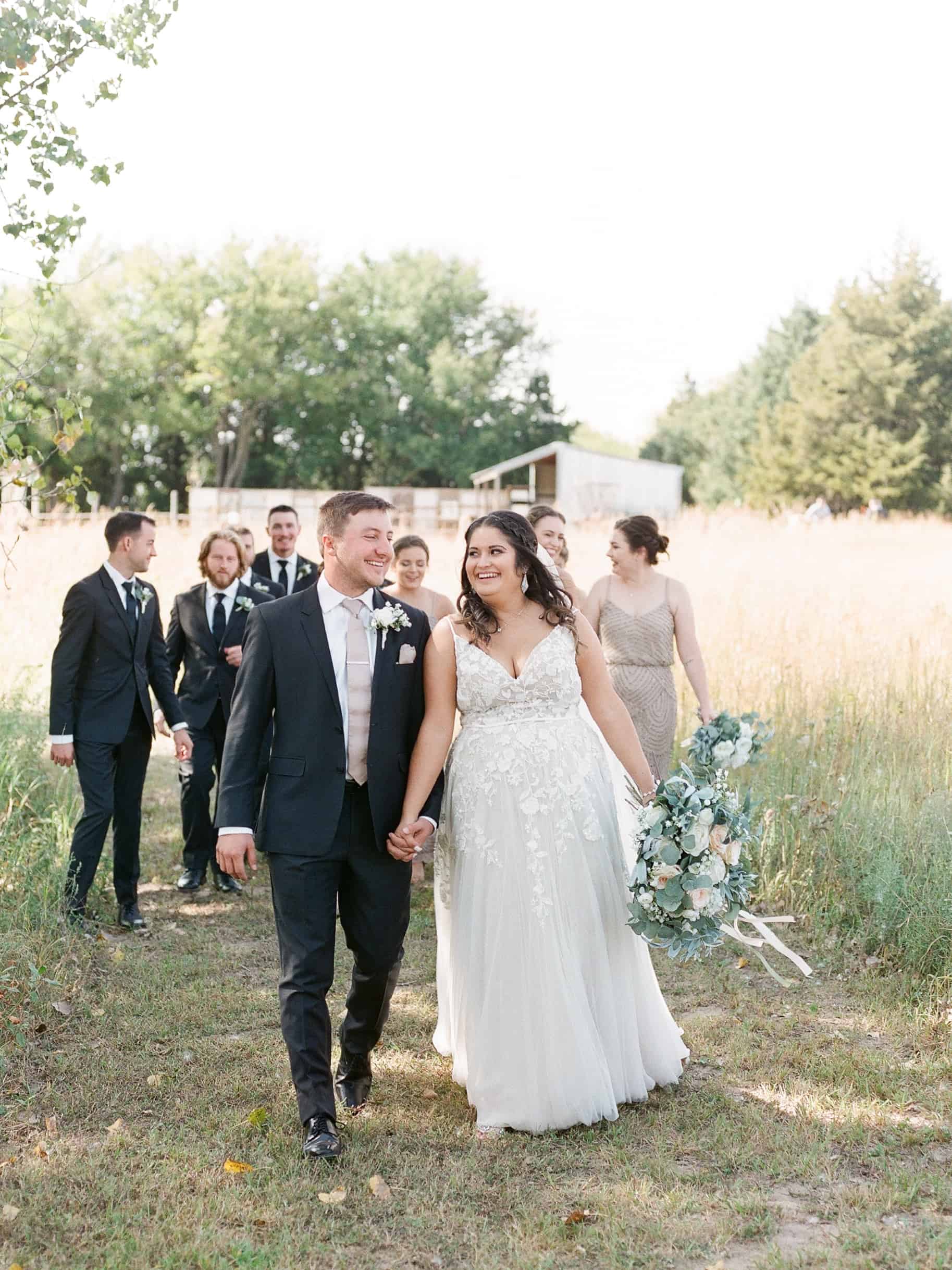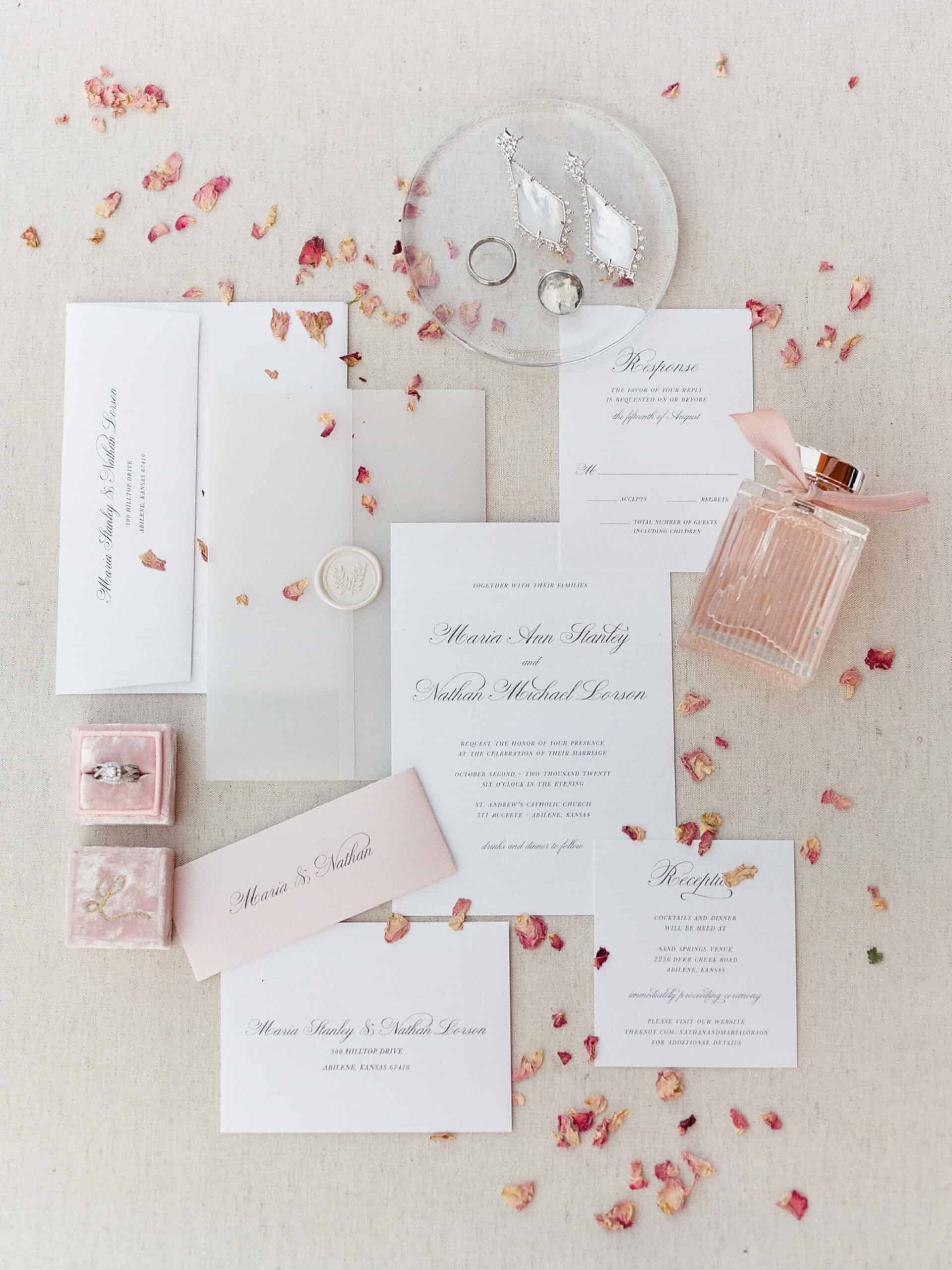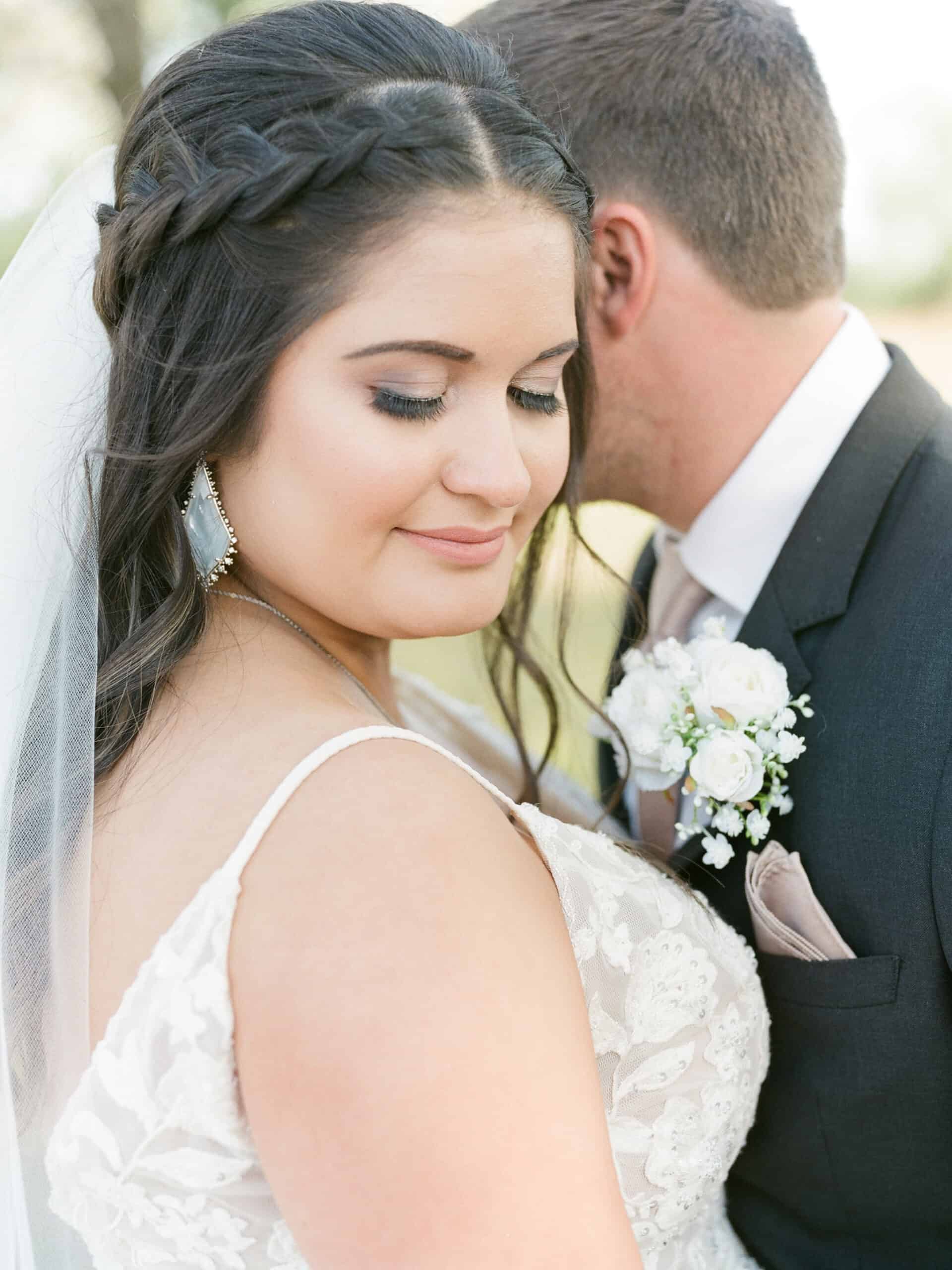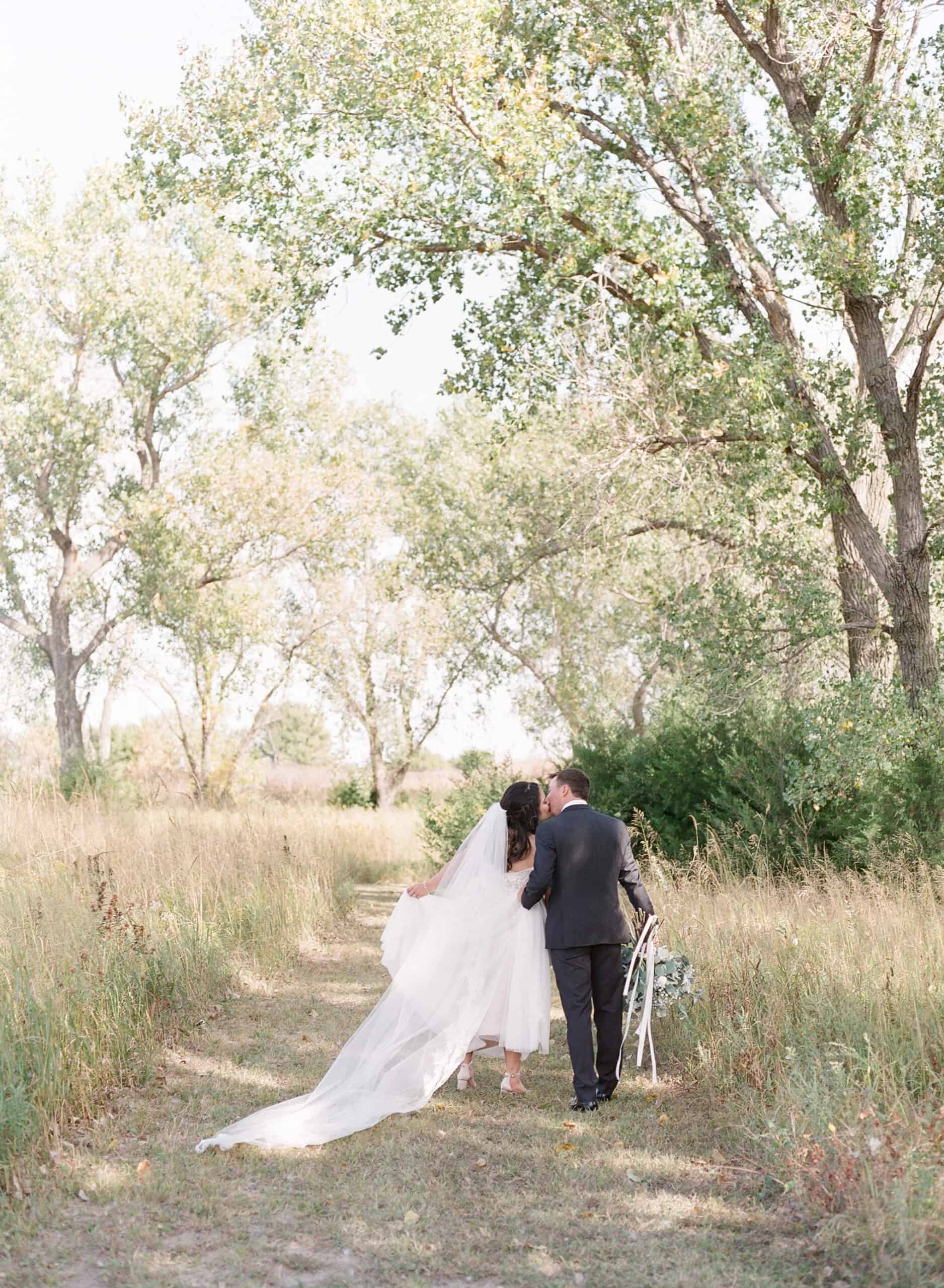 Photography by Brianne Elizabeth Photography
The Vendors
Bridal Gown – Savvy Bridal Boutique
Photography – Brianne Elizabeth Photography
Venue – Sand Springs Venue
Hair – Amber Jensen
MUA – Radiate Beauty Co., Kelsey Shannon
Floral – The Blooming Wreath
Stationary – Shine Wedding Invitations
We are seeking real #SavvyBrides to feature on our Instagram and blog! If you recently purchased your gown at Savvy and have your wedding photos, we'd love to feature you! Send your love story and 8-10 of your favorite wedding photos for a chance to be featured. We can't wait to hear from you!
Share your Love Story here.
Start your wedding dress shopping experience with Savvy Bridal today by scheduling an appointment online.
Learn more about our Curated Dress Collection here.