The Savvy Bridal Appointment Guide
With our help, you'll know when you're ready to say "Yes!" to the dress.
Everything You Need to Know Before Saying YES!
1.Your Bridal Inspiration
Coming to your appointment with wedding dress inspiration will help spark good conversation about what you like and don't like. Your consultant will utilize any Pinterest boards, instagram screenshots, or any other photos to help narrow down options for you. A great way to get started on finding some inspiration can be on @savvybridal on Instagram and Savvy Bridal Collective on Pinterest. If you're not exactly sure about what direction you want to go in for your dress, looking at your venue, colors, season and theme can definitely help guide you!
2. A Ready to Say Yes Mind Set! 
With all that comes with preparing to go dress shopping, it's crucial that you prepare yourself for possibly saying YES, and possibly purchasing that day! More often than not, brides find their wedding gown within the first appointment, and most times within the first 5 dresses. There is no magic number when it comes to finding "the one," it's more of a feeling. That said, it's also important to note that not everyone cries, and not everyone gets a huge "WOW" rush. Every bride, every appointment, and every situation is different which is truly the beauty in all the Savvy YESes!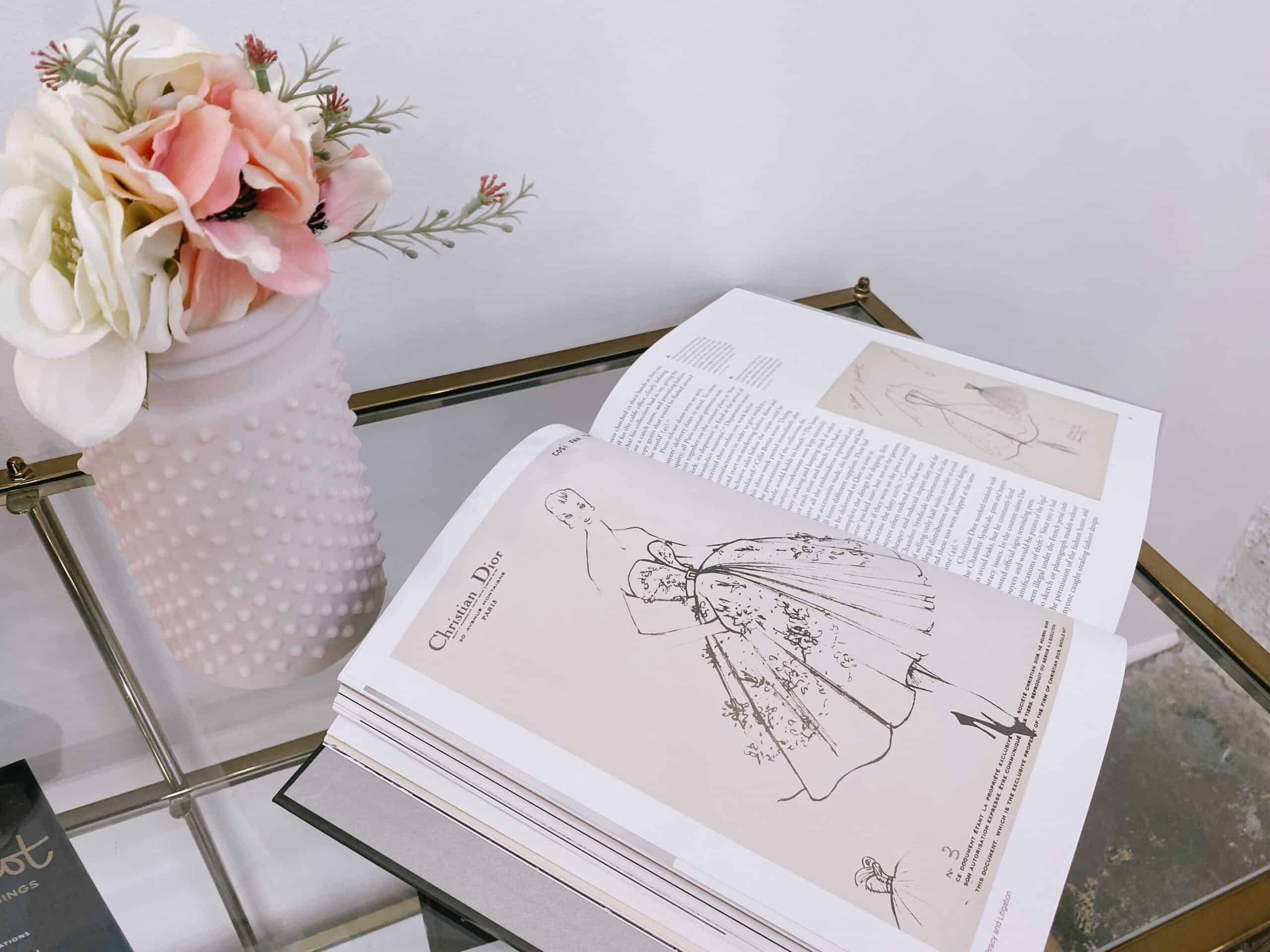 3. The Ultimate Bride Group
Be sure to invite a few close family members and friends to help you "Say Yes" to the dress! From experience, less is usually more when it comes to eager opinions, but we also allow parties of 7 too! Bring the people who you think will give you constructive feedback, but support you in whichever dress you choose. Pro Tip: bring a group you'd want to pop champagne with! 
4. A Realistic Budget
Coming prepared with a budget minimum and maximum is very important. However, being realistic about those price points is the key. For example, if you're wanting a fully laced, long sleeved gown, those can range from $1500-$5000. If you're wanting a chic, simple Crepe or Mikado gown, you can expect anywhere from around $1000-$4500. 

As the industry changes, so do the price ranges. That said, we encourage you to research and be familiar with the prices for your appointments. If you're not sure what the price range is for the styles and look you're wanting, check out

this blog

or give us a call! 
Savvy Bridal in Kansas City, MO carries a curated special order collection ranging from $800 to $5,000. 'Ready to Wed' gowns are priced $500-$3,500 and are ready to be taken home during your appointment.
Savvy Bridal in Saint Louis, MO carries a curated collection of special order bridal gowns ranging from $1,500 to $5,000, and the 'Ready to Wed' gowns are priced $800-$3,500.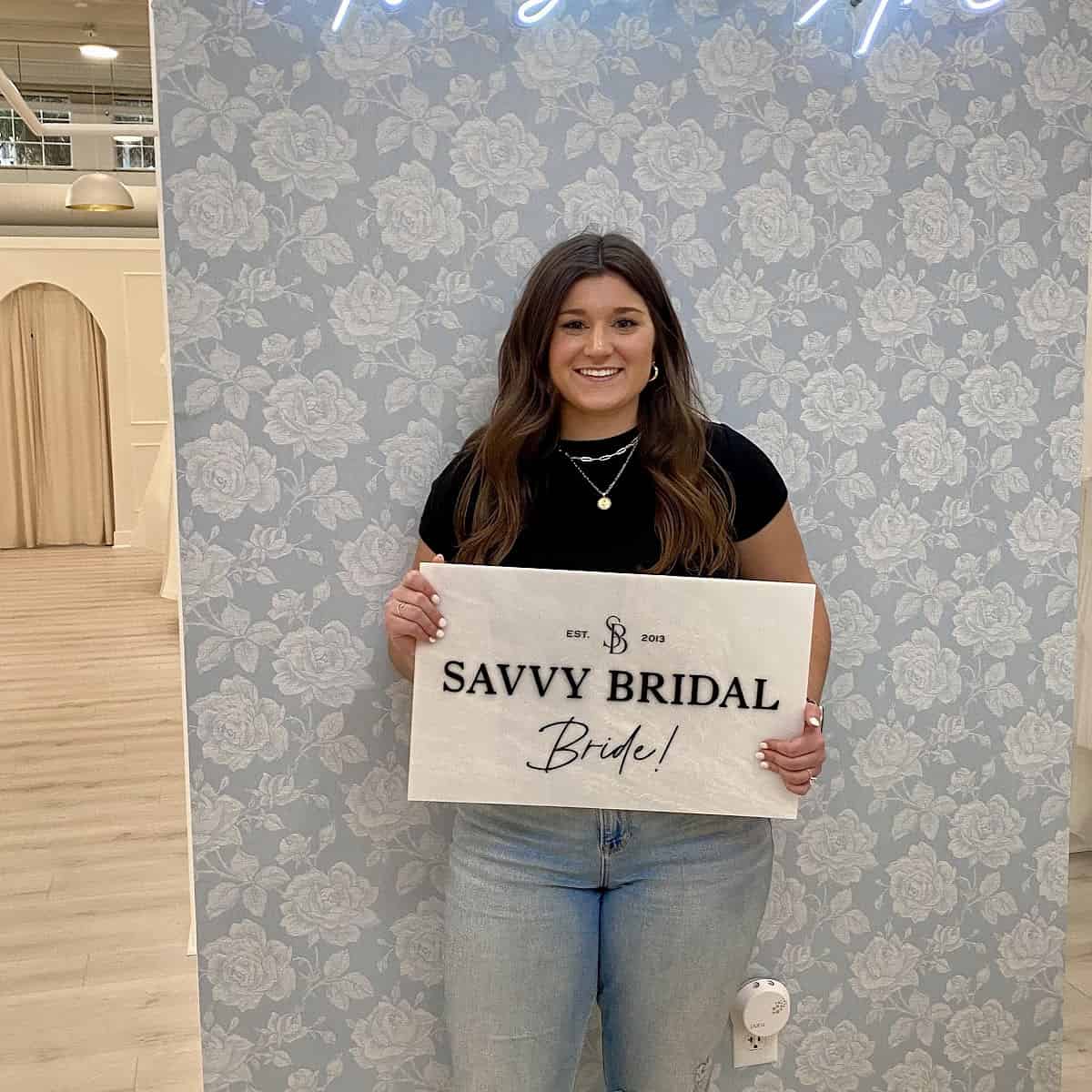 5. Appropriate Undergarments
If possible, we suggest you come to your appointment with everything that you plan to wear on your wedding day. That way, you'll have a closer look and better vision of what it will all look like on your wedding day. We always recommend nude undergarments as opposed to bright or dark colors. Any shape-wear (Spanx, Assets, Skims etc.) is also a great thing to bring if you plan to wear these on the big day. 
6. Any Decided Day Of Accessories
Whether it's something blue, something new, or something borrowed, we suggest bringing any of those accessories with you to your appointment. We've had brides bring their mom's veil, their grandma's jewelry, and even their wedding heels. Feel free to also bring any color swatches, mood boards, or wedding venue print outs that will also help guide you through your dress options! These items will help you envision the bridal look while also showing you how it will come together on the big day (minus hair and makeup of course).