At some point in our adult lives we've all been bridesmaid in a wedding right? For me, I have only been a bridesmaid one time and it was a very interesting experience for me.  I actually had the pleasure of being the maid of honor in a friends wedding, so with that title I assumed the role of organizing the bridal shower and any other bridal activities.
With that being said as a participant in a bridal party your role is more significant than just showing up the day to look nice and take pictures.  Granted sometimes the bridal party may not all know each other given that they are from different times in life of the Bride to be. So here are some helpful tips to help you and your bridesmaids bond.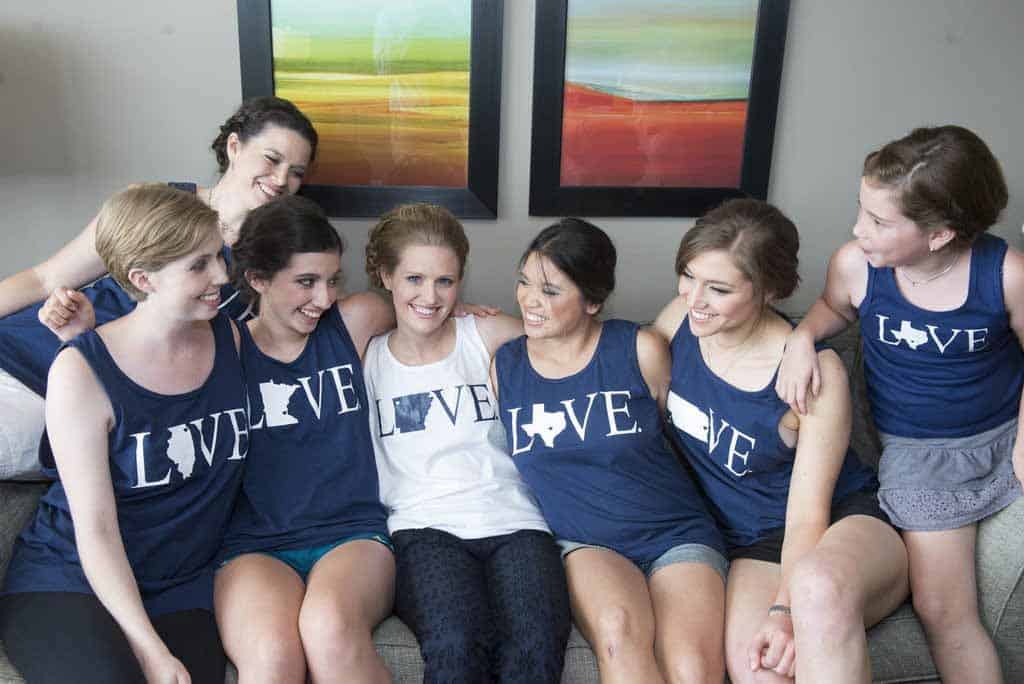 Virtual Meet and Greet: Sometimes everyone is not in the same city or state that are apart of the Bridal party. So using things like Voxer, Google Hangouts or Skype can help to bring everyone together. So whatever portable device they have and a glass wine and make it a night in with the girls.
Do a work out class together: Nothings brings people together like Zumba and laughs. This way you are burning calories and bonding all at the same time.
DIY crafts: Crafting and creating decor for your special day is such a big trend these days. So why not include your bridal party and get it done a lot quicker. This way the bride is not left overwhelmed and she has someone to share the load.
Dress Shopping: Plan a day for everyone to pick out their dress together. This can also be a way for your bridesmaids to introduce themselves and learn more about each other. You can learn a lot about someone when it comes to their personal style.
Pre-Wedding Potluck: This is a time for everyone to bring their favorite dish and share more laughs. Maybe even throw in a good movie and make it another girls night.
These activities will help to bring your bridal party together and eliminate any other issues that will arise on the day of because things will go wrong but being bonded will help with the team work.
~Bobbi~