Savvy Weddings: Tiffany & Ryan Todd
Tiffany and Ryan Todd's wedding was a family affair, just like their love story.
The pair met working for 90.9 The Bridge's promotion team in college and found themselves going to five or six concerts together each week. Their friendship grew into a relationship, and after a year they found out a beautiful daughter, Maxine, would be joining their family.
"Our love story is unique. We fell in love with our daughter first, fell in love with each other as parents, and then fell in love with one another as individuals," Tiffany says. "It was really important for us to give Maxine the best parents she deserved. I think it worked out perfectly because she has seen what falling in love really looks like."
So it was only natural that their daughter was present for the proposal. Tiffany and Maxine were preparing to fly to Kansas City last Thanksgiving. Ryan drove them from the family's home in Durango to Denver and stopped along the way at a friend's house where they were staying the night. All enjoyed a wonderful dinner, and then Ryan popped the question.
"I hate being the center of attention, so being around loved ones in a very casual setting was perfect," Tiffany says. "After crying and hugging, our daughter shouted, 'Do it again, Daddy!' With the biggest grin, he got back down on one knee and asked again. Double proposal!"
During her next trip to Kansas City, Tiffany got a step closer to being ready for the big day when she visited Savvy Bridal with her sister on Christmas Eve.
"The first dress I tried on was perfect. It had the bohemian feel I wanted, with a little sparkle, and it just looked like me. All the different flowers within the lace, I felt like a wildflower blooming in the mountains," Tiffany says, adding, "The woman who helped find my dress was amazing.
"I only had one other appointment trying on dresses before coming to Savvy and it was a terrible experience. They had me in the wrong sizes—way too small—that made me feel terrible about myself. Savvy was professional but so caring. I mean, I was only in there 30 minutes and walked out with the dress of my dreams!"
Best of all, Maxine deemed the dress perfect and was excited to find her own flower girl dress to match.
Tiffany knew she wanted a small wedding in the mountains but recognized it was a major ask for her family, who is not outdoorsy. The couple opted to keep it simple and chose a location with easy road access, Lime Creek Road in San Juan National Forest in Durango.
Family and friends played an integral role on their wedding day. Ryan made the alter himself and Tiffany's mother and aunts decorated the entire site with purple and white flowers. The flowers Maxine threw down the aisle were grown by Tiffany in her garden over the spring and summer and her grandma watched as she picked them.
Tiffany wrote her vows the morning of the wedding over breakfast with her two grandpas looking on (and suggesting she keep them short, as it was raining). A friend performed the ceremony and delivered an Apache wedding blessing that turned out to be the bride's favorite part of the ceremony, aside from saying "I do."
Another highlight was witnessing the "first look" between her husband and their daughter.
"When she found the dress she wanted to wear as the flower girl, she hid it with mine and asked our photographer if she could have her own first look moment with her daddy," Tiffany explains. "The pictures speak for themselves. It was the sweetest thing I have ever seen."
One of the groomsman and his wife prepared wonderful food for guests to enjoy at the reception, which was held at the nearby Purgatory Resort, and Tiffany and Ryan shared their first dance to "Life Is Better With You" by Michael Franti.
Much of Tiffany's family stayed in town after the wedding to explore Durango. She loved sharing her honeymoon week with them, but Tiffany also encourages brides to take time by themselves, especially on their wedding day.
"I went to all of my appointments—hair, makeup, nails—alone and it's the best gift I could have given to myself," she explains. "I got to relax and just really soak up every moment of the day without stressing."
Another tip for staying stress-free? Keep things simple during the planning process.
"Pinterest is great, but can get overwhelming!" she says. "The important thing is the love you have for each other and what's important to you."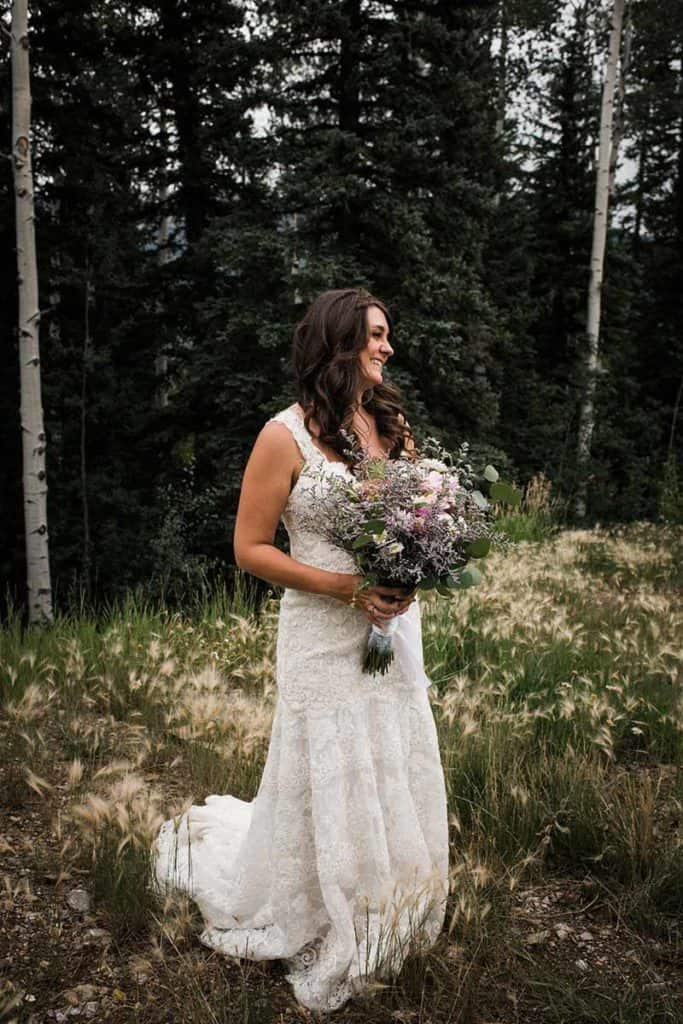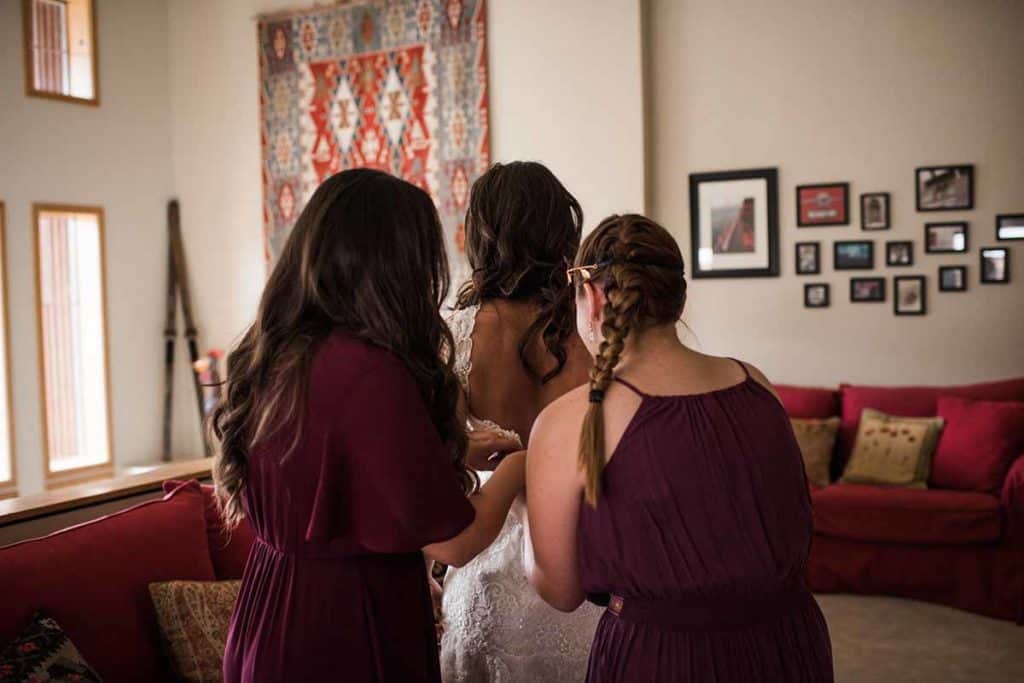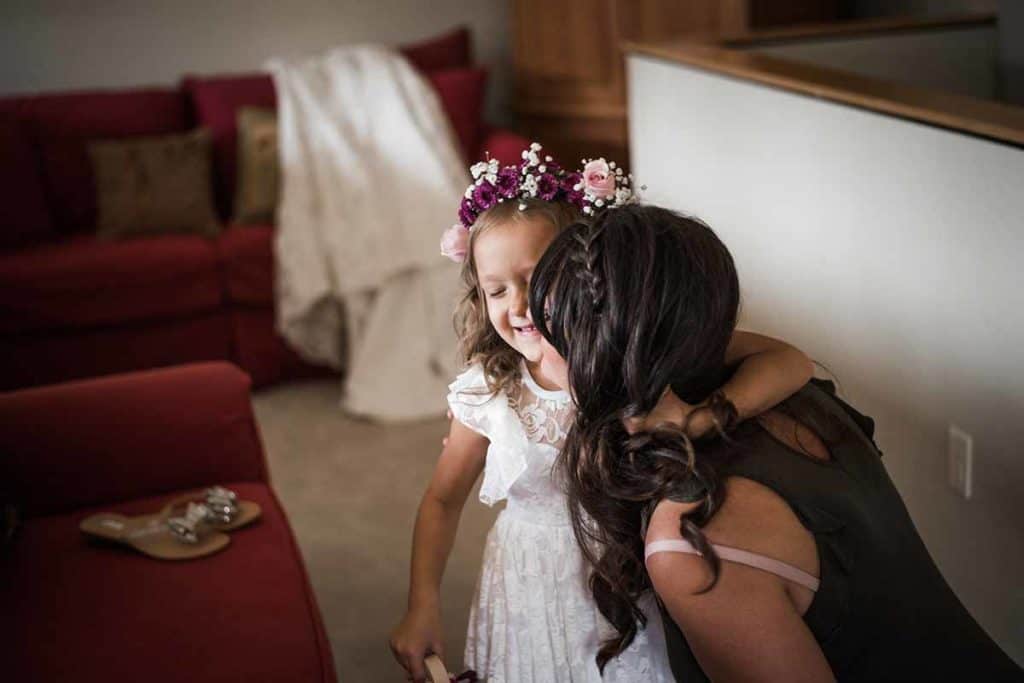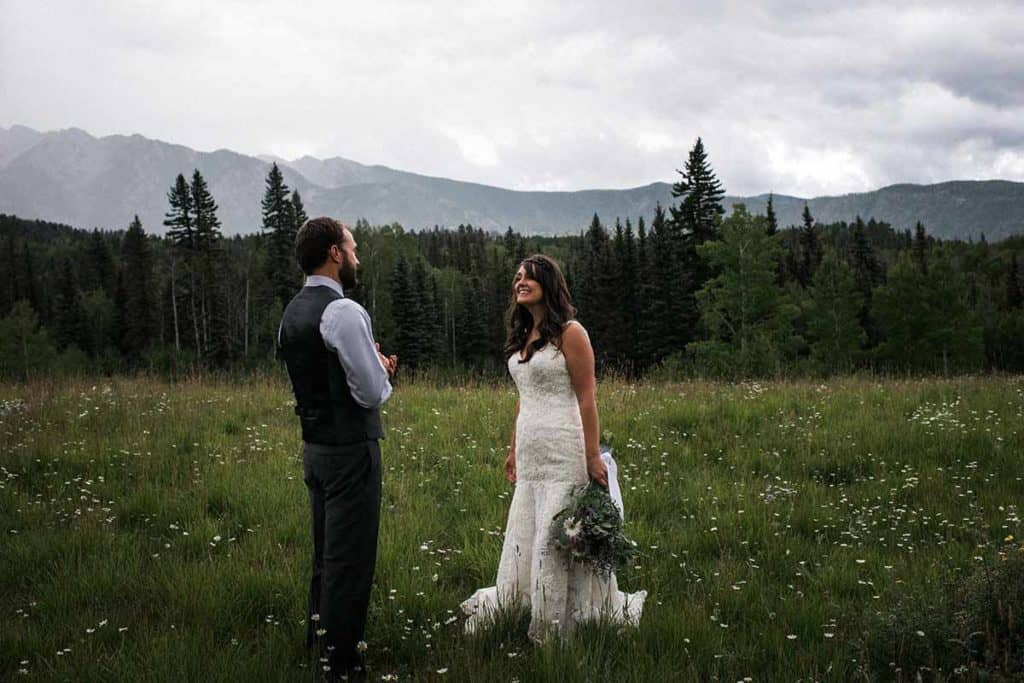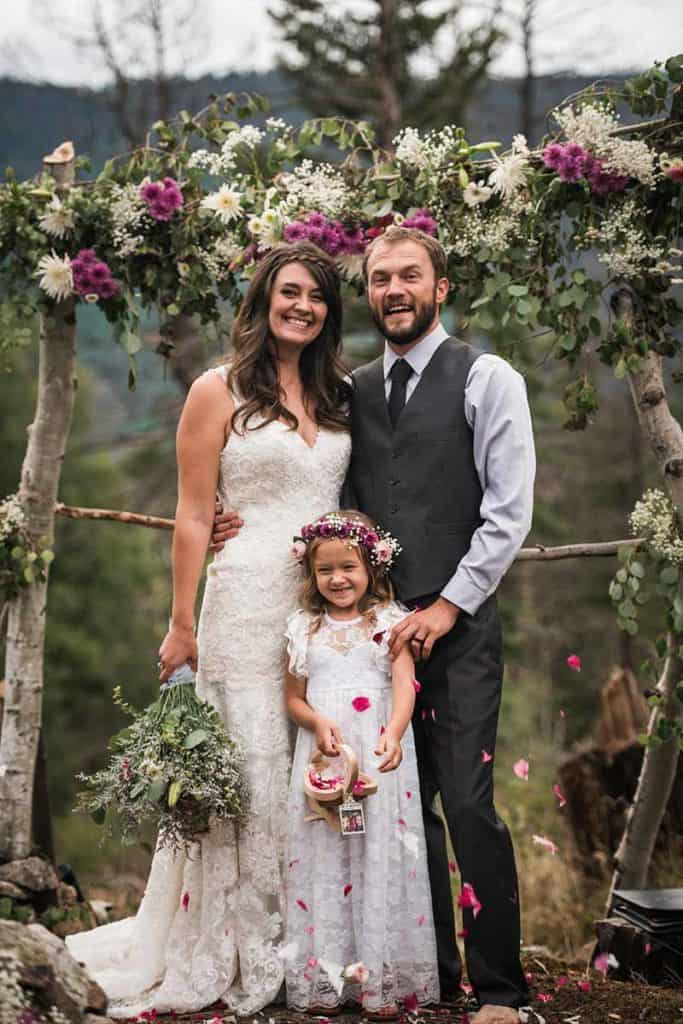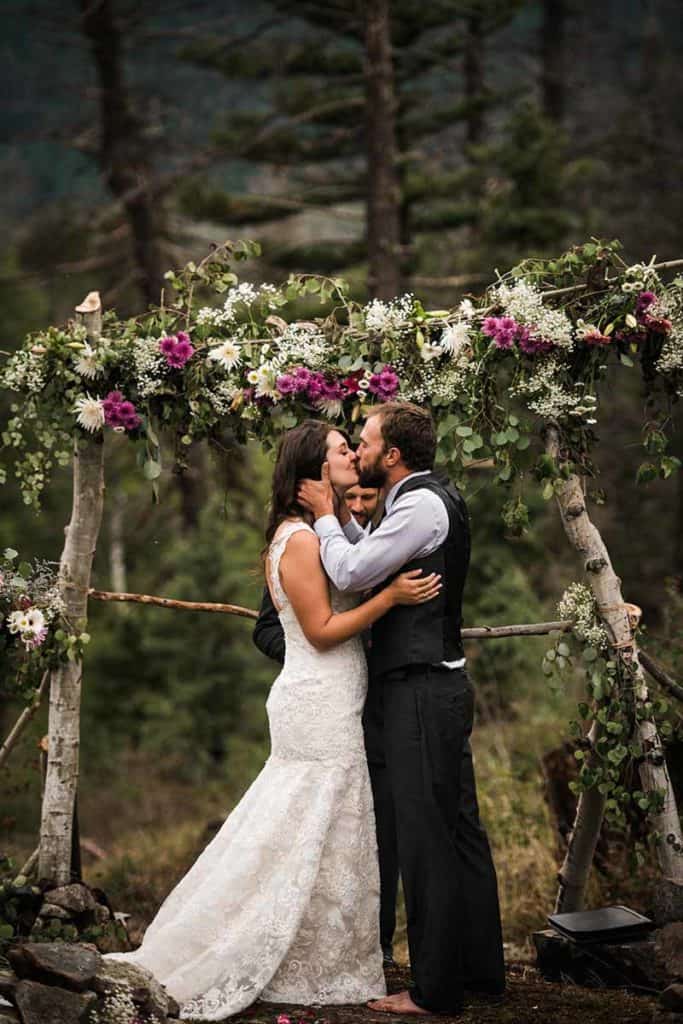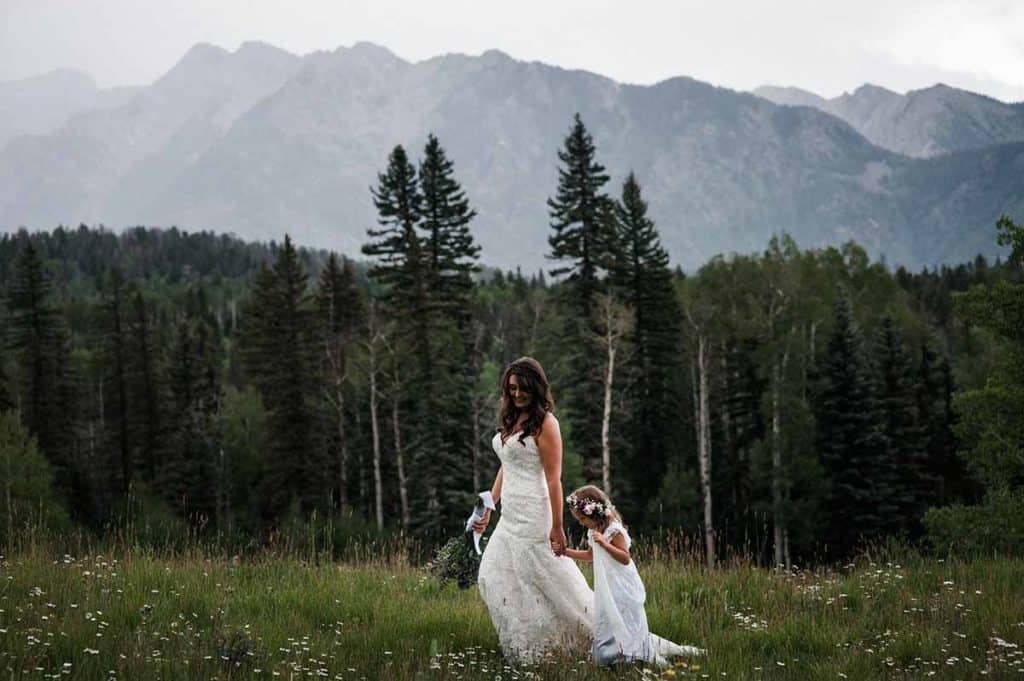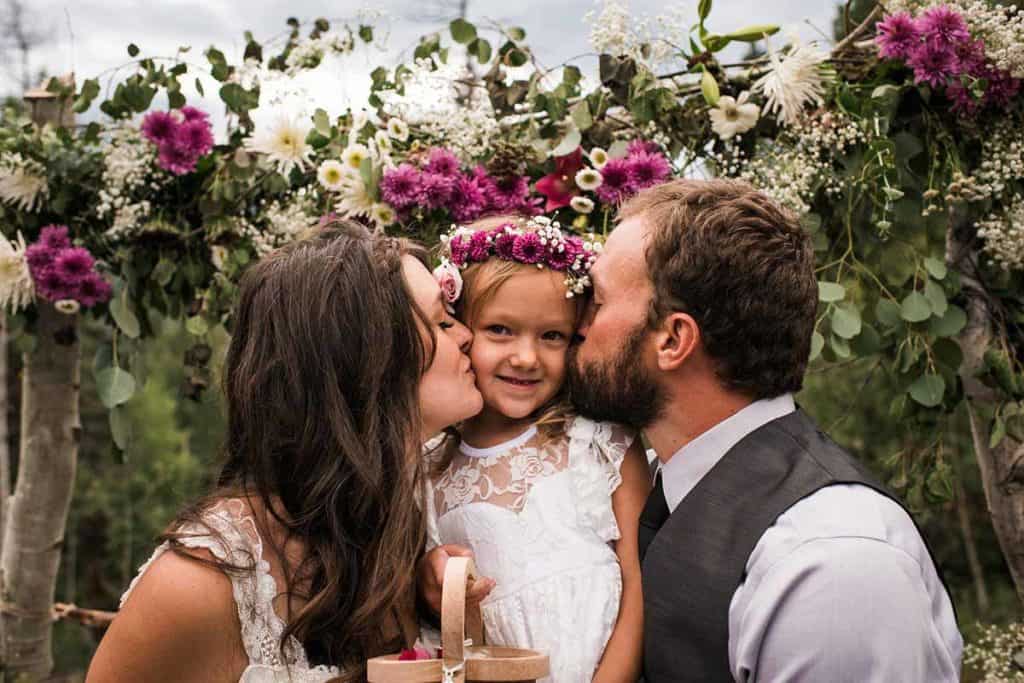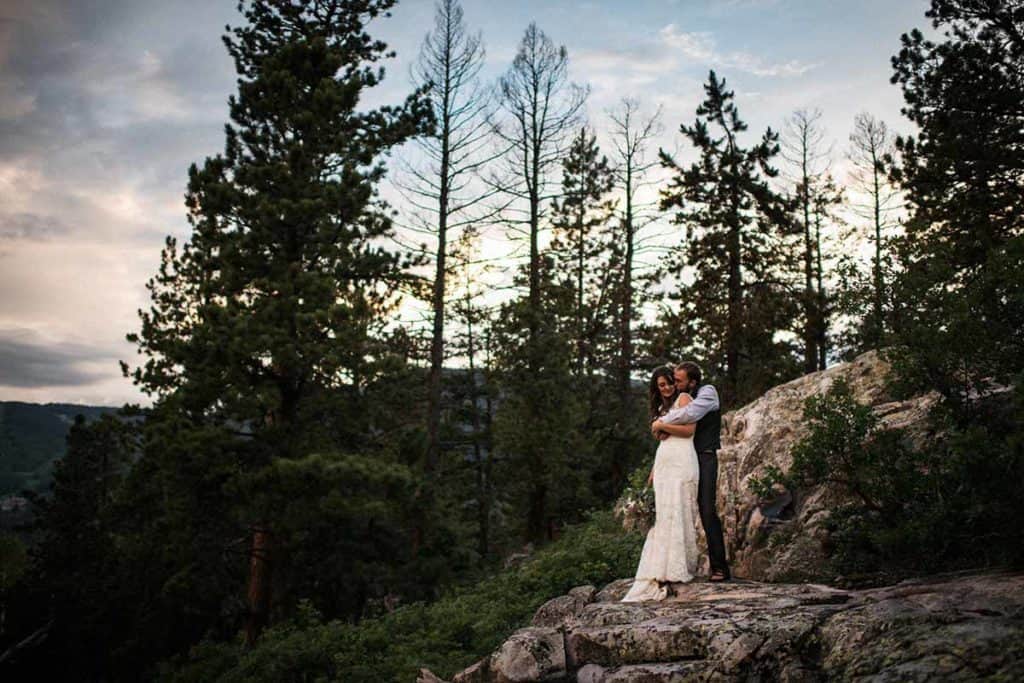 Bridal Dress: Savvy Bridal
Bridesmaid dresses: Show Me Your Mumu
Photographer: Tara Shupe Photography
Hair: Autumn Pierce
Makeup: Spaaah Shoppe (Durango, Colorado)
Groomsmen: Macy's
Location: San Juan National Forest
Reception venue: Purgatory Resort