Meet #SavvyBride, Alexandra! This Savvy Bride married her husband Nicolas at Prairie Hill Vineyard in Wichita, KS on October 10, 2020. Prairie Hill Vineyard is located 8 miles west of Wichita. This venue is situated on a beautiful 20-acre property with 2 ponds with water features, a fountain, and a vineyard creates a wonderful backdrop for wedding days!
The couple were so relaxed on their wedding day, and had absolutely no stress the day of because the bride had put so much planning into making their special day perfect!
Be sure to check out our #Trendy Tuesday stories on Instagram (@SavvyBridal) where we share the newest wedding inspo and trends!
Let's take a look at this #SavvyBride's love story, in her own words!
The Proposal
"We were on a cliff overlooking the sunset in Kauai, Hawaii. Nick always told me he would never bring a ring on a trip because someone could steal it… so I had absolutely no idea he was going to propose. The whole trip he kept saying these cute things like, "let's go for a moonlit walk" and I was so confused…
Those little ROM COM moments aren't usually how we are. Sure enough, he picked just the right moment when we were alone on the cliff overlooking the ocean and sunset to search around in his hiking backpack and propose! I did not have any words so I just nodded my head yes. I don't think I ever actually verbally said yes!" – #SavvyBride Alexandra M.
You've got the ring. Next stop, Savvy.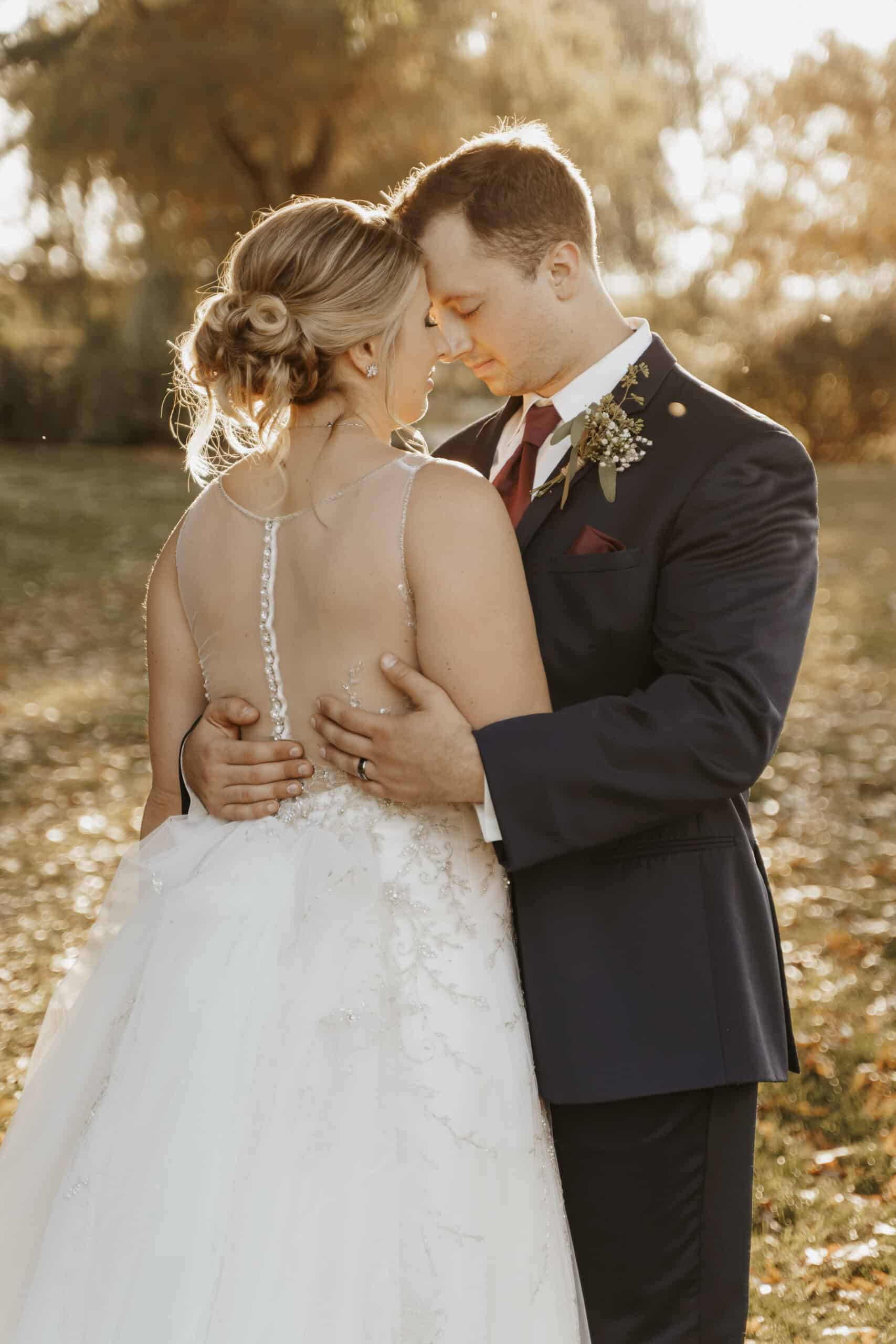 The Dress
Here at Savvy Bridal, we believe that each wedding dress shopping experience should be personalized and uniquely tailored to the needs of each and every bride. Our boutique is rated the top bridal boutique in Kansas City by brides! Many brides-to-be are unsure of what types of dress styles are available before they go dress shopping, which can make it difficult to tell your bridal consultant what style you like when it's time to try on!
Thankfully, we have a great variety of gorgeous dress styles to view BEFORE you step foot in our boutique! Browse our wedding dress styles on our online Gown Gallery here.
At Savvy Bridal we pride ourselves on curating the perfect selection of designers and styles to match the desires and preferences of our brides.
Size 0-24 can be ordered by our Special-Order designers, based on your custom measurements taken right here in-store by our professional bridal consultants. Gowns can be ordered in any color desired depending on the gown and designer!
Here's what #SavvyBride Alexandra had to say about her wedding dress shopping experience, "I was not sure about what dress types would look good on me. I went in with an open mind. My maid of honor picked out two dresses and my stylist and I picked out plenty more. It was one of the last dresses I tried on because I did not think it would fit me or look okay…"
"When the curtain opened, everyone's mouth dropped and my mother-in-law started crying. I knew right then and there it was perfect. With a few alterations, it fit perfect and was absolutely drop dead gorgeous." – #SavvyBride Alexandra M.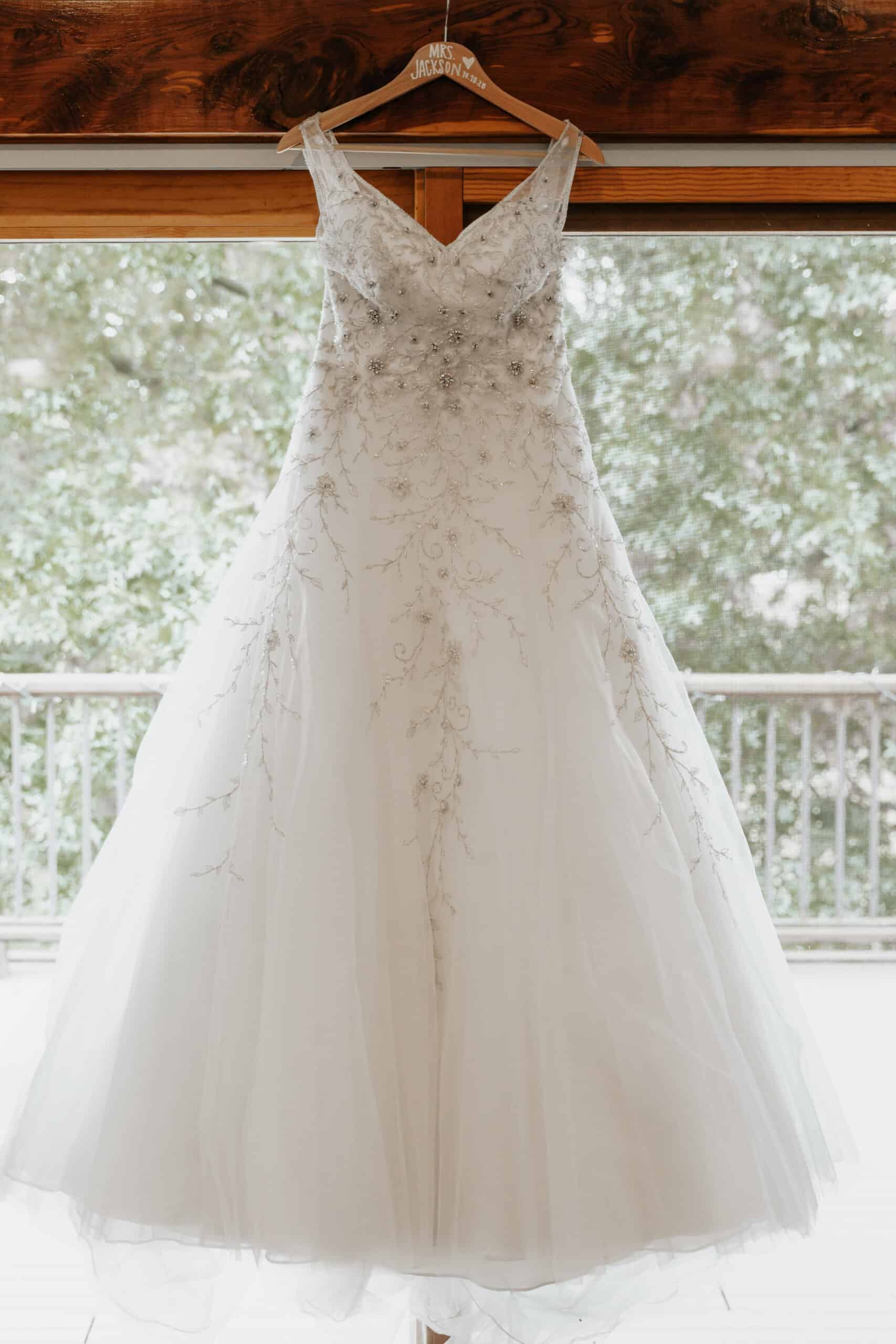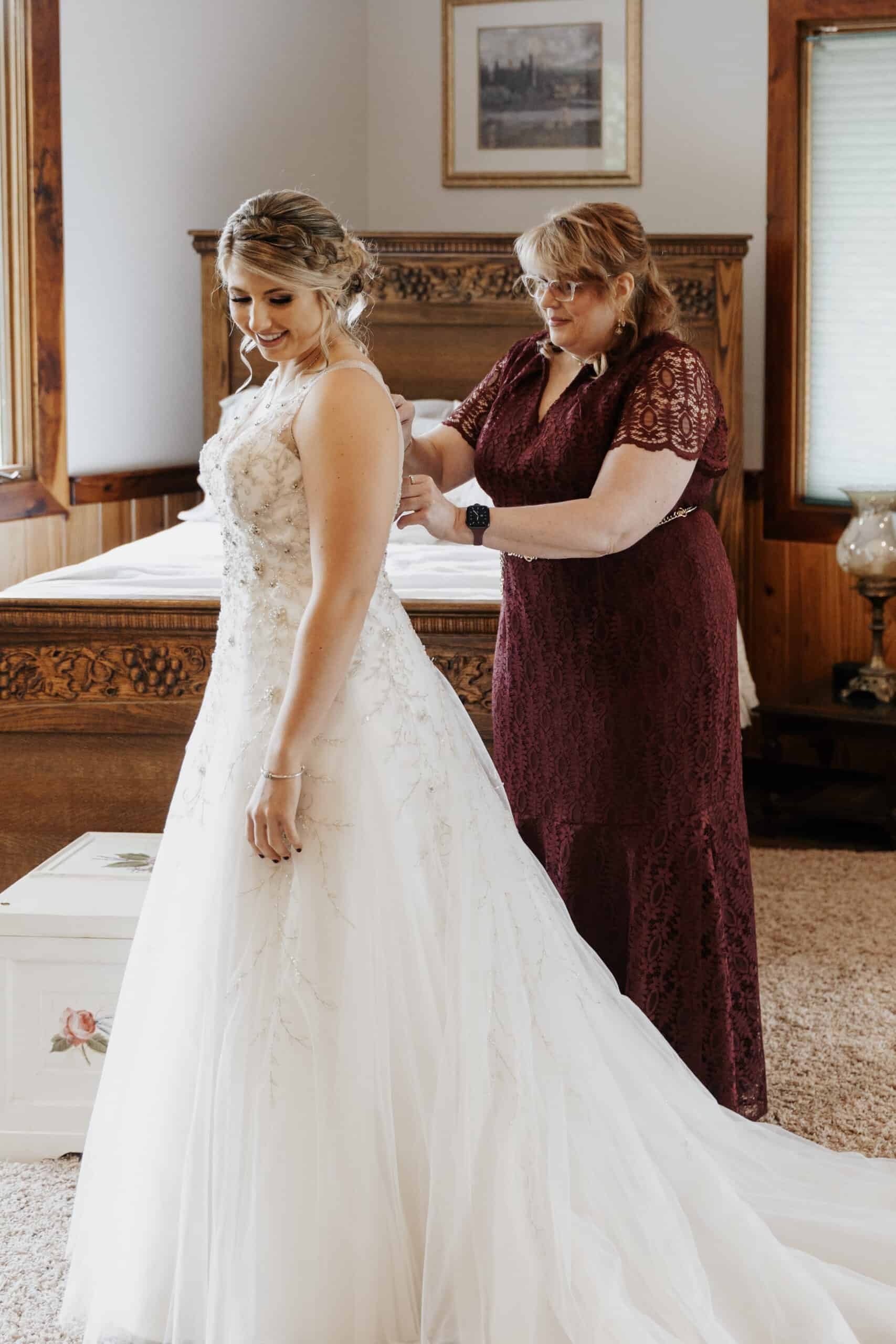 The Special Day
"Instead of a typical 'honeymoon fund jar', I wanted to do something different. Nick and I are just such a fun relaxed couple when we are together…so I wanted something to resemble that. I ended up putting out jars for people to put in cash to pick who should get a pie in the face at the end of the night.
I knew Nick would take it, even if I had more money in my jar…well he did have to get the pie in the face! It was just such a fun moment because prior I helped him adjust the apron and him and I had such a wonderful day.
It was the perfect fun to end our night with. After he had whip cream smashed in his face, I helped him get cleaned up and we still crack up watching the video!" – #SavvyBride Alexandra M. 
Alexandra + Nicolas // October 10, 2020 // Wichita, KS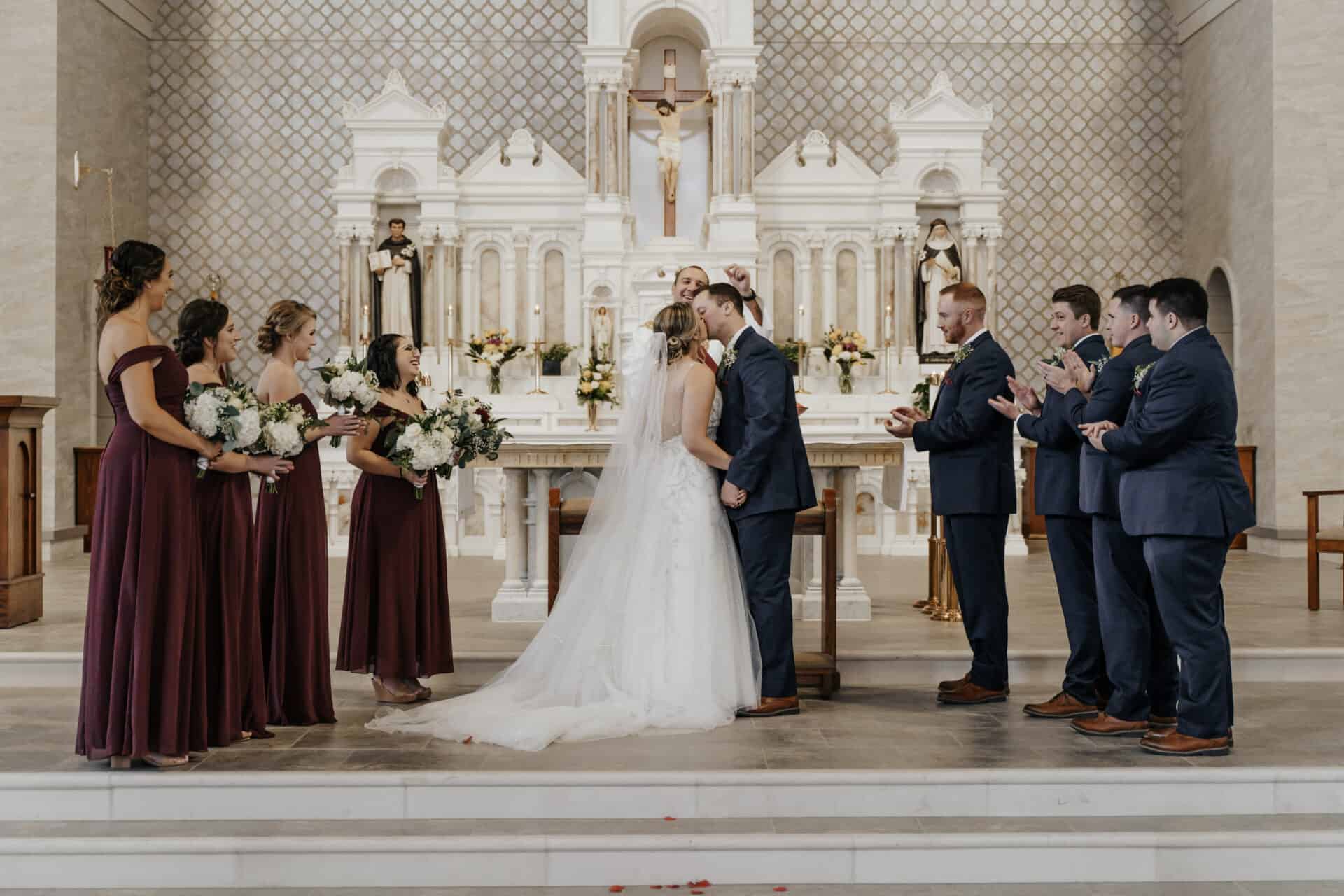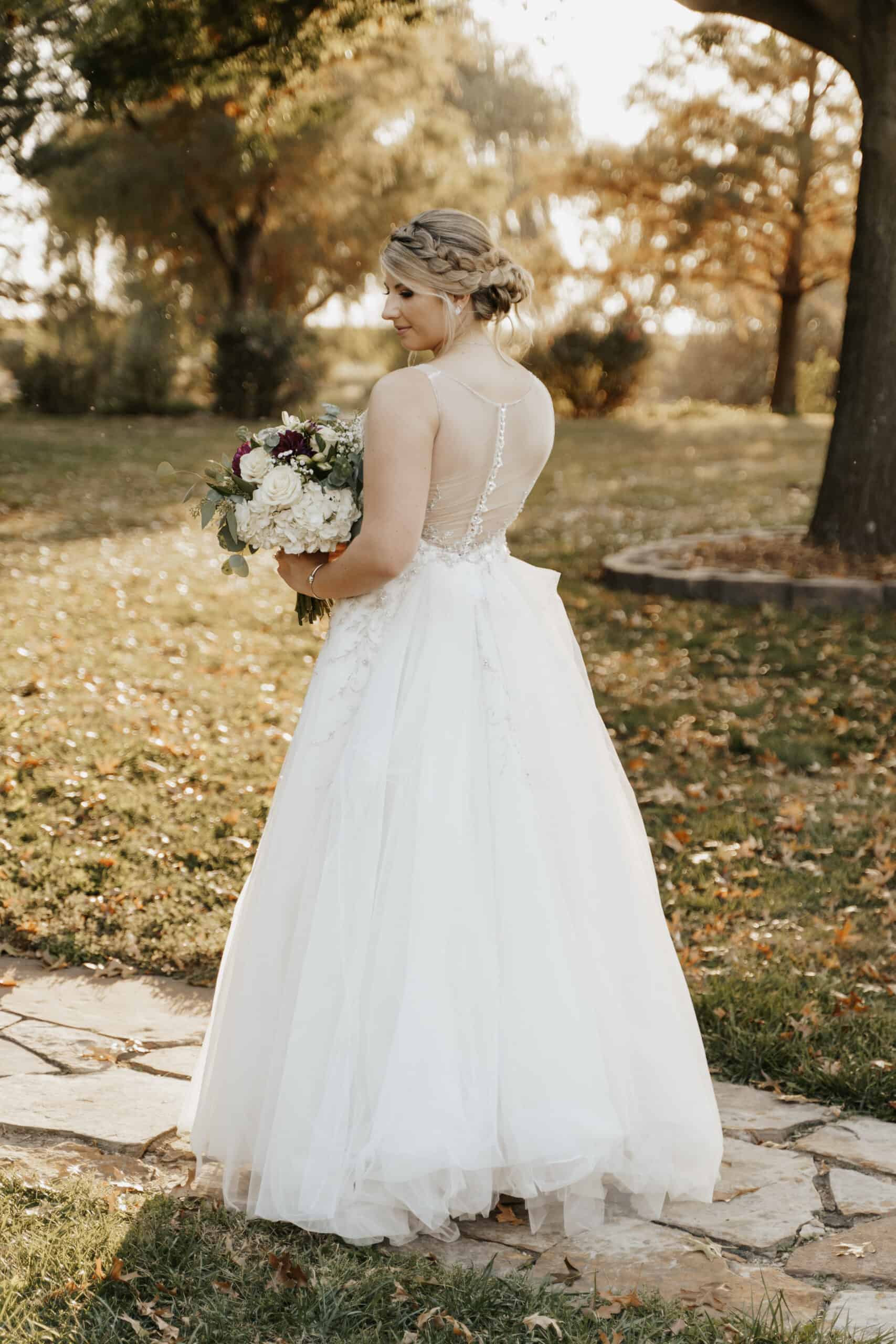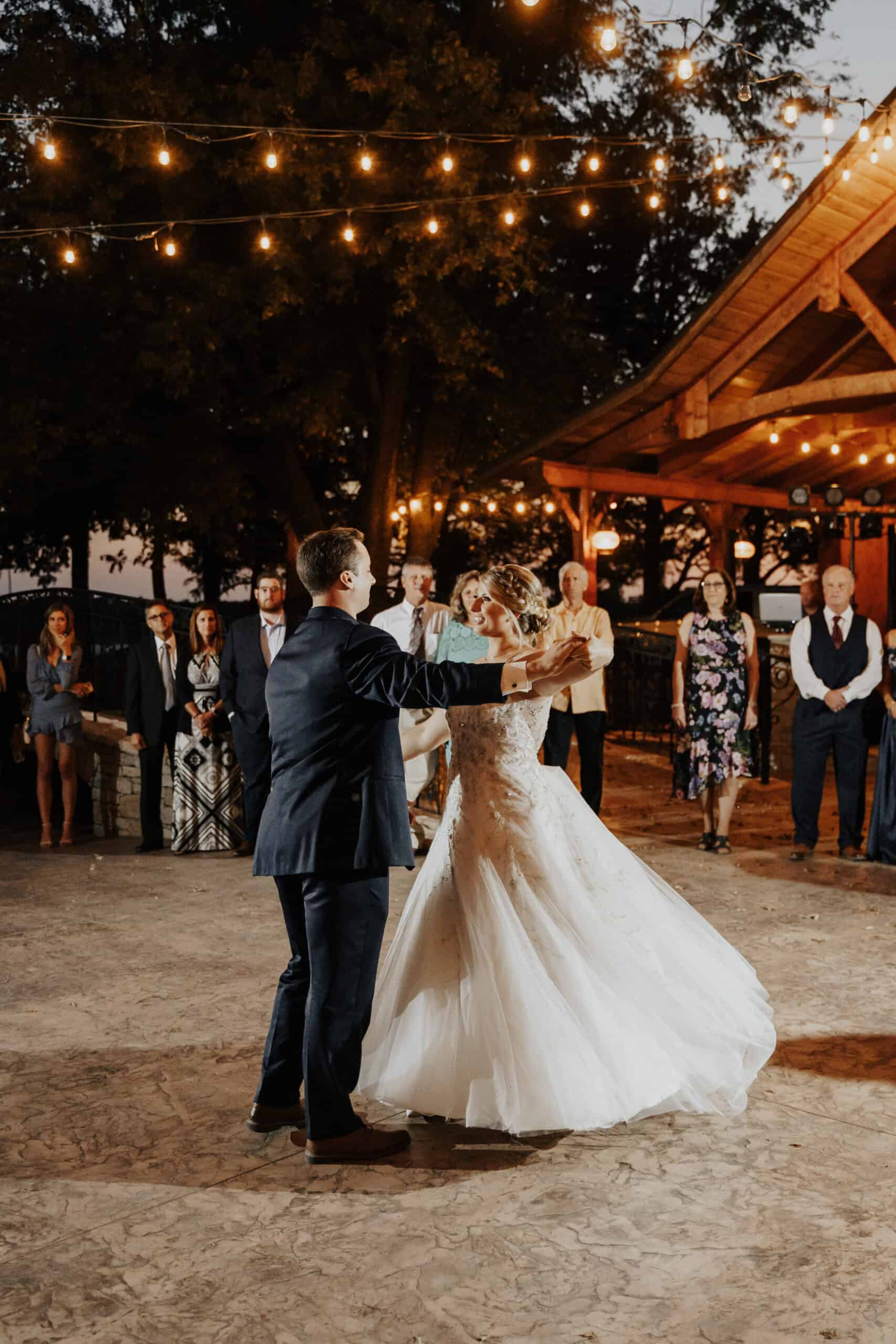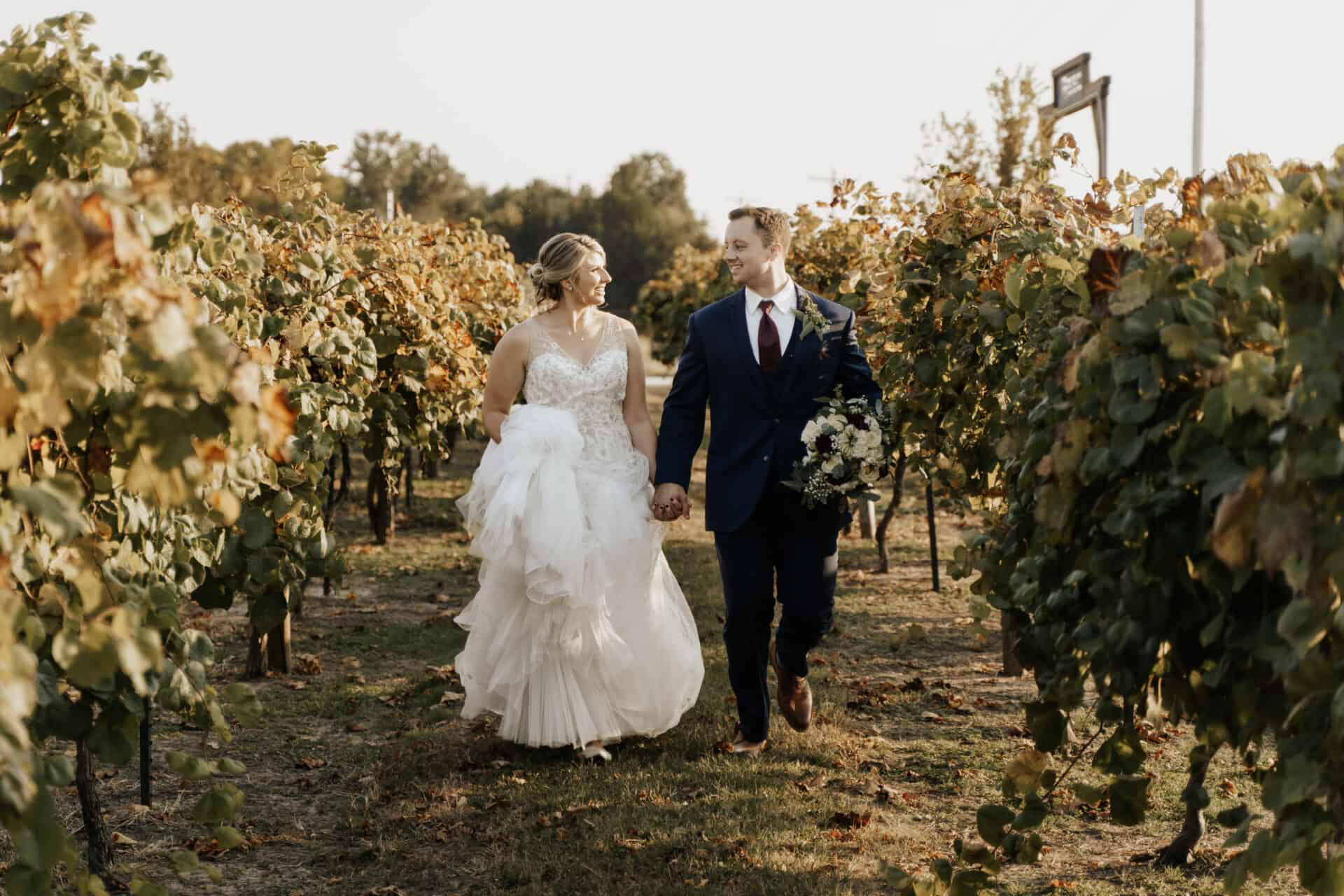 A gorgeous sunset stroll through Prairie Hill Vineyard! Photography by Justin Casanova Photography
The Vendors
Bridal Gown – Savvy Bridal Boutique
Photography – Justin Casanova Photography
Venue – Prairie Hill Vineyard
Hair – Jessica Latham, Love is in the Hair
MUA – Blushed Beauty Co.
Cake – Stand Tall Bake Shop
Entertainment – All World Entertainment
Catering – Blue Moon Caterers
We are seeking real #SavvyBrides to feature on our Instagram and blog! If you recently purchased your gown at Savvy and have your wedding photos, we'd love to feature you! Send your love story and 8-10 of your favorite wedding photos for a chance to be featured. We can't wait to hear from you!
Share your Love Story here.
Start your wedding dress shopping experience with Savvy Bridal today by scheduling an appointment online.
Learn more about our Curated Dress Collection here.