"Let's take a look at #SavvyBride Kaitlyn's big day! This Savvy Bride married her husband, Mitchell, at Summit Hill Gardens Event Center in Chanute, KS on December 19, 2020! The event space has numerous flower beds, sculptures, a stone schoolhouse built in 1874, a greenhouse, a honeymoon cottage, and a retail soap shop in a reclaimed and renovated barn with a loft! A perfect choice for any Kansas Bride looking for an outdoor rustic wedding venue. 
Initially, this bride and groom were set to be married in the Fall, so they went with burgundy and slate blue wedding colors – which worked perfectly with their rustic theme after a few date changes.
Here's this #SavvyBride's love story, in her own words!
The Proposal
"Mitchell and I had been together for two years, though we had went to school together growing up. We didn't date until after college and I moved back home…
Christmas Eve morning of 2019 we were getting up and around. I remember I was making the bed and little did I know that as I turned around he was on one knee. I said yes to my best friend." – #SavvyBride Kaitlyn
You've got the ring. Next stop, Savvy.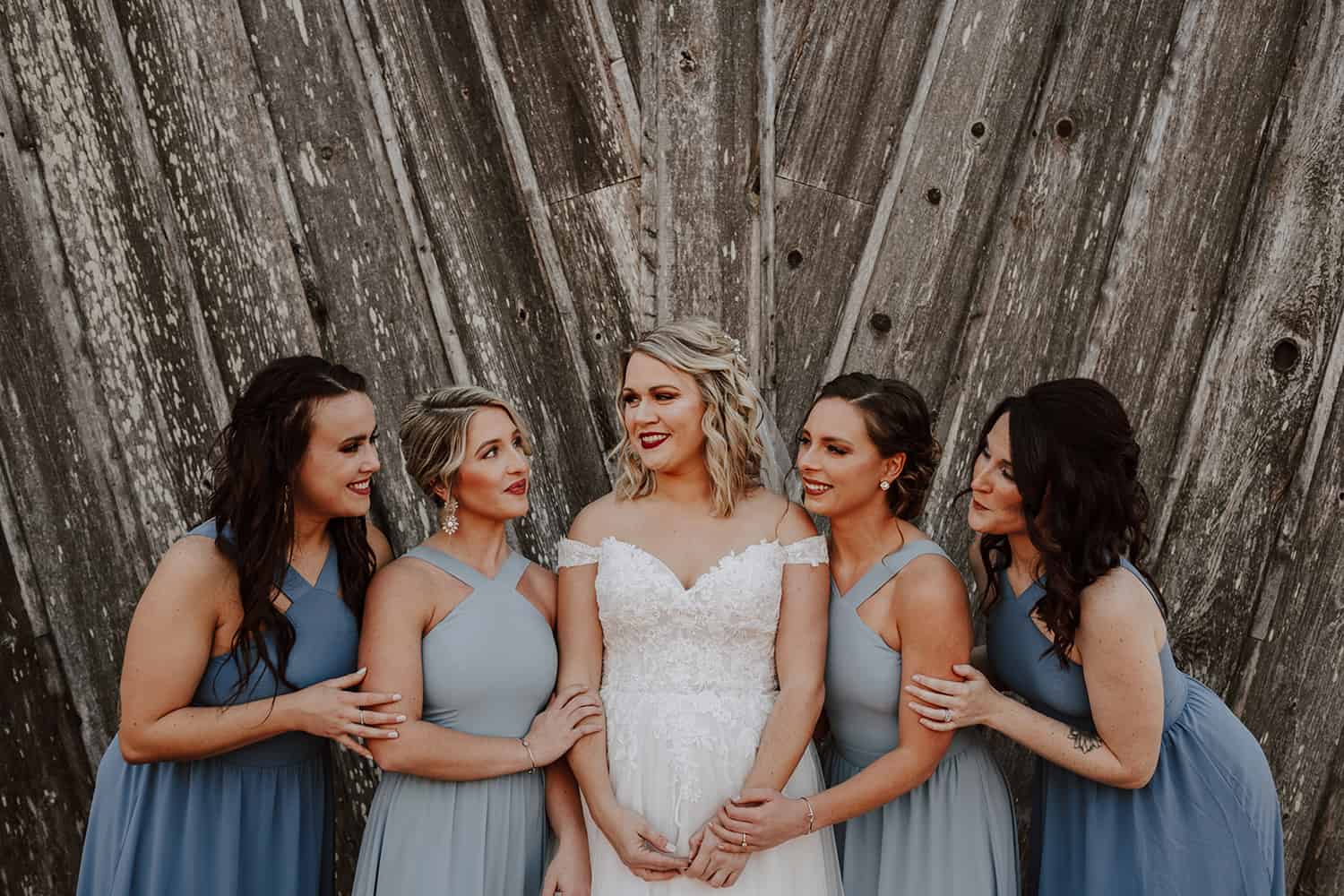 The Dress
Our boutique is rated the top bridal boutique in Kansas City by brides! Did you know that we recently opened our newest location in Lawrence, Kansas?!
At Savvy Bridal you will discover patient and knowledgeable consultants with a curated and affordable selection of designer gowns. We are by appointment only so that our focus is exclusively on you. Our gowns are priced between $1000 – $2,500. Schedule an appointment at Savvy Bridal in Lawrence today!
Many brides-to-be are unsure of what types of dress styles are available before they go dress shopping, which can make it difficult to tell your bridal consultant what style you like when it's time to try on!
Thankfully, we have a great variety of gorgeous dress styles to view BEFORE you step foot in our boutique! Browse our wedding dress styles on our online Gown Gallery here.
At Savvy Bridal we pride ourselves on curating the perfect selection of designers and styles to match the desires and preferences of our brides.
Size 0-24 can be ordered by our Special-Order designers, based on your custom measurements taken right here in-store by our professional bridal consultants. Gowns can be ordered in any color desired depending on the gown and designer!
Here's what #SavvyBride Kaitlyn had to say about her wedding dress shopping experience at Savvy Bridal,
"My bridal style was I'd say…rustic and off the shoulder. I knew I wanted something with an A-line, lace, and off the shoulder. At Savvy I was able to find exactly that! I only tried on 4 dresses and the last one I tried on WAS the one! Savvy made it super easy to find a dress as well." – #SavvyBride Kaitlyn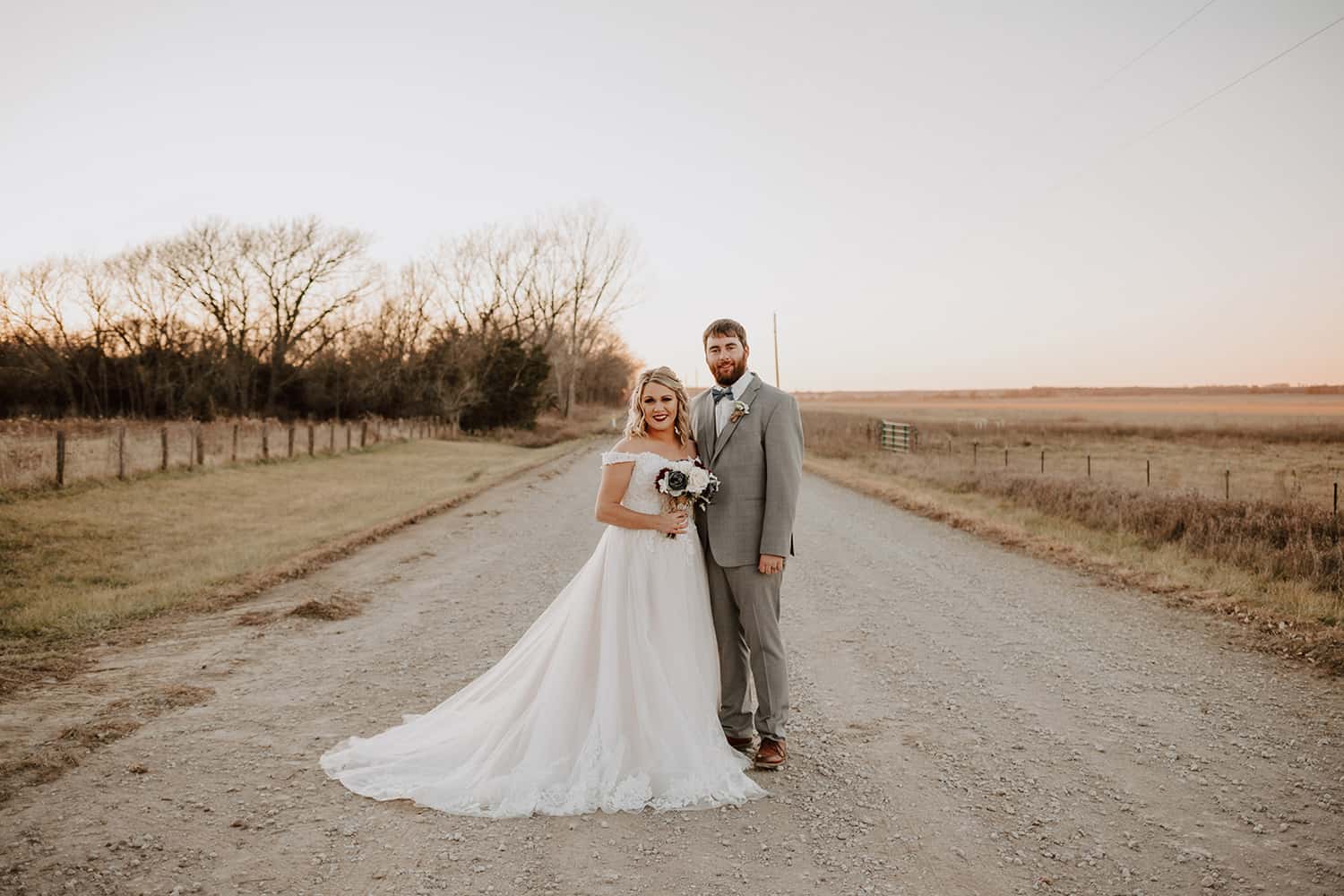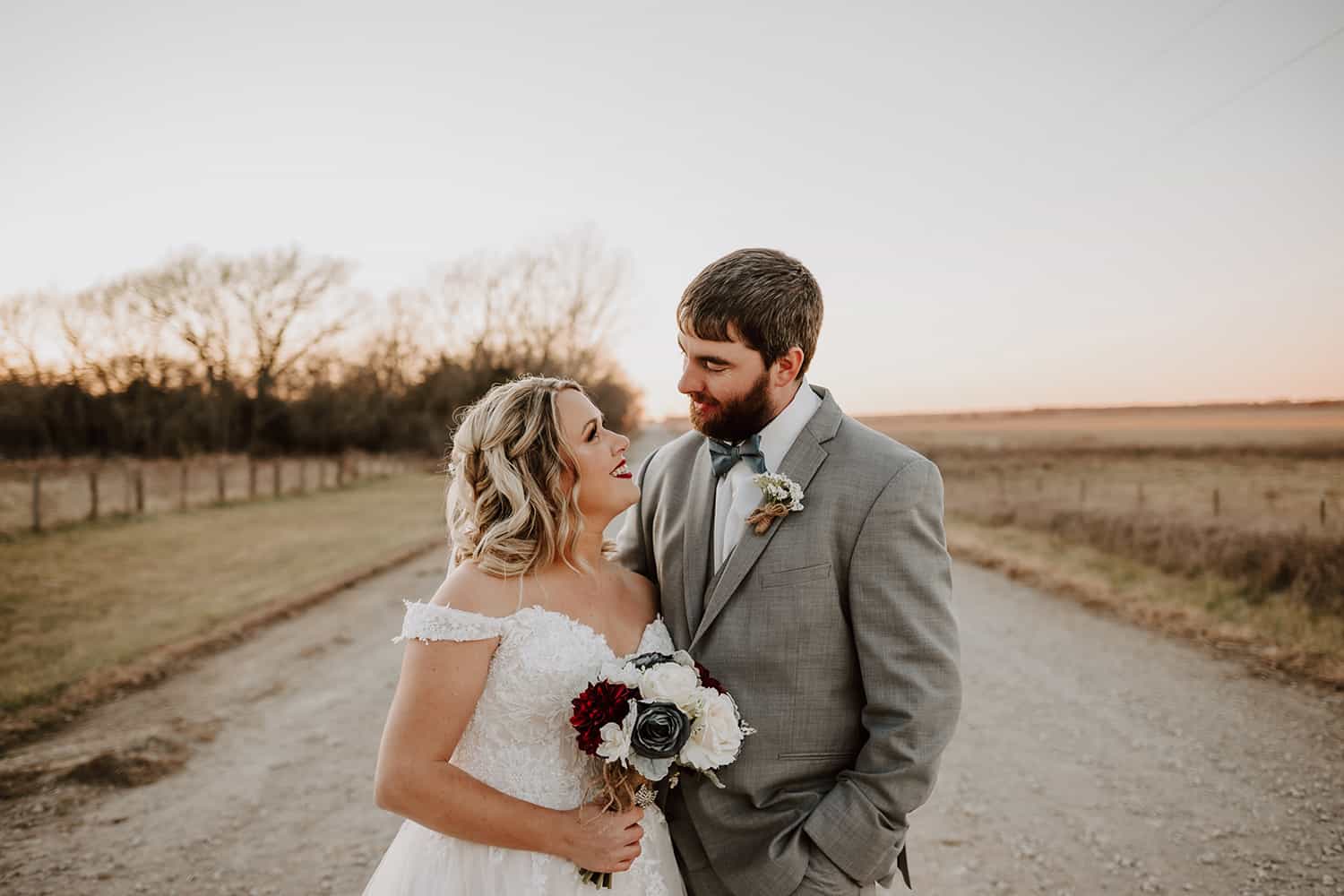 The Special Day
"The most special memory from the day was dancing with our 2-month-old daughter. We were supposed to get married in October of 2020, but I had found I was pregnant in February. We had to postpone our wedding to December. Which meant our daughter would be at our wedding!"
"Mitchell asked me if he could dance with her at the wedding. He chose the song "Lady" by Brett Young. It was the most precious thing, to see the two most important people in my life cherish this moment." – #SavvyBride Kaitlyn
Kaitlyn + Mitchell // December 19, 2020 // Chanute, KS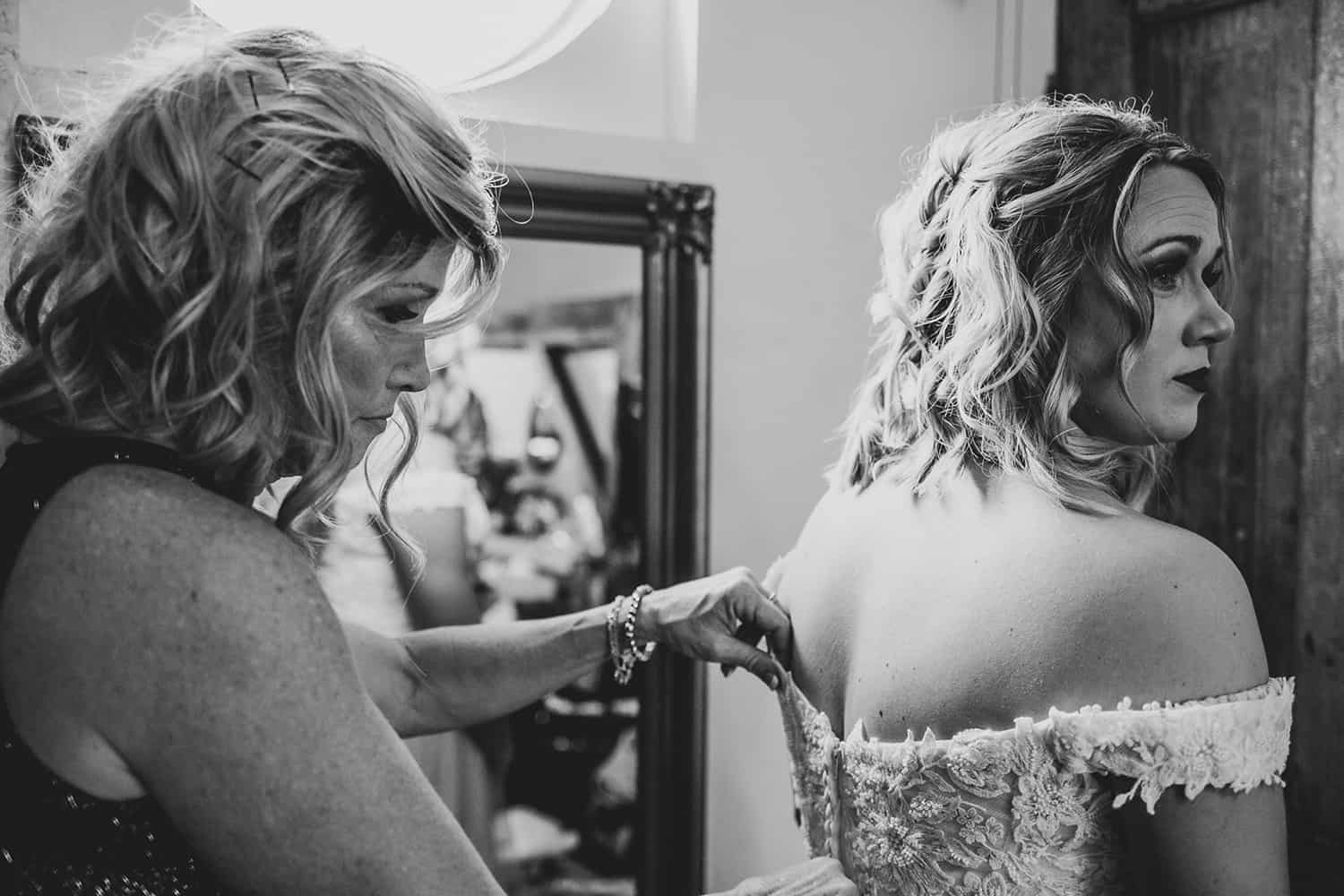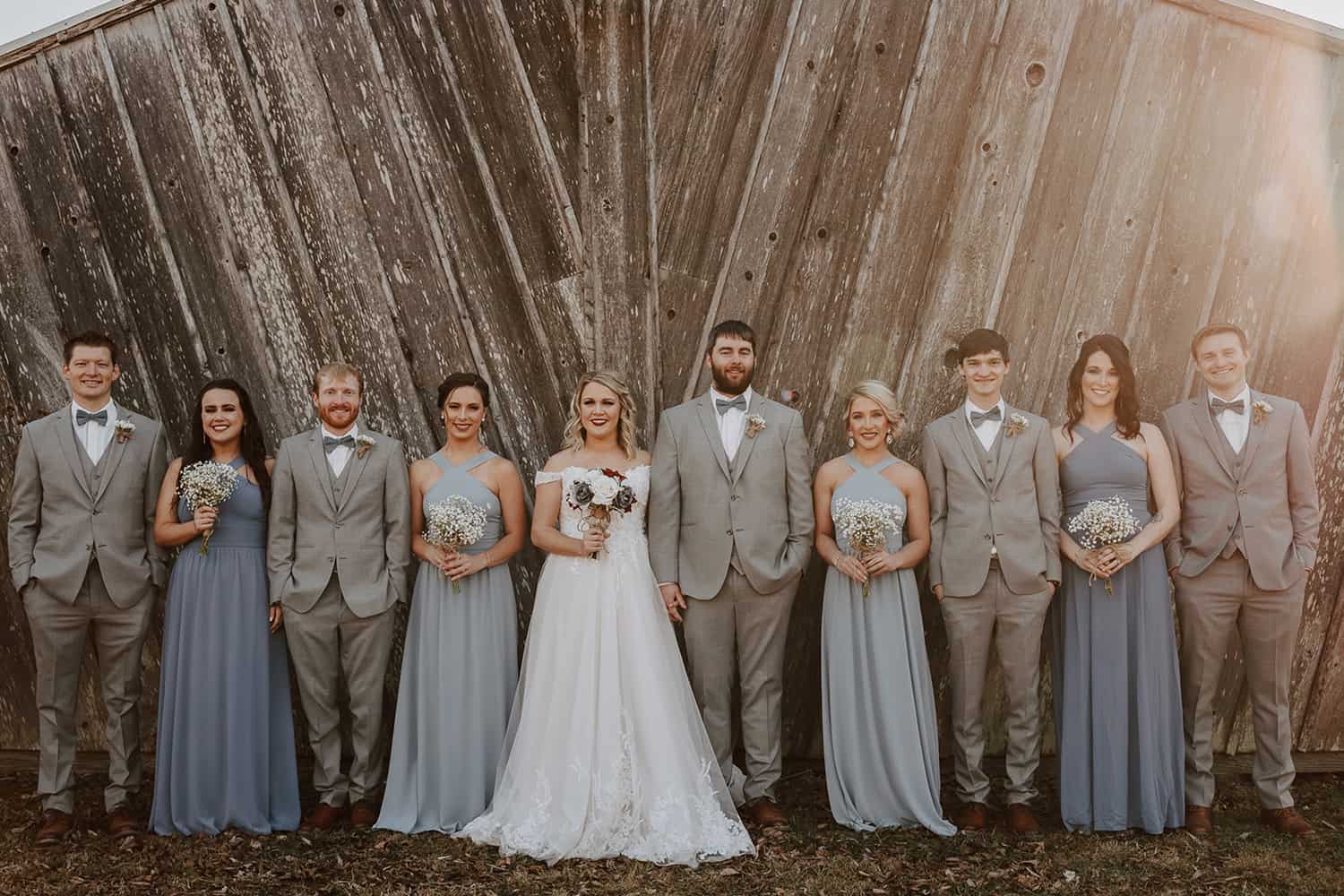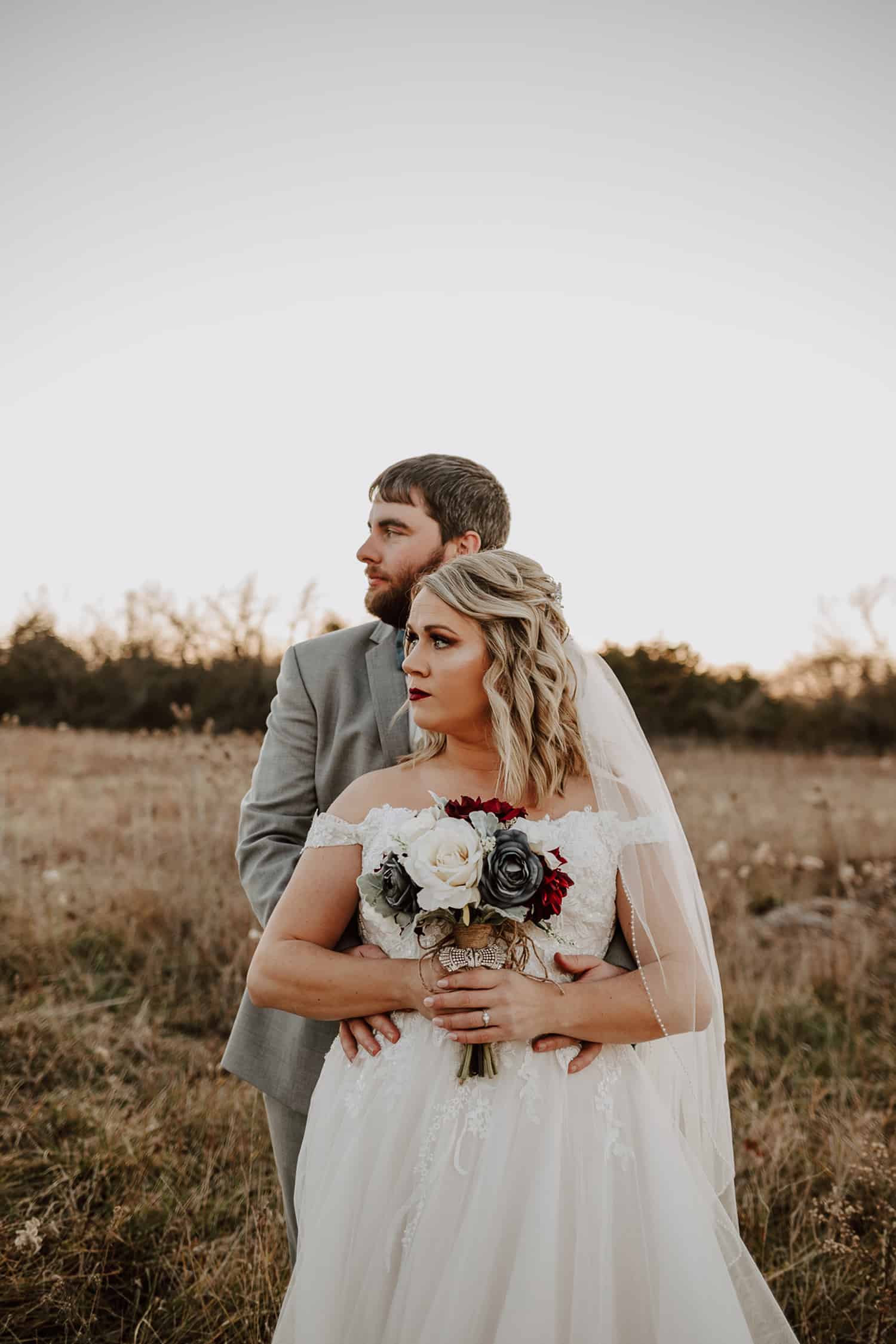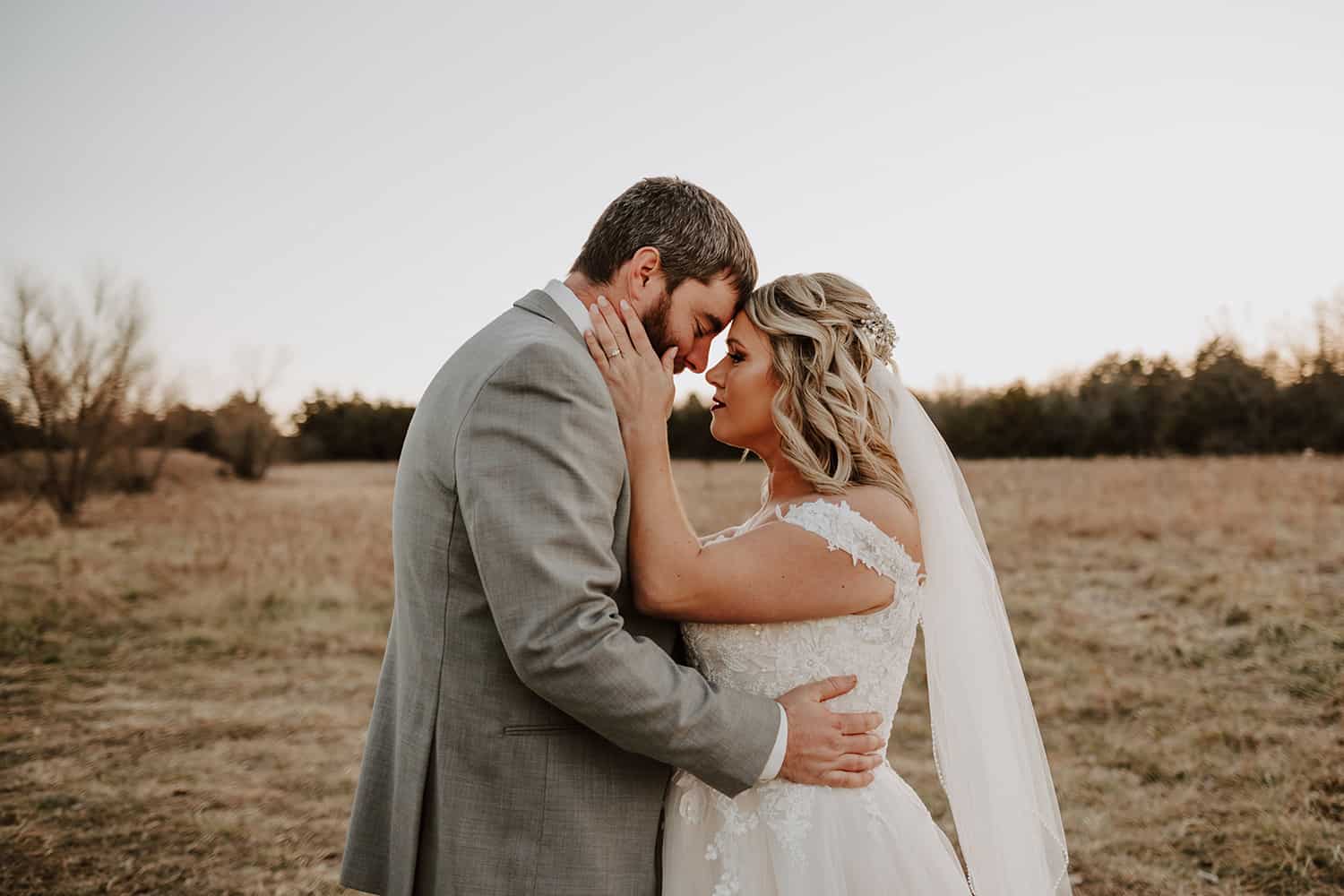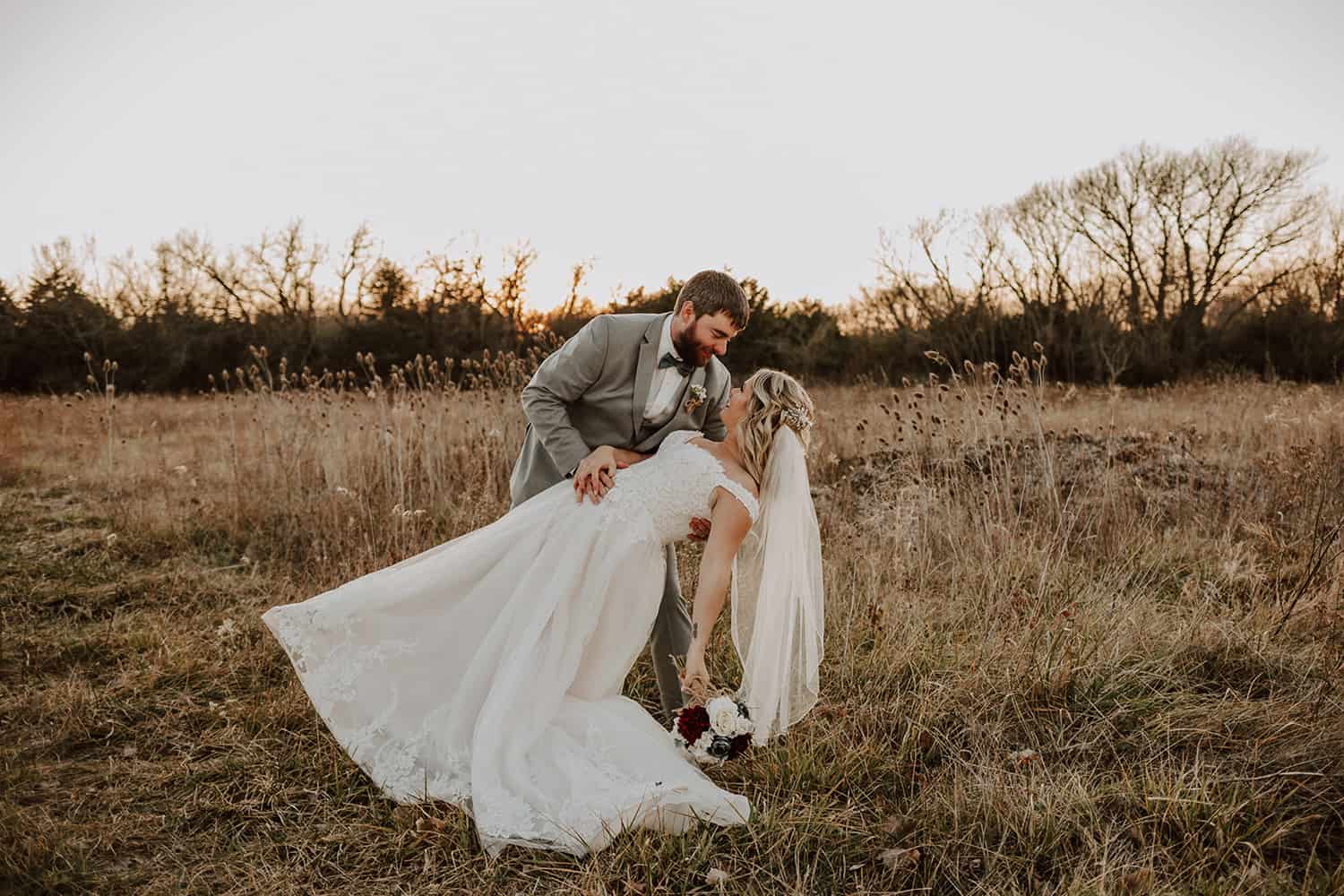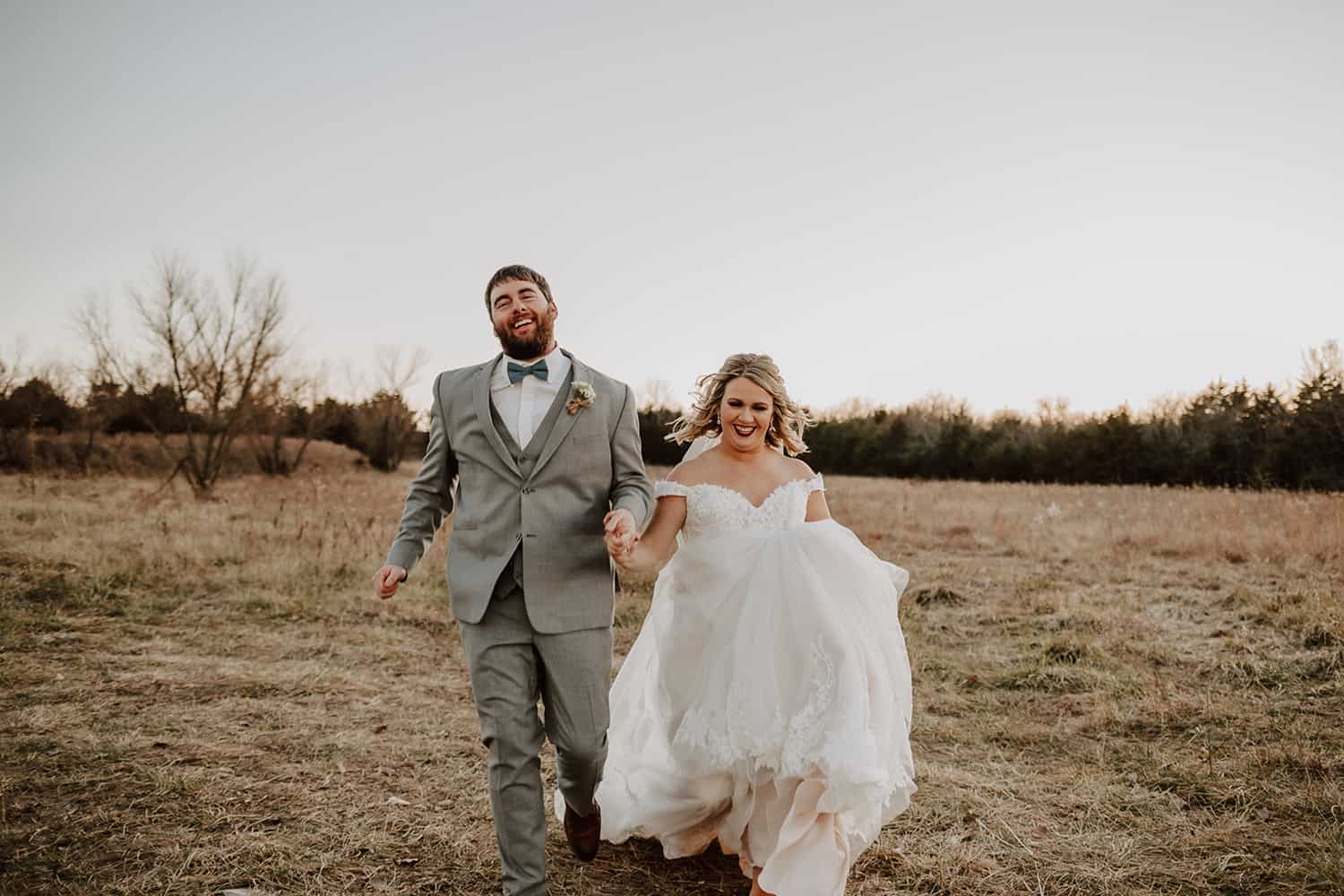 Photography by Wild Tribe Photography
The Vendors
Bridal Gown – Savvy Bridal Boutique
Photography – Wild Tribe Photography
Venue – Summit Hill Gardens Event Center
We are seeking real #SavvyBrides to feature on our Instagram and blog! If you recently purchased your gown at Savvy and have your wedding photos, we'd love to feature you! Send your love story and 8-10 of your favorite wedding photos for a chance to be featured. We can't wait to hear from you!
Share your Love Story here.
Start your wedding dress shopping experience with Savvy Bridal today by scheduling an appointment online.
Learn more about our Curated Dress Collection here.