Let's take a look at #SavvyBride Peyton M.'s big day! This Savvy Bride married her husband, Dan, at Executive Hills Polo Club in Kansas City, MO on October 17 of 2020! The venue has an enormous 7,000 sq. foot mansion with just the right amount of rustic charm. Not to mention, the venue includes 15 scenic acres, a large pond, a waterfront gazebo AND a registered helipad!  Whether you're planning an intimate ceremony or an elaborate grand event, the Executive Hills Polo Club has something for every couple!
Uniquely, Peyton and Dan's wedding had no theme! They just wanted everything to look and feel very romantic – hints of navy, burgundy, ivory, and gold really tied it all together.
Here's this #SavvyBride's love story, in her own words!
The Proposal
"I had known Dan was going to propose on a Saturday at Powell Gardens (he's not subtle) so I was not expecting anything when I came home from work the Tuesday before and he asked me to close my eyes…
When I opened them, Dan was on one knee with the most beautiful ring! I was so shocked and immediately started crying. Come to find out that he had gotten the ring early and couldn't wait until Saturday to pop the question."
"I got engaged on a Tuesday in my kitchen and it was the happiest moment of my life!" – #SavvyBride Peyton M.
You've got the ring. Next stop, Savvy.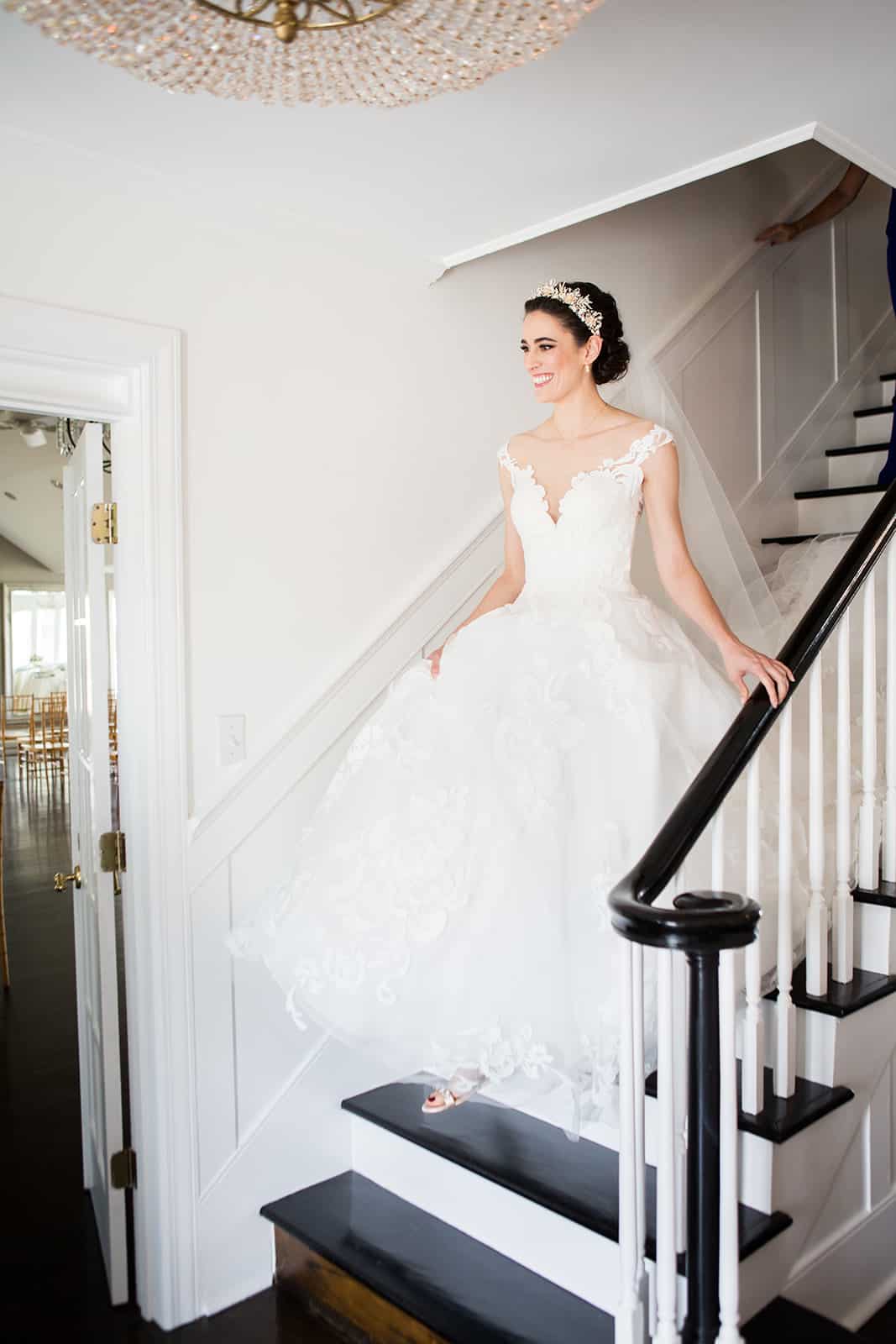 The Dress
Our boutique is rated the top bridal boutique in Kansas City by brides! Did you know that we recently opened our newest location in Lawrence, Kansas?!
At Savvy Bridal you will discover patient and knowledgeable consultants with a curated and affordable selection of designer gowns. We are by appointment only so that our focus is exclusively on you. Our gowns are priced between $1000 – $2,500. Schedule an appointment at Savvy Bridal in Lawrence today!
Many brides-to-be are unsure of what types of dress styles are available before they go dress shopping, which can make it difficult to tell your bridal consultant what style you like when it's time to try on!
Thankfully, we have a great variety of gorgeous dress styles to view BEFORE you step foot in our boutique! Browse our wedding dress styles on our online Gown Gallery here.
At Savvy Bridal we pride ourselves on curating the perfect selection of designers and styles to match the desires and preferences of our brides.
Size 0-24 can be ordered by our Special-Order designers, based on your custom measurements taken right here in-store by our professional bridal consultants. Gowns can be ordered in any color desired depending on the gown and designer!
Here's what #SavvyBride Peyton had to say about her wedding dress shopping experience at Savvy Bridal,
"I wanted to look regal and elegant. Shopping at Savvy was wonderful. I appreciated that I was able to search the racks as well as have the associate pick some out. And my dress was one of the associate's picks!" – #SavvyBride Peyton M.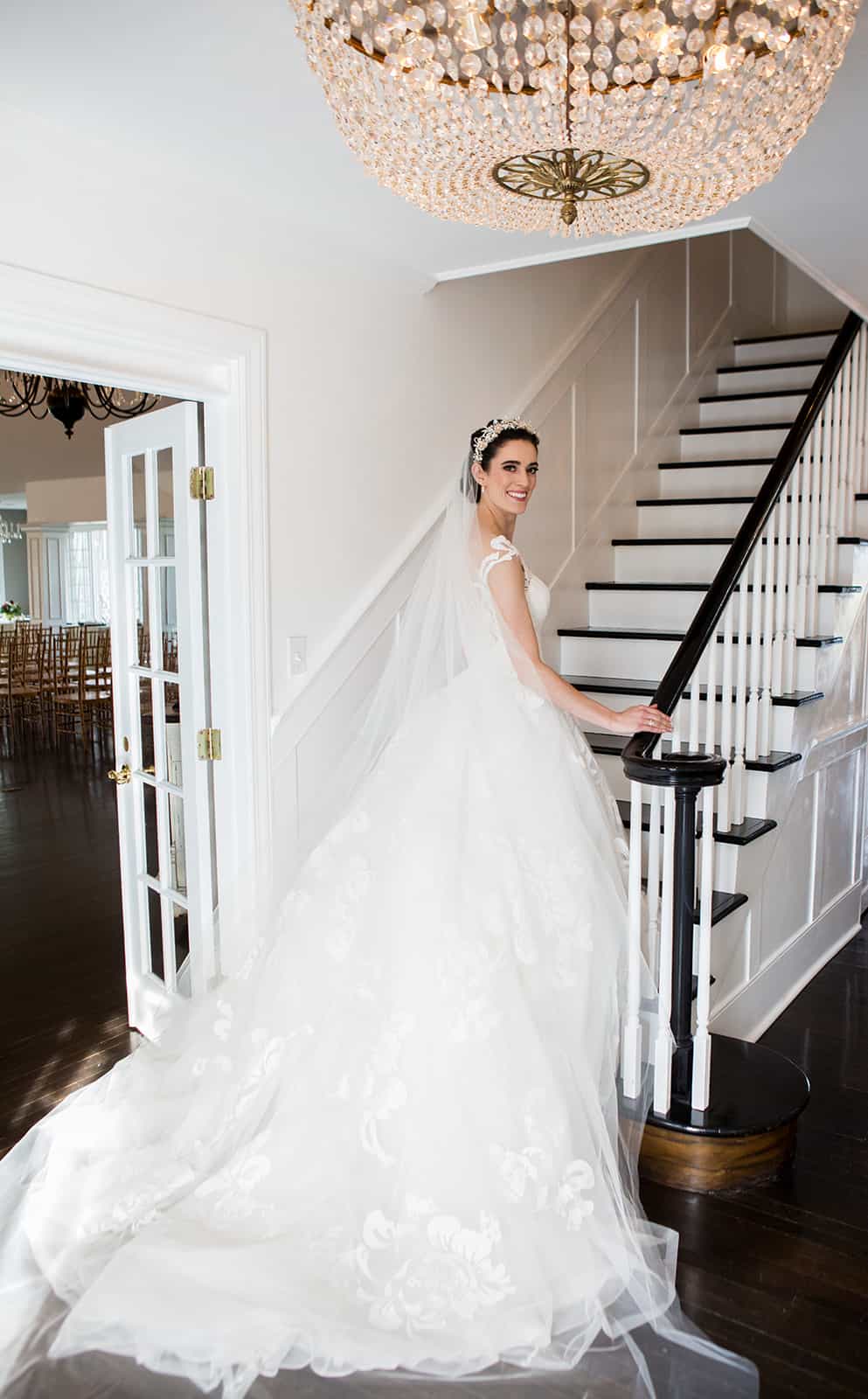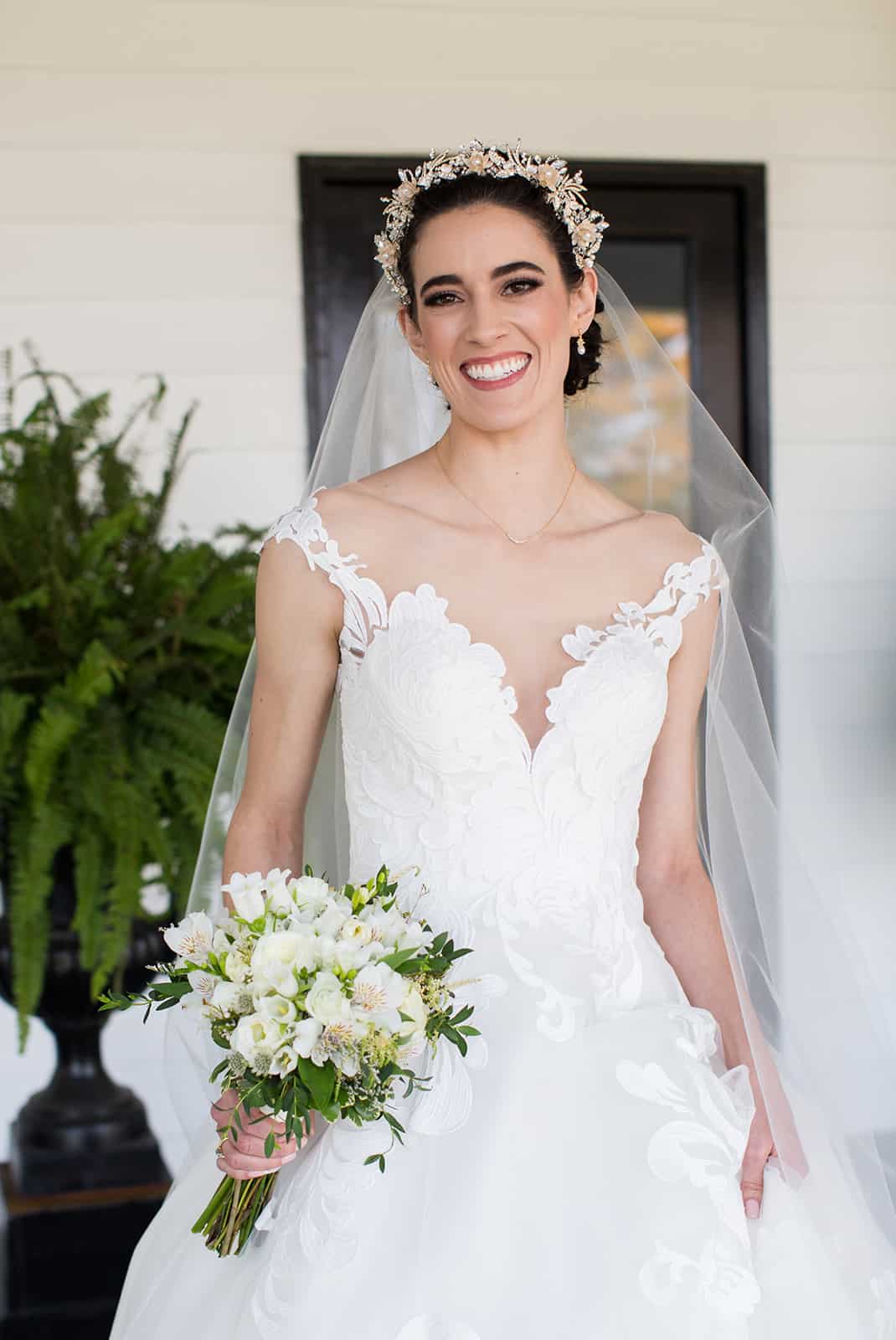 The Special Day
"Our first look was so special! I had been so excited to finally reveal my dress and veil to Dan and his reaction was perfect. He actually started crying even before turning around." – #SavvyBride Peyton A.
Peyton + Dan // October 17, 2020 // Kansas City, MO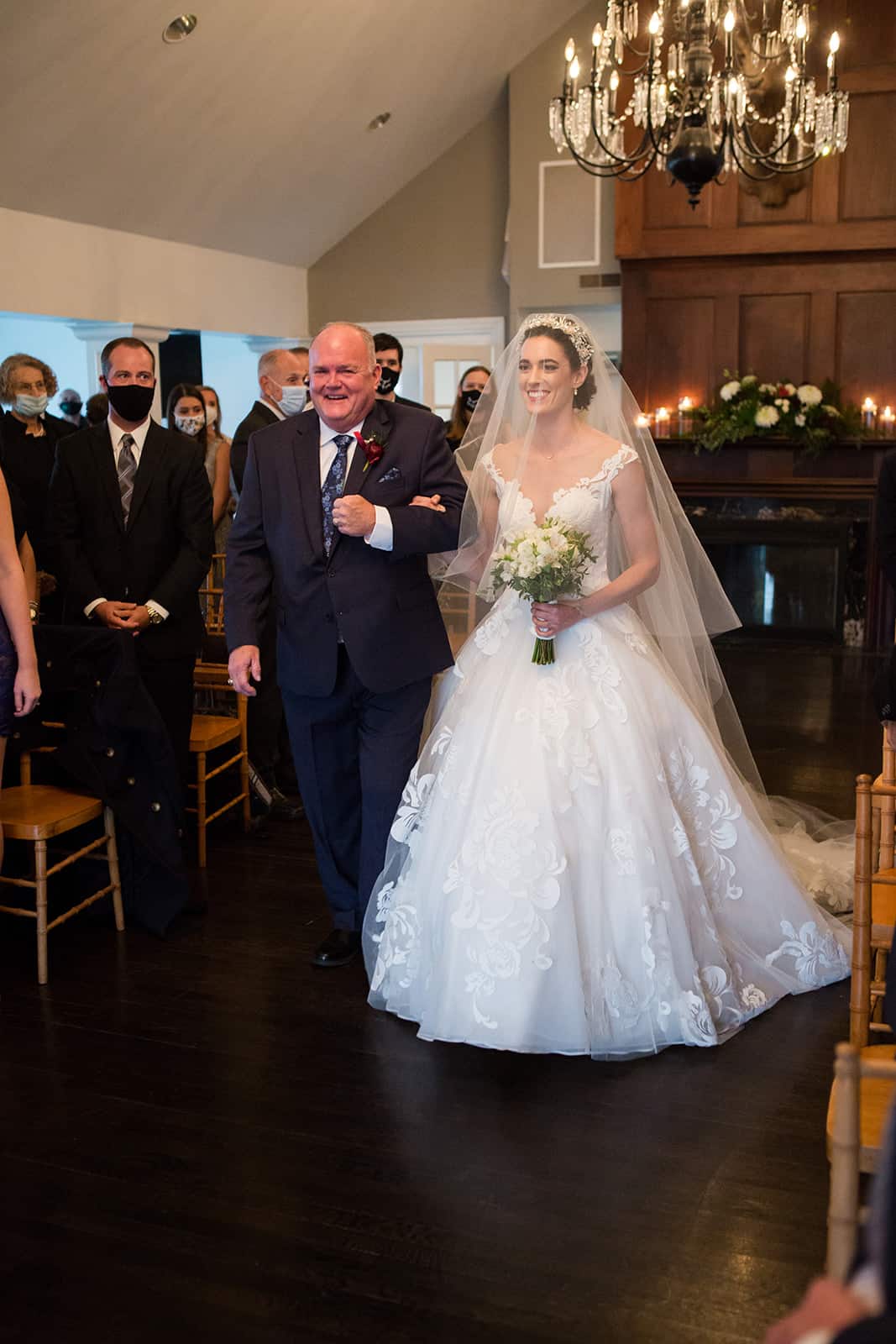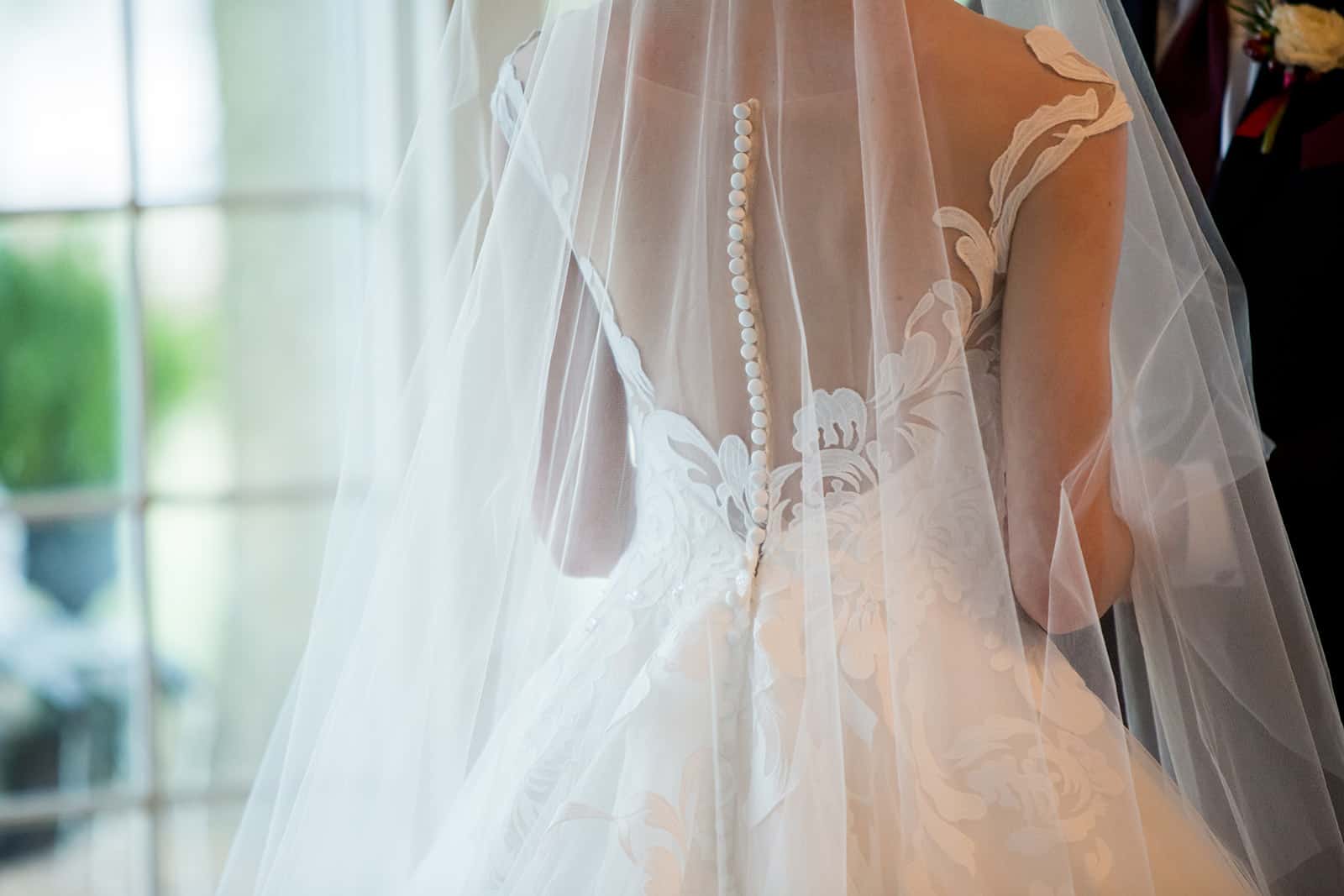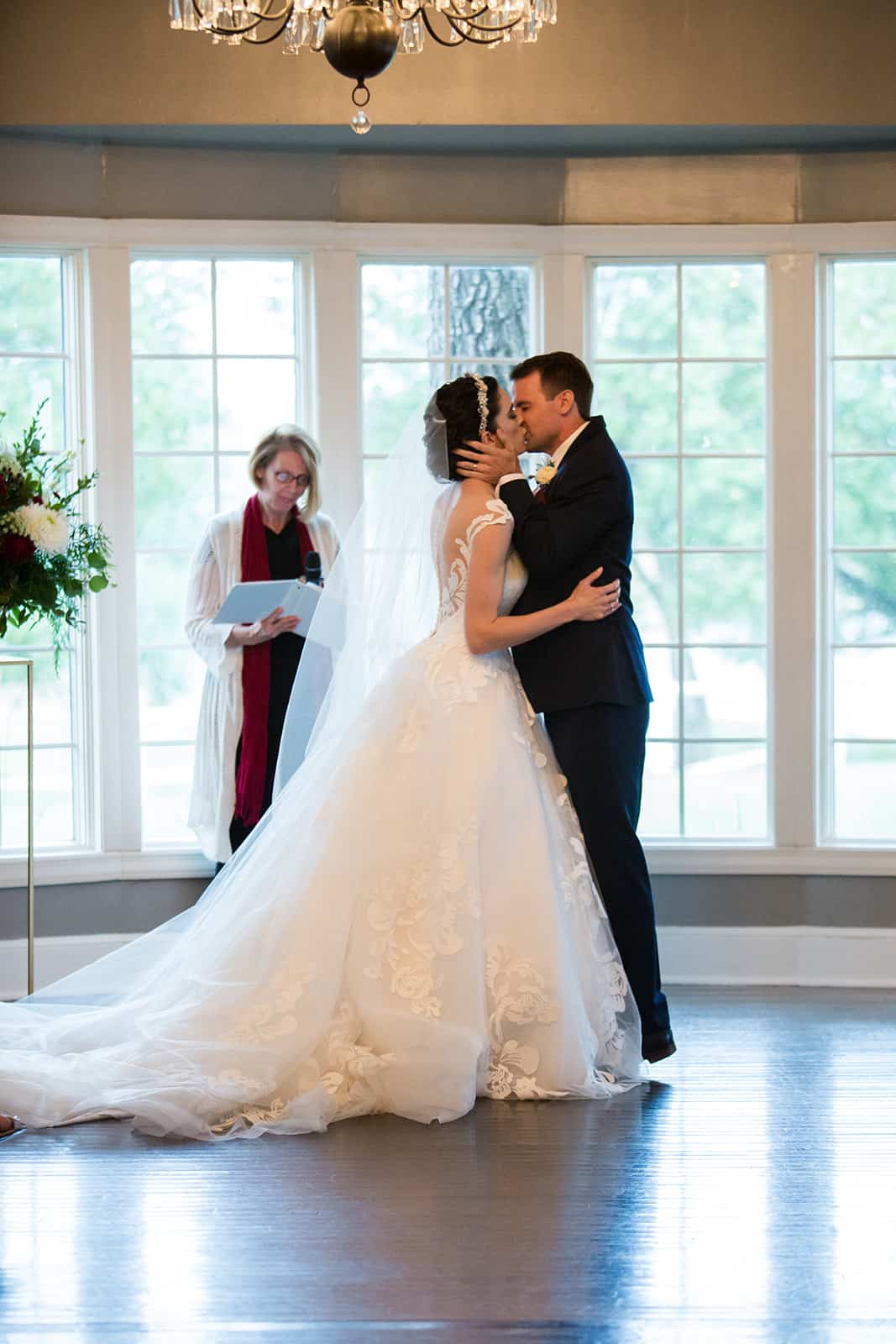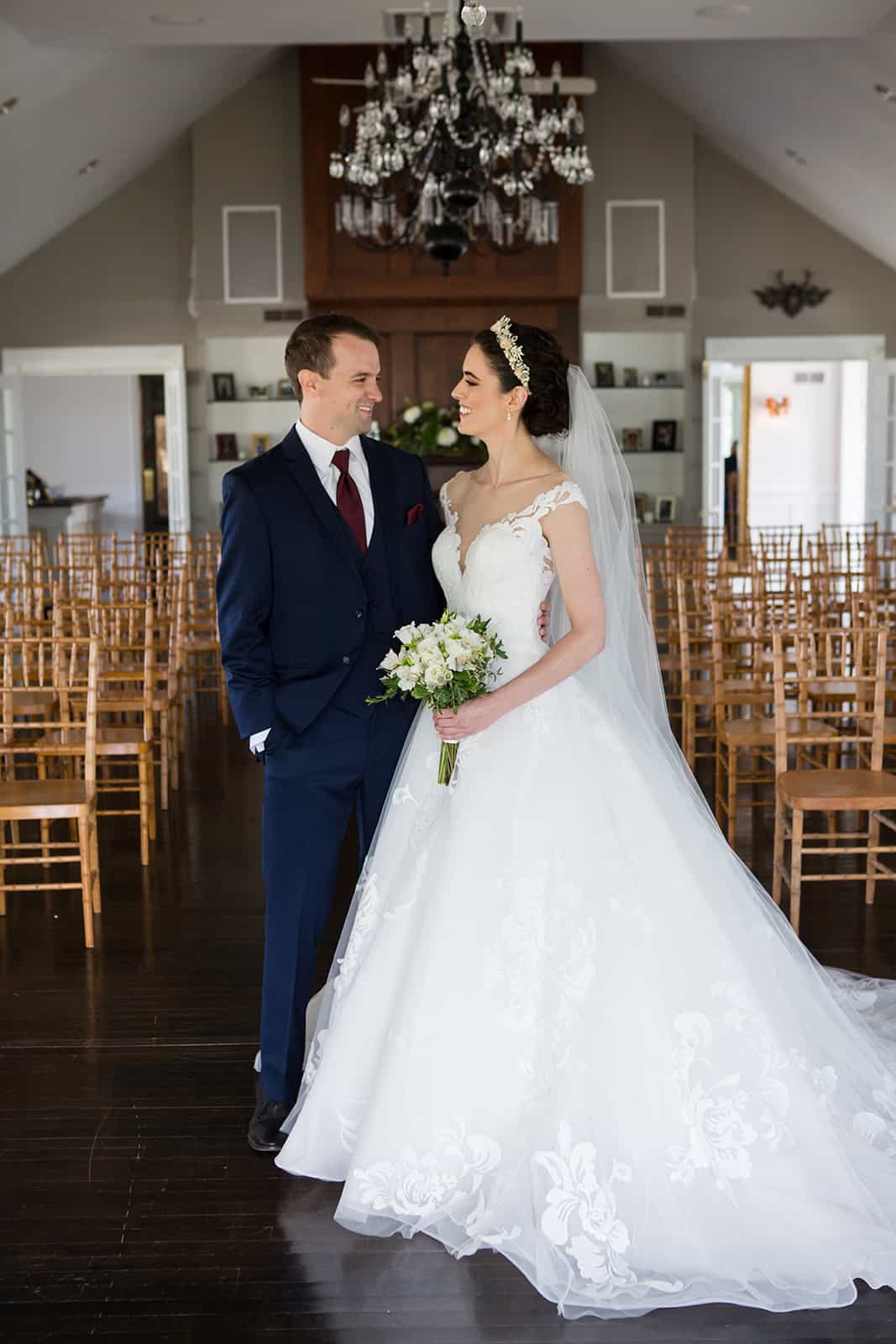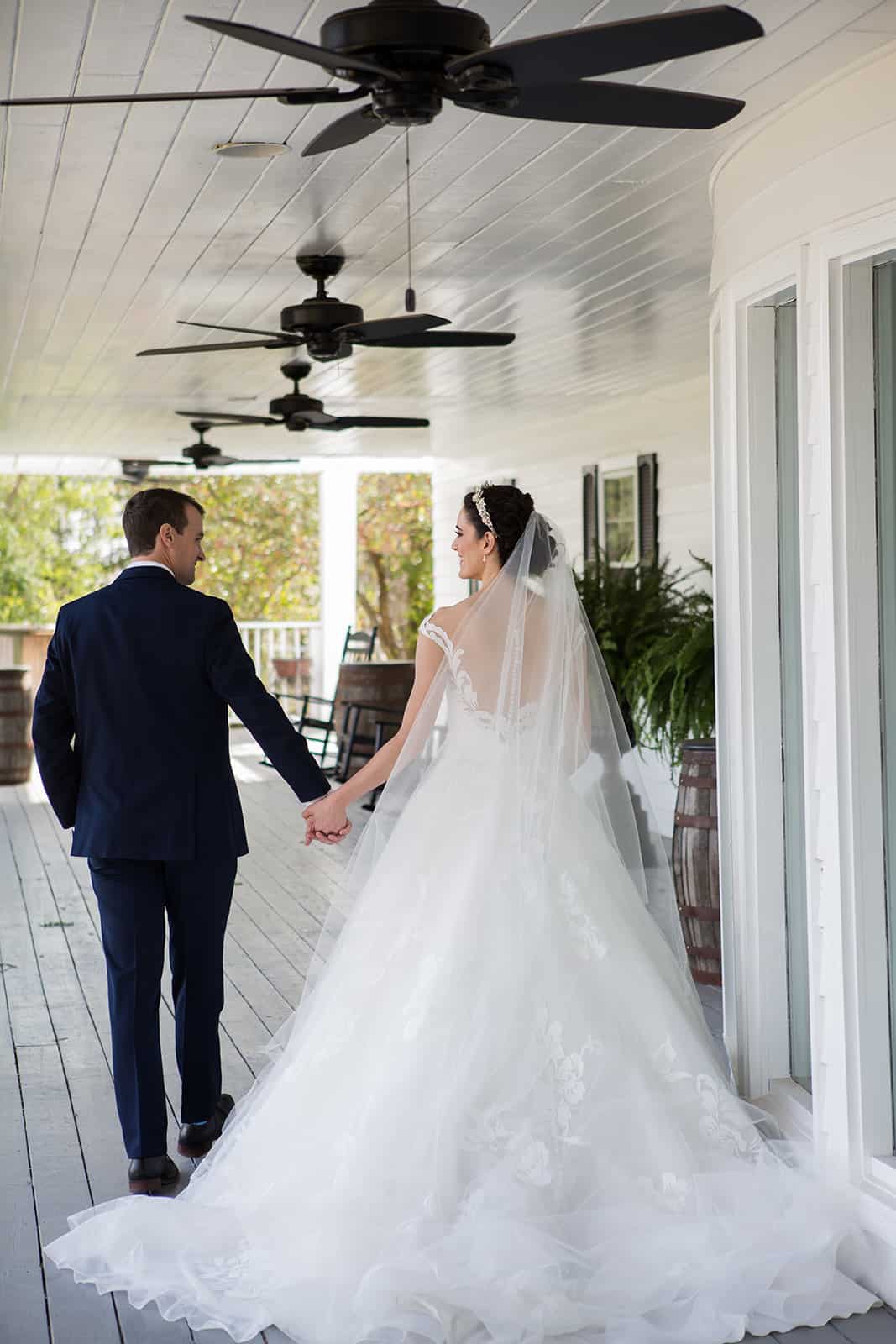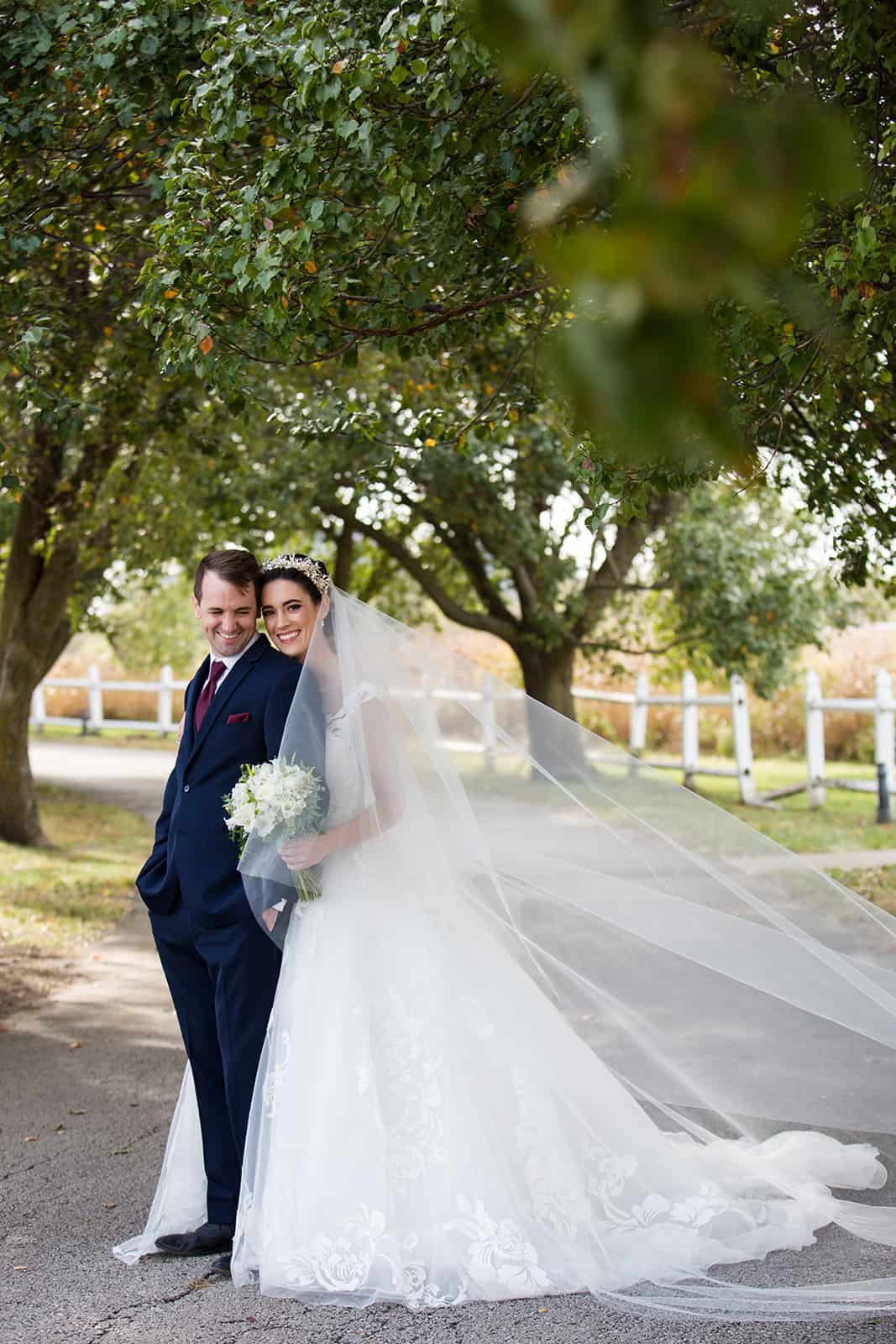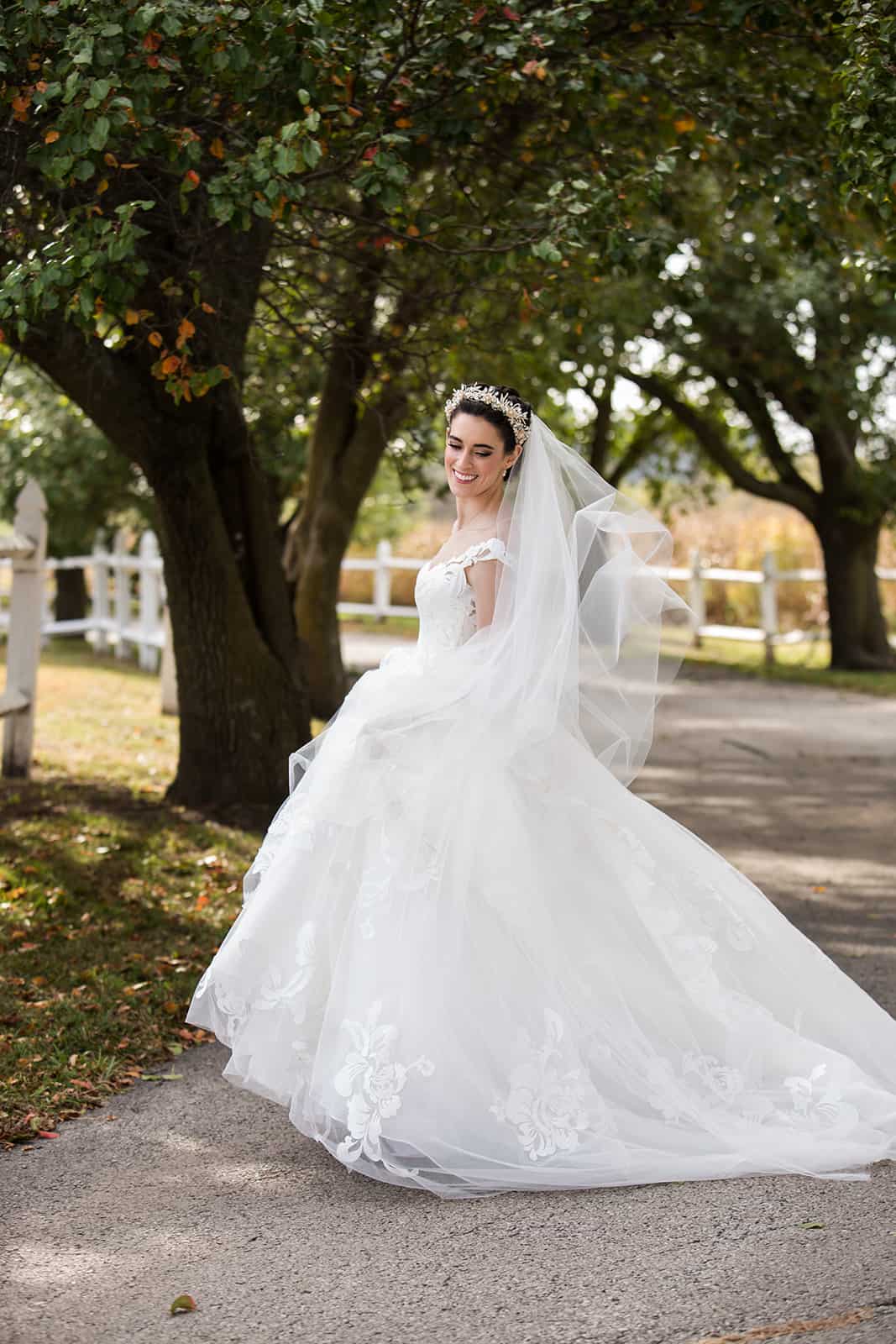 Photography by Melissa & Beth Photography
The Vendors
Bridal Gown – Savvy Bridal Boutique
Photography – Melissa & Beth Photography
Venue – Executive HIlls Polo Club
We are seeking real #SavvyBrides to feature on our Instagram and blog! If you recently purchased your gown at Savvy and have your wedding photos, we'd love to feature you! Send your love story and 8-10 of your favorite wedding photos for a chance to be featured. We can't wait to hear from you!
Share your Love Story here.
Start your wedding dress shopping experience with Savvy Bridal today by scheduling an appointment online.
Learn more about our Curated Dress Collection here.