Should You Skip Social Media at Your Wedding?
Send out save the dates, mail your invites and…share your hashtag? These days, making your wedding social media friendly is as much a part of the planning process as choosing a song for your first dance—and you'd better believe that dance will be all over Instagram within minutes.
But between bridal selfies, Instagram-documented bachelorette parties and wedding day snaps from guests, it might be time to back away from your phone this wedding season.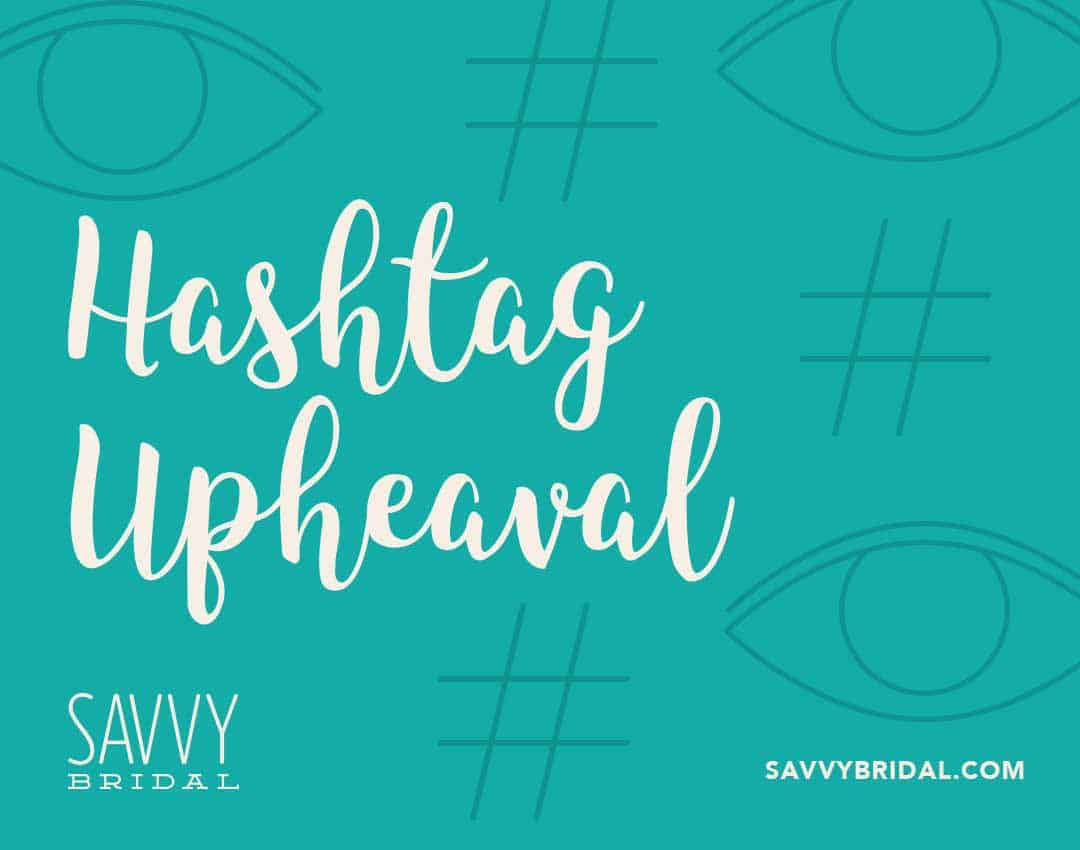 Hashtag upheaval
It's easy to understand the appeal of giving your get-together a hashtag, whether it's an engagement party or the big day—they encourage guests to get social and allow you to check out all their content later to relive the happy memories. But what about all those people who aren't celebrating with you? You've now opened a very wide door for them to see all that they're missing out on and who got invited instead of them. Although we're all for inviting only the people you really want to share these moments with, why introduce any unnecessary drama or stress into your life? Plus, now friends of friends and total strangers' eyes are on you.
Without designating a hashtag, guests will still post, but at least those posts won't be quite as easy to find. And if your heart is set on getting to enjoy friends' photos and videos, you can always create a shared Dropbox or Photo Stream.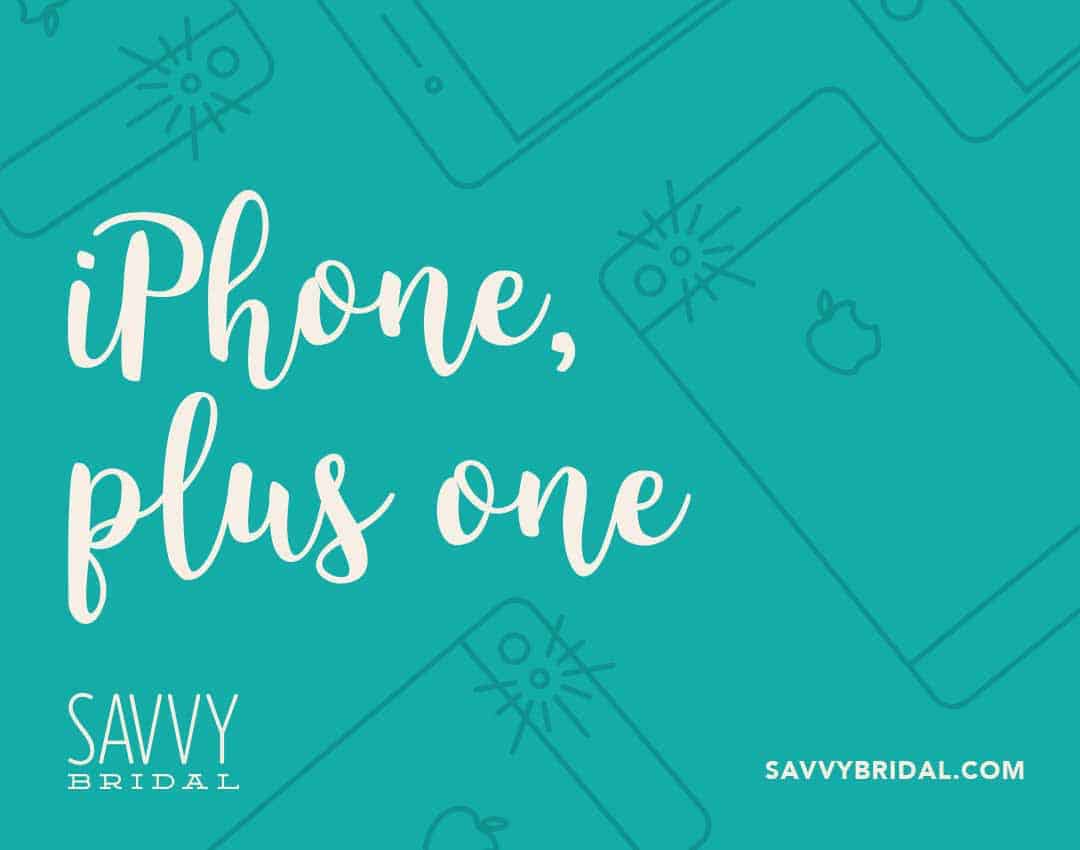 iPhone, plus one
While your guests are busy shooting photos and video, guess what they're not doing? Participating in some of the most memorable moments of your life. Regardless of the style of your wedding, it's safe to say you didn't envision saying "I do" and looking out to a sea of people holding up iPhones instead of faces smiling back at you.
Although it's fun to revisit how family and friends experienced the party, you're likely already paying someone to document everything. Encourage guests to actually enjoy the festivities you're throwing in part for them and leave the camera work to the pros.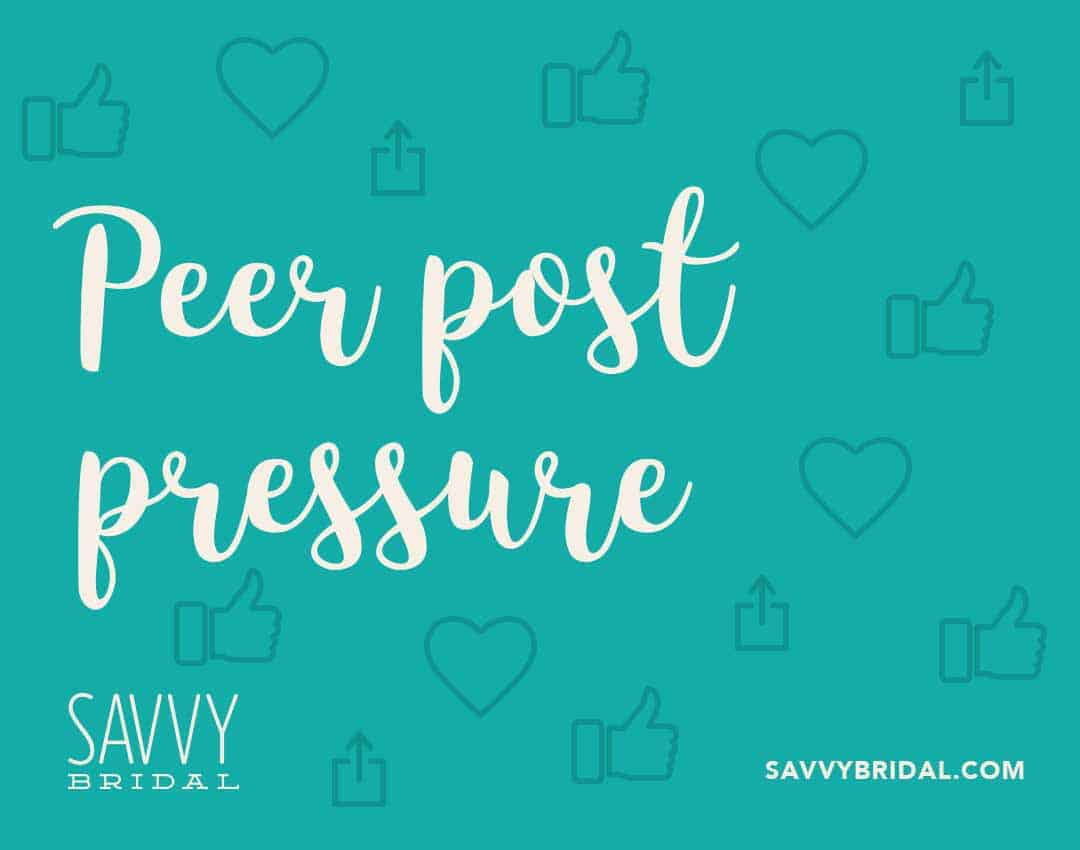 Peer post pressure
Chances are you're guilty of playing the social media sleuth and flipping through photo after photo of someone's wedding on Facebook or Instagram, judging everything from how the bride looks to what the groomsmen wore to just how happy the happy couple looked at the reception.
While there's nothing inherently wrong with doing that—it can even help provide you with inspiration—paying too much attention to what other people are doing might leave you with unrealistic expectations of your own wedding. Even worse, it could set you up to pay too much attention to outside approval. It's great to be "liked," but it's not so much fun to feel let down by how many hearts you're getting.
Social media can be a great tool, but there's a fine line between sharing and oversharing. Before you start tossing around portmanteau puns, think about how you really want to celebrate your wedding online and proceed accordingly, whether that means going all out with a Facebook Live broadcast or making your big day a phone-free zone.