If you live in Kansas City, you know that there are plenty of bridal shops you can choose from when it's time to find that perfect dress. Sometimes they all seem to be the same- they sell white wedding gowns, accessories, etc. But what makes them special? What makes one better than the others? Let us tell you what sets us apart here at Savvy Bridal.
We are a Locally-Owned Shop
That means your business supports local hires and our local economy! Especially during this time of COVID, it's more important now than ever to show the love to locally owned businesses and help them thrive in Kansas City!

One-on-one Attention from Your Consultant
Unlike other franchised shops, like David's Bridal where your consultant may be helping up to 3 different brides at once, your consultant is able to focus on you and only you! She can get to know you, your family, and really listen to your vision of what you want your wedding dress to look like. By the time you are done at your appointment, you'll feel like you just gained a new best friend!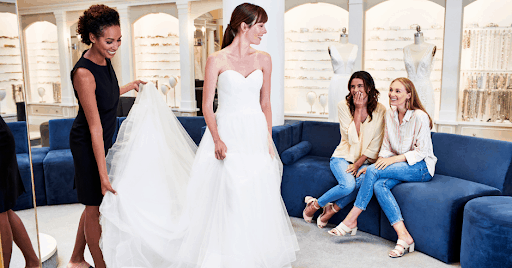 You get the Best Dress for your Budget
Here at Savvy Bridal, you can get a special order wedding gown that will blow away your family and fiance, and you won't have to break your wedding budget to do so! Our special order gowns start at $800, compared to other bridal shops in KC whose gowns start at $1200 and go up to thousands of dollars. More money for the honeymoon? Yes, please!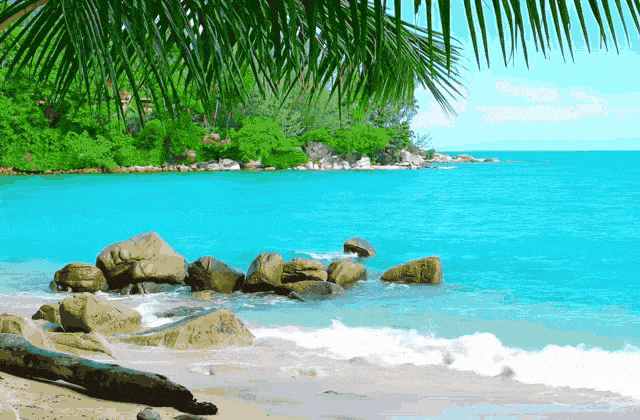 Our Customer Service is the Best in Town
Here at Savvy Bridal, we do whatever we can to make sure that your day is perfect! We go above and beyond to make sure that your experience here and your dress is everything you hoped for and more. Unlike franchised bridal shops, we have more time and expertise to give to our brides. Each and every one of our consultants love working with brides, and it shows! Bridal Consulting isn't just a job for us, it's our passion! 🙂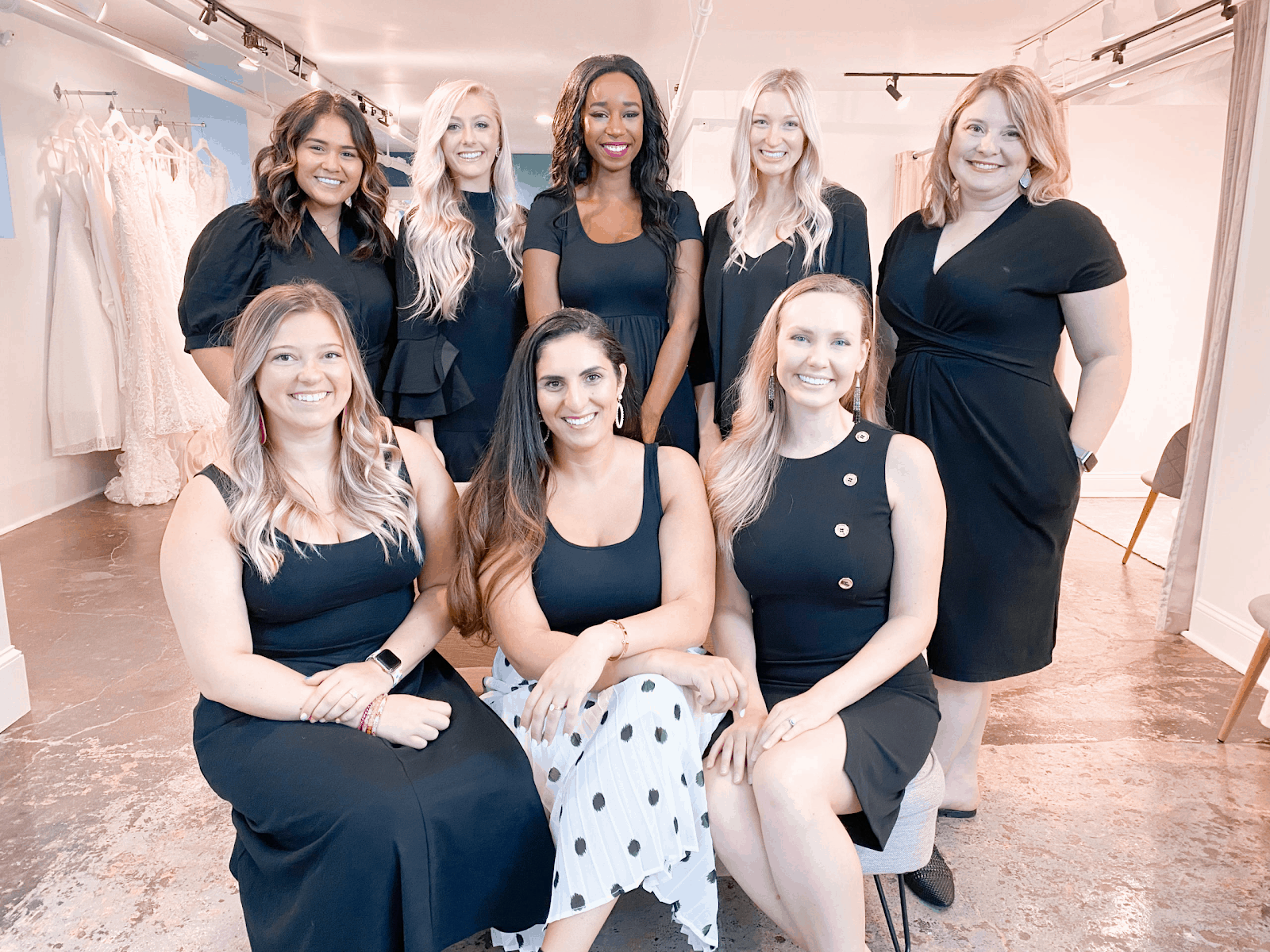 We offer exclusive designers that no other bridal shop in the area carries. For example, our Anora Bridal Collection is one that will provide you with whatever your heart desires- lace, crepe, sparkle, or all of them combined for $1200 and under. And on top of that, you can rest assured that other brides won't be able to buy those gowns at other bridal shops in the area, and therefore it's a lot less likely another bride will end up with the same dress as you! 
Our Kansas City bridal shop is back open during our regular business hours to serve brides in our area.
Learn more about our Curated Dress Collection here.
Start your wedding dress shopping experience with Savvy Bridal today by scheduling an appointment online or by phone at 816-859-5699.