COVID-19 Wedding Reception Postponement: Guide to Getting a Second Dress for a Small Ceremony
In light of the COVID-19 pandemic, many engaged couples are considering all of their options when it comes to their nuptials. While the wedding you were originally planning might be out of reach with the current mandates put in place by local governments, you aren't out of options.
Many couples are moving forward with a small, intimate ceremony in lieu of a large, potentially dangerous gathering. These smaller ceremonies might take place at a courthouse, park, backyard, or open venue where social distancing can be easily accommodated. For some brides, wearing their original wedding gown to a small ceremony takes away from the magic of everyone they love seeing it or having a special dress that they only wear once. For other brides, it seems impractical to wear a fancy dress to a backyard or courthouse ceremony.
These brides might opt to wear two different dresses: one for their intimate ceremony and another for their big reception later on. While having two dresses has been a trend in recent years, now, more brides are trying to coordinate two separate wedding events with entirely different styles. Typically, we see brides wanting something simpler for either their ceremony or reception and then a grander gown to be worn at the other.
Since weddings are being simplified due to the coronavirus pandemic, many brides are looking for a second dress on short notice. Savvy Bridal can help those brides who are looking for a second wedding outfit, and we have some advice for brides looking for a little white dress.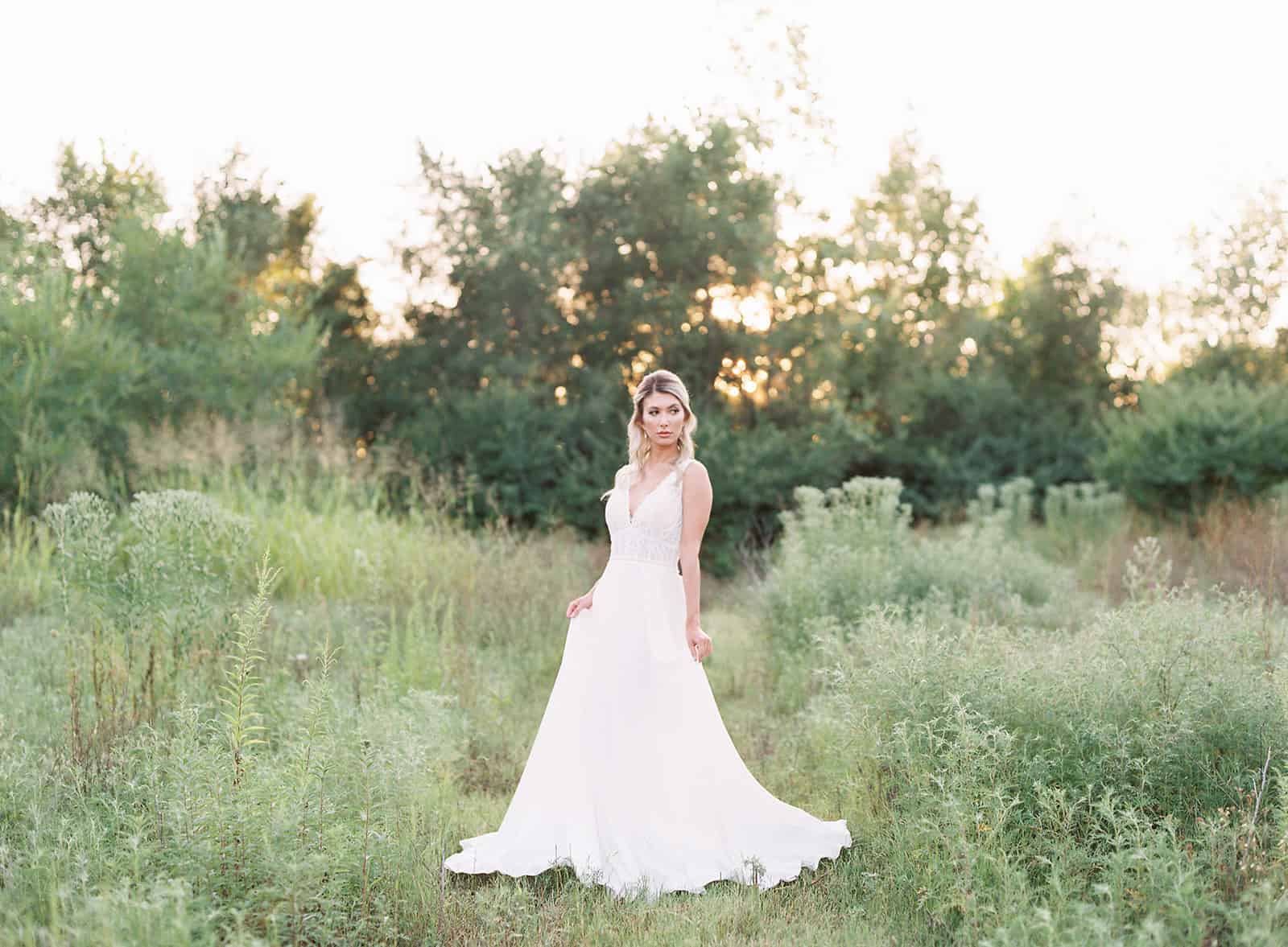 How to Purchase a Second Wedding Dress
Purchasing a second wedding gown doesn't have to be a hassle. Savvy Bridal offers a wide selection of off the rack gowns that are ready for brides to take home right away. The selection features dresses in an array of sizes, so we have something for every bride that walks through our doors. These dresses range in price from $200 to $800, making them a feasible option for a bride who has already purchased a more expensive dress.
Even though these dresses are available for immediate purchase, we urge brides to remember that alterations may be necessary. Alterations can take a few weeks to complete, and they can add a considerable amount to the overall cost of the dress.
Buying a Second Wedding Dress Online
Some brides are looking for online wedding dress options to help them find the perfect second wedding dress. In most cases, brides are looking for little white dresses for a more casual look. For these brides, we recommend checking out a few of our favorite places to find little white wedding dresses.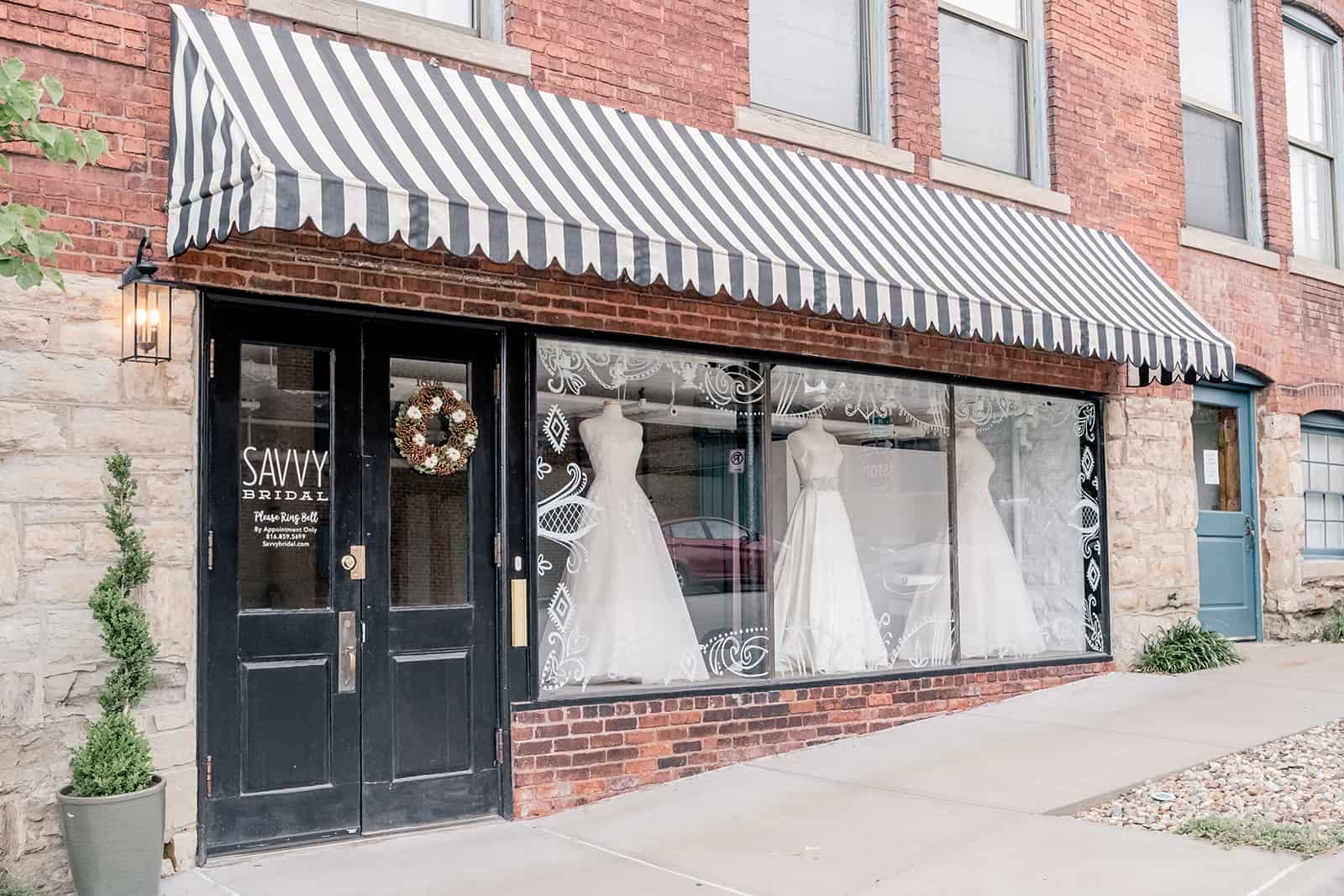 Wedding Dress Sizing Guide
When shopping for a dress online, brides really need to be mindful of sizing. You should check out sizing charts and measure yourself. If the dresses are sized like wedding dresses, it is important to remember that bridal sizing is different than street sizing. Bridal sizing runs smaller, so if you are a size 8 typically, you are not going to purchase a wedding dress in the same size. Instead, you are probably going to need a size 12. However, you should check for a sizing guide and take accurate measurements to ensure that you are getting the correct size.
Many brides are taken aback by the size that they need for their wedding gowns. There is a simple explanation of why bridal sizing varies so much from regular sizing. Bridal sizing is based on European sizing instead of American sizing. Unlike American sizing, European sizing hasn't changed in decades. However, women's bodies have been changing.
The women of today eat, work, and exercise differently than they did all those years ago when European sizing was first standardized. This makes European sizing smaller than American sizing, which has been updated to reflect the changing bodies of women who are now more involved in sports and other activities that alter the way our bodies look.
Shopping at Savvy Bridal
At Savvy Bridal, we have a large selection of wedding dresses for brides to browse, and many of these dresses are off the rack, meaning you won't have to wait for a gown to be manufactured and shipped, which could take up to 14 months with the current pandemic-related shipping problems.
To look at Savvy Bridal's selection of off the rack bridal gowns, schedule an appointment today. We offer appointments Tuesday through Saturday by appointment only. During your appointment, you will work with our team of expert bridal stylists and try on a few different dresses to see if you can find one that becomes your dream wedding dress.