Meet #SavvyBride, Jacqueline! Jacqueline and her hubby Dominic were married this July at The Bardot event space in Kansas City! This venue features a first-class guest experience in a strikingly decorated historic building. Located in the energetic East Crossroads neighborhood of Kansas City, the Bardot is a stunning venue with open exposed beam rafter ceilings, giant chandeliers, and a fresh modern aesthetic that makes it a perfect complement to any wedding color palette!
"Our wedding was during COVID-19, but you wouldn't know it with the love and support we received that day." – #SavvyBride Jacqueline G.
Brides, Grooms, and families everywhere have had to deal with making difficult decisions regarding their weddings this year due to COVID-19. Here at Savvy Bridal, we have a variety of helpful tips and information on handling your wedding needs on our blog! Read more about the Precautions for Appointments we're taking here.
Let's take a look at this #SavvyBride's love story, in her own words!
The Proposal
"Dominic proposed to me after we saw Hamilton at the music hall. As we were leaving we stopped for a picture…everyone who was leaving stopped and cheered!" – #SavvyBride Jacqueline G.
You've got the ring. Next stop, Savvy.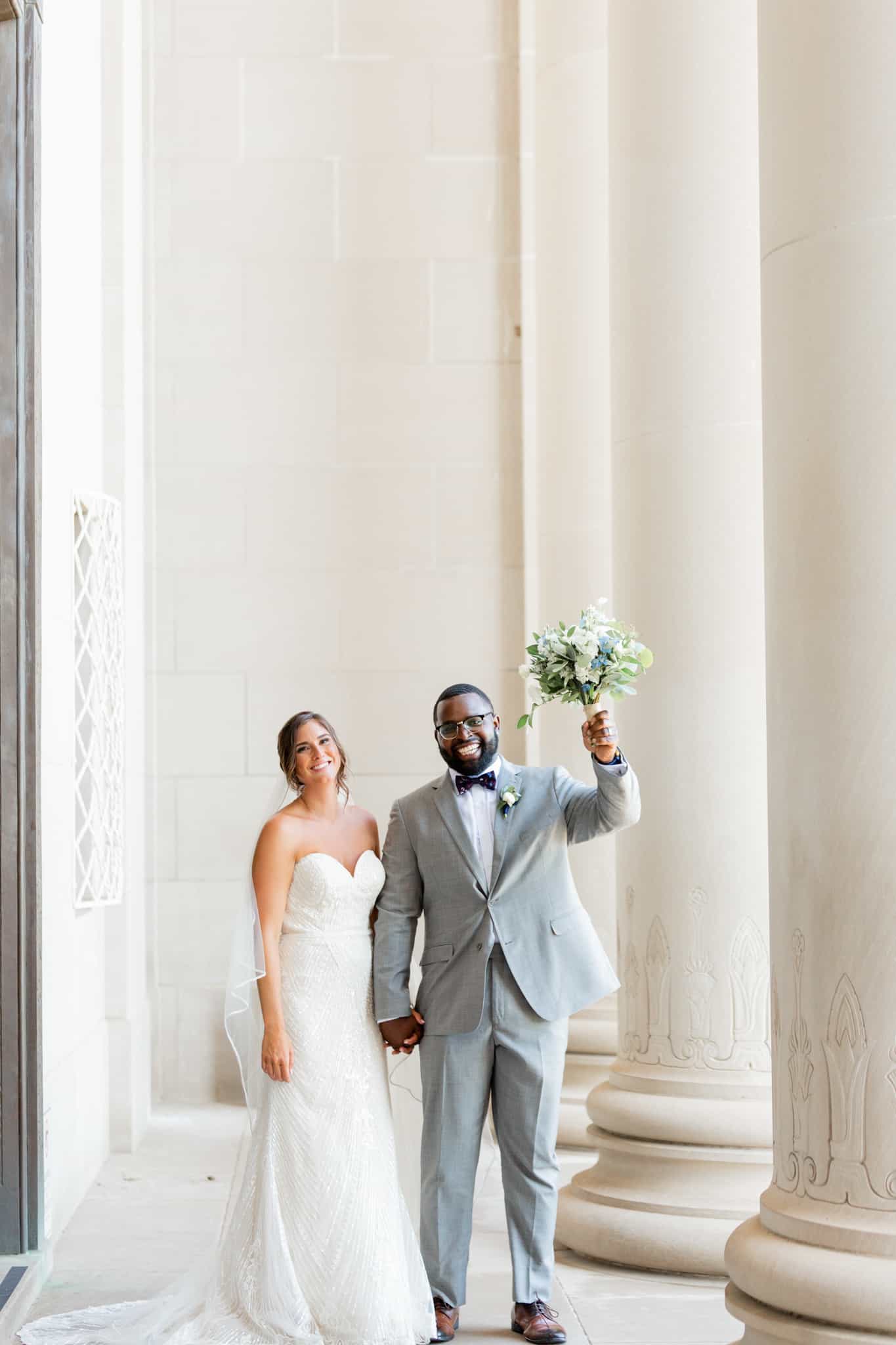 The Dress
Since weddings are being simplified due to the coronavirus pandemic, many brides are looking for a second dress on short notice. Savvy Bridal can help those brides who are looking for a second wedding outfit, and we have some advice for brides looking for a little white dress!
Here's what #SavvyBride Jacqueline had to say about her wedding dress shopping experience at Savvy Bridal,
"I wanted to look elegant, and I felt that way all day!! My stylist was amazing. " – #SavvyBride Jacqueline G.
"She always asked me 'what would you change?' Not, 'do you like this or not?'"…"When I told her what I would change, she would find dresses until I answered, "I wouldn't change a damn thing!!" And I said yes right then and there!"
Savvy Bridal Boutique was born on the premise that style and quality should not have to be sacrificed for price on your wedding dress.
Find out what sets us apart from other bridal shops in Kansas City here!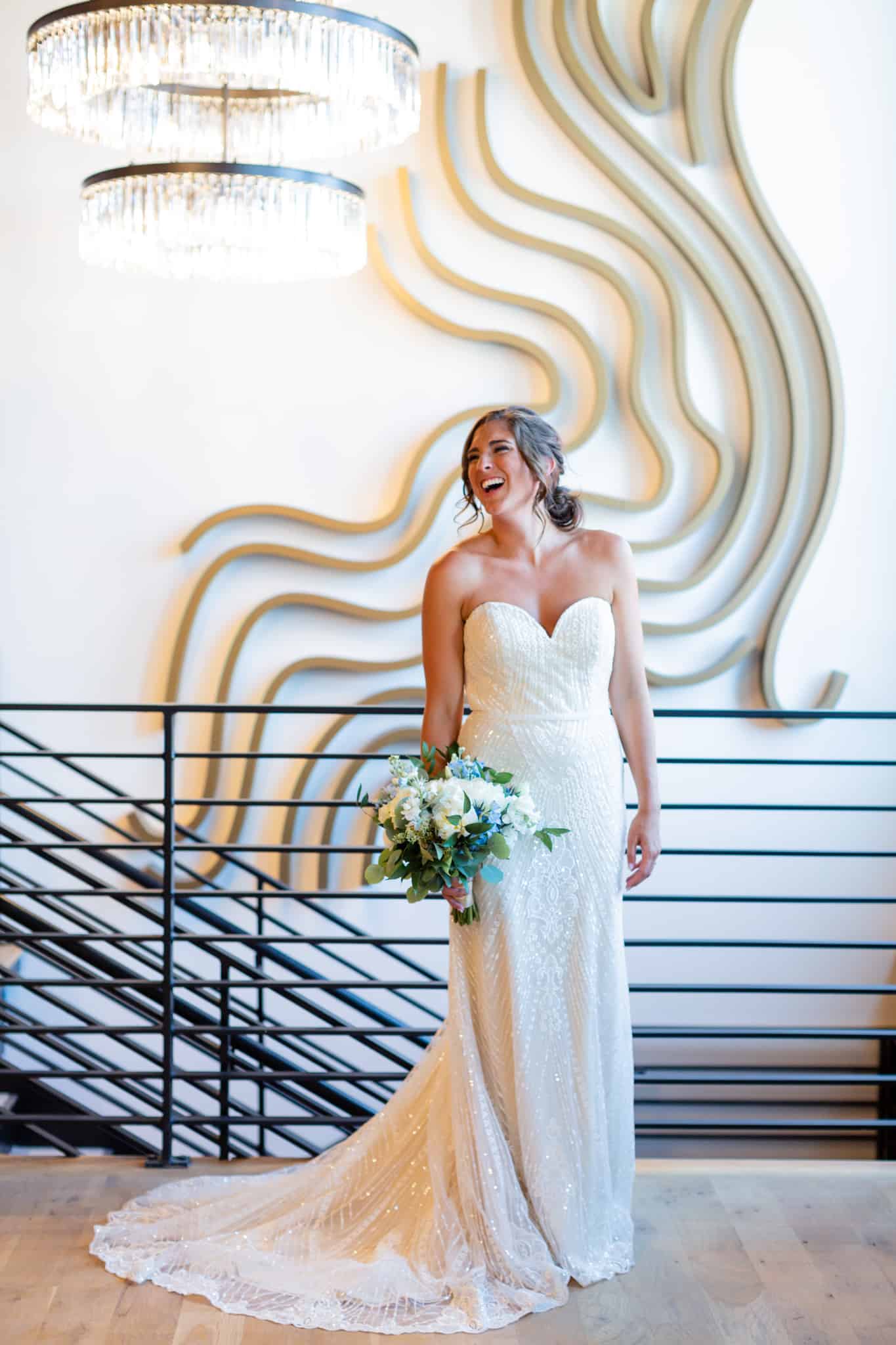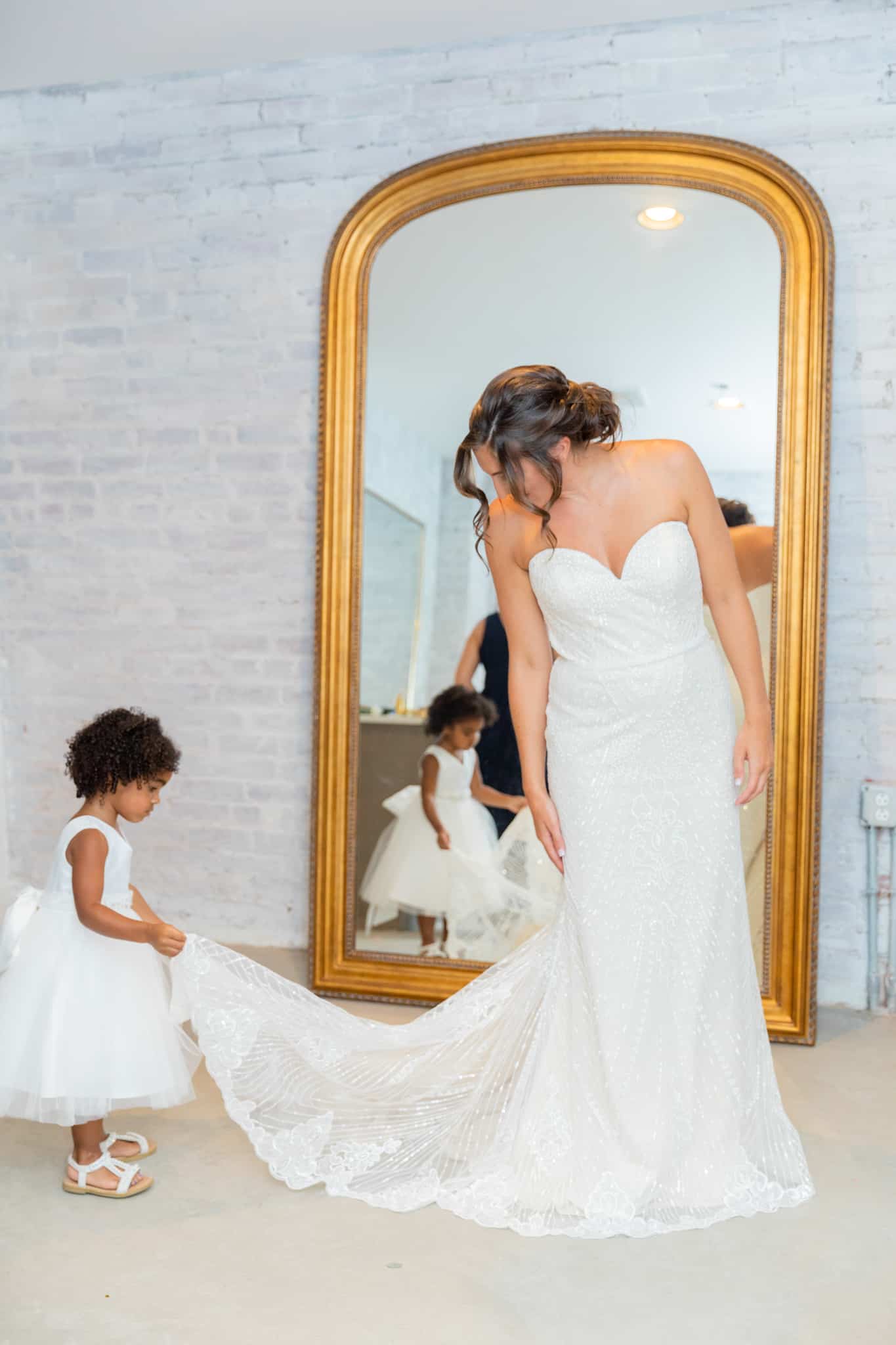 The Special Day
On Jacqueline and Dominic's wedding day, they were surrounded by close friends, family, and their daughter who made the most adorable flower girl! They did a "faux first look" before the ceremony so that they were able to pray together before Jacqueline walked down the aisle! We love special moments like that. 

The lovely couple chose navy and gold for their wedding colors which complimented the venue perfectly! They were showered with love and support all day. Also, their #tribe showed up with masks and stayed until the end of the night!
"We couldn't be more blessed. Our daughter killed it as a flower girl and was darling all day!!" – #SavvyBride Jacqueline G.
Jacqueline + Dominic // July 18, 2020 // Kansas City, MO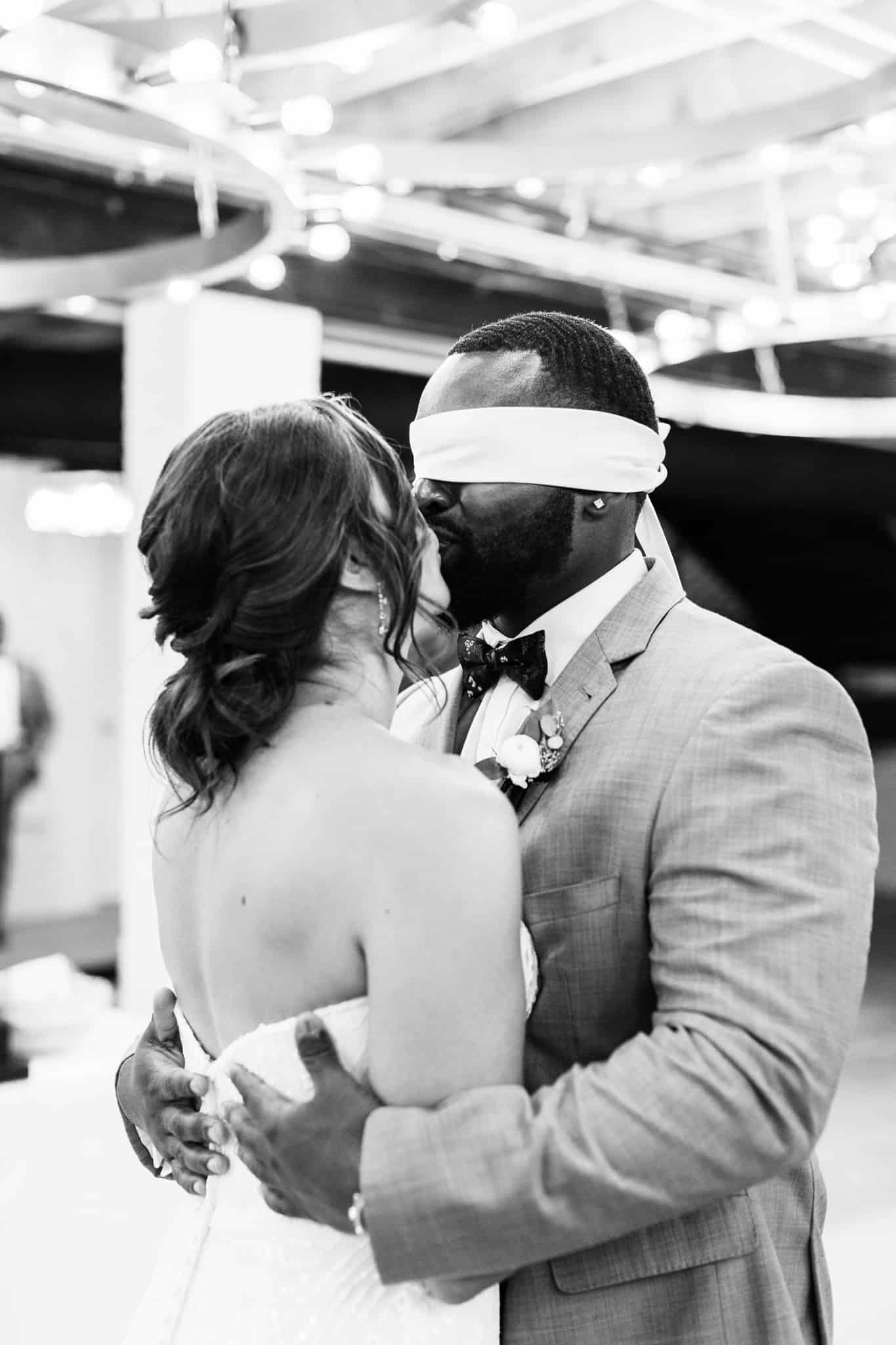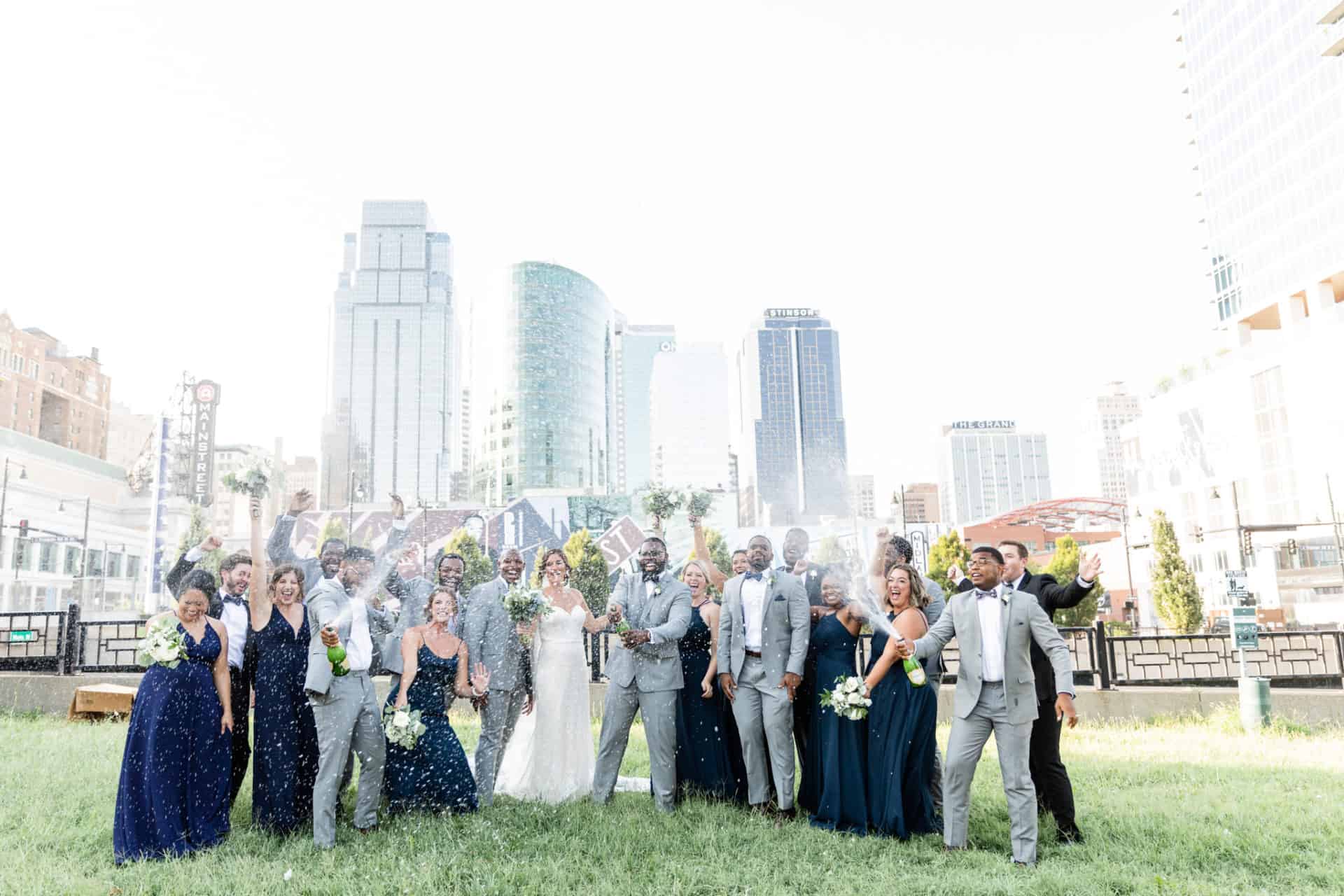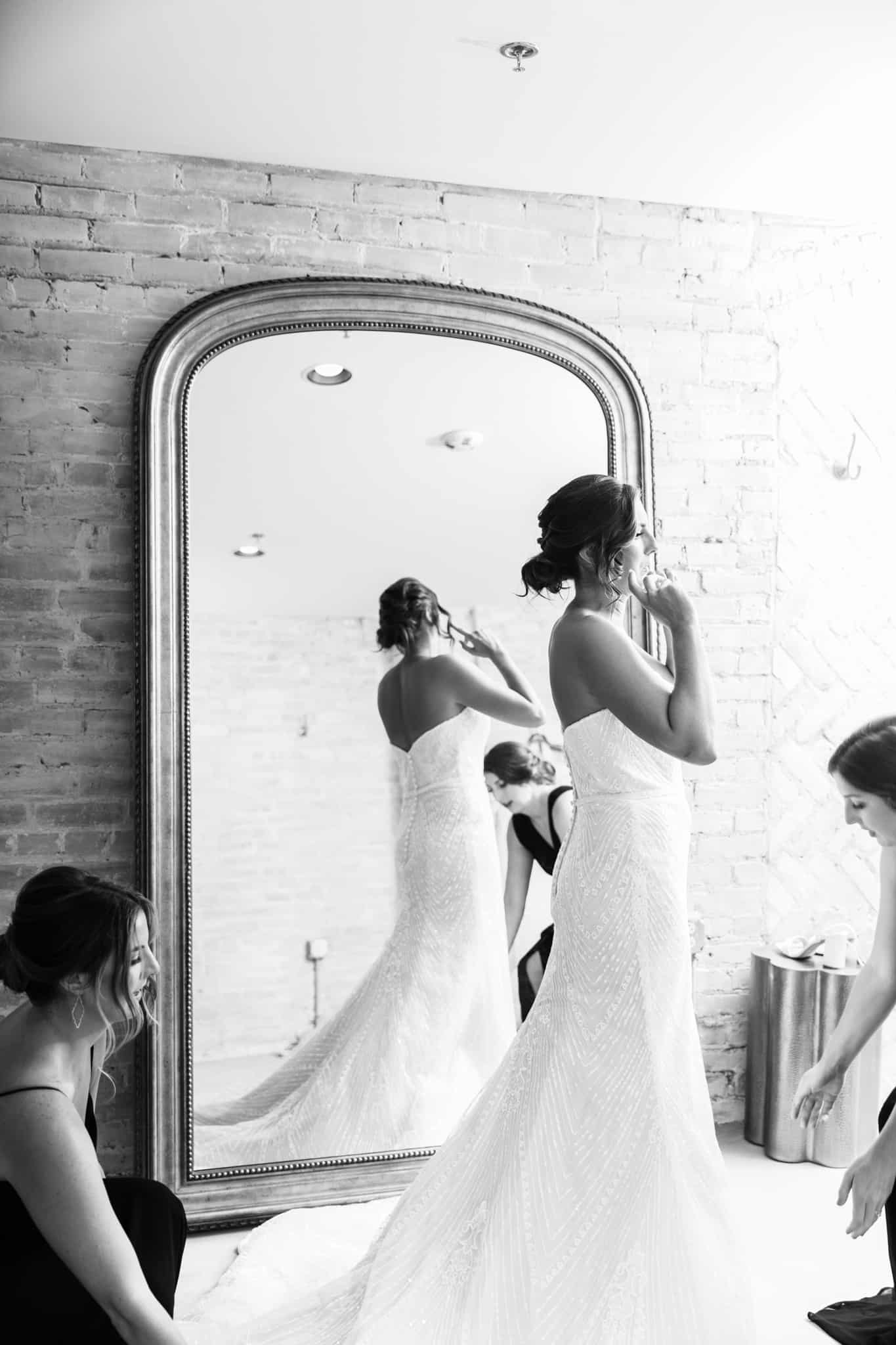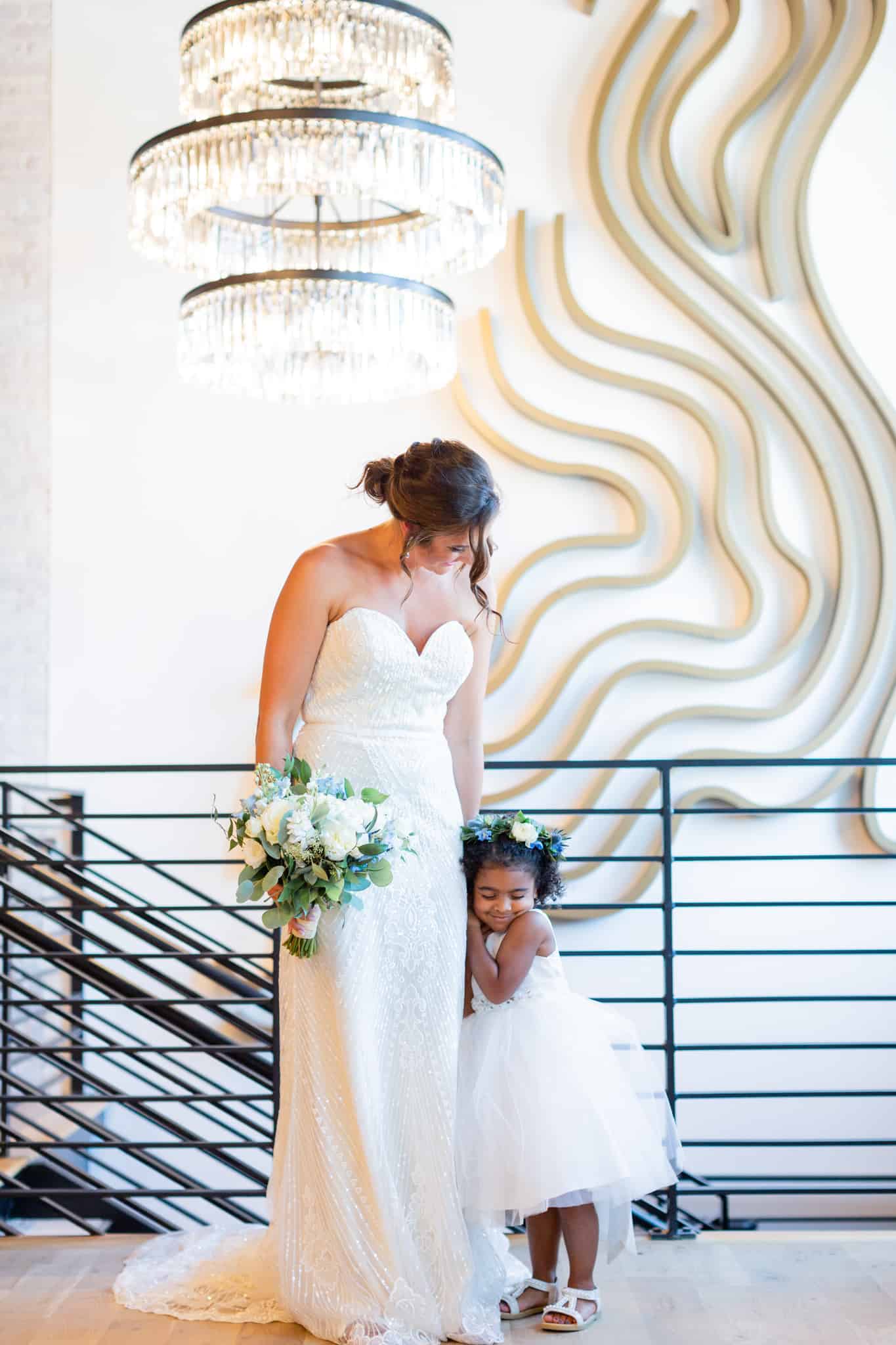 The Groom's, and Groomsmens', expressions says it all!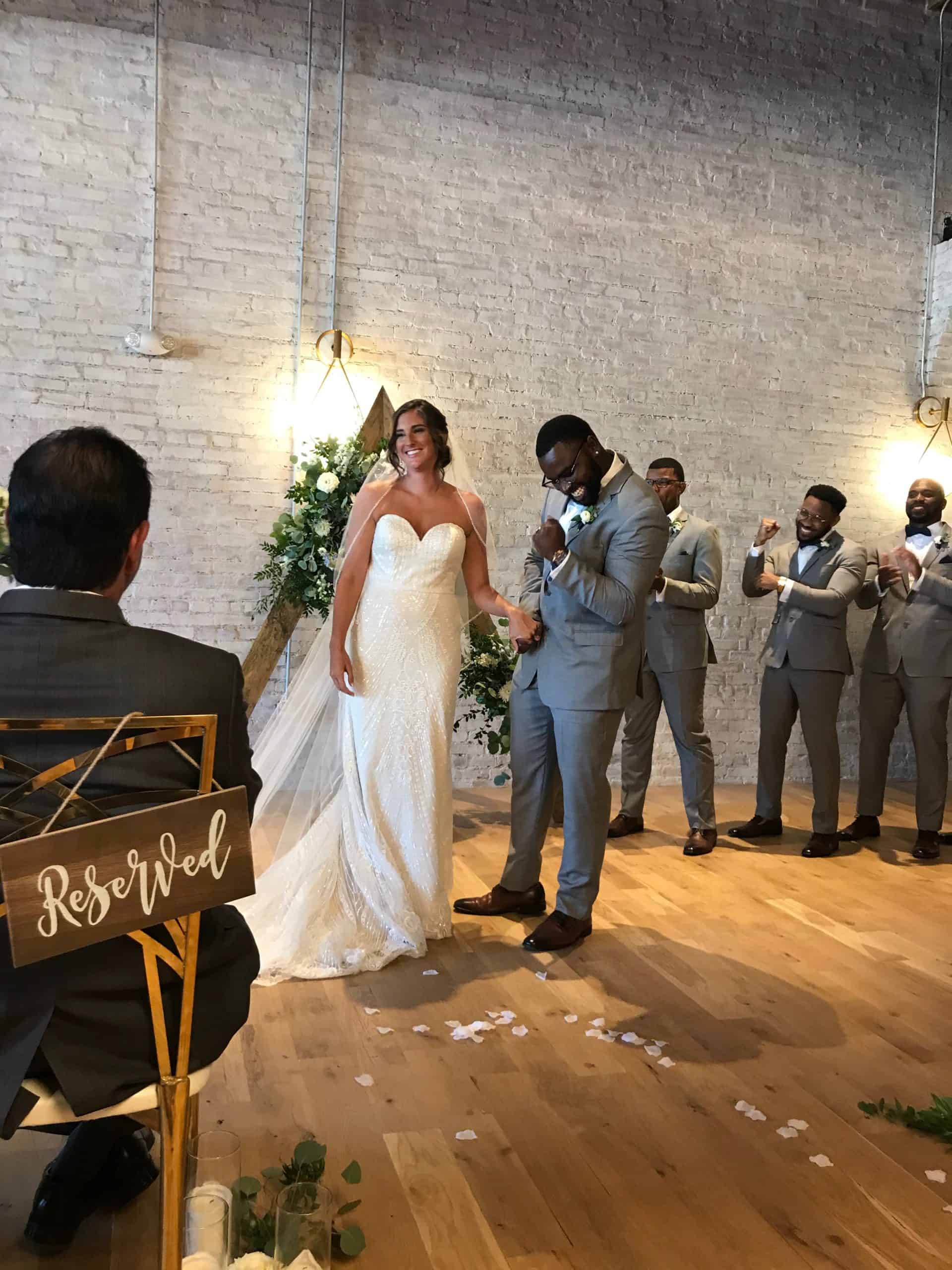 The Vendors
Bridal Gown – Savvy Bridal Boutique
Photography – Ashley Ice Photography
Venue – The Bardot
Planning –  As You Wish
Floral – Wild Hill Flowers & Events
We are seeking real #SavvyBrides to feature on our Instagram and blog! If you recently purchased your gown at Savvy and have your wedding photos, we'd love to feature you! Send your love story and 8-10 of your favorite wedding photos for a chance to be featured. We can't wait to hear from you!
Share your Love Story here.
Start your wedding dress shopping experience with Savvy Bridal today by scheduling an appointment online.
Learn more about our Curated Dress Collection here.