Wedding Vendor Q&A: Craig Loftis of Elite Sounds Entertainment Group
Guests come to a wedding to see the bride and groom get hitched, but they stay for the fun of the reception. Craig Loftis, owner of Elite Sounds Entertainment Group, helps couples turn up the volume on their celebration with a team of skilled DJs that know how to strike just the right notes. He shares his advice on picking a DJ, crafting the perfect playlist, and more. 
How did your company get started?
Elite Sounds started in 2004 with the desire to bring two worlds together: the professionalism, organization, and MCing skills that you would expect from a traditional DJ company and the technical mixing ability and unique sound that you would hear from a nightlife DJ. At this time, there were very few, if any, companies in the KC area actively offering this type of service. We created a niche that couples and wedding vendors quickly became a fan of, and our brand grew from there. 
What do you most enjoy about what you do?
Being creative and working together with families on one of the happiest days of their lives. In 20 years, the impact of our work will still be remembered by the families who have chosen us. It's pretty humbling to think about.
How does the process work when a couple first contacts you? How do you work with them to create an experience they and their guests will enjoy?
Without giving away all of our secrets, we encourage couples to come in for a consultation.  This is a time that they can share their vision with us, ask questions that will ultimately help guide them in making a good decision on their entertainment, and get advice. On our end, we definitely want to ensure every couple we work with matches who we are as a company. We also want a chance to share our experience in entertaining tens of thousands of people over the years. We can manage expectations and give them insight into the best ways of reaching their goals and getting a great reaction from their guests.    
What do you think makes for the perfect wedding playlist?
The ultimate playlist is the one that the bride and groom, the wedding party and immediate families will dance to all night. If these people are on the dance floor, your guests will be too.  The other thing to remember is that people dance to what they know. If you like a lot of obscure stuff, play it during cocktail or dinner because no one will dance to it later in the night.
What are some of your favorite experiences or most memorable moments?
There is no better feeling than when all of the wedding guests are chanting "one more song!" over and over at the end of the night. You know you have connected with that crowd, they have had a blast, and you genuinely have made an unforgettable night for everyone involved!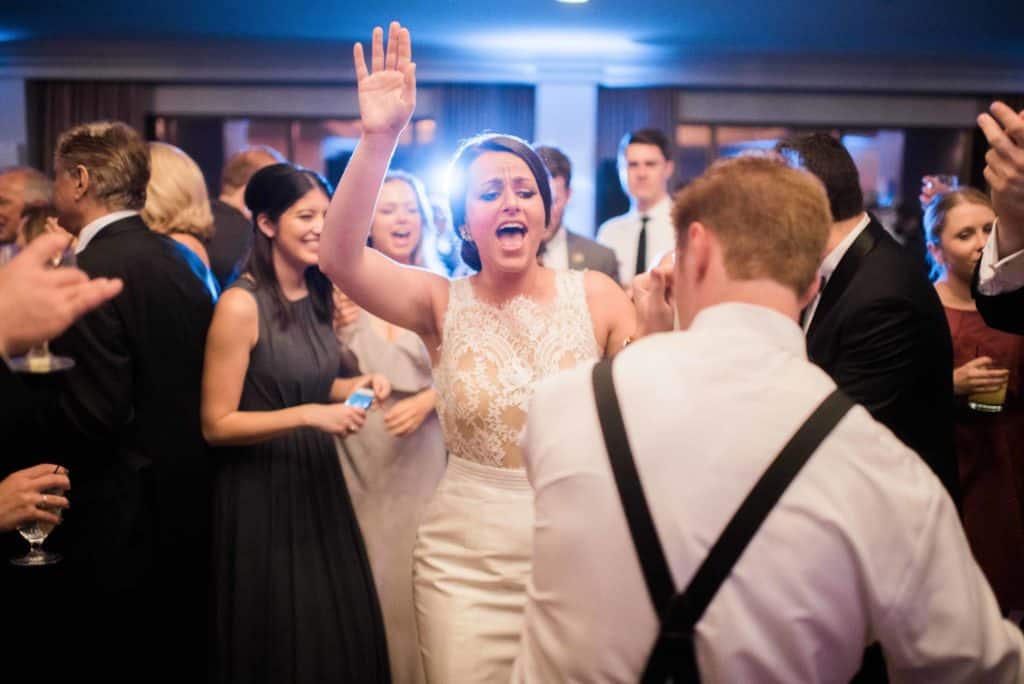 What do you suggest people think about when they're trying to pick a DJ for their wedding?
Pick a company that has a strong reputation to lose if they don't perform well.

Don't just pick a DJ that you have heard great things about, be sure their business model makes sense for your personality. For instance, do they have on call DJs available on event days just in case of an emergency? If not, are you comfortable with that?

Pick an experienced DJ. You can be taught how to run a wedding, and what to say during an event, but you can't be taught how to read a crowd. The only way to gain experience reading a crowd and knowing what to play and when to play it is through years of experience performing.

Make sure that you pick a company that stylistically matches the vision you have for your event and has a great track record of success.