Top Rated Bridal Boutique in the Kansas City Metro
Top Rated Bridal Boutique in the KC Metro Area
Savvy Bridal Boutique was born on the premise that style and quality should not have to be sacrificed for price on your wedding dress. We offer designer wedding dresses at affordable prices. Our warm and romantic boutique is located in the downtown Kansas City, Crossroads District.  
With 260+ reviews on Google, and over 300+ reviews on The Knot, we are honored to be the Top Rated Bridal Boutique in the Kansas City Metro!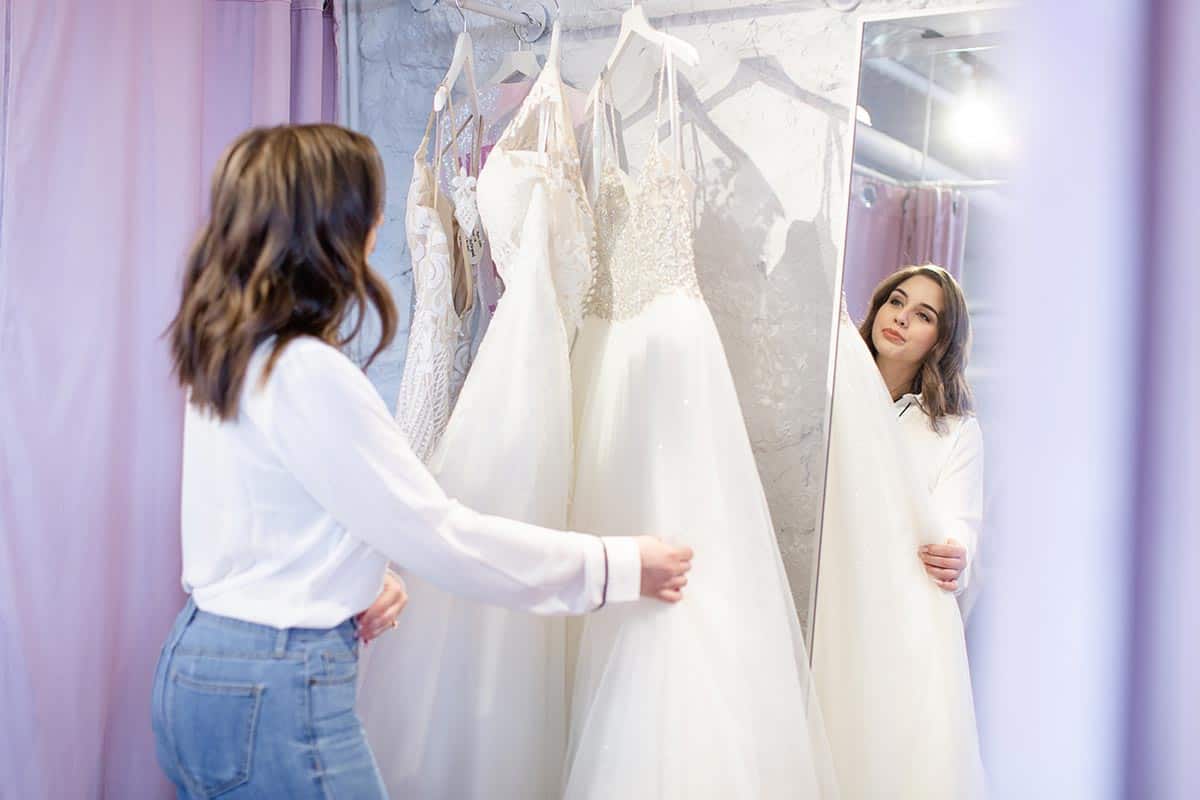 What Sets Us Apart
Affordability is our number one focus. Our bridal gown prices range between $800- $2500. You've invested so much in your wedding details already, but that doesn't mean you should have to sacrifice on your dress and accessories!
Savvy Bridal carries a variety of wedding dress styles. You'll find everything from classic satin wedding dresses, to long-sleeved bohemian gowns with intricate lace details, to glitzy options with sultry cut-outs.

We have a Team of Expert Bridal Consultants that will help you find the perfect dress. At Savvy, your budget, style preferences, and wants are top priority when it comes to choosing between all of the options. 
Our atmosphere is inviting, approachable, and a 100% judgement-free zone!

With your best interests at heart, we want you to find your dream dress, so we'll do our very best to make that happen.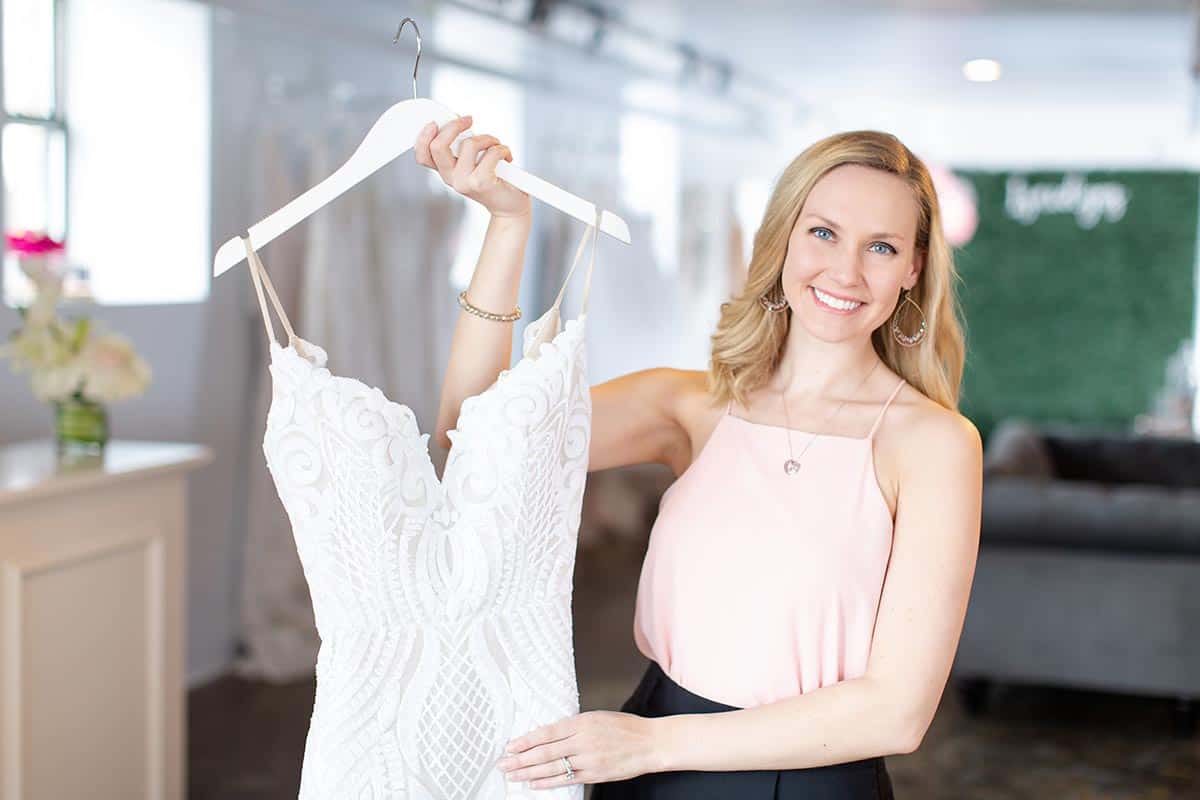 What Our Clients are Saying 
"This is how dress shopping is supposed to be. The space is absolutely lovely! Stylish and cozy couches, spacious nooks that give your and your party privacy, and gorgeous dressing areas with large mirrors. Lauren was wonderful to work with—she was easy to get along with, respected my budget, and listened with interest as I explained what I envisioned." – Haley

"Savvy bridal is the best! I recommend it to all my friends that are future brides. The staff is absolutely lovely and stay within your budget . . . They fit me with exactly the veil and earrings I wanted! Their prices are fair, and their staff is exceptional. Thank you ladies!!" – Alex

"I felt so comfortable here and loved every second! My consultant helped me find the perfect dress and listened to exactly what I wanted and never made me feel uncomfortable! I had a great experience here and would highly recommend!" – Claire
"I went to Savvy Bridal for my dress. It was a great experience! It was very professional and personal. Lauren made me feel so comfortable, and good about myself as I tried on dresses. She didn't pressure me in to any dress and would change out dresses as she saw which ones I gravitated towards and the ones I didn't like . . . 10 out of 10 would recommend Savvy!" – Melanie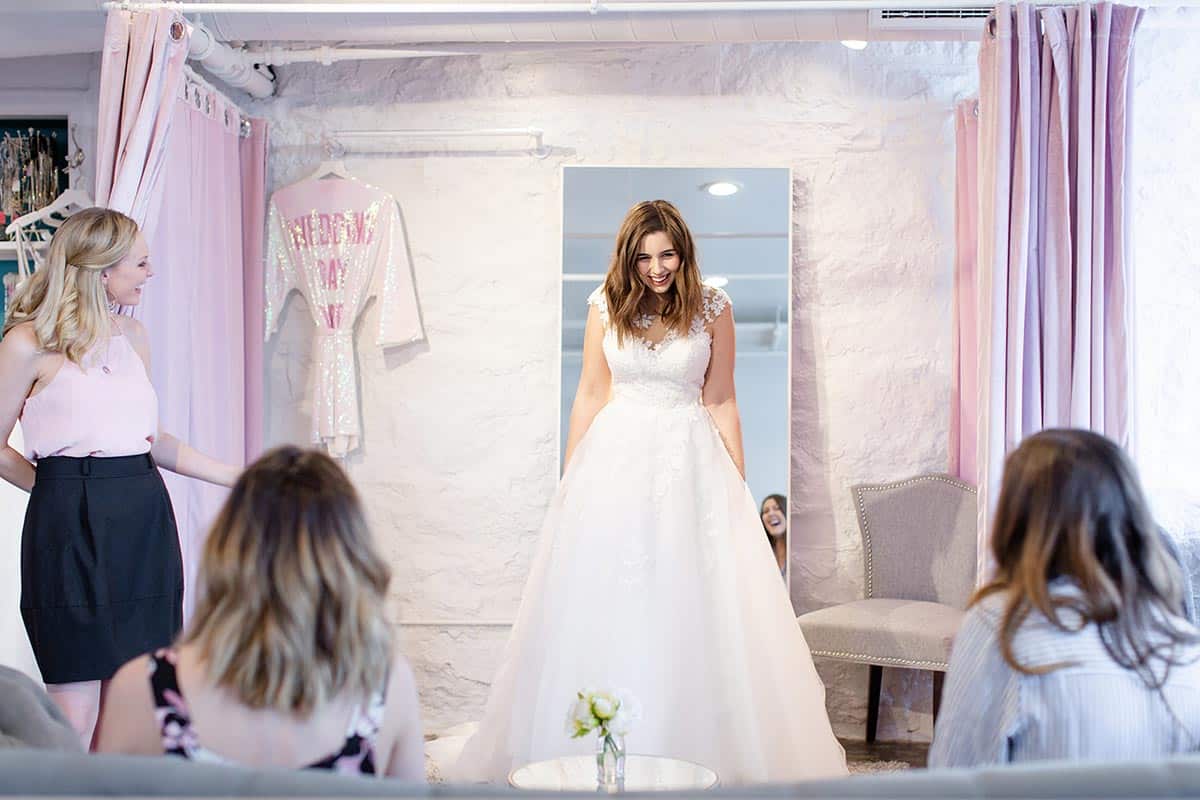 Thank you so much for visiting Savvy Bridal – We look forward to meeting you, and helping you afford your dream dress, in the near future! 
For information on postponing your wedding during the COVID-19 crisis, and more, visit our blog!