Savvy Weddings: Nicole and Brian Graham
To say Nicole and Brian Graham didn't fall in love at first sight would be an epic understatement. The pair met through a friend of Nicole's who was dating Brian's twin brother, but they didn't initially click.
"We had no use for one and other, we were just coincidentally hanging out with the same people," Nicole says.
Flash forward a few years later. In 2013, Nicole moved to Kansas City, where Brian is from. He offered to help her move, and the pair found that they had both grown up. Things fell into place even though Brian moved to Minneapolis to train with Team USA Wrestling shortly after Nicole settled in KC.
"I'm an Army brat, so distance to me doesn't mean anything. If I care about somebody, that doesn't matter," she explains.
The couple was long distance during the first three years of their relationship. FaceTime and Skype helped them stay connected, along with face-to-face visits every few months.
Then in July 2017, Brian made a move to keep the couple together forever. They were in Wyoming for a friend's wedding and decided to visit Bighorn Mountains. After "a catastrophic argument" about driving up switchbacks, Nicole was at her wit's end and told Brian to start walking without her. Meanwhile, he scouted out a spot and set up a GoPro camera.
"He said, 'I found this really cool rock, come and look at it.' I was like, 'A rock? Are you kidding me?'" Nicole laughs. Of course, the rock he had to show her was actually an engagement ring, which promptly ended the fight they'd been having.
"It was a beautiful day after that," she says.
Nicole and Brian started planning their big day with a few non-negotiables. They wanted to get married on Sept. 29, their anniversary, with Brian's family farm in Weston, Missouri, serving as the venue.
When it came to her dress, Nicole knew she didn't want anything too fancy or intricate.
"It just so happened to be the second dress that I tried on was the one that I got," she says. The bride loved that the ivory dress had an illusion neckline to keep her from having to make adjustments throughout the day and had tons of lace that wasn't overly delicate. "I just knew as soon as I put it on that that was the one."
She paired it with a rose gold belt and walked down the aisle after the couple's engagement of more than a year. Following the wait, she was excited to finally say "I do" during the relaxed country wedding, where guests were encouraged to dress however they felt most comfortable.
"It wasn't super fancy, it wasn't not meeting my expectations, it was just perfect," Nicole says. "Everything went smoothly. We had a really good time with our friends and family."
She adds, "I honestly chalk up the tone of my wedding and how I felt the day of my wedding absolutely to my dress. I know that's such an important part and I was so antsy in the beginning just to get it done so I had it—I felt like I couldn't continue planning until I had it. And Savvy made that so simple. I can't stress that enough.
"Savvy absolutely put the icing on the cake for me," Nicole says.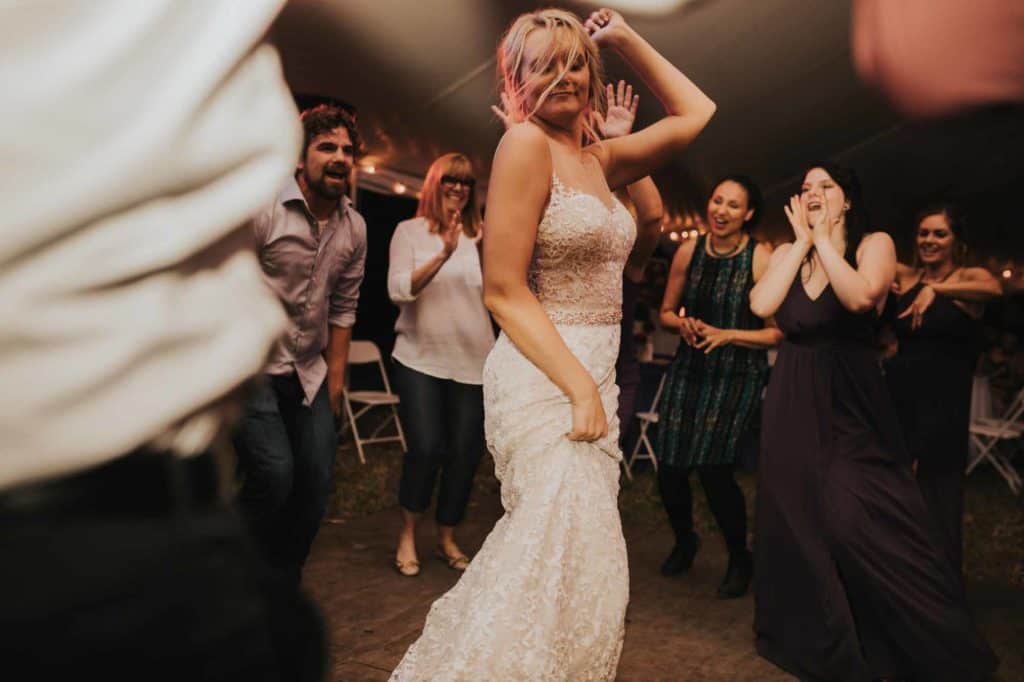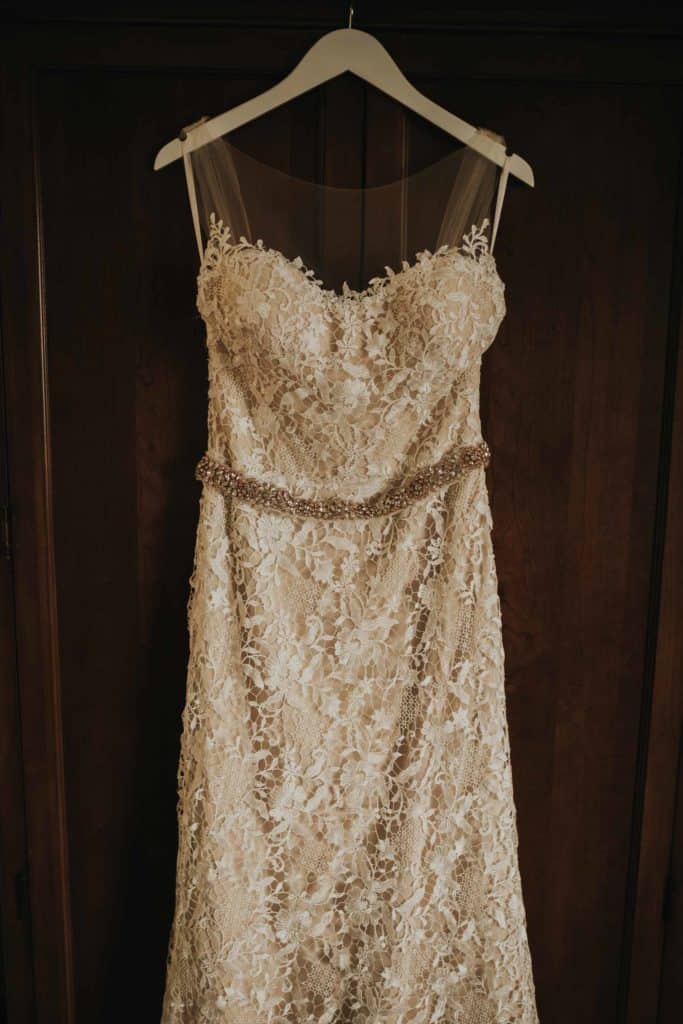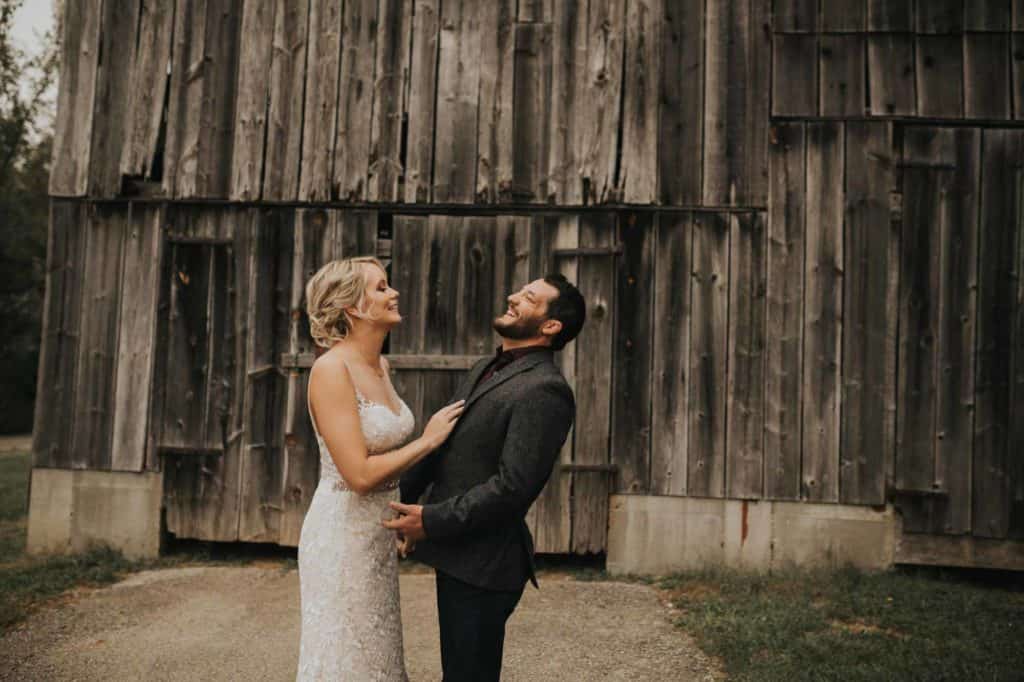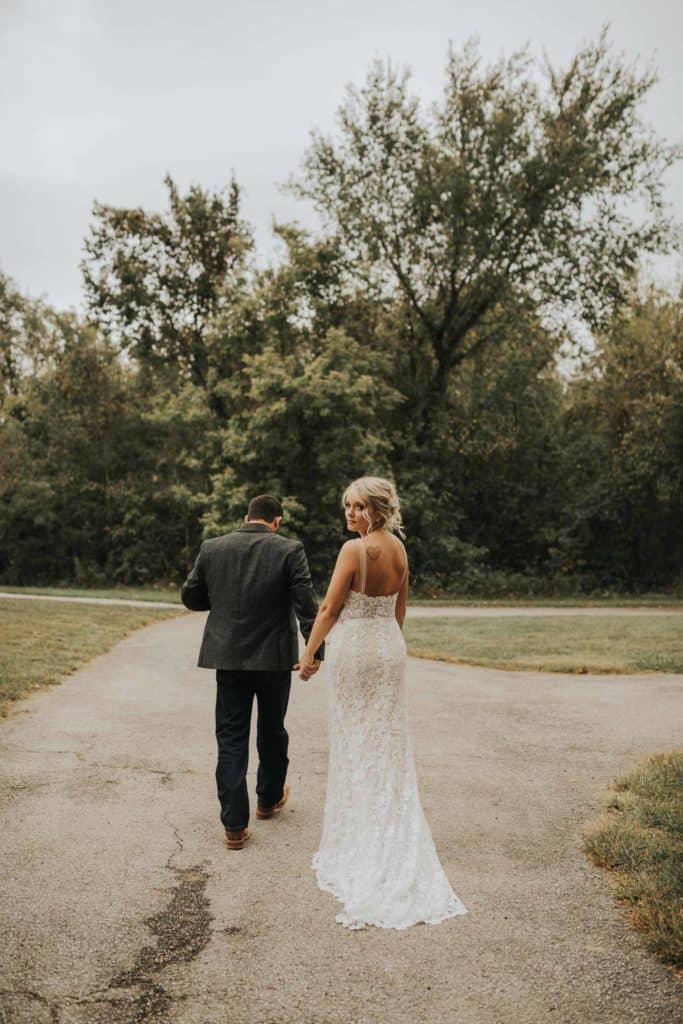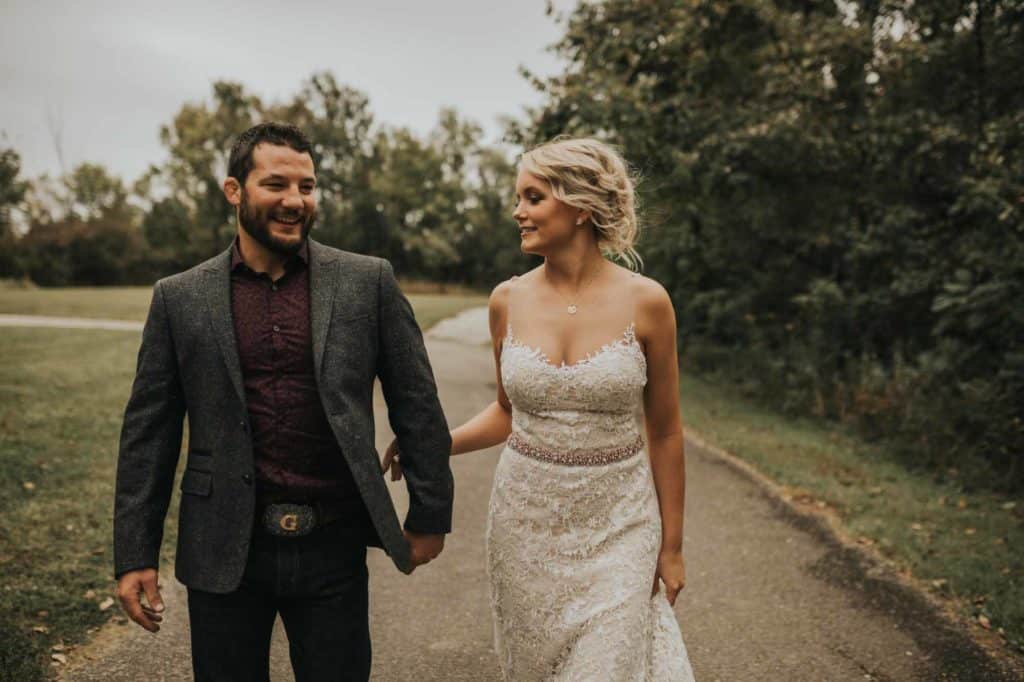 Vendors
DJ: Greg with Party it Up Entertainment
Venue: Big T Tent Rental (tent used for outside reception)
Dessert: Daylight Donuts (Leavenworth location)
Coordinators: Nesha Smith-Narcisse with Custom Creations Wedding Consulting and Ashley Graham with Ludwig Graham Wedding Planning
Hair: Mary Kate and Nicole with Total E Clips Salon and Restore Day Spa
Makeup: Amanda Miles with Miles Makeup.
Photography: Mariah Lillian Photography
Dress: Savvy Bridal